Christina Haack Reveals She 'Smoked A Bufo Toad' Which 'Reset' Her 'Brain' In Lengthy Instagram Post About Relationship With Joshua Hall
Article continues below advertisement
A dose of a substance from the dried venom of the toads, 5-MeO-DMT, is said to give a seven to 90-minute hallucinogenic experience. One study found that it that may help with easing anxiety, depression and post-traumatic stress disorder, Forbes reported.
Article continues below advertisement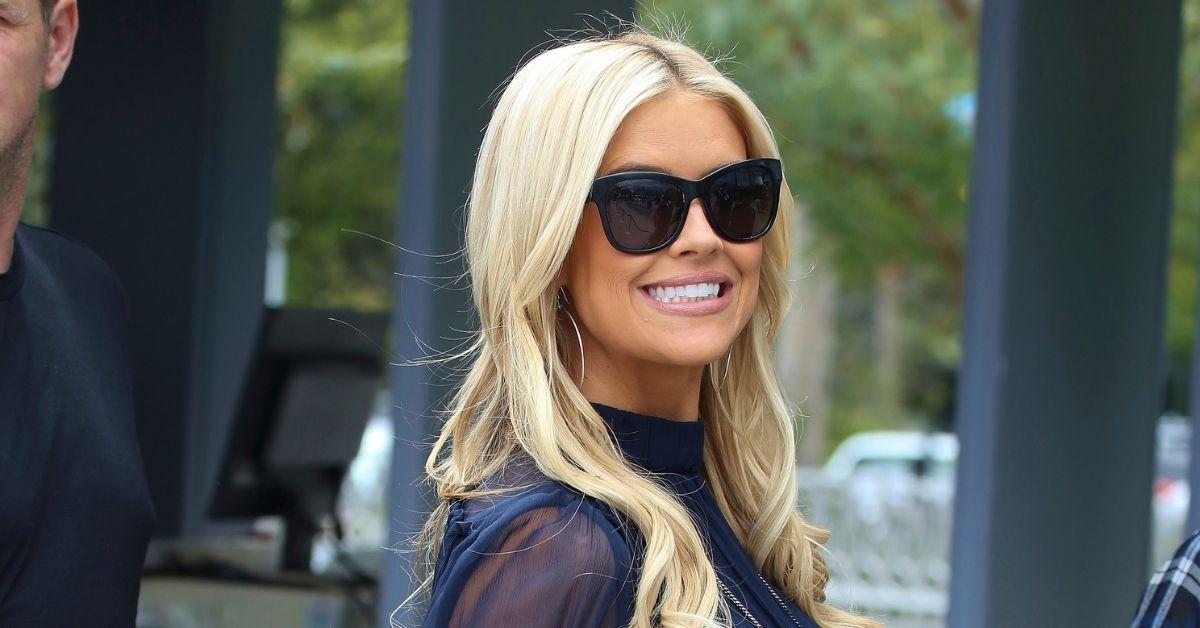 Article continues below advertisement
"When we met this past spring, the synchronicities hit us so hard and fast they were impossible to ignore. I felt immediately crazy protective over him and wanted to keep him for myself and get to know each other before the tornado (media attention) hit," the Flip or Flop star continued. "We've had a few solid months of just us getting to know each other and I've loved every second of it.
Article continues below advertisement
The 38-year-old explained that she was nervous for her boyfriend when she saw a camera behind them at an airport: "I know they dig and dig and I didn't ever want to see him stress over the media stalking him and his family. Which obviously has already begun to a uncomfortable degree. False narratives being thrown around left and right."
The pair was recently photographed holding hands at a Los Angeles airport, which is presumed to have been ahead of their Mexican vacation.
Article continues below advertisement
MORE ON:
Christina Anstead
Article continues below advertisement
Haack decided not to look at the "nonsense" online due to social media being "toxic" at times, and instead, opted to just enjoy her new beau despite what critics would say.
"I may be a bit crazy and im definitely not perfect but I will never live my life based on other peoples judgments or opinions," the TV perosonality added. "So yes 'another relationship' and guess what. I'm 38 — I'll do what I want."
Article continues below advertisement
Fans took to the comments to offer their support and encouragement.
"You don't need to explain anything to anyone. Enjoy. ❤️," one user wrote.
Article continues below advertisement
"Live your life girl, you're beautiful and deserve to find happiness. And guess what??? It's none of our business," a second fan echoed.
Article continues below advertisement
"Well said. You both deserve this. Love you guys! ❤️," a third fan commented.
Haack's new relationship comes after she finalized her divorce from Ant Anstead in June. The pair split last year and share 1-year-old son Hudson. Meanwhile, her 42-year-old ex has also moved on — and is now dating actress Renée Zellweger.