NEWS
Margaritas, Micheladas, Mezcals, More: Cocktails To Mix Up On Cinco De Mayo — Get The Recipes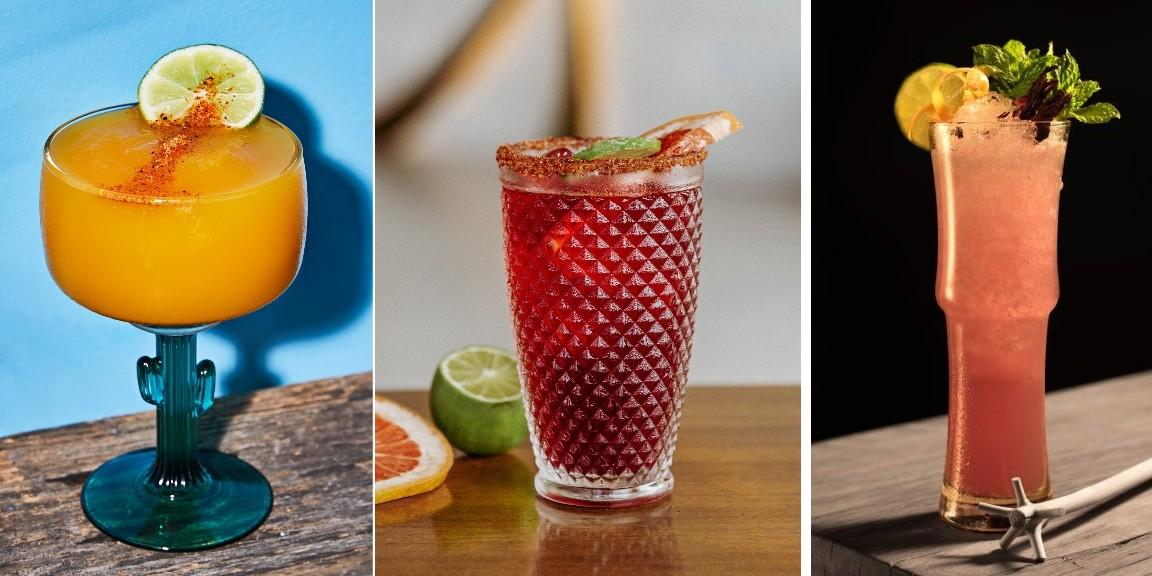 Must be 21+ older to consume alcohol. Please drink responsibly.
Article continues below advertisement
When it comes to celebrating Cinco de Mayo, tequila cocktails are the obvious way to go.
The Mexican holiday falls on a Wednesday this year, so whether you are planning a hump day happy hour or looking to find the perfect drink to compliment your taco fiesta dinner, we've got you covered.
From classic margaritas to creative Mezcal concoctions, check out our round up of Cinco De Mayo cocktails below.
Sweet Liberty's Something Spicy With Tequila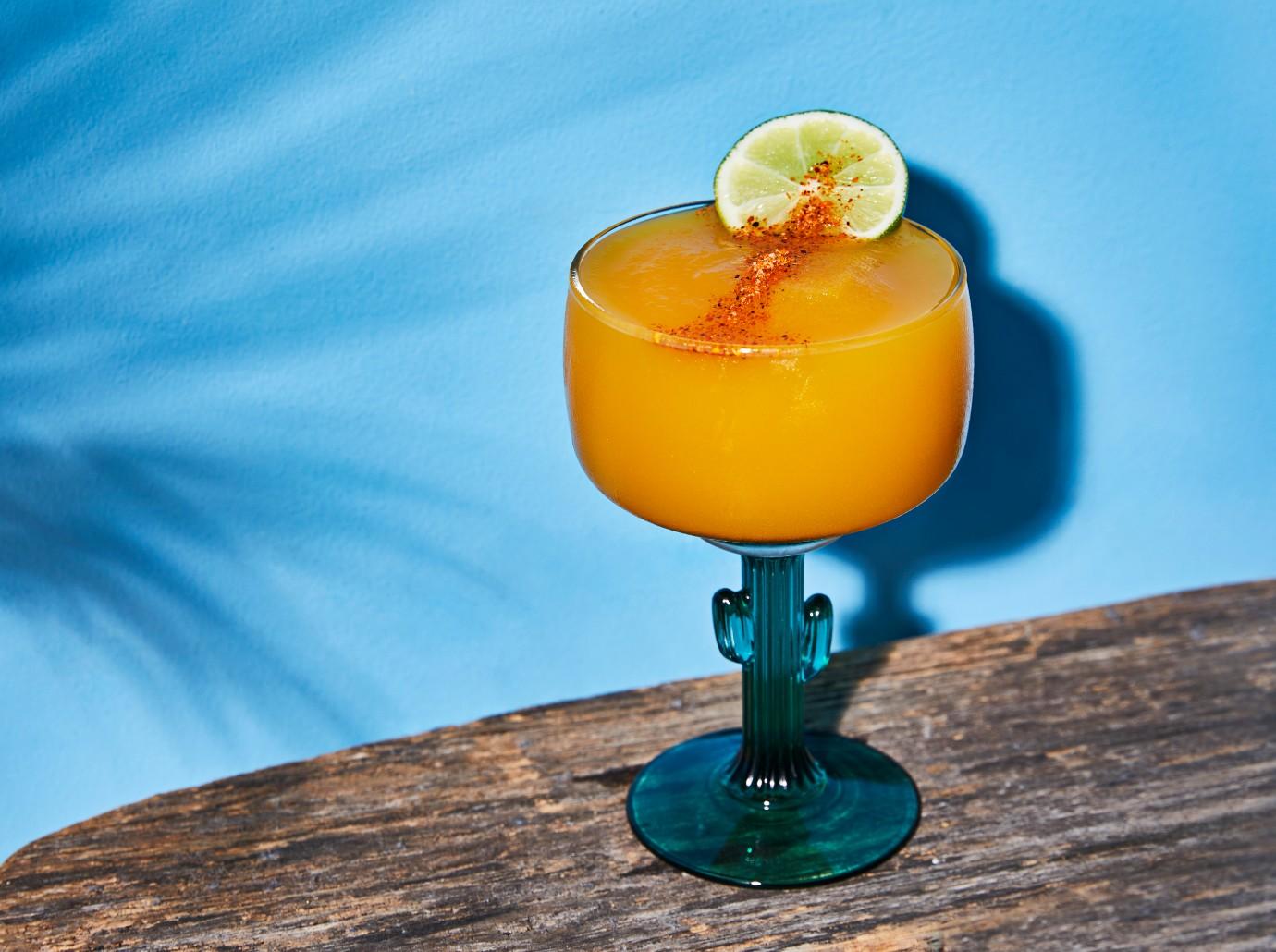 Straight from the menu of Sweet Liberty Drinks & Company in Miami Beach and the new beverage program implemented by Naren Young, this Frozen Spicy Mango Margarita is a fruity take on the classic cocktail. It's not crazy boozy, but strikes a nice balance between the vegetal notes of the tequila and the soft smoky notes of the mezcal.
Ingredients
1 oz. Milagro Blanco
½ oz. Ojo de Tigre mezcal
¾ oz. lime juice
¾ oz. agave nectar
1 oz. mango puree
5 dashes chili tincture
Method
Pour straight from slushee machine.
Garnish with lime wheel.
Sprinkling of Tajin + small straw.
Article continues below advertisement
Spicy Michelada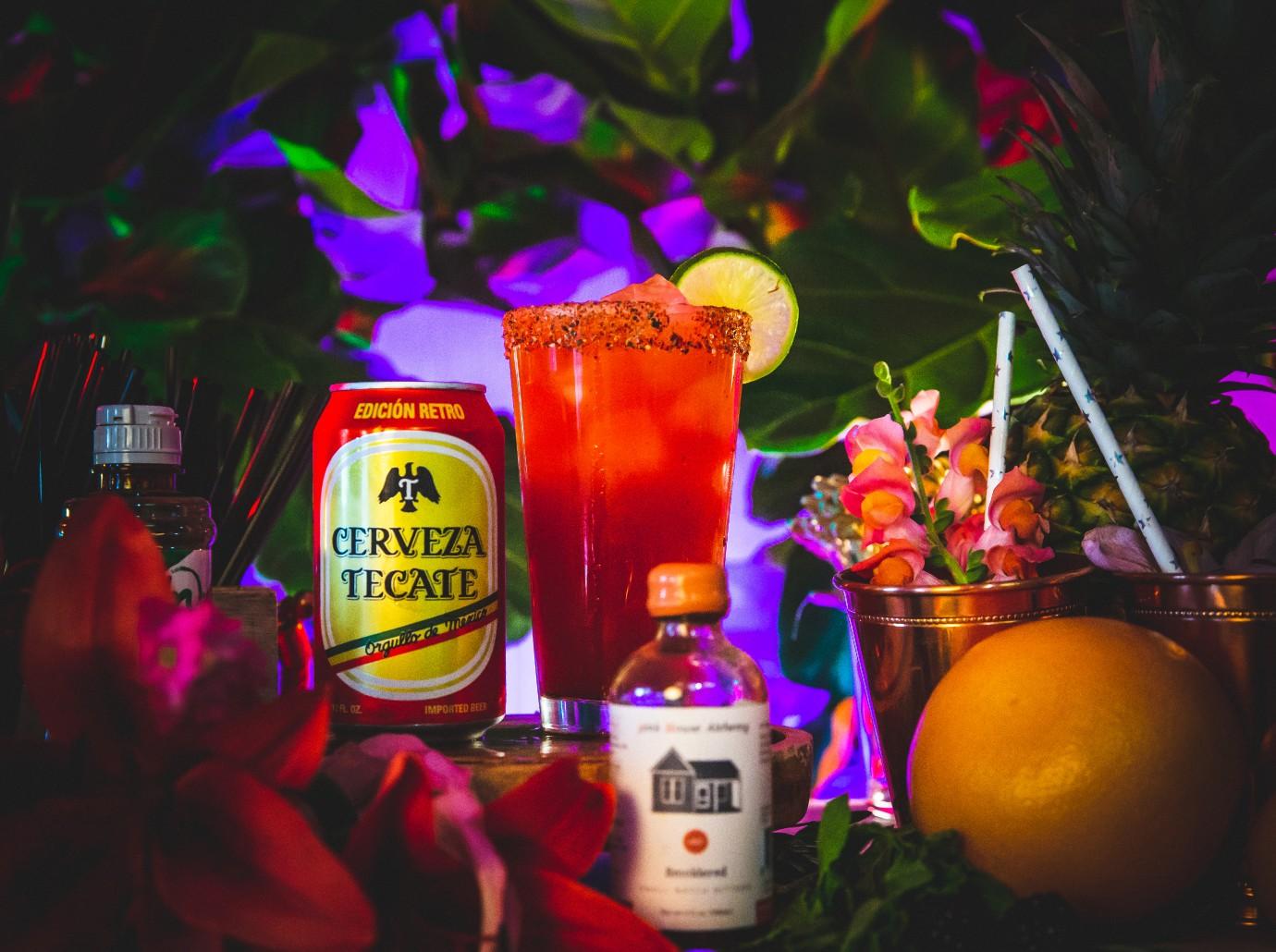 In honor of one of the booziest holidays of the year, the alchemists at Pink House Alchemy have whipped up this Spicy Michelada recipe as a margarita alternative that packs some serious kick of spice.
Ingredients:
1 can of Tecate
10 shakes pH Smoldered Bitters
5 oz Knudsen's Very Veggie Juice, Spicy!
1 oz lime juice
2 drops ghost pepper sauce
Method:
Rim glass with lime salt.
Mix all ingredients together (except beer).
Pour mix into pint glass. Top with Tecate.
Stir and garnish with lime.
Article continues below advertisement
Silencio Margarita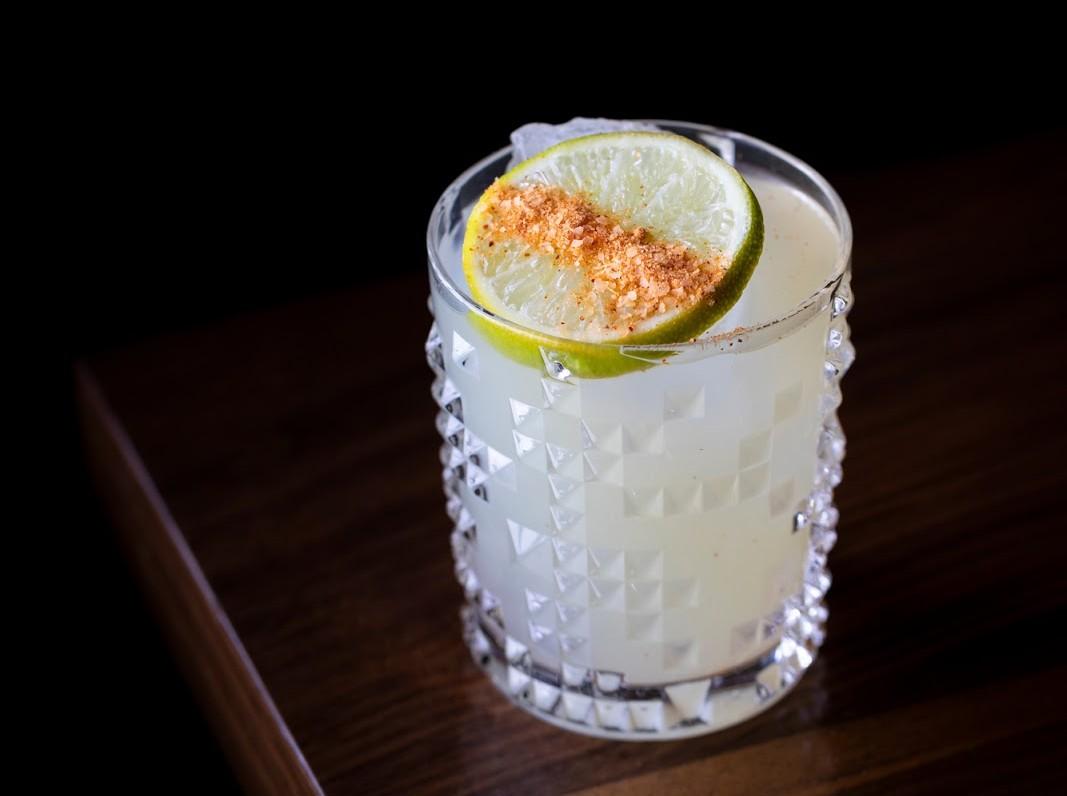 Made in Oaxaca, Mexico, using the traditional process carried on by generations of Mezcaleros, El Silencio is born from meticulously picked agaves that are roasted, crushed and double distilled to deliver a full-bodied, unforgettable smoky flavor. This Cinco de Mayo, mix up the Silencio Margarita featuring El Silencio Espadín for an unexpected take on the classic.
Ingredients
2 oz Mezcal El Silencio Espadín
1 oz Fresh Lime Juice
½ oz Agave Nectar
Method
Combine all ingredients in a shaker tin filled with ice.
Shake briskly for 15 seconds.
Strain into a glass filled with fresh ice.
Garnish with a lime wheel and Tajin or chili salt.
Article continues below advertisement
Sandia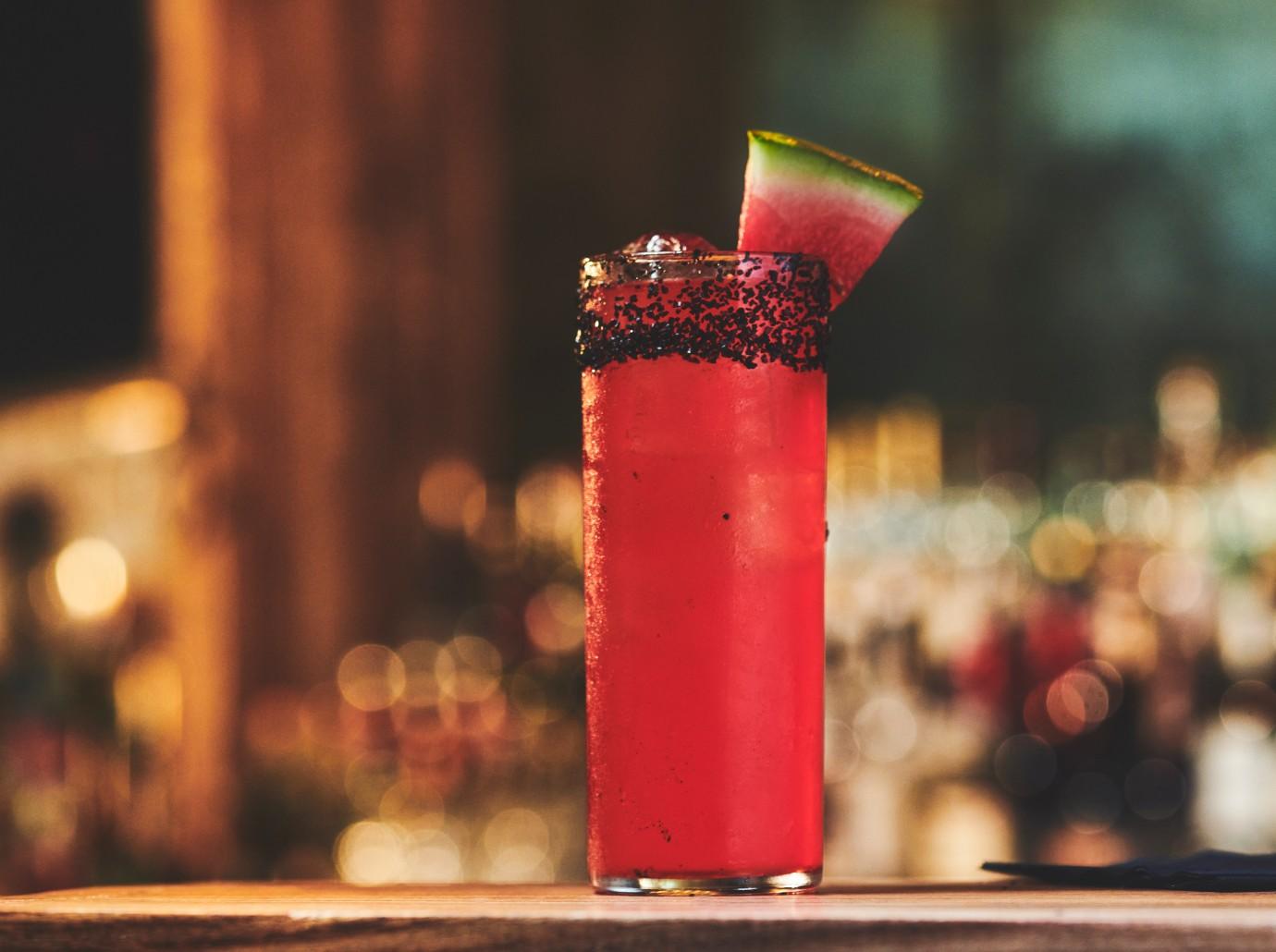 The Sandia recipe comes from Bodega Taqueria y Tequila, the South Florida hotspot with locations in South Beach and Fort Lauderdale. It's refreshingly sweet without losing the undertone of Casamigos Blanco and a classic watermelon soda — perfect to chase tacos. House-made jalapeño agave provides a mild kick to round out this crushable cocktail while volcanic black salt helps to entice another sip.
Ingredients
2 oz of Casamigos Blanco
¾ oz of Fresh Lime Juice
¾ oz of Jalapeno Agave
5 oz of Watermelon Jarritos
A pinch spiced salt for the rim (Tajin works great)
1 Watermelon wedge for garnish
A pinch of black salt for the watermelon wedge
Method
Combine ingredients.
Using a lime wedge, wet rim of glass (preferably only the outside edge) dip into spiced salt.
Strain shaken ingredients over FRESH ice in rimmed glass.
Add watermelon Jarritos soda. (When inserting straw, a quick stir goes a long way.)
Garnish with watermelon wedge and sprinkle black salt over watermelon wedge for bonus points!
Article continues below advertisement
The Don Paco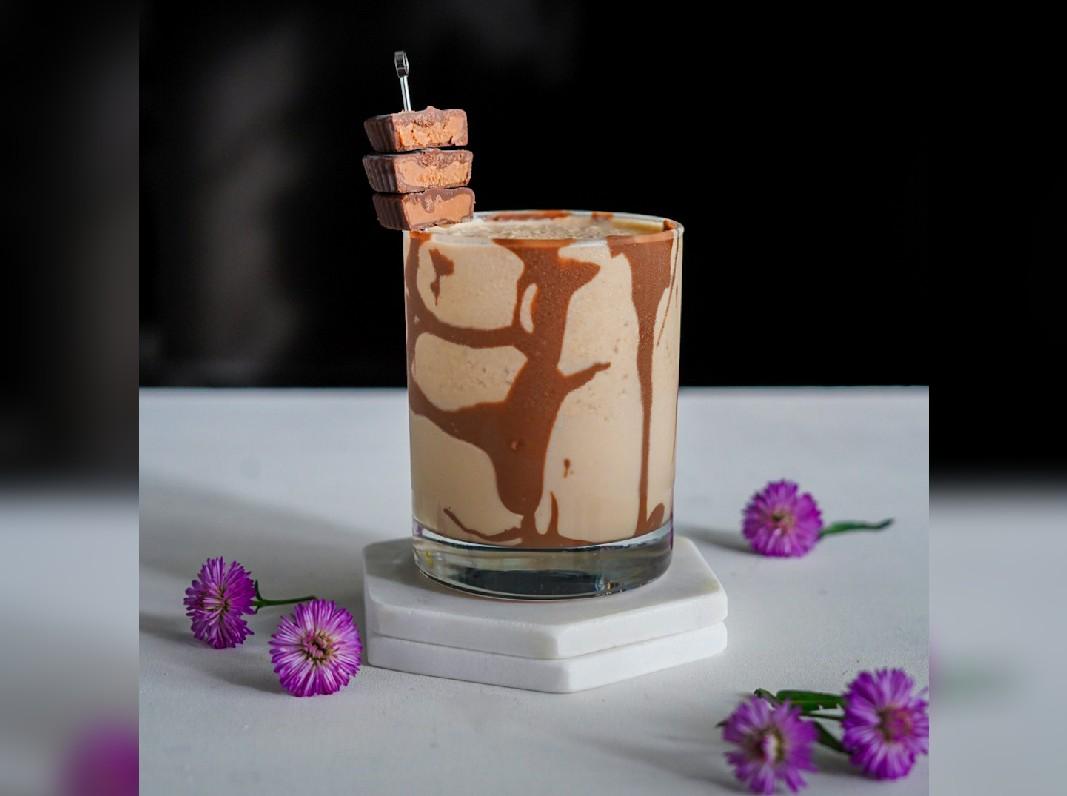 Chocolate lovers rejoice. This smooth chocolate flavored marg recipe uses a mix of rum, tequila cream and peanut butter for a total treat.
Ingredients
2 oz Kahlua
1 oz YaVe Blanco Tequila
2 oz cream
1 ½ tablespoon of peanut butter
Dash of Chocolate bitters
Method
Prepare a clean glass with ice.
In a blender, add more ice, YaVe Tequila, Kahlua, cream, peanut butter and chocolate bitters.
Blend until smooth. Once smooth, pour into your prepared glass over ice.
Garnish with Skinny Dipped Dark Chocolate Peanut Butter Cups.
Article continues below advertisement
DeLeón Red Raspberry Raspado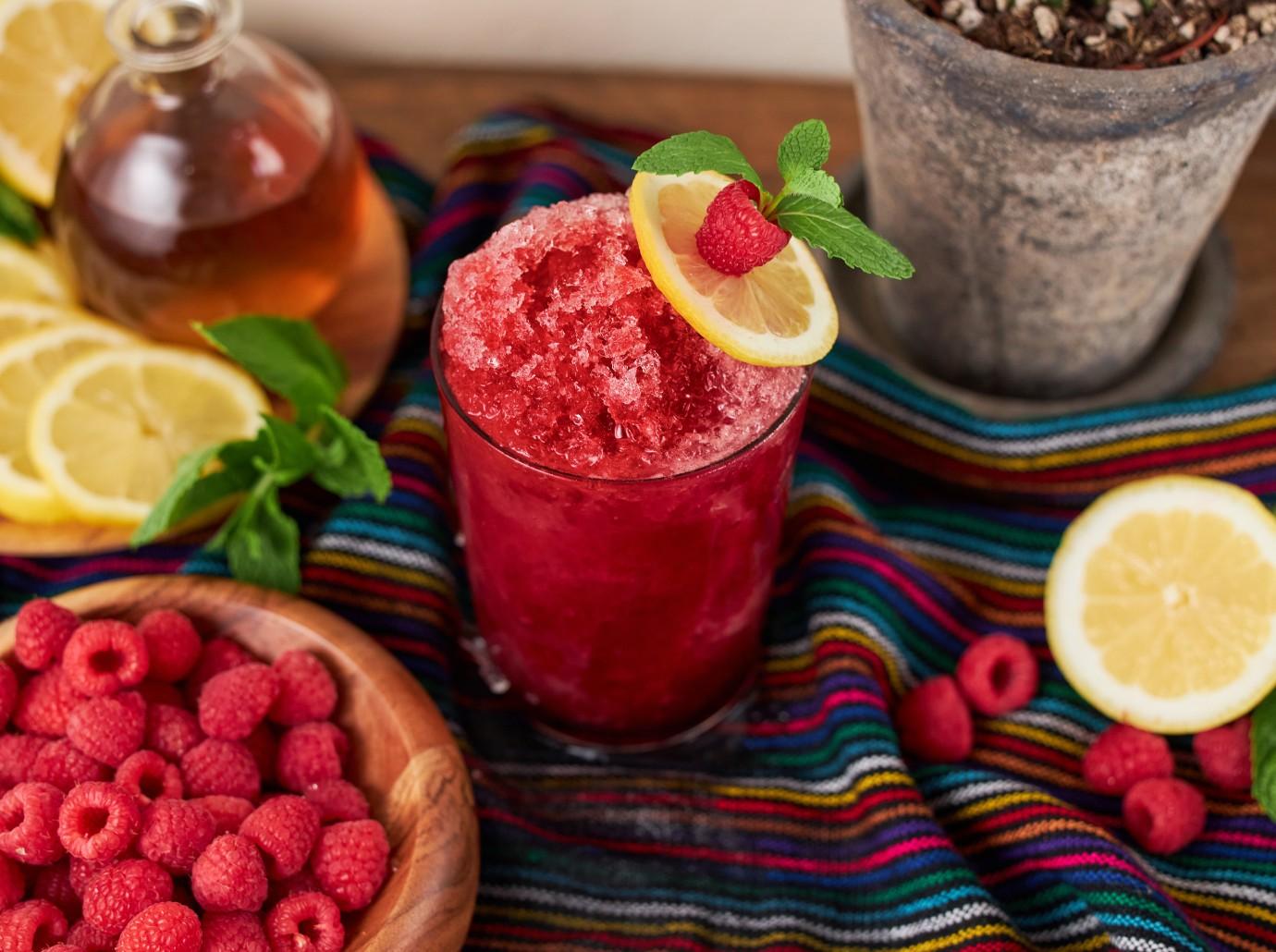 Sean Combs, the owner and business mogul behind the success of DeLeón Tequila, will be raising a glass to honor the brand's Mexican heritage this holiday a Cinco de Mayo cocktails crafted with authentic Mexican ingredients. This eye-catching and social media-friendly cocktail is one of three created by DeLeón this May inspired by the colors of the Mexican flag.
Ingredients
1 ½ oz DeLeón Blanco Tequila
1 oz Raspberry Puree
¾ oz Agave Nectar
¾ oz Fresh Lemon Juice
5 Mint Leaves
Ice: Shaved
Glass: Rocks
Garnish: Lemon Slice, Red Raspberry, Mint, Gold Skewer
Method
Add all ingredients into a shaker with ice.
Shake vigorously.
Fill a rocks glass with shaved ice.
Pour cocktails over ice.
Garnish with lemon slice, red raspberry and mint on a skewer.
Article continues below advertisement
1800 Coco Creamsicle Margarita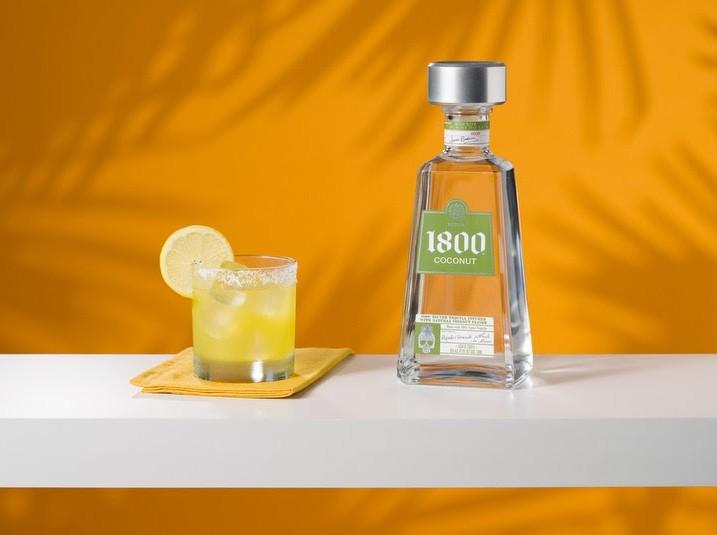 Featuring 1800 Coconut, the cocktail lends itself to any style for celebration whether at home or outdoors. It's made using 100% Weber blue agave – aged for 8-12 years and harvested at their peak.
Ingredients
2 oz 1800 Coconut Tequila
½ oz Fresh Lemon Juice
½ oz Fresh Orange Juice
½ oz Vanilla Syrup
Method
Shake and strain into a rocks glass.
Garnish with salt rim & lemon wheel.
Article continues below advertisement
The Cheesecake Factory's The Ultimate Margarita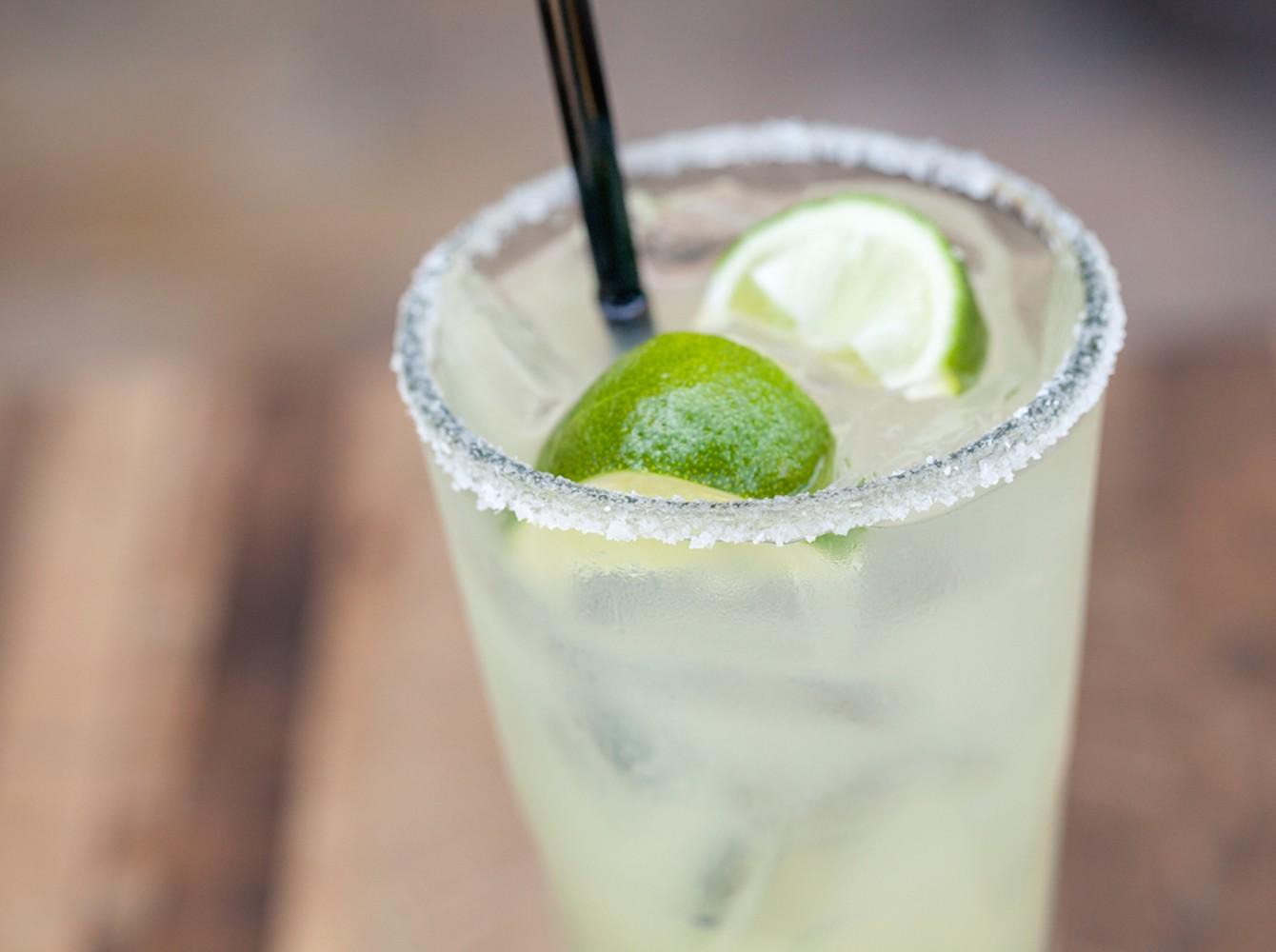 The Cheesecake Factory knows how to whip up more than just desserts. This Cinco de Mayo, try mixing up their Classic Margarita, complete with homemade agave syrup.
Ingredients
1 ½ oz. Tequila (It should be a 100% agave tequila. Blanco or Reposado is preferred)
½ oz. Cointreau Liqueur
½ oz. Grand Marnier Liqueur
1 oz. Agave Syrup* (recipe below)
¾ oz. Fresh Squeezed Lime Juice
Lime
Salt Rim (optional)
Method
Add Tequila, Cointreau Liqueur, Grand Marnier Liqueur, Agave Syrup, and Fresh Squeezed Lime Juice to a cocktail shaker without ice.
Add ice to cocktail shaker and shake hard for 10-15 seconds.
Strain contents of the cocktail shaker into an appropriate sized glass filled with fresh ice.
Garnish with a lime wedge. Squeeze lime over drink and drop on top.
*Agave Syrup Ingredients:
Agave Syrup Method:
Mix equal parts Agave Nectar and Boiling Water. Stir until thoroughly incorporated
Chill in refrigerator (for at least 1 hour) until ready to use.
Article continues below advertisement
Paloma Roja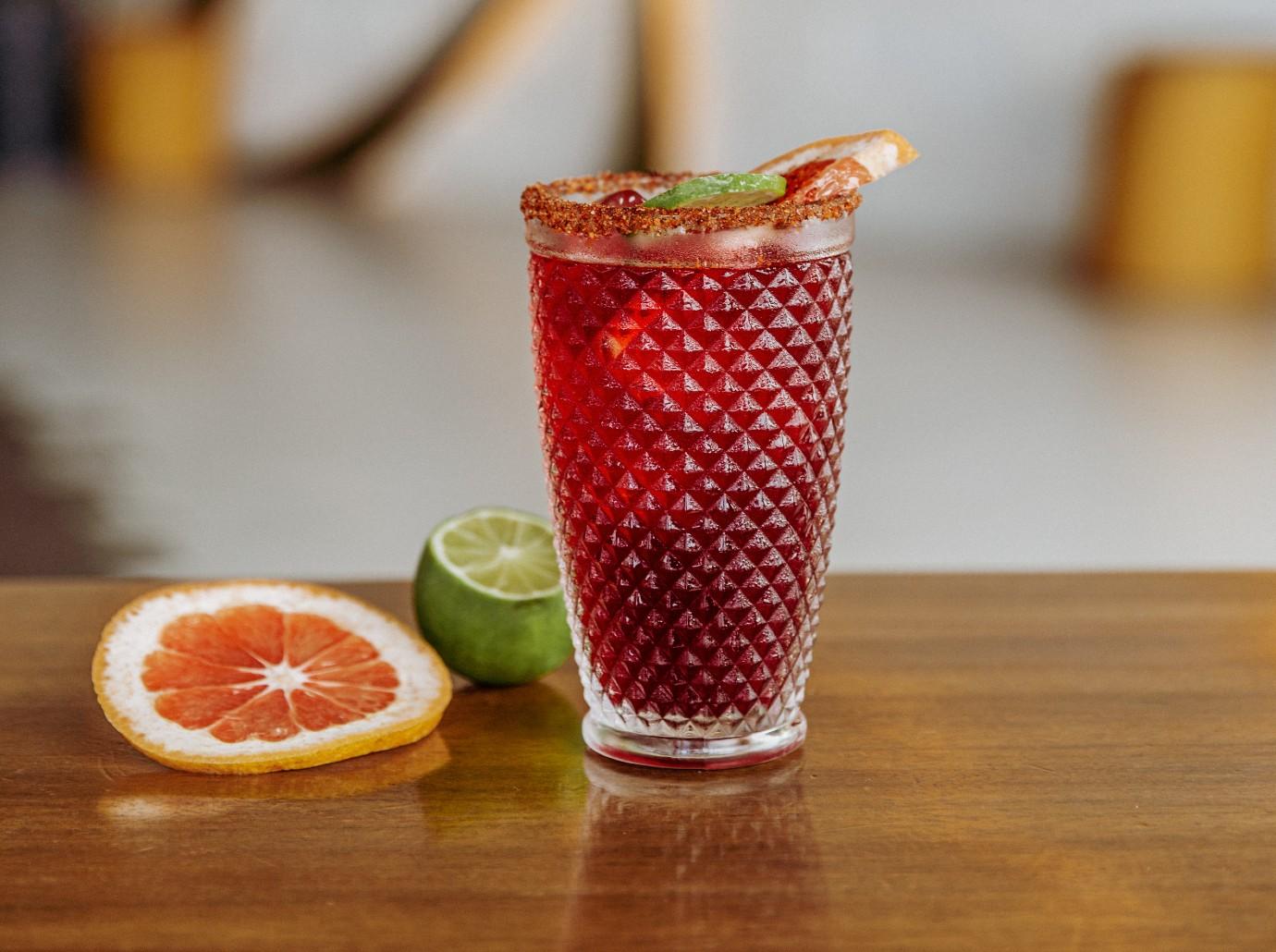 If you can't be in Mexico for Cinco de Mayo, the next best thing is to drink like you are! From the Chileno Bay Resort & Residences, Auberge Resorts Collection, this cocktail is a sweet and spicy twist on the classic Paloma.
Ingredients
2 oz Tequila
¼ oz Hibiscus tea
1 oz Lime juice
4 oz Grapefruit soda
Ice cubes
1 pinch Salt or Tajin
1 tsp Jalapeño (sliced without seeds)
Grapefruit slices
Method
Salt rim a Collins glass, then fill it with ice and incorporate all ingredients.
Stir the mix and garnish with grapefruit slices and jalapeño.
Article continues below advertisement
Santo Oaxaca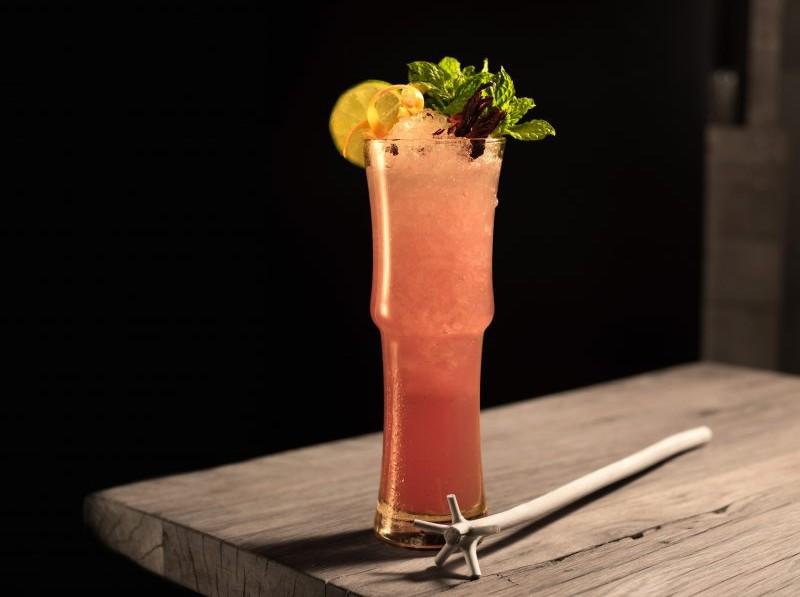 Ready for a rockin' Cinco? Rocker Sammy Hagar and chef Guy Fieri are the dynamic duo behind Santo Spirits' premium Tequila Blanco, Reposado and the world's only Mezquila, crafted in the highlands of Jalisco, Mexico, as 100% Blue Weber Agave expressions. With the Santo Oaxaca cocktail, bring the tropical vacation home this May 5 and mix up the celebration with Mezquila blended with these fresh fruit and flavors. Pair this cocktail with your carne asada tacos and enjoy.
Ingredients
1 oz. Santo Mezquila
1 oz. Trinity Rum Blend
2 parts 151 Rum
1 part Zaya Rum
1 part Beach Bar Rum
1 oz. Velvet Falernum
1 oz. Fresh Lime Juice
½ oz. Pineapple Juice
½ oz. Cinnamon Syrup
½ oz. Hibiscus Tea (double strength)
1 splash of Absinthe
Method
Add ingredients to shaker with ice, shake and strain over crushed ice.
Serve in a zombie glass or tall tiki mug.
Garnish with citrus peel, mint bunch, lime wheel, and dried hibiscus flower.
Article continues below advertisement
El Coco Carlos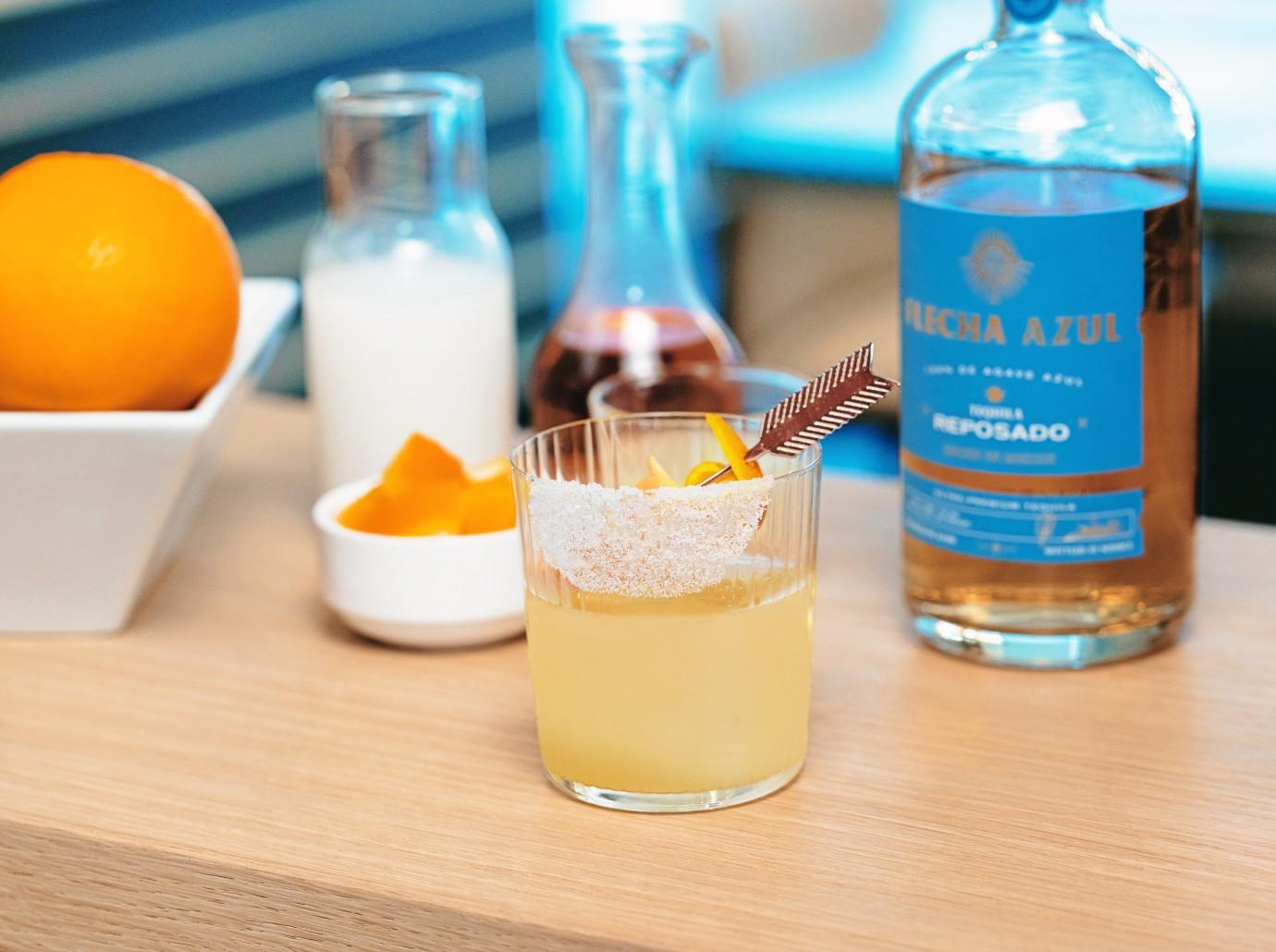 Flecha Azul Tequila stands apart as a truly authentic brand, co-founded in 2020 by Mexican-American PGA golfer Abraham Ancer and Mexican entrepreneur Aron Marquez, rooted in the bonds of friendship and love for their Mexican culture. Chas Martin and Benji Homsey, owners of The Charles restaurant in Dallas, Texas, have come up with this unique cocktail for Cinco 2021 using the brand's famed Reposado.
Ingredients
1 oz. Coconut Water
¾ oz Fresh lime juice
½ oz Agave Syrup
Orange Wedge
Method
Start by muddling an orange wedge in your shaker.
Combine the rest of the ingredients into a shaker and shake vigorously.
Strain into a salted rocks glass over one giant cube.
Garnish with an orange spiral.
Article continues below advertisement
Spicy Cucumber Margarita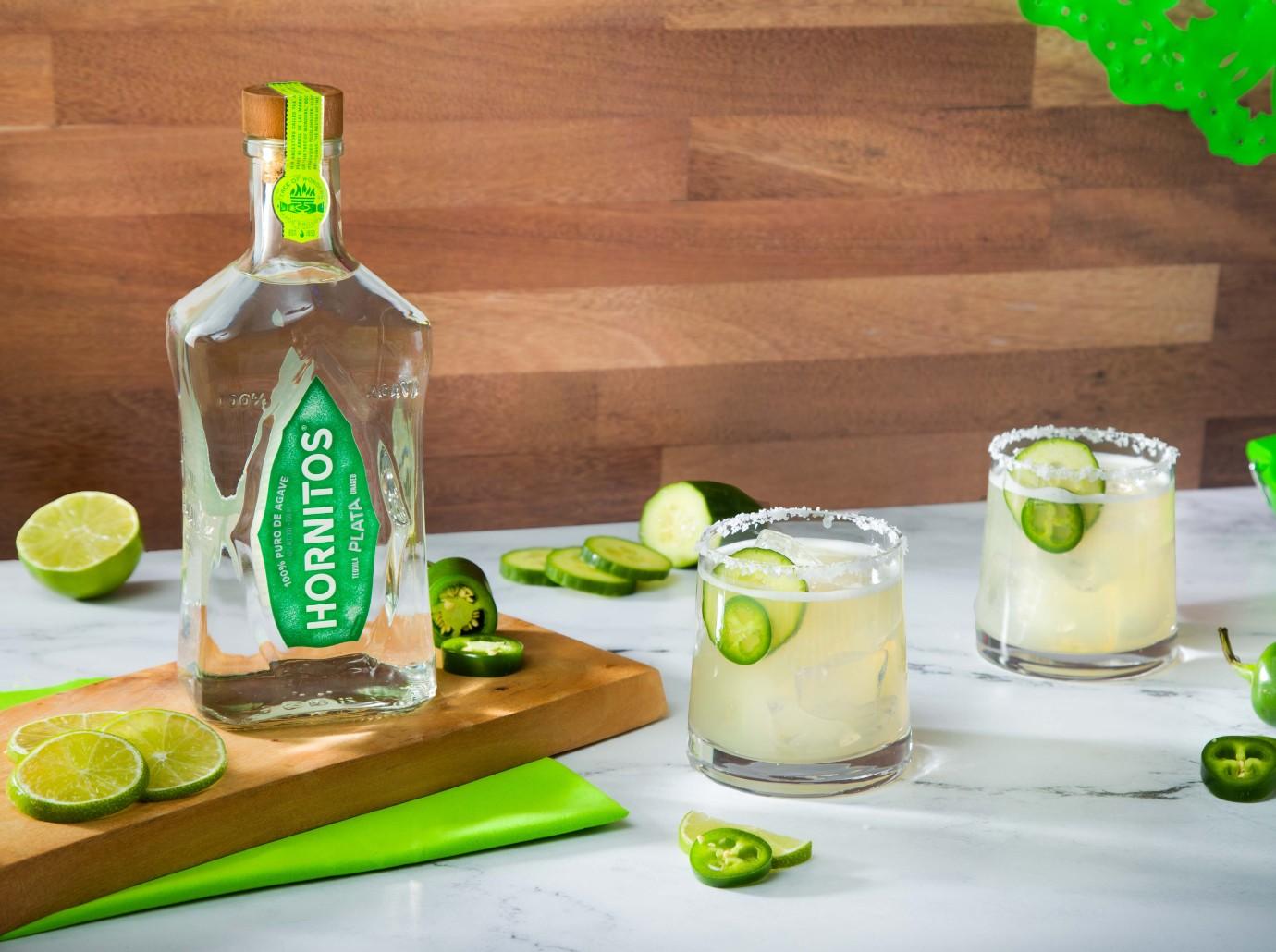 Ready for something refreshing? Hornitos and DeKuyper Triple Sec Liqueur have created a Spicy Cucumber Margarita for anyone looking for a twist on the signature marg.
Ingredients
3 parts Hornitos Plata Tequila
½ part DeKuyper Triple Sec Liqueur
1 part Lemon juice
1 part Lime juice
1 part Agave Nectar (Optional)
Mini Cucumber
Jalapeno
Method
Muddle 1-2 thin slices of jalapeño pepper in the bottom of a cocktail shaker with the lime, lemon and optional agave nectar juices.
Add the Tequila, Triple Sec and a handful of ice.
Shake and strain into a margarita glass over ice.
Garnish with thinly sliced cucumbers, and Jalapeño slices (optional for spice).
Article continues below advertisement
Tiger Lily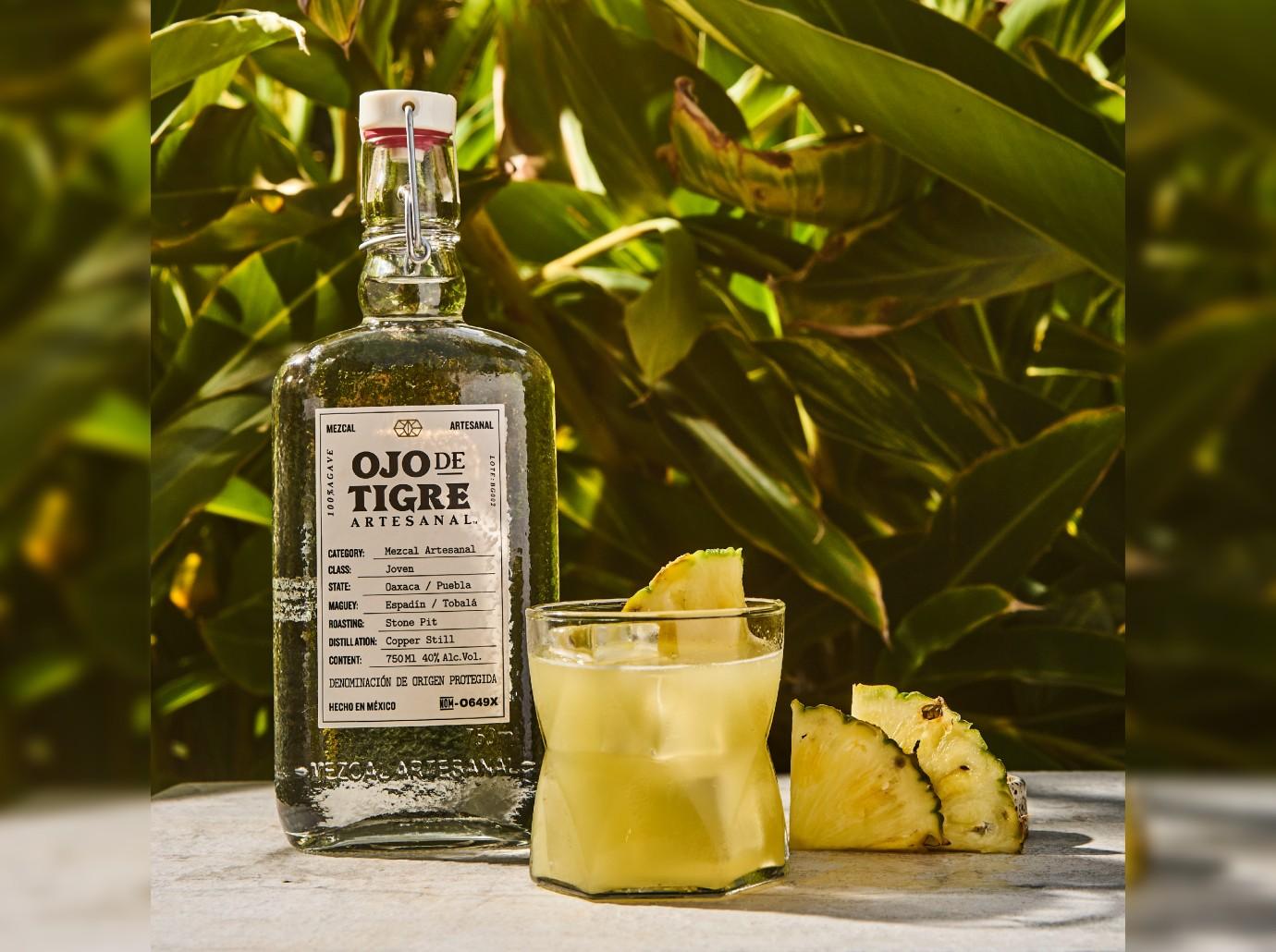 A recipe from Ojo de Tigre Mezcal, co-founded by renowned Mexican actor Luis Gerardo Mendez, the Tiger Lily is a cool cocktail with a smokey kick to transport south of the border.
Ingredients
1 ½ Parts Ojo de Tigre Mezcal
1 ½ Parts Pineapple Juice
2 Parts Ginger Beer
Fresh Pineapple
Method
Build all ingredients over ice in a highball or rocks glass.
Garnish with a pineapple slice.
Article continues below advertisement
Mad Horchata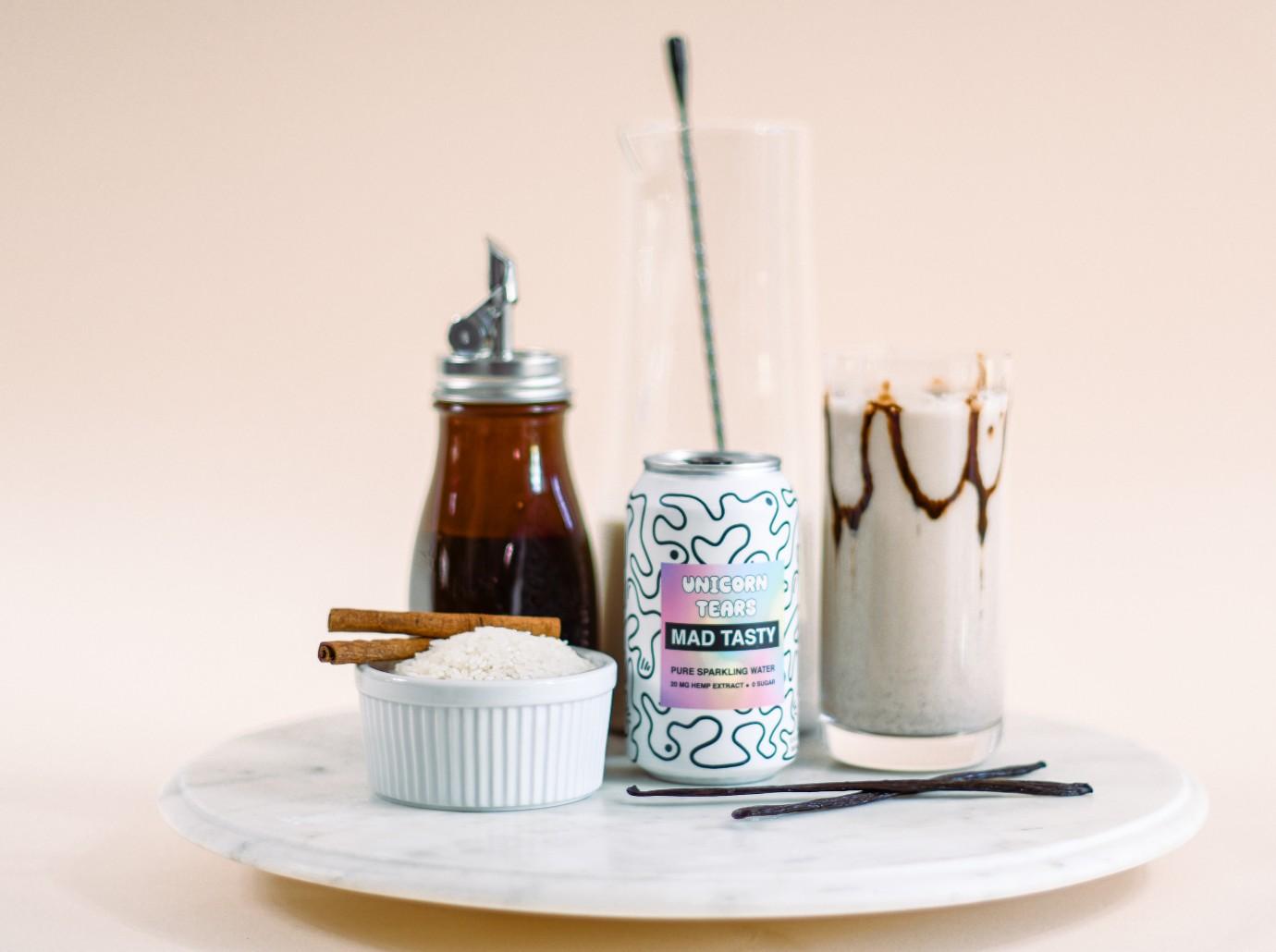 In the mood for something sweet? Horchata is a traditional Mexican drink made up of white rice soaked in water and flavored with cinnamon. The alcohol free recipe can always be updated with booze too (we recommend using rum).
Ingredients (2 servings)
PART 1
1 cup Uncooked white rice (any type works)
2 Cinnamon sticks
4 cups Water

PART 2
1 can Sweetened condensed milk
1 can Evaporated milk
Splash Vanilla extract
1 can MAD TASTY (Unicorn Tears)
Chocolate syrup (if desired)
Method
Wash and then drain the rice to remove excess starches. Place rice, cinnamon sticks, and water into a bowl. Cover and refrigerate overnight.
Next day, add half of the mixture (rice, 1 stick, and some of the soak water) to a blender. (Vitamix works best) Puree until very smooth and pasty (about 5 minutes).
Strain this mixture through a fine sieve over a bowl or wide mouth pitcher. Push solids through with a rubber spatula. Repeat with remaining rice/ water overnighted mixture.
In a separate bowl, mix sweetened condensed milk, evaporated milk and the splash of vanilla extract. Stir into pasty rice mixture really well.
Pour about 6 ounces of the rice milk mixture into a 14 oz. glass. Pour 6 oz. MAD TASTY over top. Give a stir with a fork until white foamy bubbles are created.
Top off with chocolate syrup as desired.
*Rice/milk mixture yields about 9 servings.
Article continues below advertisement
UNITY Blueberry Lavender Margarita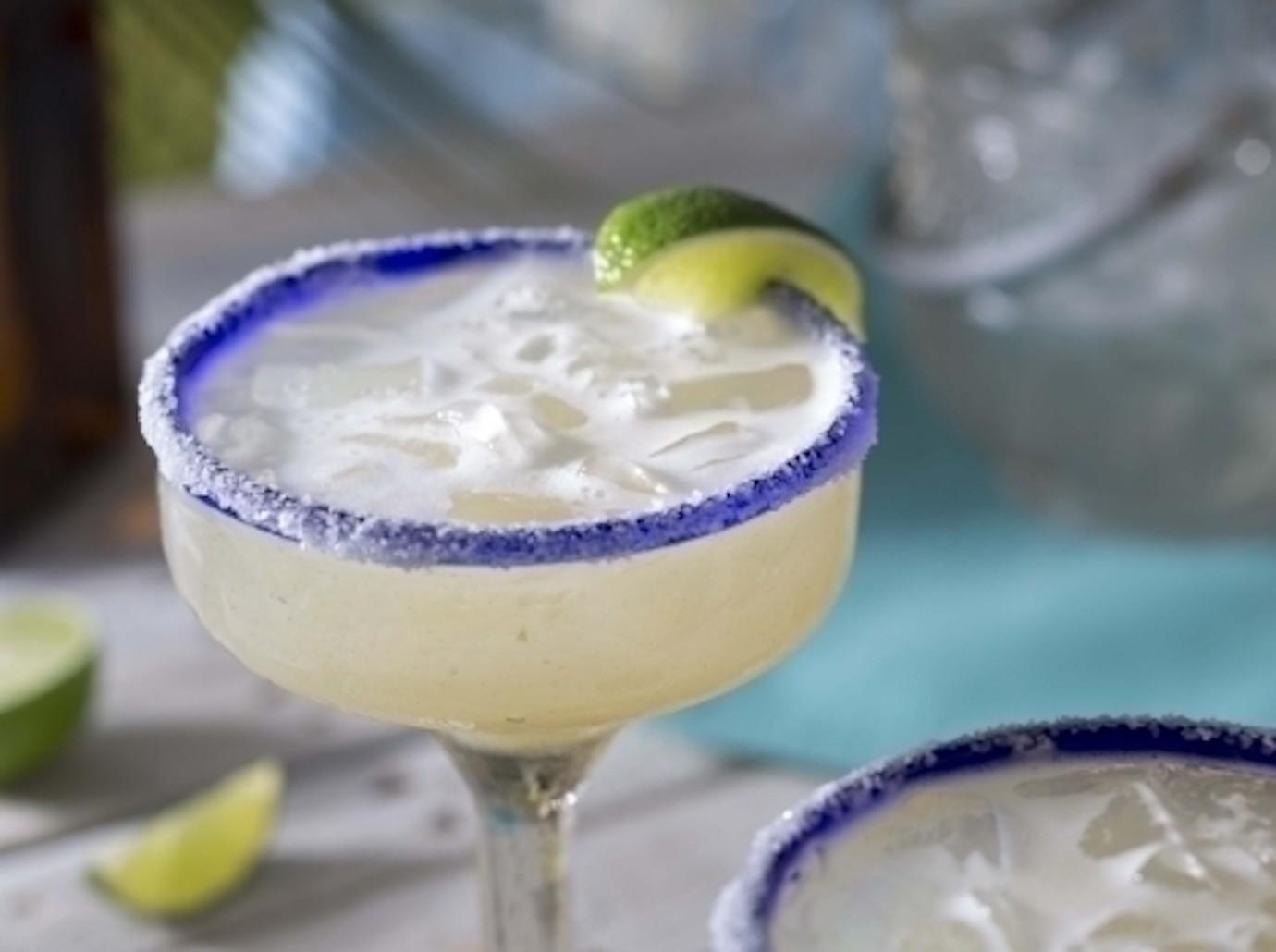 This cocktails uses UNITY's light and refreshing wellness Blueberry Lavender beverage are infused CBD, and other super-healthy, plant-based nutrients to help improve physical and emotional well-being and help you unwind.
Ingredients
2 oz Tequila
½ oz Orange Liqueur
1 ½ oz Fresh Lime Juice
4 oz UNITY Blueberry Lavender adaptogen drink
3 to 6 Fresh Blueberries for garnish
Lime Wedge for garnish
Sugar for run
Method
Fill a cocktail shaker halfway with ice and add the tequila, orange liqueur, lime juice and UNITY's Blueberry Lavender beverage to the shaker.
Shave vigorously and train the mixture into your prepared glass.
Garnish your glass with a lime wedge and dress blueberries.