PHOTOS
Back To Work! Claire Danes Spotted On Set Of Her New AppleTV+ Series 'The Essex Serpent' — Photos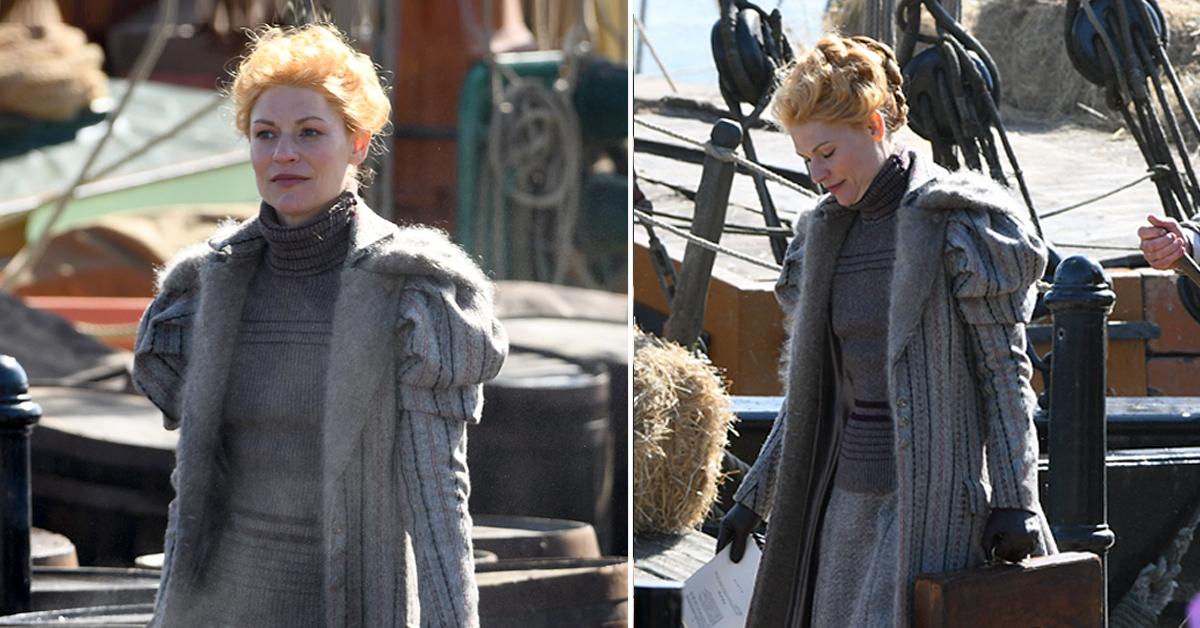 Article continues below advertisement
The 41-year-old actress was spotted on Thursday, March 25, on the U.K. set of her new AppleTV+ series The Essex Serpent. The highly-anticipated series is based on the bestselling 2016 novel of the same name by British author Sarah Perry.
Article continues below advertisement
Set in the Victorian era, in the year 1893, Danes plays Cora Seaborne, a woman relishing her recent freedom from an abusive husband, who moves from London to a small village in Essex and becomes intrigued by the idea that it might be haunted by a mythological sea serpent.
The series also stars Tom Hiddleston as Will Ransome, the trusted leader of the rural community.
Article continues below advertisement
Scroll through the gallery below to see more photos of Danes on set of The Essex Serpent.
Article continues below advertisement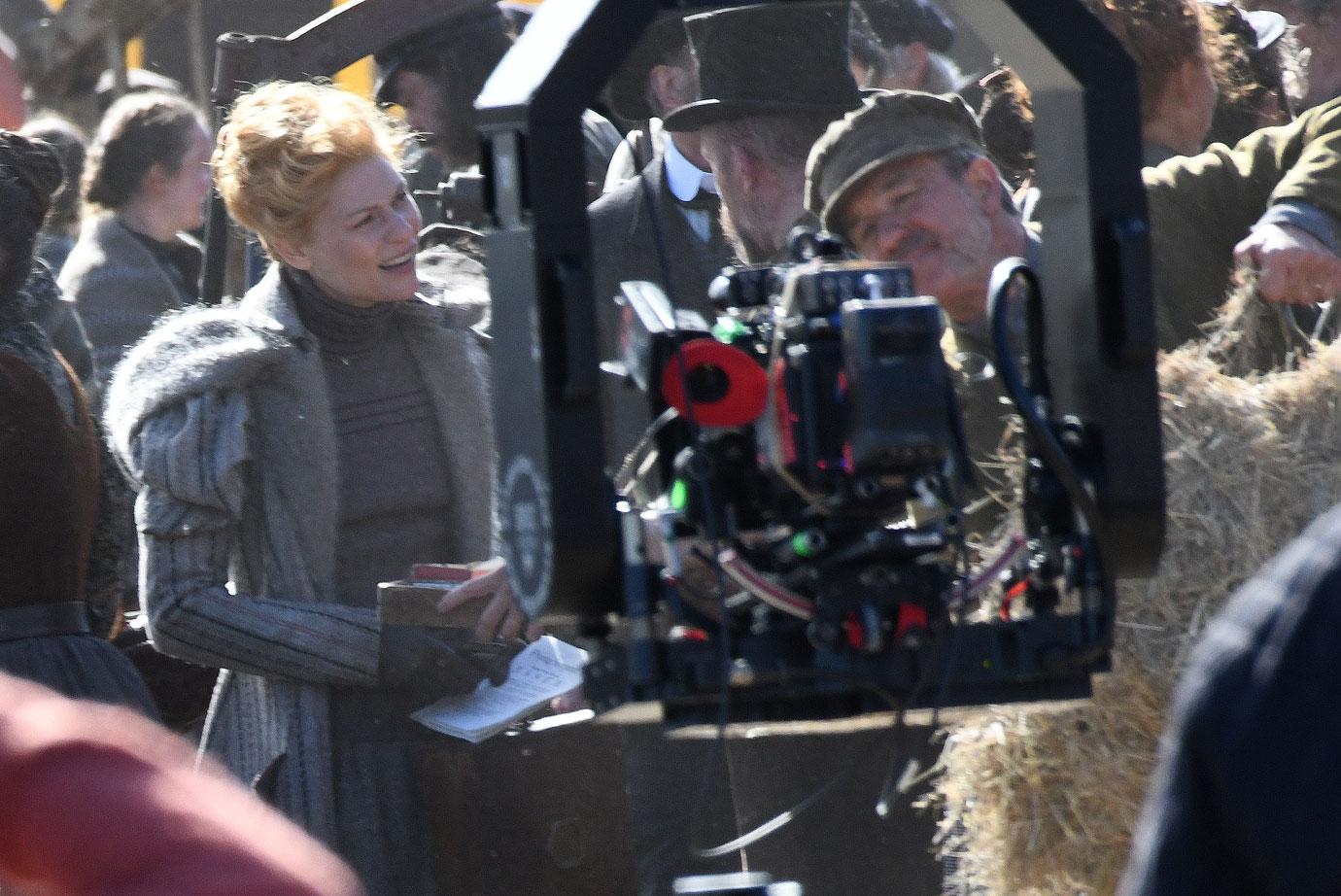 Filming for The Essex Serpent began in back in February across various cities in the real-life Essex, the county in southeast England, between London and the North Sea.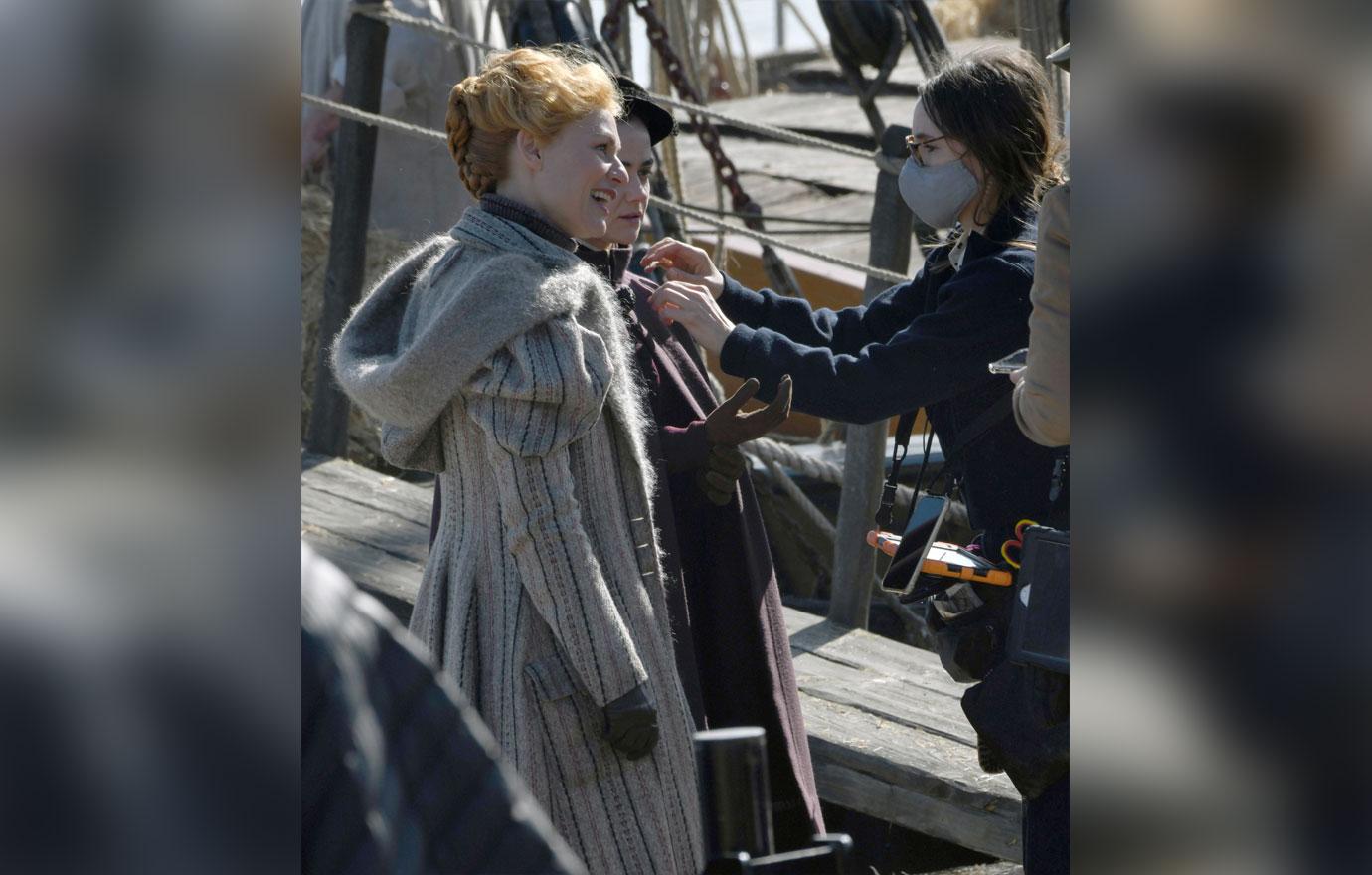 The Maldon District Council gave its residents a heads up that filming was taking place in the area this week, telling Essex Live in a statement: "We are delighted that the production company has chosen the Maldon District as one of their locations for a new six-part drama. They have a sizeable base on Promenade Park, and they will minimize any disruption during their filming and ensure safety can be maintained at all times."
Article continues below advertisement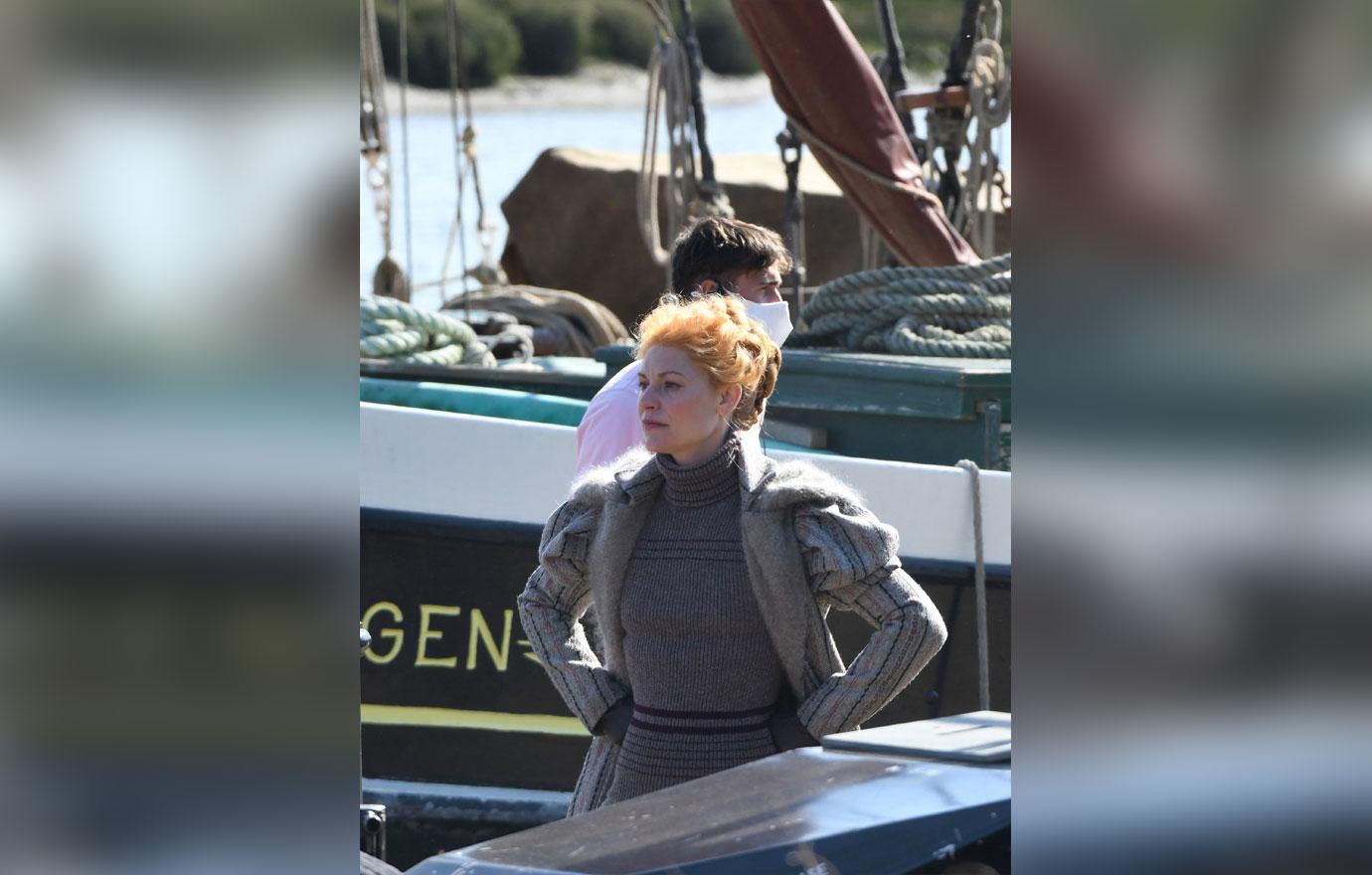 The modern mom-of-two, who has been married to actor Hugh Dancy since 2009, transformed herself for filming, sporting a grey knit turtleneck and skirt combo and a matching long, hooded coat with Victorian-era puff-sleeves. She also showed off a vibrant orange-hued hair color.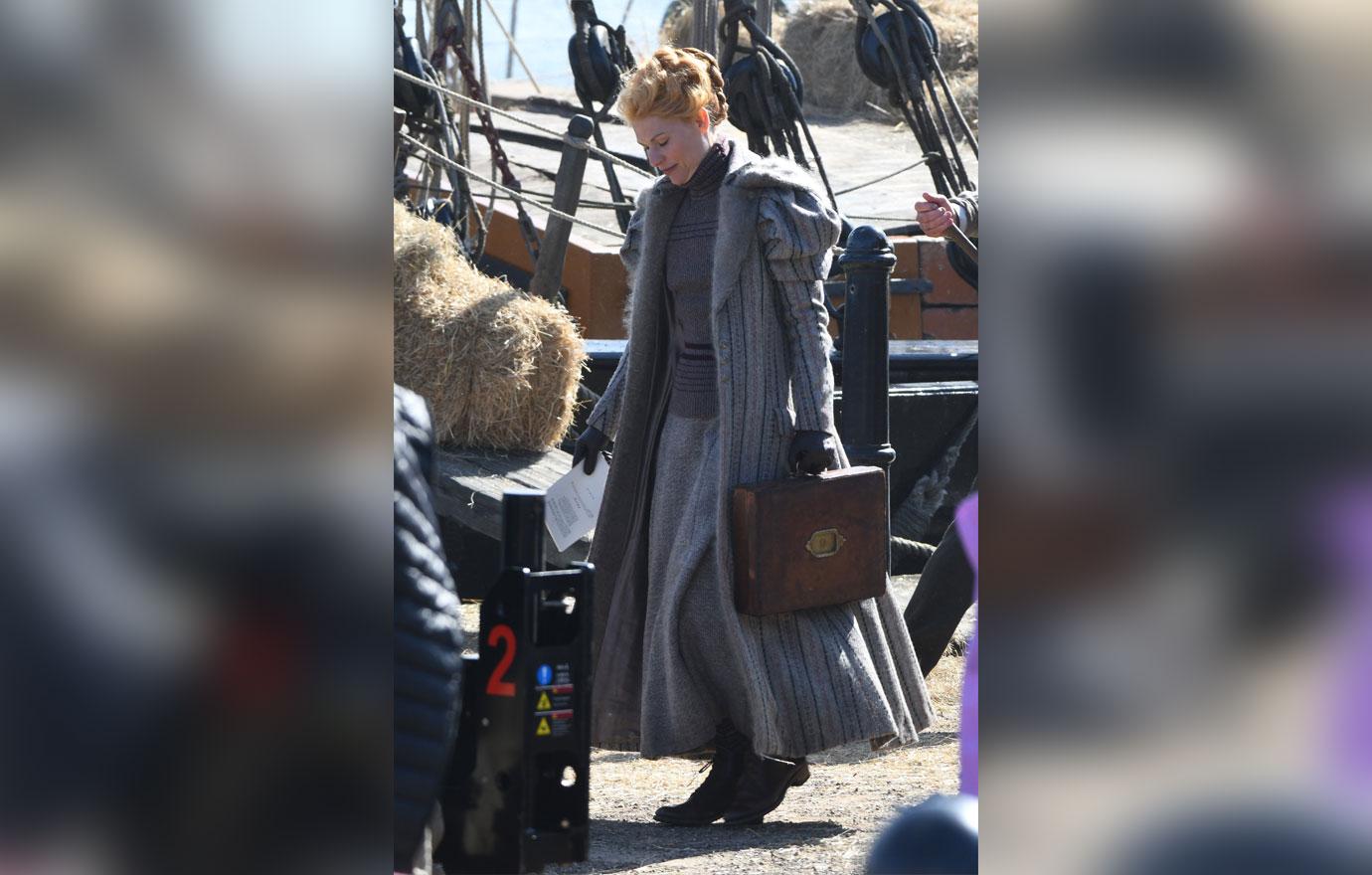 The series was written for the small screen by Anna Symon and is being directed by Clio Barnard. It is being produced for AppleTV+ by See-Saw Films.
Article continues below advertisement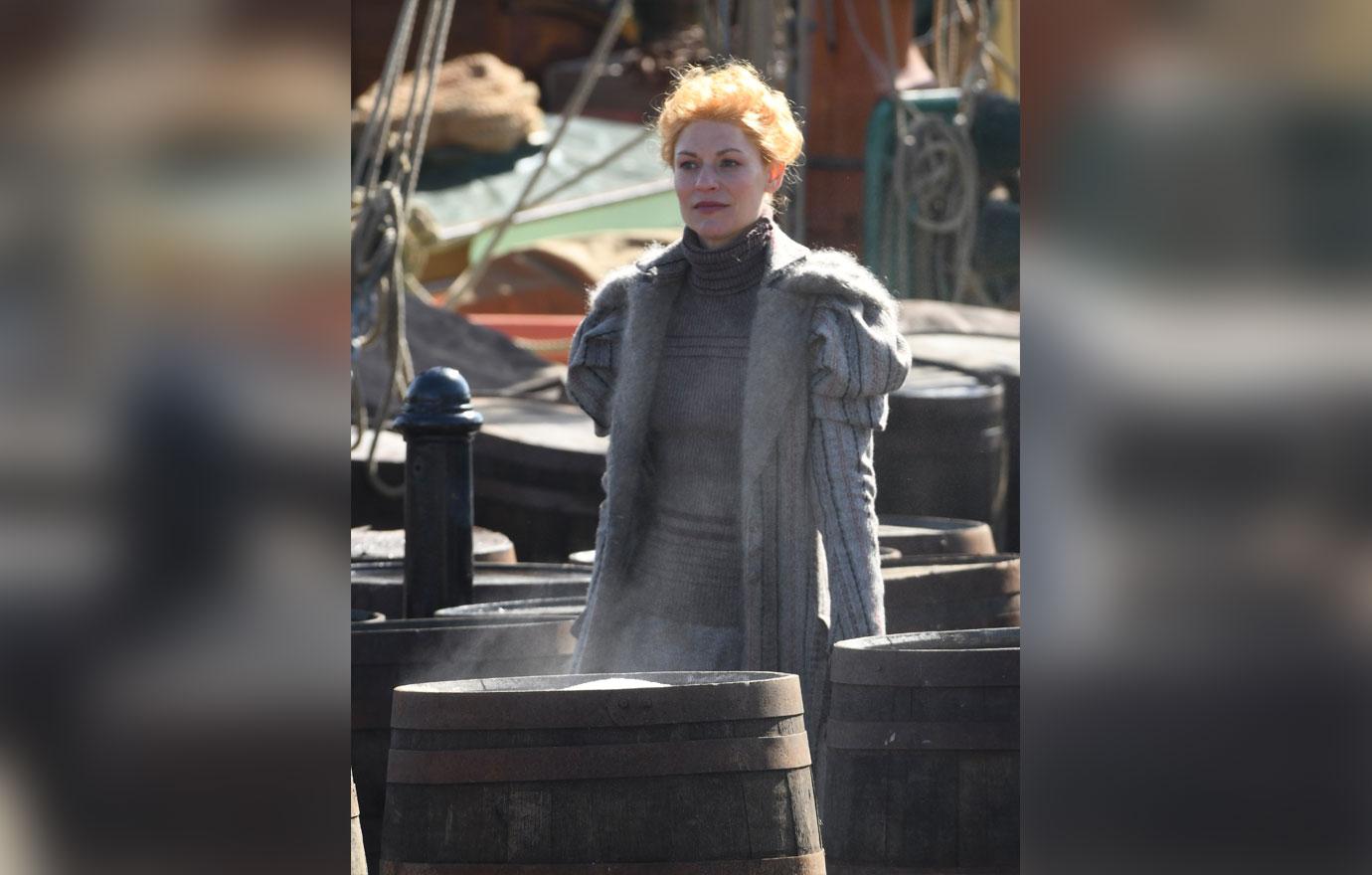 According to Variety, Keira Knightley was set to play the leading role of Cora as well as executive produce, however in October 2020, she chose to leave the project due to "family reasons." Amid the second wave of coronavirus in U.K. and the actor's rep said "there wasn't a comfortable scenario for Keira that could be put in place for an extended period of childcare required for the four-and-a-half-month production." Danes signed on to the project in February.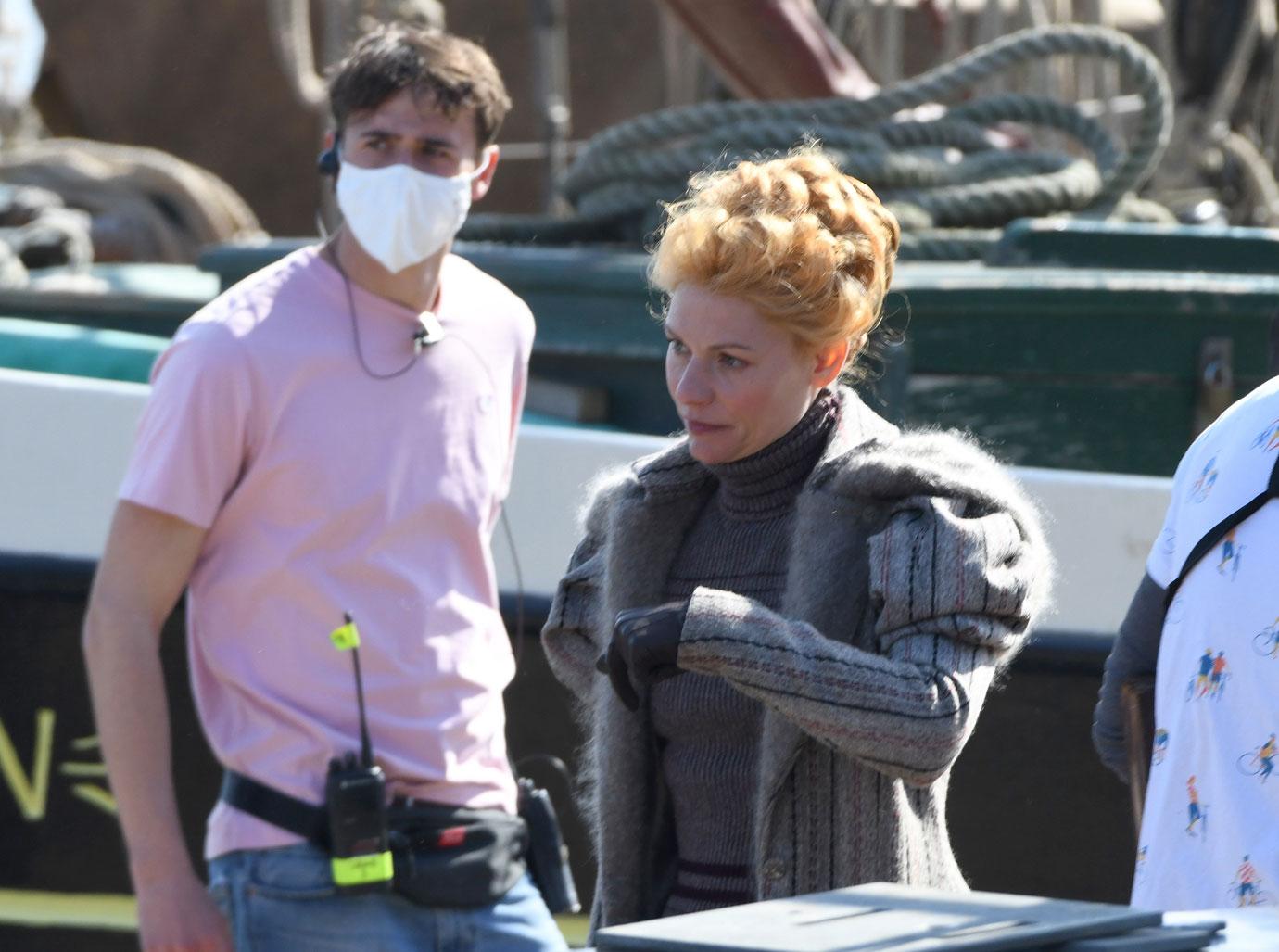 From 2011-2020, Danes starred as Carrie Mathison in the Showtime drama series Homeland, for which she won two Primetime Emmy Awards for Outstanding Lead Actress in a Drama Series, two Golden Globe Awards for Best Actress – Television Series Drama and the Television Critics Association Award for Individual Achievement in Drama.