Clay Aiken Sends 'Love And Prayers' To Kathy Griffin After Meghan McCain Slammed The Comedian For Making 'Cruel' Jokes About Him
Article continues below advertisement
McCain's attack came on the Monday, August 2, episode of The View, which was the same day the 60-year-old announced that she has lung cancer.
Griffin — who has never smoked — wrote in a statement that she was "about to go into surgery to have half of my left lung removed" but said that she "should be up and running around as usual in a month or less" and will be "just fine". During an interview with Nightline, she also revealed that she had quietly dealt with an addiction to painkillers.
Article continues below advertisement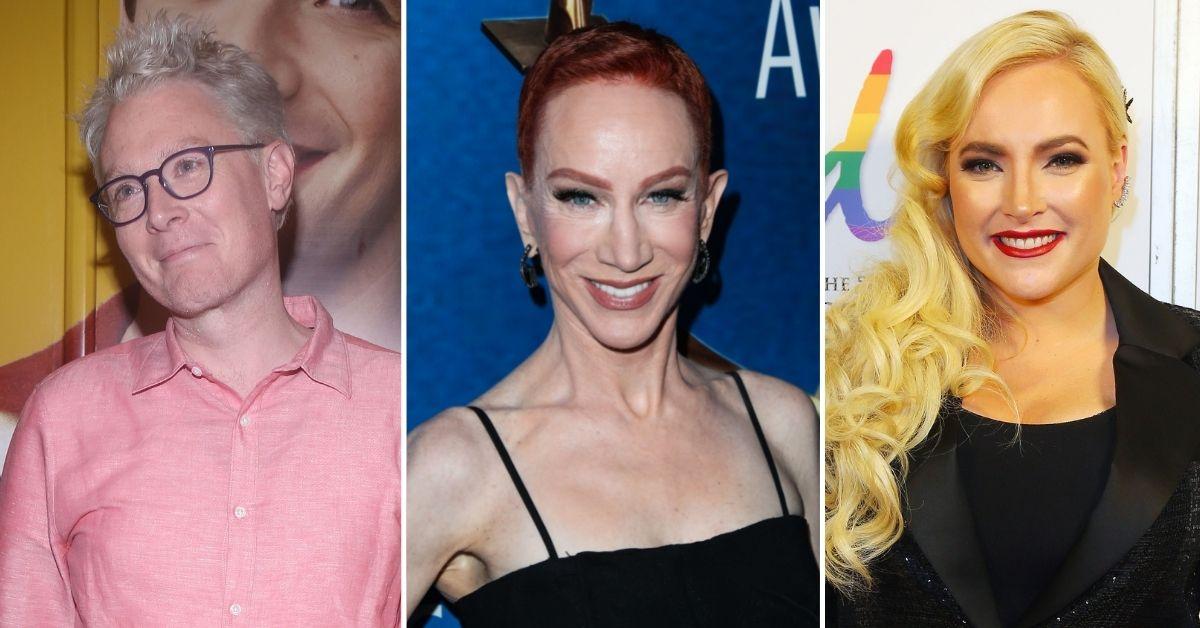 Article continues below advertisement
"Well first, I just wanna say it's terrible and very scary to be diagnosed with cancer, and it's very tragic to hear of her having an opioid addiction," McCain began as the ladies discussed Griffin's admissions. "Both things have hit my family very hard, and it's just horrific to go through as someone who's a bystander, let alone actually going through it yourself. So, you know, my heart goes out to her in that way, and I hope for a very speedy recovery."
"I don't like her, I'm never going to like her," the 36-year-old continued, alleging that Griffin had made "very very very cruel and homophobic jokes" about Aiken "before he was out of the closet," and hoped she would apologize. The mom-of-one even added that she was surprised the "Invisible" singer did not "end up becoming an opioid addict given the degree of bullying that happened to him when he was still struggling to come out of the closet."
Article continues below advertisement
However, after McCain's tirade, Aiken still sent support Griffin's way.
"Love and prayers for a speedy recovery to my dear friend," the 42-year-old tweeted along with a photo of him and the "Suddenly Susan" alum. "Selfless and gracious, she even hosted a fundraiser for my congressional campaign years ago. Get well soon Kathy. I miss your jokes!"
Article continues below advertisement
Aiken's response seemed to have come as a big surprise to fans.
Article continues below advertisement
"Wait, What I am confused now….. Meghan from the View wanted her to apologize to you… is there a beef between y'all or not???" one fan responded to his tweet.
"We're all confused. He left Megan out there to dry for sure. Geesh. She should have just said, NOTHING," another wrote.
Article continues below advertisement
Former The View co-host Rosie O'Donnell also weighed in on McCain's remarks and tweeted, "whats wrong with u mm ? she just announced she has lung cancer …. #comeON."
Since announcing the cancer diagnosis, Griffin's representative told Page Six that the actress is "resting and recovering from her lung cancer surgery this morning."