Kathy Griffin Reveals She Has Lung Cancer, Says She 'Never Smoked'
Article continues below advertisement
"I've got to tell you guys something. I have cancer. I'm about to go into surgery to have half of my left lung removed," the 60-year-old said in a statement posted to Twitter and Instagram. "Yes, I have lung cancer even though I've never smoked!"
Article continues below advertisement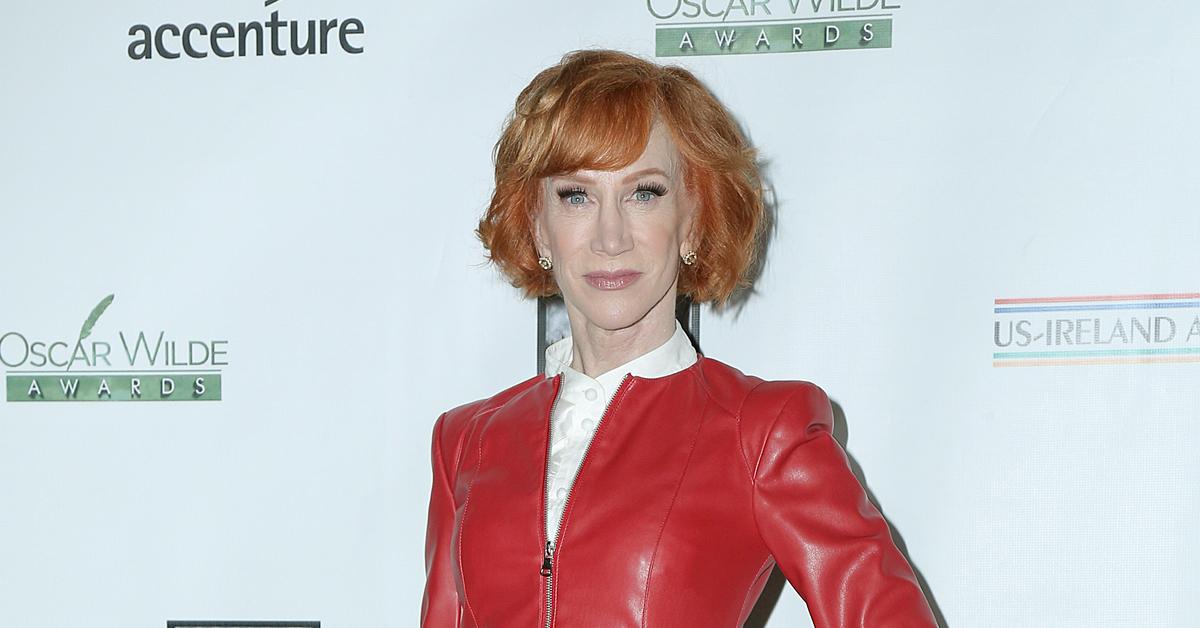 Despite this tumultuous time, Griffin said the "doctors are very optimistic" since "it is stage one and contained to [her] left lung." The red-headed beauty then opened up about the next steps of her health battle, sharing she hopefully won't have to go through chemotherapy or radiation after the procedure.
Article continues below advertisement
Article continues below advertisement
"I should have normal function with my breathing," Griffin continued. "I should be up and running around as usual in a month or less." While wrapping up, the Kathy Griffin: My Life on the D-List alum added: "It's been a helluva 4 years, trying to get back to work, making you guys laugh and entertaining you, but I'm gonna be just fine."
OK! reported Griffin previously came under fire in 2017 for posting a photo of herself holding Donald Trump's decapitated, bloodied head. Apart from facing backlash from Trump supporters, the TV personality was fired from CNN.
Article continues below advertisement
Article continues below advertisement
"The consequences for being unvaccinated would have been even more serious," Griffin insisted. "Please stay up to date on your medical check ups. It'll save your life."
Griffin's post was immediately met by love and support from her friends and fans. "Love you so much!!! I'm here if you need anything. Don't hesitate," TV host and producer Ross Mathews commented with a slew of red heart emojis, while fellow comedian Heather McDonald added: "Praying for a speedy recovery."
Griffin also discussed her diagnosis during her interview with ABC News Nightline, which is set to air Monday night, August 2. In a sneak peek of the sit-down, Griffin admitted she was surprised when she learned she had lung cancer. "I was definitely in shock. I'm still a little bit in shock — not denial," she insisted.