COUPLES
Cody Simpson Says Relationship With Miley Cyrus 'Ended Fairly Amicably'
Article continues below advertisement
The 24-year-old appeared on 60 Minutes Australia where he discussed his transition from pop star to Olympic-hopeful — and his relationship with the Hannah Montana alum.
The pair dated for ten months before splitting up in August 2020. They were first linked in October 2019, following Cyrus' fling with Kaitlynn Carter amid the singer's separation from ex-husband Liam Hemsworth.
Article continues below advertisement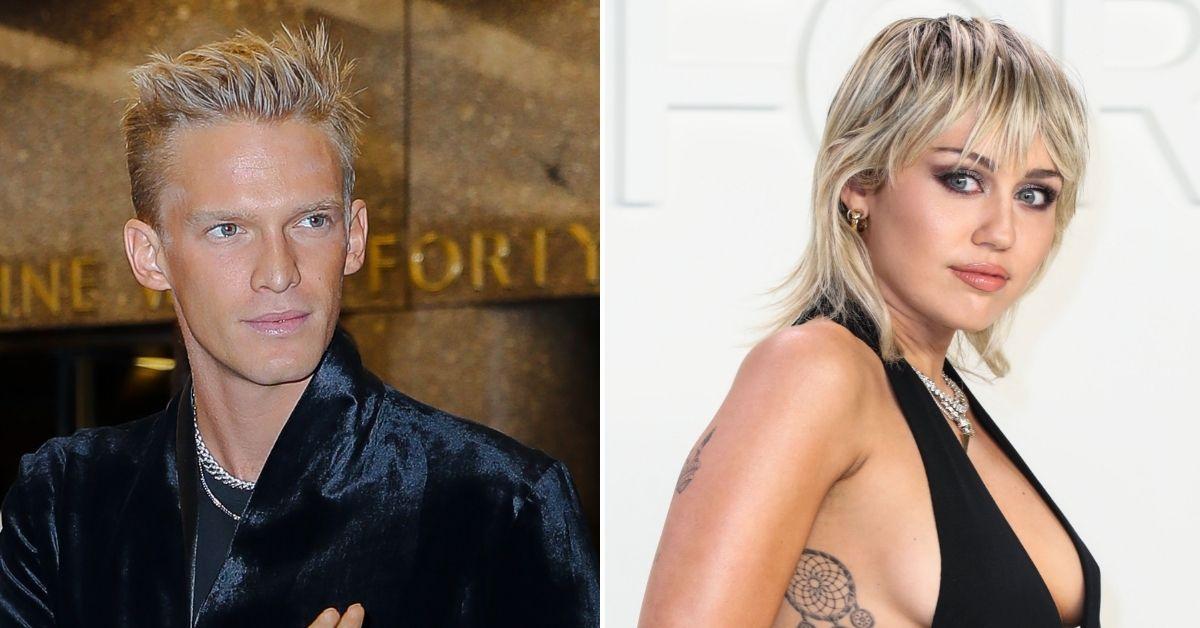 Article continues below advertisement
"I'd known her for a long time at that point," Simpson explained of Cyrus. "She'd kind of acted almost as like a, not as a mentor, but she was always a heightened creative person."
Article continues below advertisement
When his parents were asked about their son's love life, his mother Angie Simpson teased there were "some" relationships she had been supportive of. "He had some lovely girls," she said. "We've had some interesting rides and dinners at different people's places."
Simpson is currently dating model Marloes Stevens. He was previously linked to Gigi Hadid, and Lindsay Lohan's younger sister Ali Lohan.
Article continues below advertisement
For her part, it appears Cyrus doesn't have any hard feelings, either. "Two halves can't make a whole and we're individually just working on ourselves to become the people that we wanna be, like everybody else at this age," the "Midnight Sun" singer wrote on Instagram following their split. "We've been friends for ten years and we're going to continue to be friends, so just don't make it something that it is not."
Article continues below advertisement
Despite the pandemic, Cyrus has been dating, too. "I do a lot of FaceTime sex — it's the safest sex. I'm not getting COVID. I am definitely not going to be doing anything that's irresponsible for myself or for other people … it's just ridiculous for anybody that won't take the right precautions to keep each other safe," she previously told Howard Stern.