NEWS
'Girls Are Way Hotter': Miley Cyrus Reveals The NSFW Reason Why She Prefers Same-Sex Relationships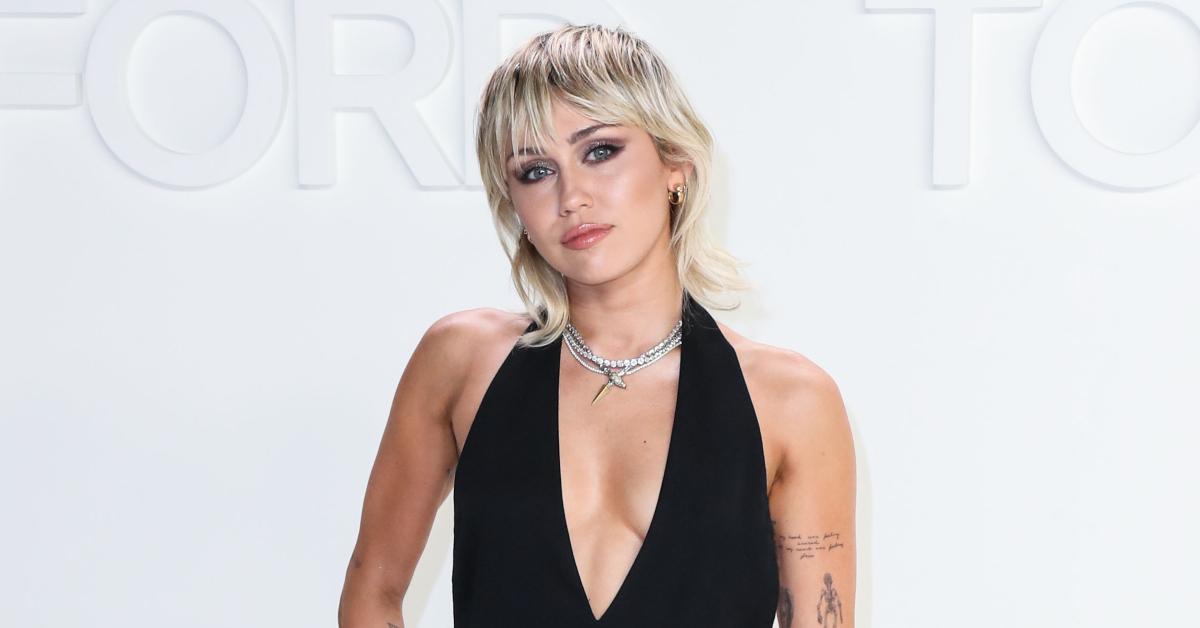 Never one to hold back, Miley Cyrus got candid about why she's more attracted to women in an interview that has resurfaced.
Article continues below advertisement
"Girls are way hotter. We know this. Everyone, I think, can agree that from ancient times d***s makes wonderful sculptures," she said on Barstool Sports' "Call Her Daddy" podcast. "Other than that, I'm not as interested. I like d***s as art pieces. And sculptural, I love the shape, I think it looks really good on a table."
"Everyone knows that t**s are prettier than balls," she added.
As Cyrus identifies as pansexual, the revelation doesn't come as much of a surprise. The Grammy nominee also said that she prefers to date women.
Article continues below advertisement
"The role that I was in made more sense because there's not going to be this weird thing that I pay for everything and whatever," Cyrus explained.
"Like if I'm going to be with a girl, I'm totally down to be with a boss b**ch who's as successful, or more successful than me; that's cool, too.
Article continues below advertisement
"But I felt like the women I ended up being around, the role fit easier for me, because even in my relationship with men, a lot of the times, I kind of hold a more dominant space."
Article continues below advertisement
In 2019, Cyrus told Vanity Fair that people fall in love with people.
"Relationships and partnerships in a new generation — I don't think they have so much to do with sexuality or gender," she said. "Sex is actually a small part, and gender is a very small, almost irrelevant part of relationships."
Although the coronavirus pandemic has altered the dating world, Cyrus has managed to date since her split from Cody Simpson.
Article continues below advertisement
"This time has been really interesting and challenging for any sort of dating or meeting people," she told Howard Stern in December 2019.
"I do a lot of FaceTime sex — it's the safest sex. I'm not getting COVID. I am definitely not going to be doing anything that's irresponsible for myself or for other people … it's just ridiculous for anybody that won't take the right precautions to keep each other safe."
Article continues below advertisement
"I love people, I love who I love, I've had relationships with all genders and I'm down," added Cyrus. "Right now I'm kind of in the mood for some D, but I'm down for whatever, honestly."
In the same conversion, the "Prisoner" singer said that she will always love ex-husband Liam Hemsworth, but there was "too much conflict" in their relationship.
"I don't know if we ever really thought we were actually going to get married," she said, adding that the pair lost their Malibu home to wildfires. "Me being an intense person and not wanting to sit with it and not wanting to go, you know, 'What could be purposeful about this?' I just clung to what I had left of that house, which was me and him."