EXCLUSIVE
Shooting Television 'From My Couch'! How Dan Levy & Natasha Leggero Made 'House Hunters' Survive & Thrive During The Pandemic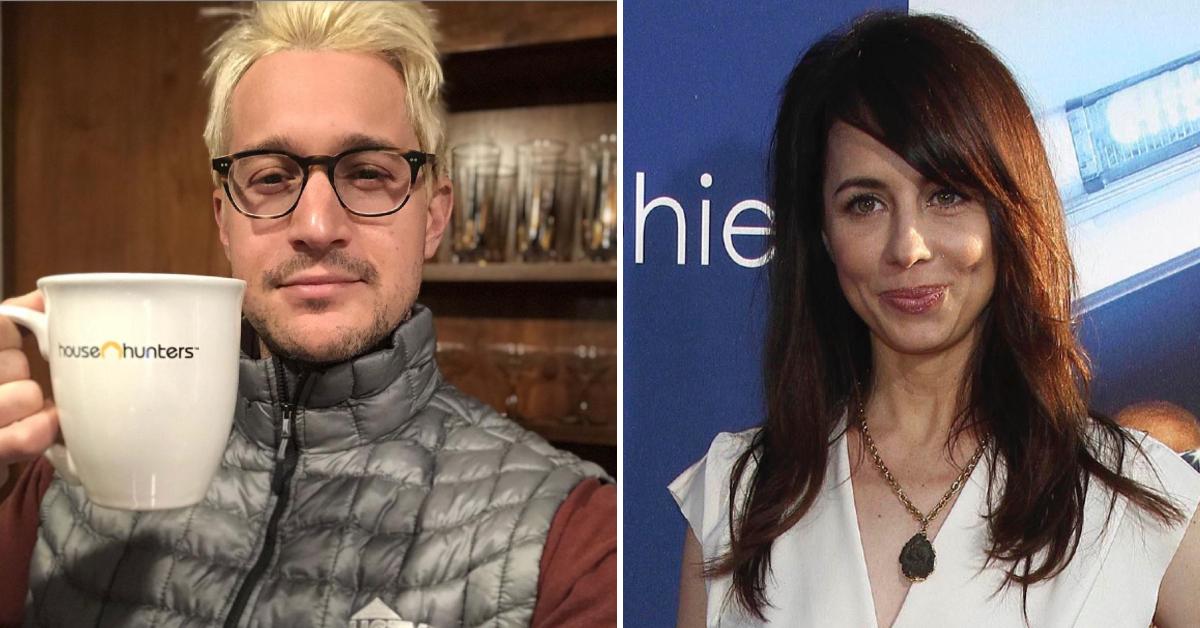 Dynamic duo Natasha Leggero and Dan Levy brought some humor to a challenging 2020 by judging properties — and prospective homebuyers — on HGTV's House Hunters: Comedians on Couches. Now, they're back for the new (and unfiltered) version on Discovery+.
OK! chats with the TV personalities.
Article continues below advertisement
OK!: What inspired the two of you to create the hilarious House Hunters: Comedians on Couches?
DL: I've always been obsessed with real estate. Natasha and I have been sending each other Zillow and Redfin links for years. About two years ago, I hosted a show where we Zillow'd homes and critiqued them.
Some would say it was the best night of their lives. HGTV found out and said, "That's funny, but we don't do much comedy on our network." Then the pandemic hit and they were like, "Hey, um, we need TV shows. You know that time you guys Zillow'd homes on stage? Can you do that with House Hunters?"
Article continues below advertisement
What are the challenges or perks of shooting this series from home via Zoom?
DL: I am terrible at tech. During season 1, I somehow never turned on the cameras for three of the episodes, so that's definitely a challenge. The perks are that it's super fun and very organic to sit there and just watch television with your very funny friends.
NL: The craft services at my house were pretty bad; just a Go-Gurt and some Teddy Grahams. Sometimes you can hear a baby crying in the background, but other than that, shooting from home was a breeze.
You've got an impressive lineup of comedians joining you this season. Who brought the most laughs?
DL: Every single comic was ridiculously funny, but I think Natasha and I were both happily surprised that Seth Rogen has seen every episode of House Hunters. He was ready to go, knew the episodes and had incredible takes.
NL: I would love to list all of my friends in the order of how funny they are, but I feel like they wouldn't appreciate that?
SETH ROGEN'S $2M FORMER HOLLYWOOD BUNGALOW BOASTS BREATHTAKING VIEWS — SEE PHOTOS
What other reality shows would you love to give commentary on?
DL: Well, first we have to watch every episode of House Hunters, then House Hunters International and then, of course, 90 Day Fiancé.
NL: Preferably from our couches.
House Hunters: Comedians on Couches Unfiltered is available for streaming now on Discovery+.