EXCLUSIVE
Kevin and Danielle Jonas Reveal Their Date Night Routine While the Singer Is on the Road: 'We Work Together'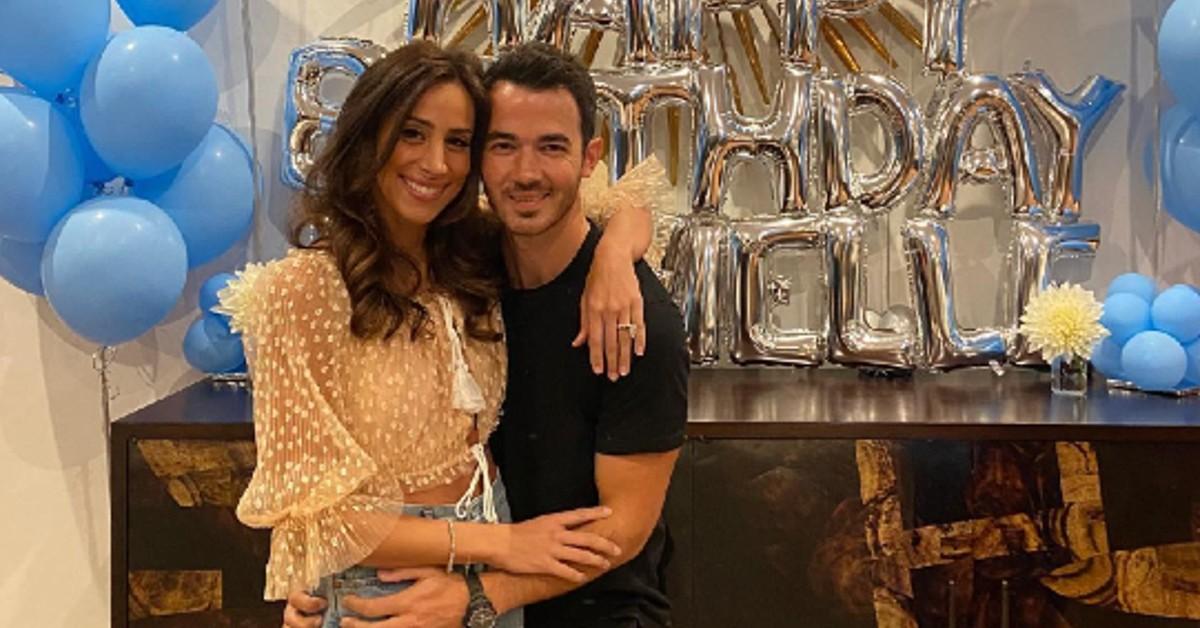 It's safe to say Kevin and Danielle Jonas are busier than ever, which is why it's important for them to fit in a date night every so often.
"I have a rule and we try to follow it. It doesn't always work out, but we try! Every two weeks we go on a date and once every two months, we go away for a weekend. Then, once every two years, we go away for a week. The latter hasn't worked out for us," the boy band member, 35, and Danielle, 36, exclusively tell OK! while raising awareness about the latter's eczema journey in partnership with Sanofi and Regeneron to educate people on how Dupixent is a treatment option.
Article continues below advertisement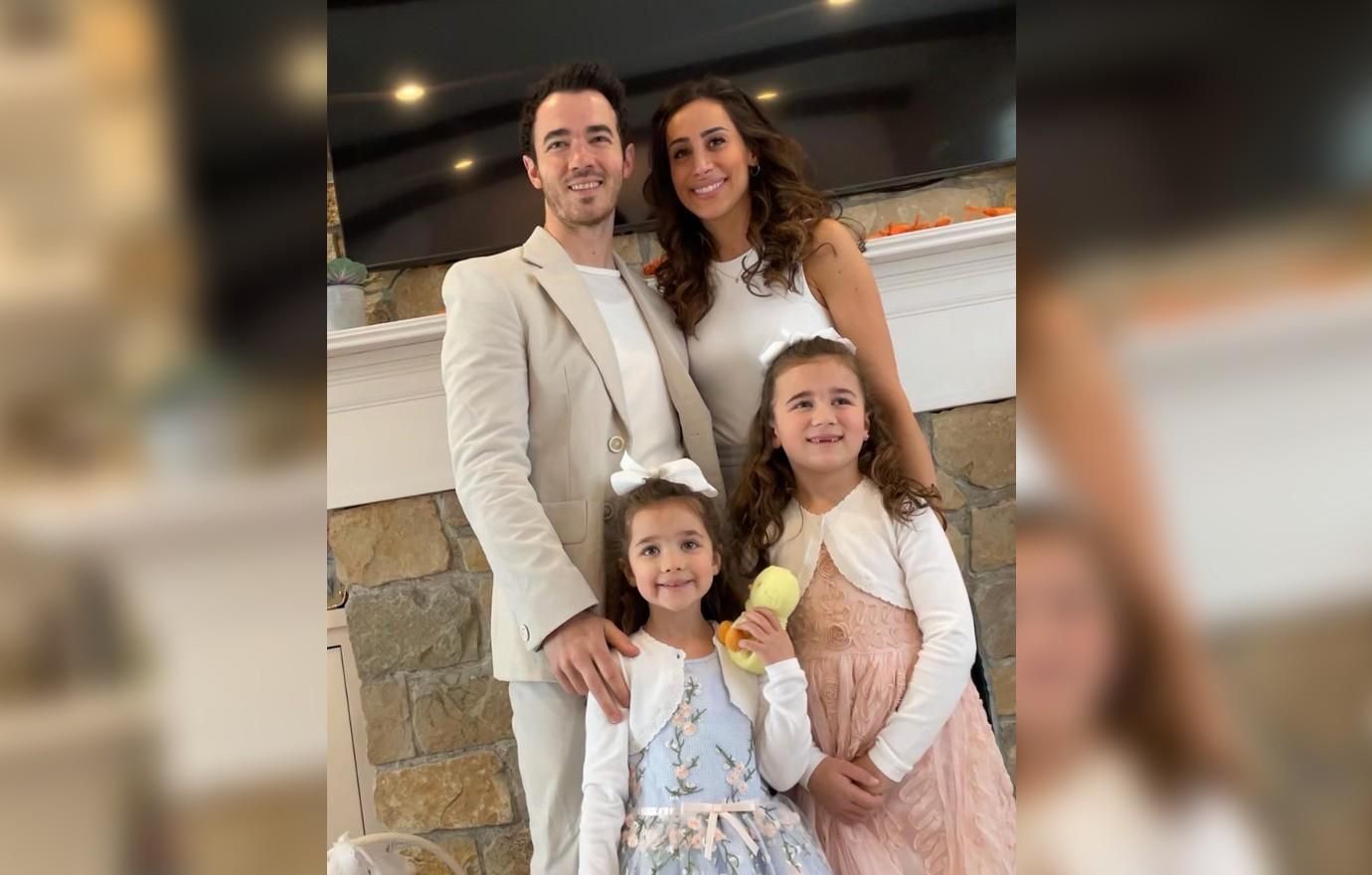 Despite being married for 14 years, the pair, who share daughters Alena Rose, 9, and Valentina Angelina, 6, still "talk a lot."
"I travel a significant amount, and these two guys [Joe Jonas and Nick Jonas] keep me busy," he quips. "But it's really fun. Our life is a really good time. We take it day by day and we work together to figure out things. We don't do everything. Sometimes life in New Jersey is a little more quiet, and we like it that way."
Article continues below advertisement
"We still get to go into New York City, but we love New Jersey. It was home for both of us," he adds.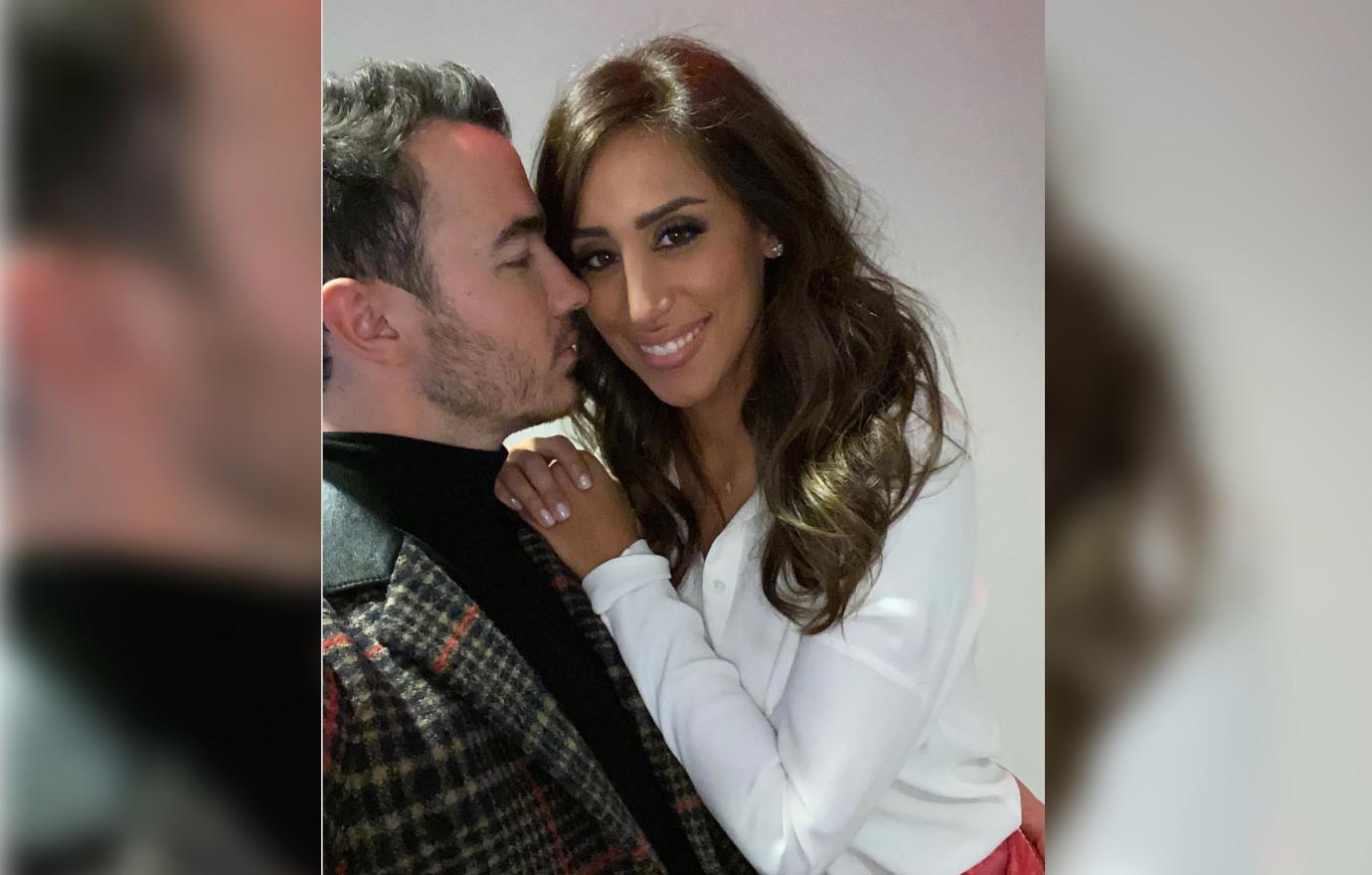 Article continues below advertisement
When the singer is on the road, Danielle says she and the girls become this unit. "We help each other out. They're getting older and they're kind of like my little best friends. We keep a routine while Kevin is gone," the jewelry designer says.
Additionally, the duo released their second book, There's a Beach in My Bedroom, and though it can be hard to collaborate with your partner, they soak it all in. "We have fun working together. We have kids, and they were excited about the book. We really do love working together, it was fun," Kevin gushes.
"Even before we had kids, I said, 'Maybe we should wait until we have children to write one,' and we did. We waited. The books are great," he adds.
Article continues below advertisement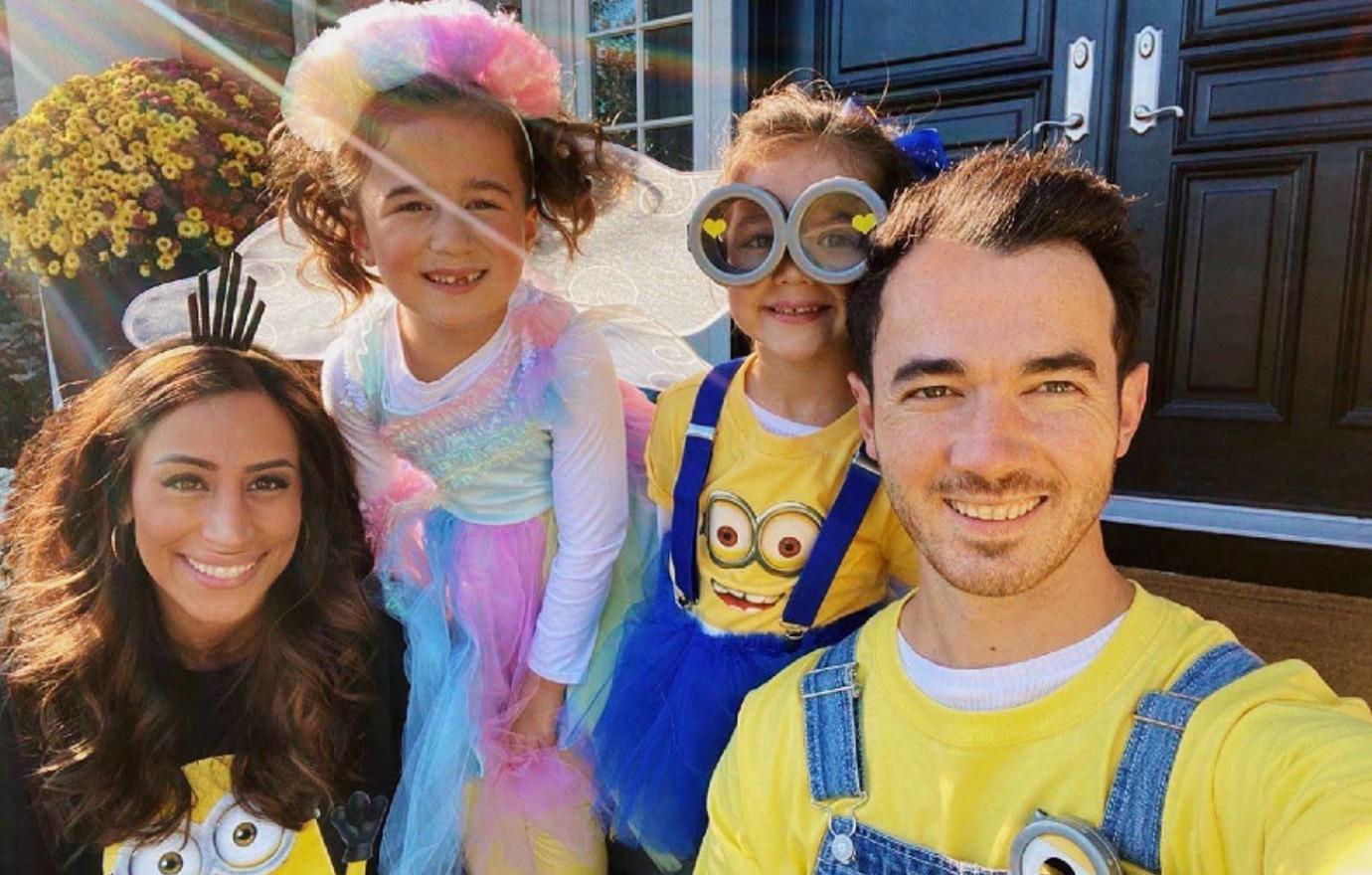 In the meantime, Danielle is aiming to raise awareness about eczema in partnership with Sanofi and Regeneron to share more on realities and challenges people with moderate-to-severe eczema face and educate on Dupixent as a treatment option.
"I'm here on behalf of Sanofi and Regeneron, and I am working with Dupixent. I had an underlying condition, which brought forward my moderate eczema. I was talking to my doctor, and we tried a couple of things and it didn't work. They said, 'Why don't you try Dupixent?' I gave it a try. I don't know whether it was weeks or months, but I came downstairs and I said, 'Kevin, I just took a shower and it was comfortable.' When I would brush my scalp, my eczema came out on my scalp. Mine was itchy and red. It helped my symptoms a lot more," she shares.
Article continues below advertisement
"I want to tell my stories and do things I believe in. I love my jewelry, I love writing the children's books and I love being a mom. I was so happy when I found something that worked for me and then being able to tell people, 'Hey, talk to your doctor about this and see if it can work for you.' There's this website — ShowUpAD.com — and there are more stories on there. There's different variations of eczema, and I am hoping this helps other people," the entrepreneur adds.
Additionally, Kevin supported Danielle the whole entire time. "I would listen to her. I tried to put myself in her shoes and I was able to take her to doctor's appointments and be a second pair of ears. Working with your eczema specialist was incredible and being able to discover what the issues were," he says. "It's helped so much, and it's made her feel like her old self. I was like, 'Of course I will sit here and support you.'"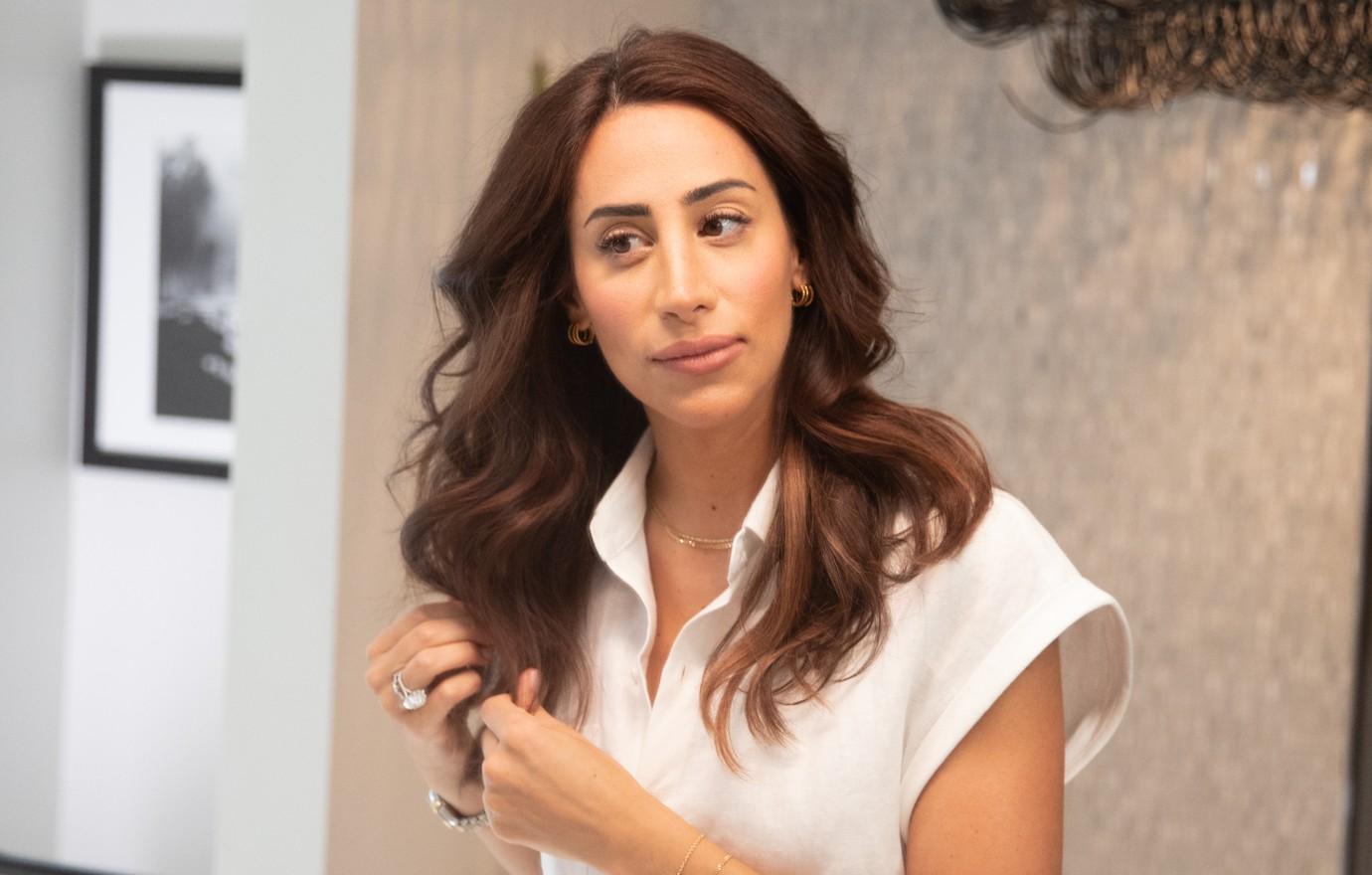 Article continues below advertisement
Never miss a story — sign up for the OK! newsletter to stay up-to-date on the best of what OK! has to offer. It's gossip too good to wait for!
Dr. Annabelle Garcia, a San Antonio board-certified dermatologist, adds: "There are various treatment options for people living with eczema to help manage symptoms like intense, persistent itching and dry, irritating rashes. Options range from over the counter and prescription topical therapies to systemic therapies, including biologic medicines like Dupixent, or dupilumab. Dupixent works by targeting an underlying source of inflammation that can be a root cause of eczema."