NEWS
Danny Masterson Claims Leah Remini Meddled With Rape Case, Seeks Delay In Trial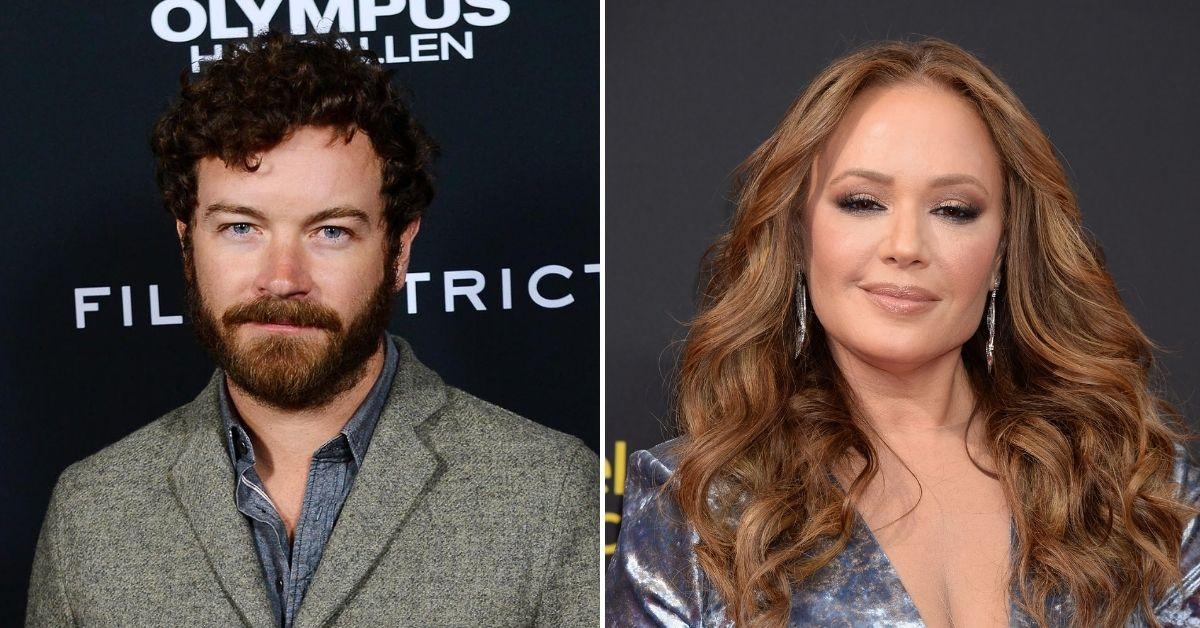 That '70s Show alum Danny Masterson is reportedly asking for more time to prepare a defense in his upcoming rape court case and claimed that Leah Remini's anti-Scientology campaign is having an impact.
Article continues below advertisement
Masterson claimed that Remini has been influencing the prosecution and LAPD detectives against him after he called her out for "religious bigotry" in 2016, according to court documents filed in Los Angeles this week and obtained by TMZ.
Masterson reportedly alleged that Remini urged three women, all going by Jane Doe, to give statements to LAPD. According to the docs, Masterson said that Jane Doe 1 made baseless allegations against him 12 years earlier, and the other two women — who he said he was romantically involved with years ago — did not come out with allegations until after he and Remini butted heads.
Article continues below advertisement
He also claimed that Remini sat in on prosecutors' interviews with the women and coached them, according to the documents.
Article continues below advertisement
The 45-year-old was arrested on these charges in June 2020. He's accused of three separate incidents: raping a 23-year-old woman sometime in 2001; a 28-year-old woman in April 2003; and a 23-year-old woman between October and December 2003. If convicted, he faces up to 45 years behind bars.
MORE ON:
Church of Scientology
Article continues below advertisement
In June, Remini tweeted, "Finally, victims are being heard when it comes to Scientology! Praise the lord! This is just the beginning Scientology, your days of getting away with it is coming to an end! #justice #scientologytheaftermath."
Article continues below advertisement
Article continues below advertisement
In March, a L.A. judge ruled that Masterson will appear in court again in May. The preliminary hearing will take place on May 18.
The criminal cases are from lawsuits against both Masterson and the Church of Scientology that alleged both parties covered up the alleged assaults and "systematically stalk[ed]" and harassed them, Daily News reported.