NEWS
Former WWE Star Dave Bautista Offers $20,000 Reward To Capture 'MAGATs' Who Defaced Manatee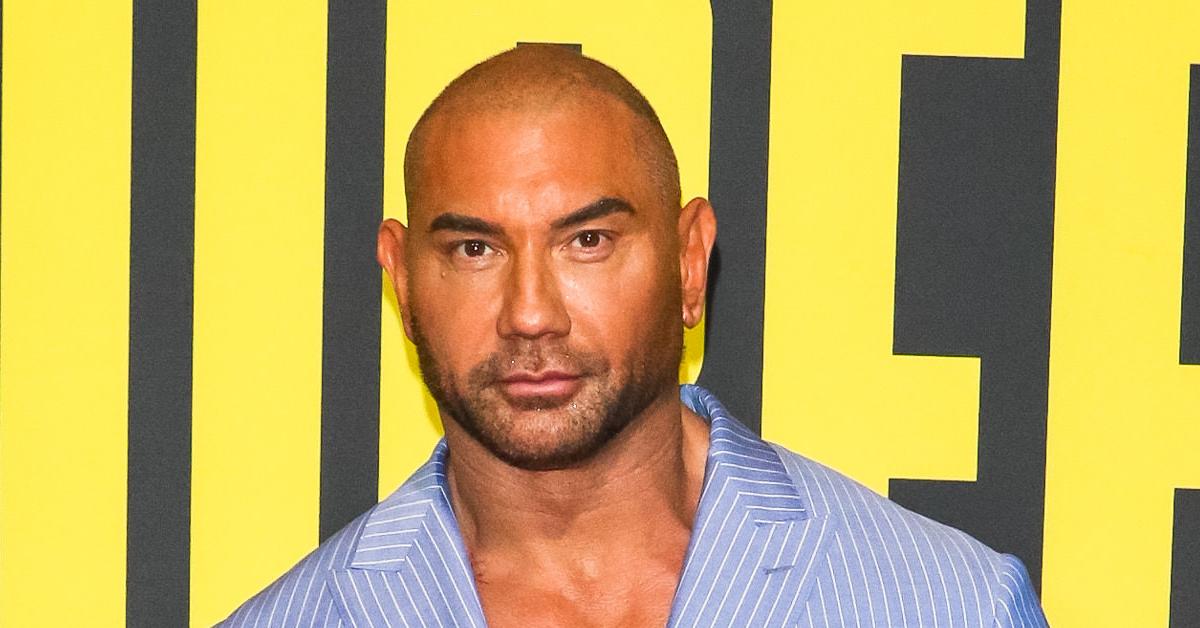 Former WWE star Dave Bautista says he's offering a $20,000 reward for information that leads to the arrest of the people responsible for scraping the word "TRUMP" on the back of a Florida manatee.
The Guardians of the Galaxy star took to his Twitter account earlier this week and told his millions of followers that whoever could lead federal authorities to those responsible for the crime would be rewarded with $20,000 - on top of a "bonus."
Article continues below advertisement
"If there's not already a reward for the arrest and conviction of the low life scummy MAGATs that did this I'll throw in $20,000," he declared. "And I promise there will be bonuses to that reward!"
A commenter then suggested that if the person is found, they should be "punched in the face," to which Bautista said, "All I'm saying is that there are a lot of Floridians that don't appreciate people f***** with our manatees."
D.C. RIOTS EXPLODE AS PROTESTORS STORM THE CAPITOL BUILDING: WHO'S SAFE & WHO'S NOT
Article continues below advertisement
On Monday, January 11, Florida police said they had launched an investigation after a video of a defaced manatee with the word "TRUMP" on its back went viral on social media the day prior.
It's believed that the creature didn't suffer any serious injuries, yet police still offered a $5,000 reward to anyone that could help lead them to the culprit — and with Bautista's additional sum of $20,000, the total has increased to a staggering $25,000.
NYC STREET PERFORMER 'THE NAKED COWBOY' SHOWS HIS SUPPORT FOR TRUMP AT WASHINGTON D.C. RALLY: PHOTOS
The 51-year-old, who is also a Florida resident, was heavily praised for the kind gesture, with thousands of his fans heaping praise on him for showing his support and getting involved.
Meanwhile, the Florida Fish and Wildlife Conversation Commission was quick to issue a statement regarding the matter.
MORE ON:
Presient Donald Trump
Article continues below advertisement
Aurelia Skipwith — director of the U.S. Fish and Wildlife Service — said, "West Indian manatees are essential members of the ecosystems in which they inhabit and are protected under the Endangered Species Act and the Marine Mammal Protection Act.
"The U.S. Fish and Wildlife Service is aware of this incident and is working closely with the Florida Fish and Wildlife Conservation Commission."

Article continues below advertisement
In an interview with Entertainment Weekly back in December, Bautista opened up about his forthcoming project, revealing, "I saw a script early on when we were all on schedule and James Gunn was attached before everything went nutso.
"I believe because [Marvel's] whole calendar has changed [due to the pandemic shutdown and Guardians' production delays], that storylines have changed, and they won't intersect like originally planned.

"Obviously, we lost Chadwick [Boseman], so I don't know where that leaves Black Panther. I haven't seen a new script, is the short answer."