NEWS
Was Jamiroquai's Jay Kay At The U.S. Capitol Riot In Washington? See The Photos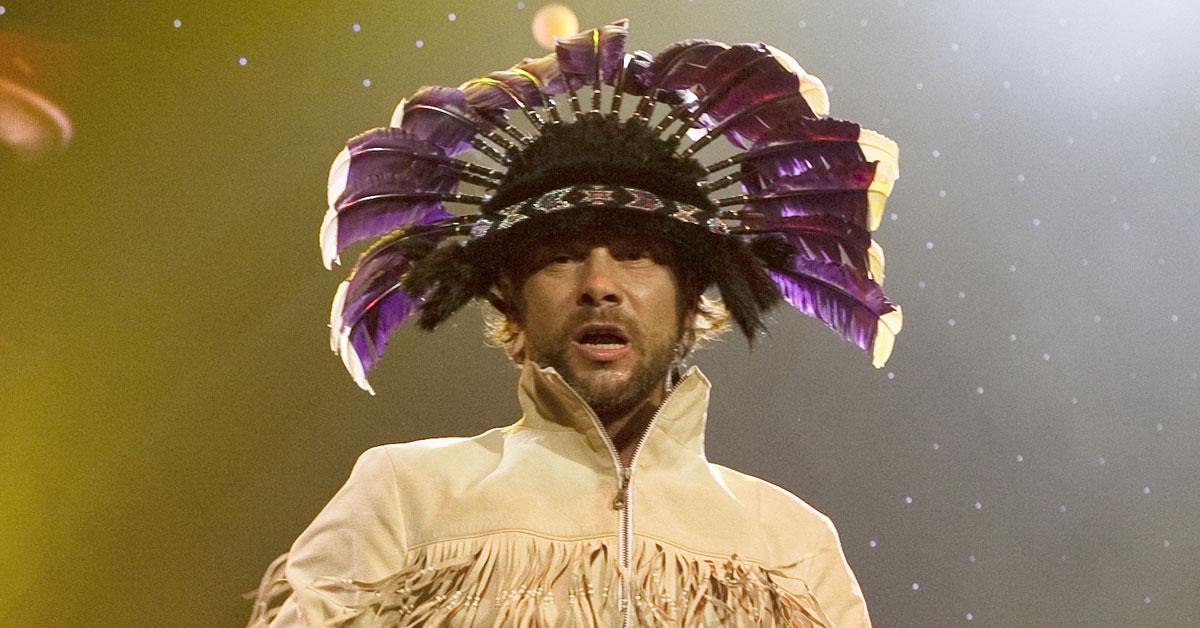 As more video footage and photos of the Capitol riots continue to flood the internet, social media users couldn't help but notice that one over-the-top Trump supporter — who sported a fur headdress with horns and face paint — resembled none other than Jamiroquai's Jay Kay.
The comparisons spurred the English singer to take to Twitter to clear up the confusion. "Good Morning Washington, loving the headgear, but not sure that's my crowd. Stay safe everyone," he wrote alongside a video message.
Article continues below advertisement
"Good morning world," Kay, 51, greeted his fans again in his minute-long clip while chuckling. "Now, some of you may be thinking you saw me in Washington last night, but I'm afraid I wasn't with all those freaks."
Article continues below advertisement
In the rest of the video, the star gave fans an update on his life in lockdown in the U.K. and wished everyone a safe and happy 2021.
Kay is just one of many addressing the chaos that occurred at the U.S. Capitol on Wednesday, January 6, when a hoard of Trump supporters stormed the building in Washington, D.C., to protest the election results.
Article continues below advertisement
"Laura and I are watching the scenes of mayhem unfolding at the seat of our Nation's government in disbelief and dismay. It is a sickening and heartbreaking sight. This is how election results are disputed in a banana republic — not our democratic republic," former President George W. Bush stated.
CELEBS REACT TO JOE BIDEN & KAMALA HARRIS' WIN: OBAMA, CHRISSY TEIGEN & MORE
"I am appalled by the reckless behavior of some political leaders since the election and by the lack of respect shown today for our institutions, our traditions, and our law enforcement."
President elect Joe Biden also chimed in. "Let me be very clear: the scenes of chaos at the Capitol do not represent who we are. What we are seeing is a small number of extremists dedicated to lawlessness," he expressed. "This is not dissent, it's disorder. It borders on sedition, and it must end. Now."
As OK! previously reported, at least four people wound up dead and 30 arrests were made by the end of the day.