Former President Donald Trump Spends 75th Birthday At Golf Club In New Jersey — Family Pay Tribute
Former President Donald Trump marked his 75th trip around the sun on Monday, June 14, at his golf club in Bedminister, New Jersey.
Article continues below advertisement
Trump celebrated the milestone birthday — his first since leaving office — by reportedly spending the day with son Donald Trump Jr., his girlfriend Kimberly Guilfoyle and footballer Herschel Walker, among others. According to a source, the Celebrity Apprentice alum was expected to play some rounds of golf, while "the family will celebrate Donald's birthday together as they usually do."
Trump's eldest, Donald Jr., posted a birthday tribute of a "Happy Birthday" singalong on Instagram. "It's always nice when family and great friends as well as a few members of Congress sing you happy birthday🤣. As much as 45 doesn't love birthdays it was great to be there," the 43-year-old captioned the post.
Article continues below advertisement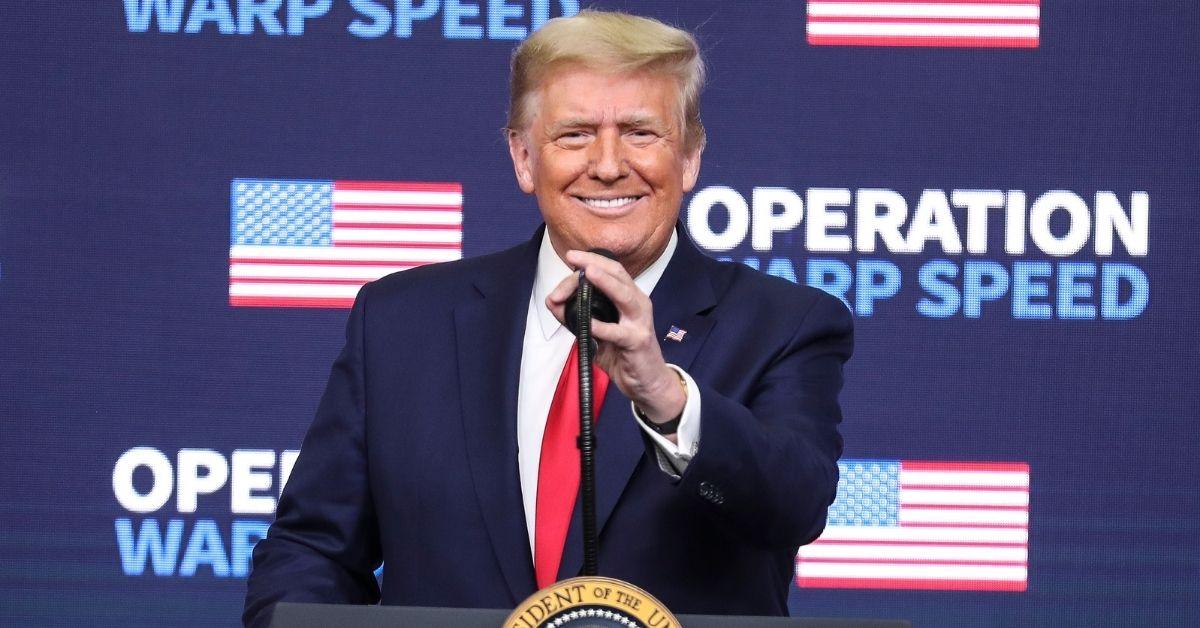 Article continues below advertisement
Eric Trump posted a photo of himself in the Oval Office with his father. "Happy Birthday Dad… we love you very much and are incredibly proud of you! #MAGA 🇺🇸🇺🇸🇺🇸," Eric, 37, wrote.
Article continues below advertisement
Eric's wife, Lara, also shared a family photo to mark the occasion. "Happy birthday, Grandpa!!!! We love you! ♥️🎉🇺🇸," she captioned the pic.
Article continues below advertisement
Article continues below advertisement
"Donald hates his birthdays," Trump's ex-wife Ivana Trump told PEOPLE. "So I did speak to him and wished him happy birthday and told him, 'Don't worry about your age. Age is just a number, and his and mine [are] unlisted.'"
Meanwhile, his current spouse Melania Trump and their teenage son Barron relocated to Florida after his presidential term came to an end — but have reportedly been spending much of the summer between New Jersey and New York. A source close to the former First Lady says that despite her bouncing around from the tri-state area of New York to Florida, "Everything in life that Melania likes is in Palm Beach."
Article continues below advertisement
"Even though Melania is usually near her husband in some capacity, she keeps her own schedule and leads her own life," the source noted, before adding that while her husband may be irritating, she "has a good life and knows it."
Article continues below advertisement
Meanwhile, the Trump Organization has been under investigation by Manhattan prosecutors about whether or not the organization misled lenders and insurance companies about the value of properties and if they paid the appropriate tax — which Trump slammed as "purely political" and "the continuation of the greatest witch hunt in American history."
He has also been teasing another run for President in 2024. "I don't think he has any intention of running for president again but he wants and needs attention," a source explained. "Being seen with his Republican colleagues and hosting rallies keeps his name out there. It makes him feel good, and it also helps with whatever else he plans to do in the coming months."