Melania Trump Celebrates First Birthday Since Being Booted From The White House, Reportedly Pleads For Donations To 'Defend The Trump Legacy'
After being booted from the White House following Donald Trump's loss to President Joe Biden in the 2020 election, former FLOTUS Melania Trump celebrated her 51st birthday Monday, April 26, in Palm Beach, Fla.
Article continues below advertisement
Melania thanked "everyone for the wonderful birthday wishes" in a tweet on Tuesday morning, without going into much detail of her celebration. Her husband, Donald, did not publicly mark her special occasion, as he has been banned from nearly all forms of social media following the deadly riots that rocked D.C. on January 6.
Article continues below advertisement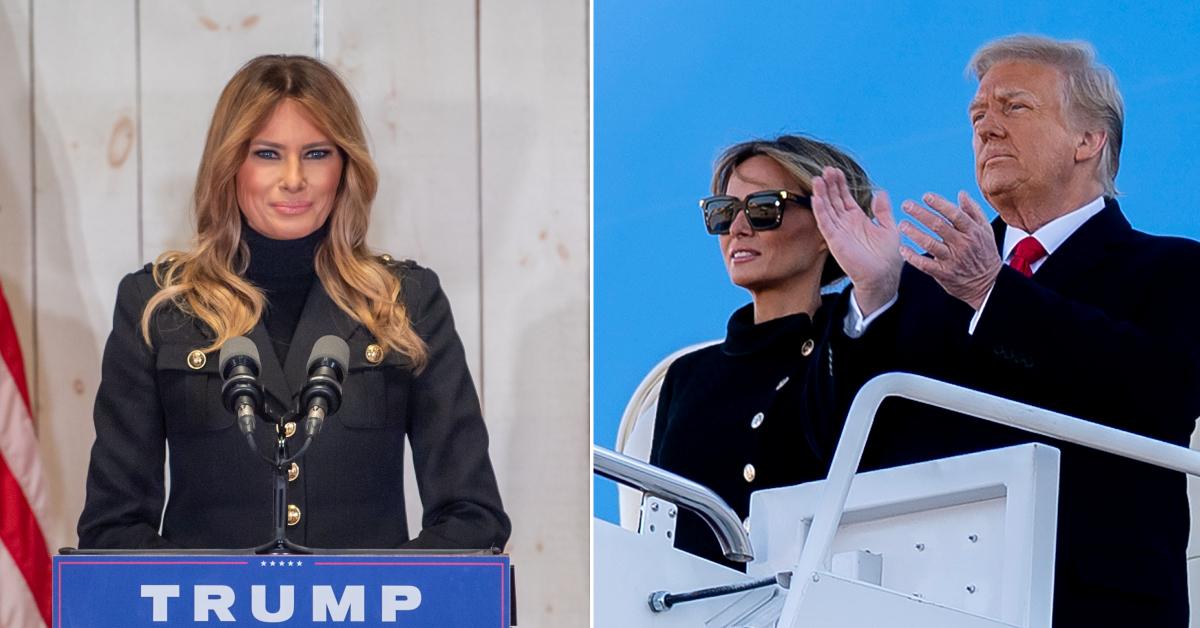 In true Trump fashion, The Times in London is reporting that several texts and emails went out styled as a "birthday card" for Melania, but it ultimately was a disguise to raise money for the Republican Party. After fans were encouraged to sign the e-card they were directed to a donation page to "defend the Trump legacy."
Article continues below advertisement
"We know how much the First Lady means to YOU so we're going to give you ONE MORE chance to sign her card, but you must ACT FAST!!" the donation plea read according to the outlet.
The donation request comes shortly after OK! reported that the former president is "seriously" considering another run as commander-in-chief in 2024.
Article continues below advertisement
In a sit-down chat with Fox News stalwart Sean Hannity, Donald declared, "So I say this, I am looking at it very seriously, beyond seriously," Donald vaguely told Hannity, without fully committing to the idea. "From a legal standpoint, I don't want to really talk about it yet, it's a little too soon."
Article continues below advertisement
Donald also added that the Republican Party needs to adopt the "Make America Great Again" agenda in order to "win" any future elections. He also claimed that, during his time as president, he "expanded" the Republican voting base, meaning he thinks he has the amount of voters the party would need to mount a successful comeback in 2024.
Melania's birthday celebration comes at a busy time for the former first couple. As Donald prepares for another possible run, OK! learned that the former Celebrity Apprentice host is ditching Florida for the summer and relocating to New Jersey.
Article continues below advertisement
The Trumps fled to his Mar-a-Lago resort in Palm Beach on President Biden's inauguration day, while former first daughter Ivanka Trump and her husband, Jared Kushner, followed suit and settled in Indian Creek Island, which is also known as Billionaire Bunker.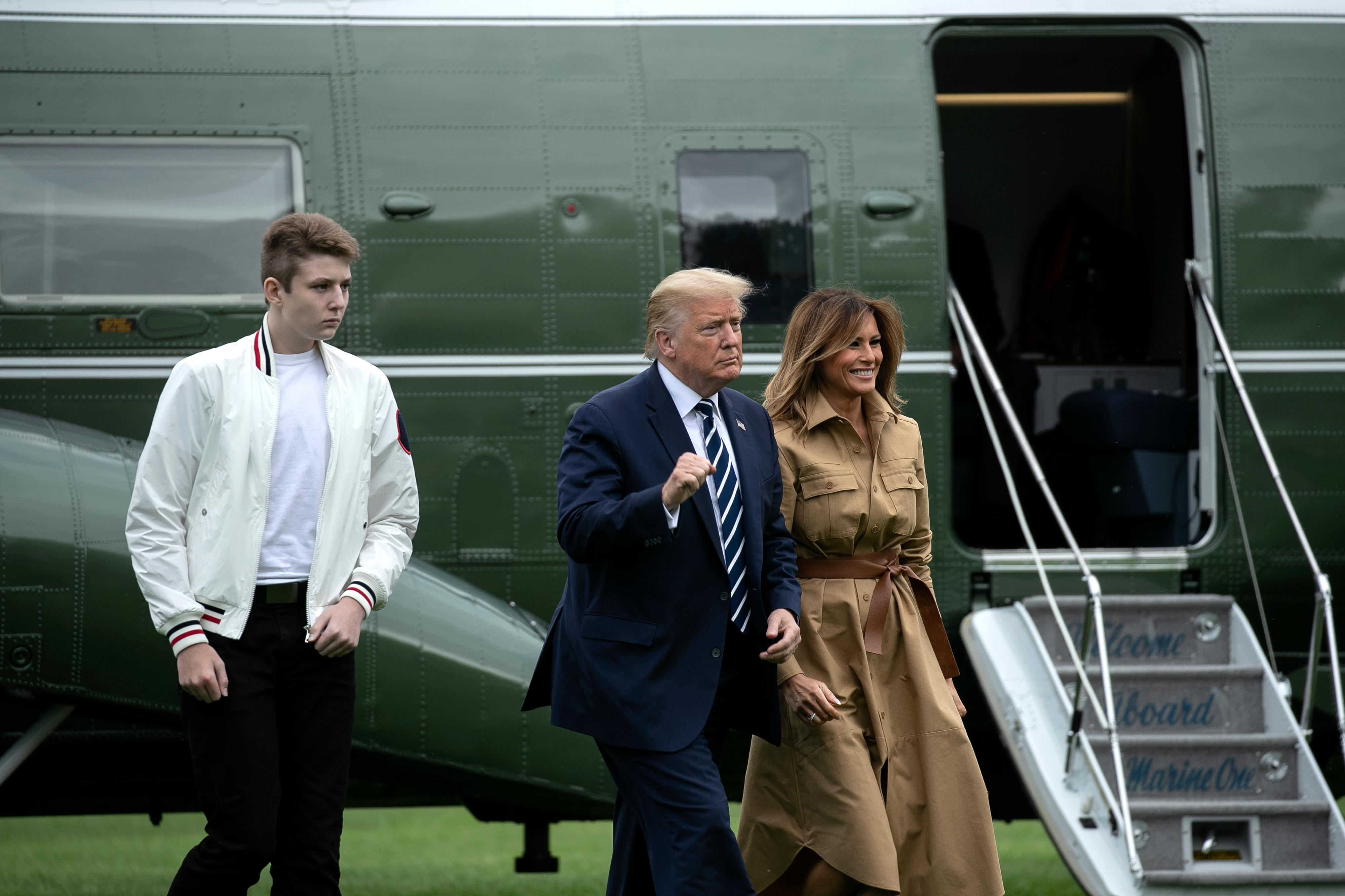 Article continues below advertisement
However, the former president will reportedly escape the muggy Florida summer for his cooler property in Bedminster, N.J., "to start doing more fundraising," amid his quest for another possible White House run, a source dished.
It is unclear if Melania or their son Barron will accompany Donald during his summer stay in the Garden State — which is not surprising with many reports alluding to a frosty relationship between the political power couple.