Donald Trump Furious Over 'Defamatory' Statements In Controversial Post-Presidency Books, 'Anxious' What Quotes Will Resurface, Spills Advisors
Former president Donald Trump is reportedly furious over statements made in senior White House reporter Michael Bender's book Frankly, We Did Win This Election: The Inside Story of How Trump Lost and is concerned about what else will surface as more books are released.
Article continues below advertisement
Bender's work documents the highly controversial final days of the Trump presidency and his insistence that the election was a fraud, then proceeds to take a deep dive into exactly what led to the inflammatory leader losing his shot at a second term.
Though the author says many things that no doubt frustrate the former president, Trump is especially upset about a specific excerpt from the text that claims that 45 once said that Adolf Hitler, a horrific dictator and the leader of the Nazi party, "did a lot of good things."
Article continues below advertisement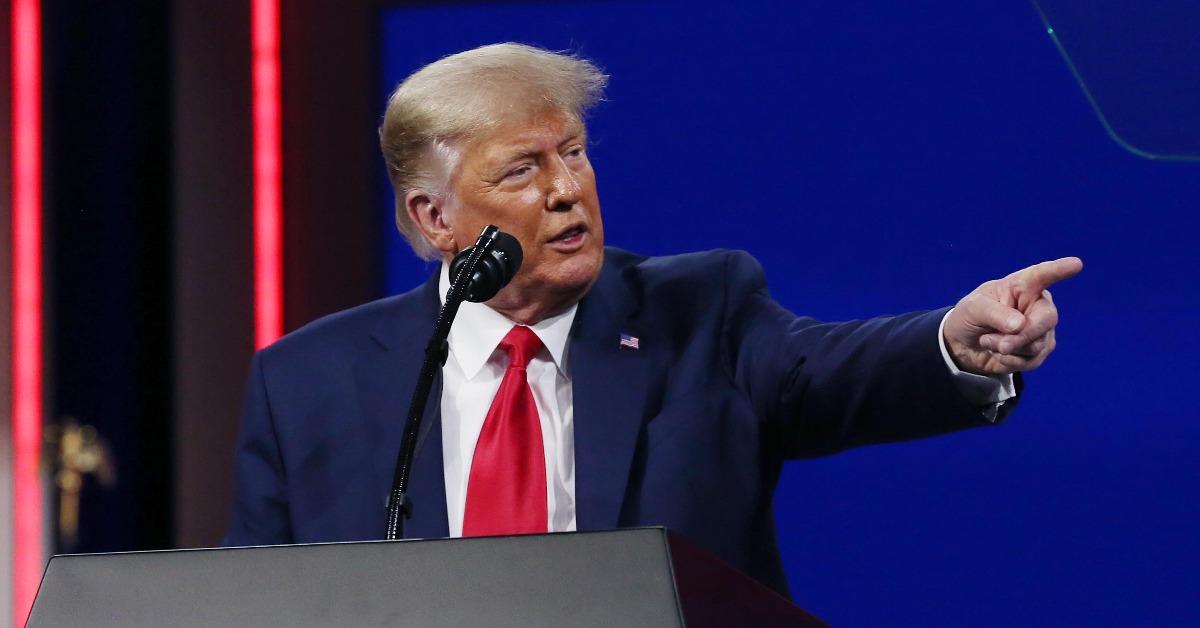 Article continues below advertisement
Politico reported that Trump had been incredibly anxious about this quote resurfacing "for weeks." While he vehemently denies it being true, he openly admits that it is very possible that [former White House chief of staff] John Kelly lied to writer Bender about the shocking quote.
"That doesn't mean John Kelly didn't tell Mike Bender that," Trump said, according to an advisor, going on to make the statement even more broad by adding, "That doesn't mean other people didn't say it."
Article continues below advertisement
But it's not just Bender's book. Trump and his advisors await the release of other tell-all's that are sure to come in the future from those closest to them, including Kellyanne Conway and Jared Kushner.
Article continues below advertisement
A Trump advisor discussed the stress and anxiety that comes with this waiting game to see which quotes will resurface, who will tell the truth, and who will try to clean up their public image.
"I think it's fraught right now as to who is telling the truth," said the adviser. "They're all trying to go back in time and curate their own images."
Article continues below advertisement
Another administration official mentioned the chances for a major bombshell to be dropped in future books. "I know that there are still a lot of major excerpts that will come out in the future [...] The most interesting thing to me is how much the big scoops actually hold until publication."
Despite his apparent fuming over Bender's book and others that will come in the future, one advisor admitted that he believes Trump enjoys being the center of attention, even if it is negative: "He thinks that, 'Oh, they're talking about me, me, me.'"
The former president, on the other hand, has stated that talking to authors and giving quotes is a "total waste of time."