Melania Trump Didn't Want Election Night Party At White House As COVID-19 Pandemic Raged On, Knew Donald Trump Would 'Do It Anyway': Author
While former president Donald Trump was preparing to celebrate what he thought was his expected win in the 2020 U.S. presidential election, wife Melania Trump was working to make sure the election night party wasn't held at the White House amid the novel COVID-19 pandemic, according to author Michael C. Bender. Unfortunately, Melania didn't get her way in the end.
Article continues below advertisement
Nine days before the November Election Day, the chief of staff tried out his luck once more, allegedly telling Melania that the White House was the best option at that time. He explained, according to the book, that their original location, Trump International Hotel, was no longer ideal since it was restricted by local regulations amid the pandemic.
Article continues below advertisement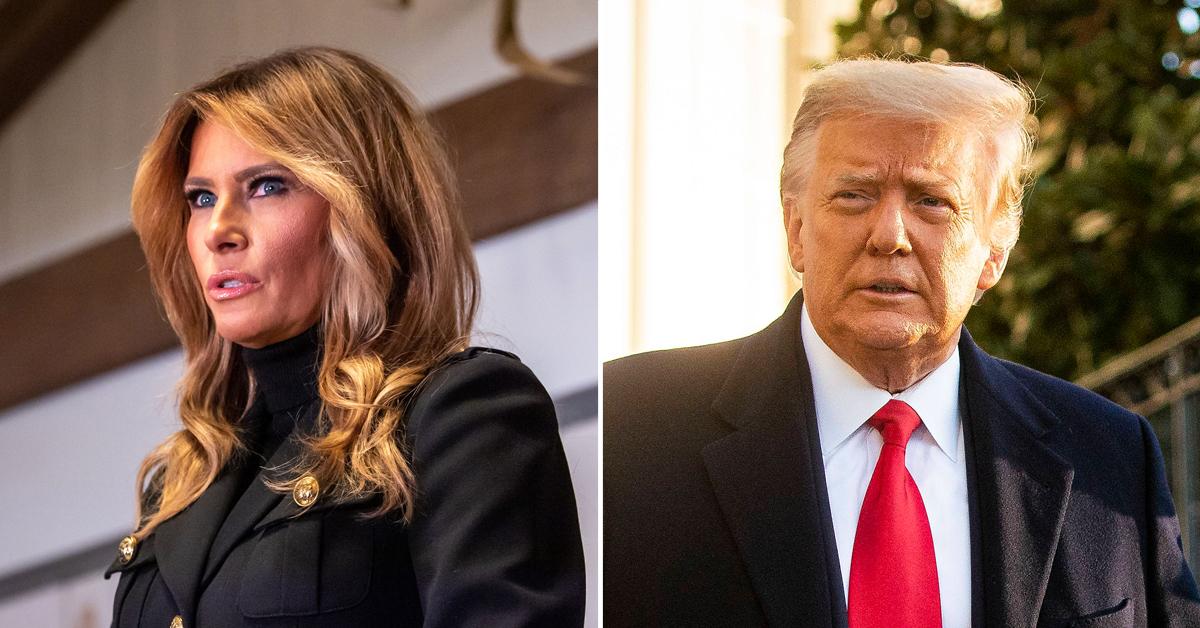 Despite Meadows' attempt, Melania — who preferred to have no parties at the White House during the pandemic — reportedly shut him down again, explaining: "I'm not comfortable with it."
Article continues below advertisement
Article continues below advertisement
Four days before the election, Donald called Melania from Air Force One to discuss the situation, according to Bender, per PEOPLE. "This is your night — do what you're going to do," Melania told her husband, claimed the book. "You're going to do it anyway."
It seems the former first lady and president didn't see eye-to-eye when it came to the pandemic, as Donald previously hosted a packed indoor gathering for future Supreme Court justice Amy Coney Barrett that was later described by Dr. Anthony Fauci as a "superspreader event."
Article continues below advertisement
The 75-year-old had been widely criticized during his time as president for the way he handled the pandemic due to his nonchalant approach when it came to preventative measures.
Article continues below advertisement
Donald, Melania and their 15-year-old son, Barron, all contracted COVID-19 last fall.
While Melania apparently didn't get what she wanted when it came to election night — as the party took place at the White House — her husband also took home a loss after the race was called for Joe Biden. However, Donald wasn't willing to give up his seat that easily.
The twice-impeached president insisted that the election was stolen from him and that there was voter fraud, claims that have repeatedly been refuted by a variety of judges, state election officials and part of his own administration's Homeland Security Department.