'Hard Act To Follow': Mike Pence Jealous Of Attention Donald Trump Jr. Was Getting On Campaign Trail, New Book Claims
Before the fated election that delivered a blow to then-president Donald Trump and his running mate Mike Pence, there was reportedly some tension brewing between the former VP and Trump's son, Donald Trump Jr., on the campaign trail.
Article continues below advertisement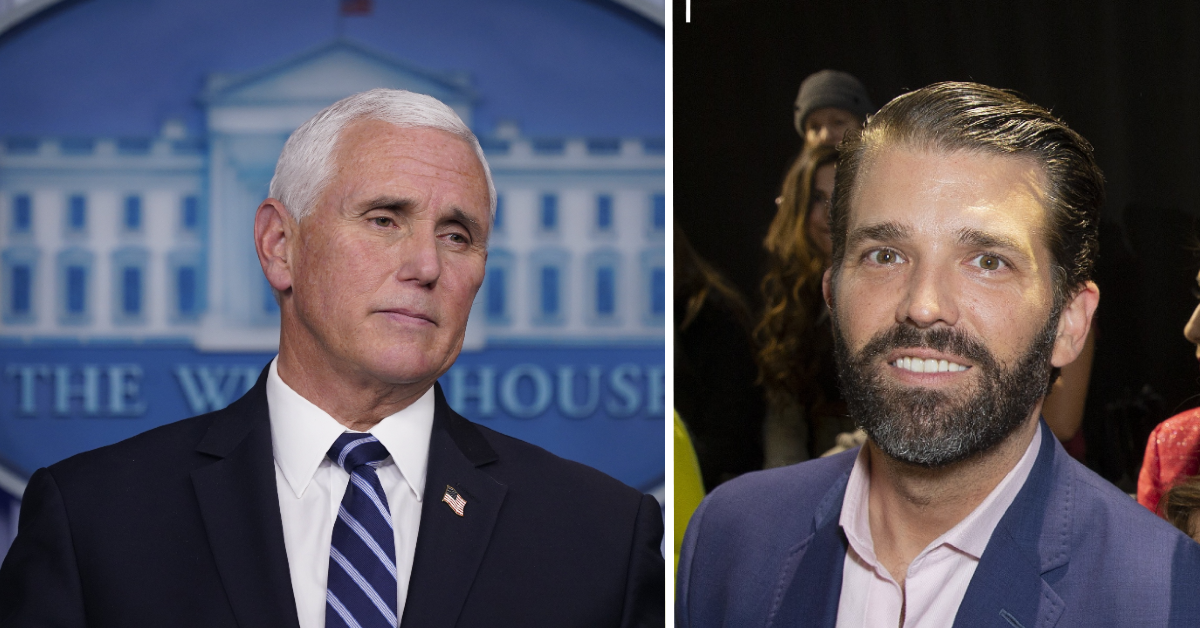 Article continues below advertisement
Both men were slated to speak ahead of President Trump at the campaign stop in February 2020. Donald Jr. was supposed to introduce Pence, but the crowd was so loudly chanting, "Forty-six! Forty-six!," referring to supporters wanting Donald Jr. to become the next president, it brought the event to a halt.
Article continues below advertisement
"One step at a time," Donald Jr. told the adoring crowd, reported Daily Mail. "Let's worry about 2020. That's all we've got to focus on, right? Let's keep winning."
After introducing Pence, the crowd suddenly went silent, according to Bender, with no "forty-six" chants. Pence's communications director noticed the deafening silence and remarked, "That's funny."
Article continues below advertisement
Following his speech to the crowd, Pence "made an awkward joke about the moment" to Donald Jr. and his girlfriend Kimberly Guilfoyle, the book states.
A reportedly embarrassed Pence strategy team made it a rule that the former VP was "never again" to follow Donald Jr. onstage at a rally. "He's just a hard act to follow," Pence's political strategist Marty Obst told the Trump campaign.
Article continues below advertisement
The reported divide between Pence and Trump supporters comes after Pence has increasingly publicly tried to separate himself from his former boss, and fired back at Republicans who falsely claimed he could have overturned Joe Biden's 2020 election win.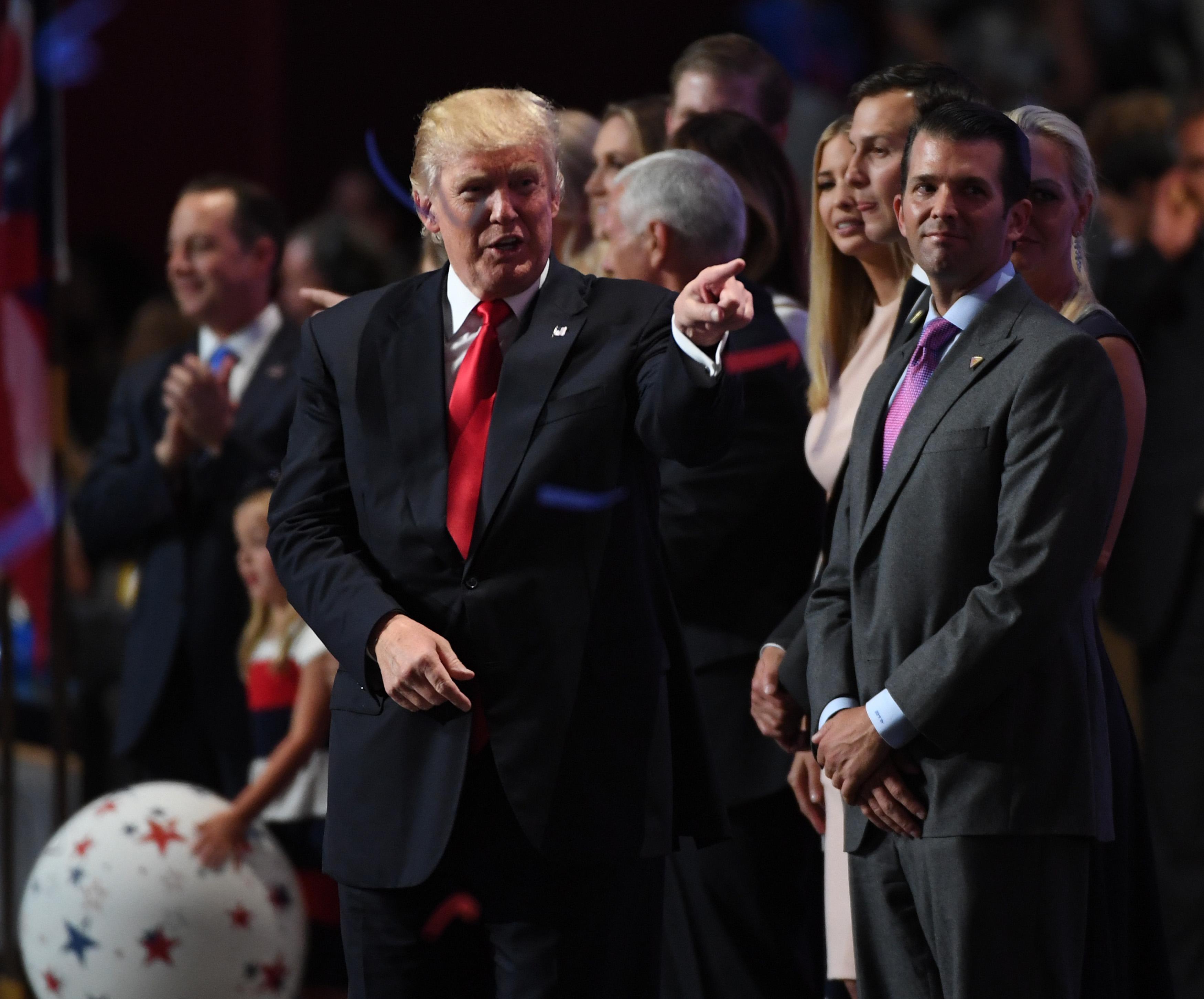 Article continues below advertisement
Speaking during an event at the Ronald Reagan Presidential Library in Simi Valley, Calif., on Thursday, June 24, Pence — who many believe is gearing up for a White House bid of his own in 2024 — asserted that he did his constitutional duty when he led the certification of the election results.
Article continues below advertisement
"Now there are those in our party who believe that in my position as presiding officer over the joint session that I possessed the authority to reject or return electoral votes certified by the states," he told the crowd, OK! reported. "But the Constitution provides the vice president with no such authority before the joint session of Congress."
Pence continued: "The truth is, there is almost no idea more un-American than the notion that any one person could choose the president. The presidency belongs to the American people, and the American people alone."