NEWS
He's Not Finished Yet! Donald Trump Makes Rare Public Appearance Since Leaving Office, Plots GOP House Takeover In 2022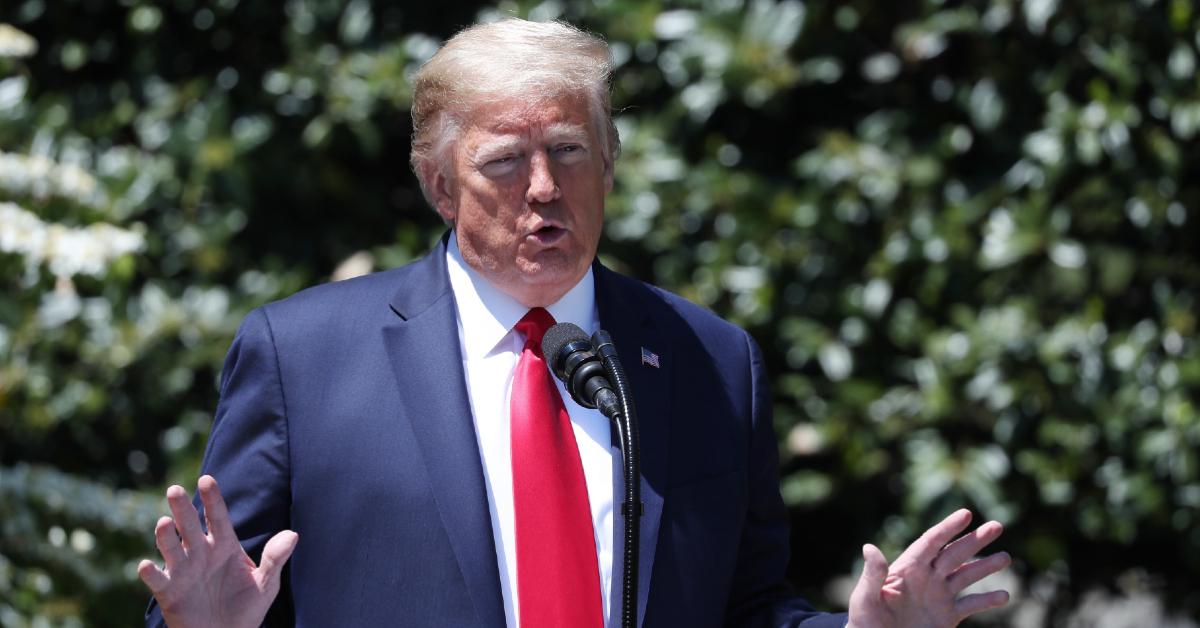 Former President Donald Trump, who has been keeping a low profile since Joe Biden was sworn in as president on January 20, made a rare appearance on January 28 to meet with House GOP Leader Kevin McCarthy at his Mar-a-Lago resort in South Florida.
The two were aiming at discussion surrounding next year's midterm elections, which could allow Republicans to retake the House, in which the Democrats currently hold a slim advantage.
Trump has been largely silent following January 6th's riot on the Capitol building, which resulted in his impeachment as well as being banned from his favorite social media platform, Twitter. McCarthy has said Trump bore responsibility for the attack, which was attributed to his followers who were convinced Biden had won the election by fraudulent means.
Article continues below advertisement
CELEBS REACT TO JOE BIDEN & KAMALA HARRIS' WIN: OBAMA, CHRISSY TEIGEN & MORE
Still, the two posed for smiling photos and appeared relaxed with each other, having had a meeting that Trump's camp termed "very good and cordial."
"President Trump has agreed to work with Leader McCarthy on helping the Republican Party to become a majority in the House," said a statement from Save America PAC, which is aligned with Trump. "They worked very well together in the last election and picked up at least 15 seats when most predicted it would be the opposite. They will do so again, and the work has already started."
McCarthy himself tweeted out a link to his own statement, prefacing it "United and ready to win in '22."
LIVE FROM THE CAPITOL: SEE PHOTOS OF HISTORIC INAUGURATION OF PRESIDENT JOE BIDEN & VICE PRESIDENT KAMALA HARRIS
In it, he touted the advantages of a "united conservative movement" and stated, "Democrats ... have put forward an agenda that divides us — such as impeaching a President who is now a private citizen and destroying blue-collar energy jobs.
"For the sake of our country, the radical Democrat agenda must be stopped."
Republicans apparently aren't ready to cut ties with the beleaguered former president, despite his low approval ratings upon leaving office and his continuing issues. Trump's impeachment trial is set to begin in the Senate the week of February 8.