NEWS
Joe Biden Reveals Donald Trump Left Him A 'Generous' Letter Before He Left Office — But Remains Tight-Lipped On Details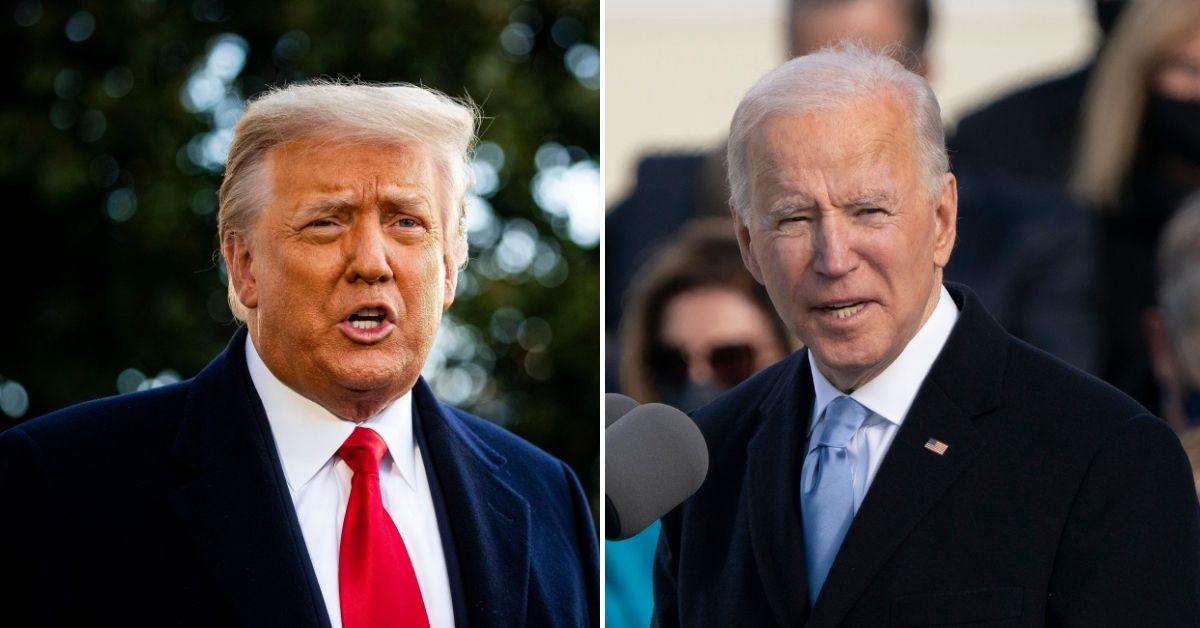 While Donald Trump may have skipped President Joe Biden's inauguration, the outgoing President left Biden a note in the Oval Office Resolute Desk before he left.
Article continues below advertisement
White House Press Secretary Jen Psaki said that Biden would keep the letter private for the time being, but it was a "gracious" gesture. However, that does not necessarily mean that we should expect a phone call between the two anytime soon.
Article continues below advertisement
Trump's spokesman Judd Deere also confirmed that he had left a letter for Biden before he flew to Palm Beach, Fla.
Article continues below advertisement
The tradition of outgoing presidents leaving a note for incoming presidents dates back to President Ronald Reagan's note to George H.W. Bush, which was a drawing of an elephant covered in turkeys with the caption, "Don't let the turkeys get you down."
Since then, all outgoing presidents have left notes for their successors, including President Barack Obama, who told Trump in 2017 that "Michelle and I wish you and Melania the very best as you embark on this great adventure, and know that we stand ready to help in any ways which we can."
Article continues below advertisement
The note comes as a surprise since Trump initially claimed that the election was rigged against him; he even filed lawsuits to contest the results. Trump also never publicly congratulated Biden on the win.
Article continues below advertisement
"The simple fact is this election is far from over," Trump said in November. "Joe Biden has not been certified as the winner of any states, let alone any of the highly contested states headed for mandatory recounts, or states where our campaign has valid and legitimate legal challenges that could determine the ultimate victor."
"I wish the new administration, great luck and great success. I think they'll have great success. They have the foundation to do something really spectacular," Trump said in his departure speech. "So, just a goodbye. We love you. We will be back in some form."
Article continues below advertisement
Article continues below advertisement
Trump was the first outgoing president who did not attend his successor's inauguration since 1869 when President Andrew Johnson remained in the White House while Ulysses S. Grant was sworn in.
Former Vice President Mike Pence was in attendance at Biden's inauguration but notable figures of the Trump administration, in addition to his family members, such as Ivanka Trump, were not present.
"No, I don't think they're doing the traditional protocol, which is unfortunate, but I think we're all OK with it," Biden's daughter Ashley Biden said amid reports that Melania did not offer Jill Biden a tour of the White House, which is also a tradition.