NEWS
Dr. Dre Released From Hospital Following Brain Aneurysm And Ongoing Divorce Drama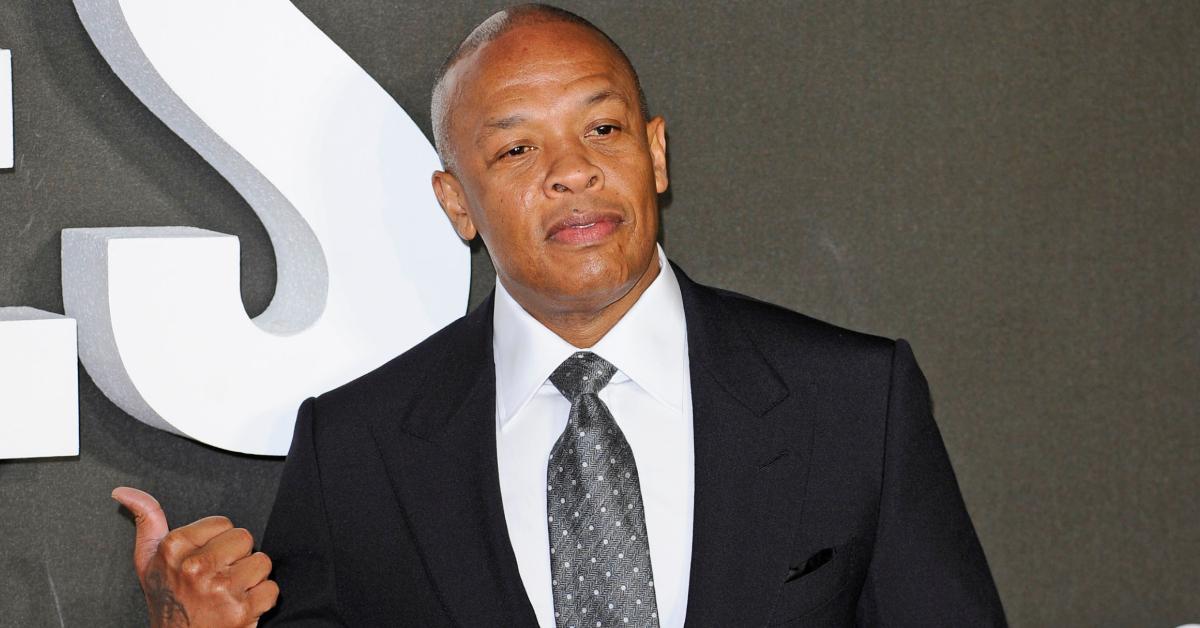 Dr. Dre has reportedly been released from the hospital after suffering a brain aneurysm on January 4.
The music producer was reportedly released from Cedars Sinai Medical Center on January 15, but sources add that his condition will continue to be monitored under 24/7 surveillance at his property in Pacific Palisades, Calif.
Article continues below advertisement
Health officials say Dre's health will be carefully monitored for the next couple of weeks to make sure that his recovery goes as planned, after the father-of-seven was alleged to have spent days in an Intensive Care Unit for the unexpected aneurysm.
Rapper Ice-T took to his Twitter account that very same day to confirm reports Dre had returned home, adding that his friend was "safe and looking good" after having shared a FaceTime call with him.
Article continues below advertisement
"Update: Just FaceTimed with @drdre He just made it home. Safe and looking good," he tweeted.
Earlier this month, the "I Need A Doctor" hitmaker posted an update on his Instagram page, thanking fans for their outpouring support following his hospitalization, adding that he was in the best of hands and hoped to make a speedy recovery in no time.
CORRUPTION & BETRAYAL: HOW N.W.A.'S RUTHLESS BODYGUARD BROKE THE ONCE-BELOVED BAND
"Thanks to my family, friends and fans for their interest and well wishes," he wrote on January 4.
"I'm doing great and getting excellent care from my medical team. I will be out of the hospital and back home soon. Shout out to all the great medical professionals at Cedars. One love!"
Article continues below advertisement
Article continues below advertisement
While Young also requested her soon-to-be ex-husband to cover her $5 million legal fees, the music mogul is said to have dismissed the appeal.
Their court hearing isn't until April, when a judge will settle the ex-couple's ongoing asset dispute, with Young asking to receive $2 million a month to cover her expenses including $900,000 for entertainment, $135,000 for clothes and $10,000 for housekeeping, among other things.
Insiders say that the $2 million that Dre agreed to pay last week is a one-time fee, but if a judge awards Young with her request, he could potentially be paying his ex up to $24 million per year for spousal support.
On Wednesday, January 6, four intruders had attempted to break into Dre's L.A. mansion just days after his hospitalization, but according to reports, the home's security team spotted the men before they were able to get inside and called the cops.
DR. DRE'S EX-WIFE IS DEMANDING $2 MILLION A MONTH IN SPOUSAL SUPPORT
All four burglars were later arrested.