PHOTOS
Drake Bell Celebrates 35th Birthday At Disneyland After Pleading Guilty To Child Endangerment — Photos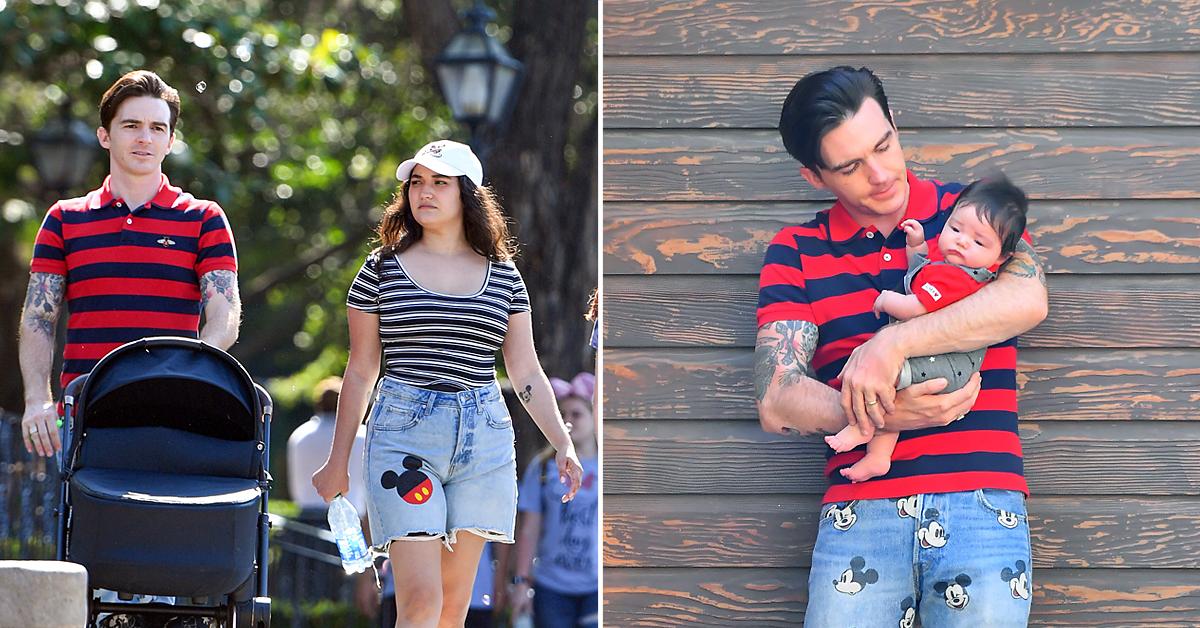 Keeping up appearances? Drake Bell appeared every inch a doting dude during a day at The Happiest Place on Earth — despite pleading guilty to child endangerment.
Article continues below advertisement
The Drake & Josh alum — who was seemingly rocking a wedding band — celebrated his 35th birthday on Sunday, June 27, at Disneyland in Anaheim, Calif., with an unidentified woman and a baby.
The former Nickelodeon star's outing comes just days after he was released on a $2,500 bond following his June 4 arrest for attempted child endangerment and disseminating matter harmful to juveniles. Although Bell initially pleaded not guilty to both charges, he later agreed to a plea deal and said he was guilty during a court date on Wednesday, June 23.
Article continues below advertisement
As OK! previously reported, the judge asked if Bell understood that by pleading guilty to both charges meant he "did these crimes," to which he responded: "Yes, Your Honor." 
In October 2018, a 15-year-old female reportedly filed a report regarding an incident concerning Bell that occurred at a venue in Cleveland a year earlier. The juvenile victim filed the report with her local police department in Canada, who later contacted the Cleveland Division of Police.
Article continues below advertisement
The Cleveland police conducted an investigation, which revealed that Bell had sent the victim several inappropriate social media messages that were sexual in nature ahead of his 2017 concert.
The iCarly alum's arrest came almost one year after his ex-girlfriend Melissa Lingafelt accused him of physical and verbal abuse, which he has since denied. Lingafelt — who told Daily Beast that she claimed Bell had "inappropriate conversations online with underage girls" on June 4 — took to Instagram to share a screen-grab of outlets reporting on the news of Bell pleading guilty to both charges that she cryptically captioned, "Not gonna be like I told you so, but...."
Article continues below advertisement
Scroll through to see the trio's fun day out.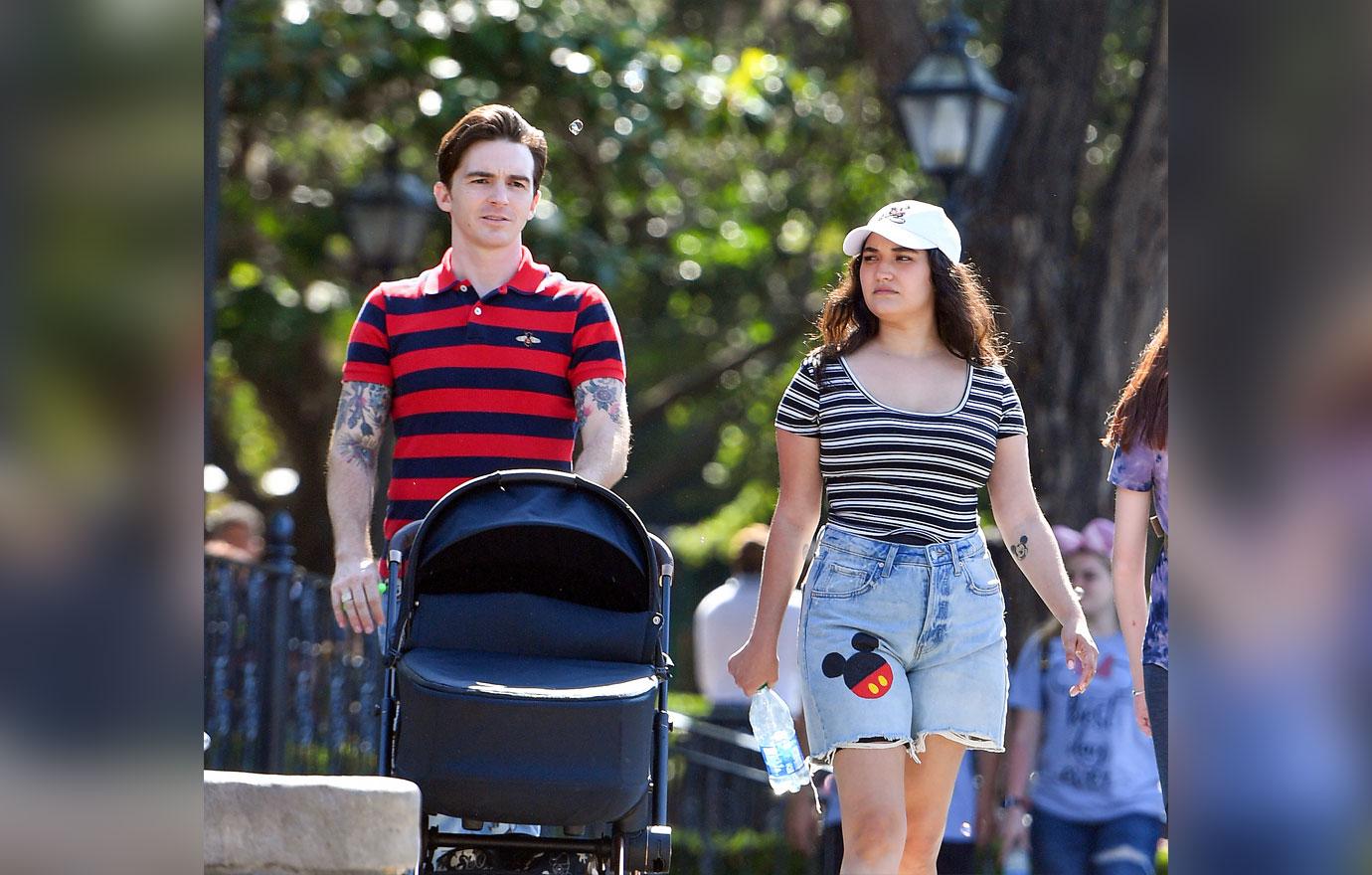 Article continues below advertisement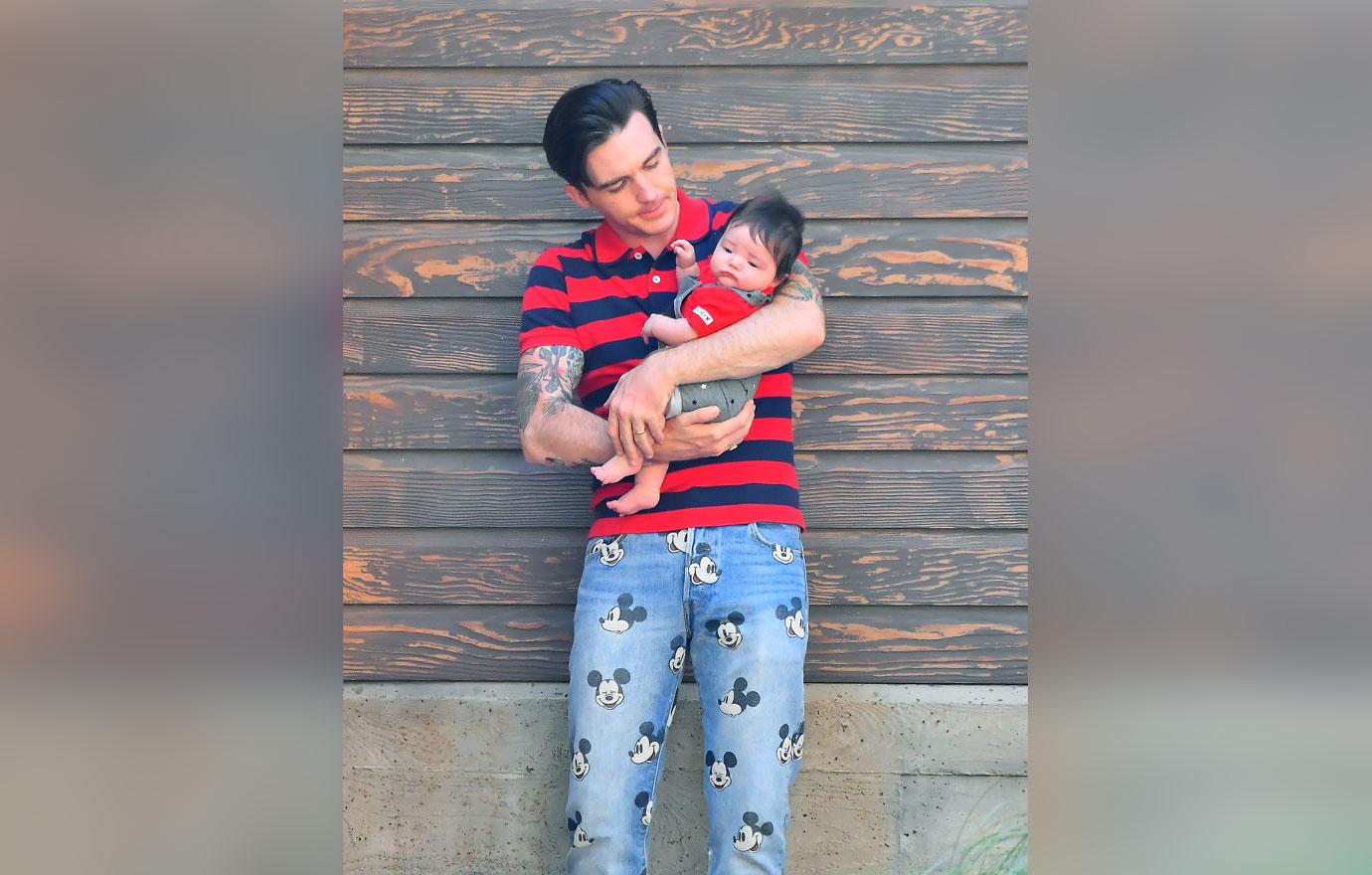 In a shot that screams photo opp, Bell cradled the adorable child in his arms while also showing off what appeared to be a wedding band.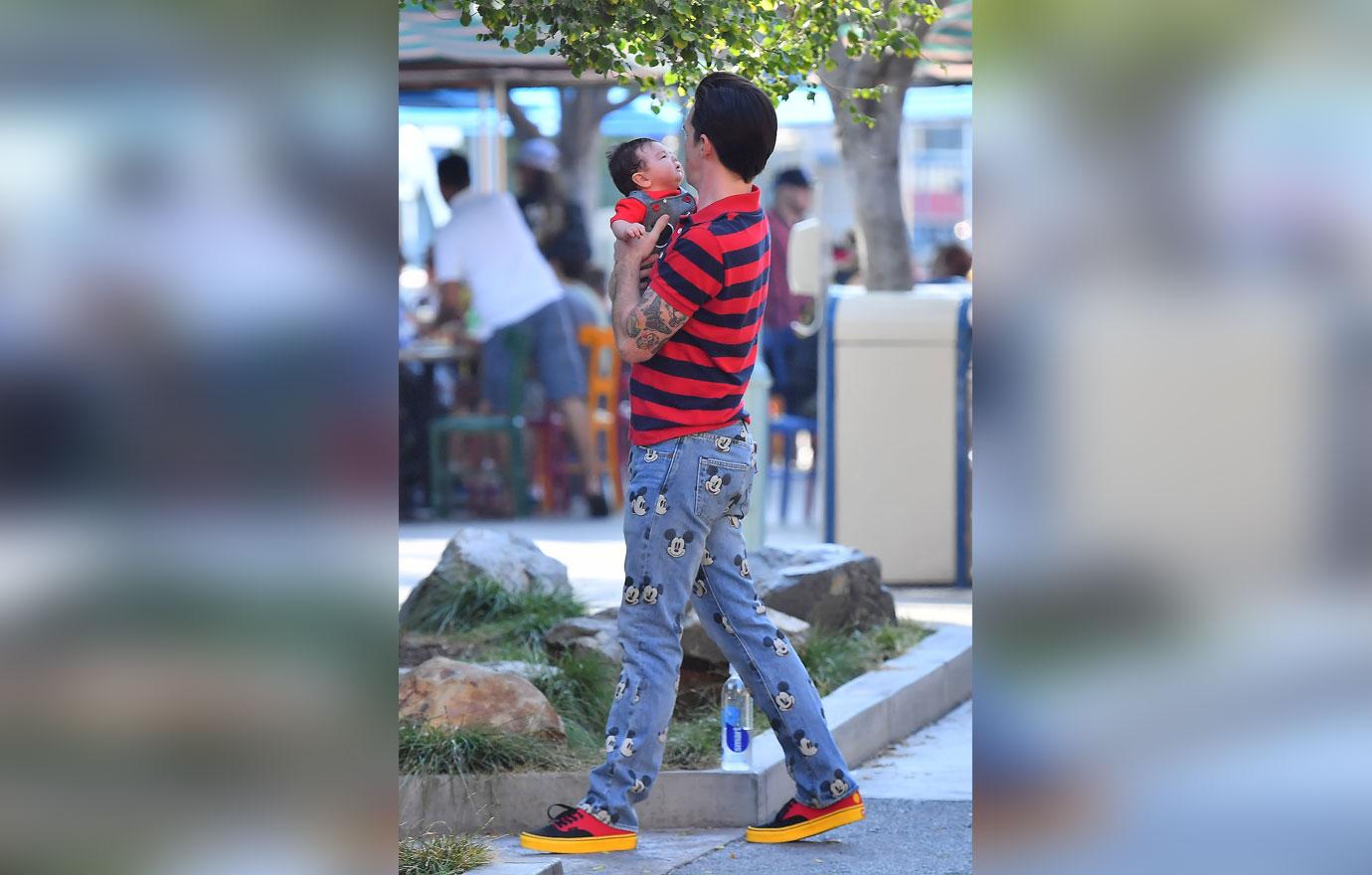 Forgoing the stroller, the actor warmly embraced the child.
Article continues below advertisement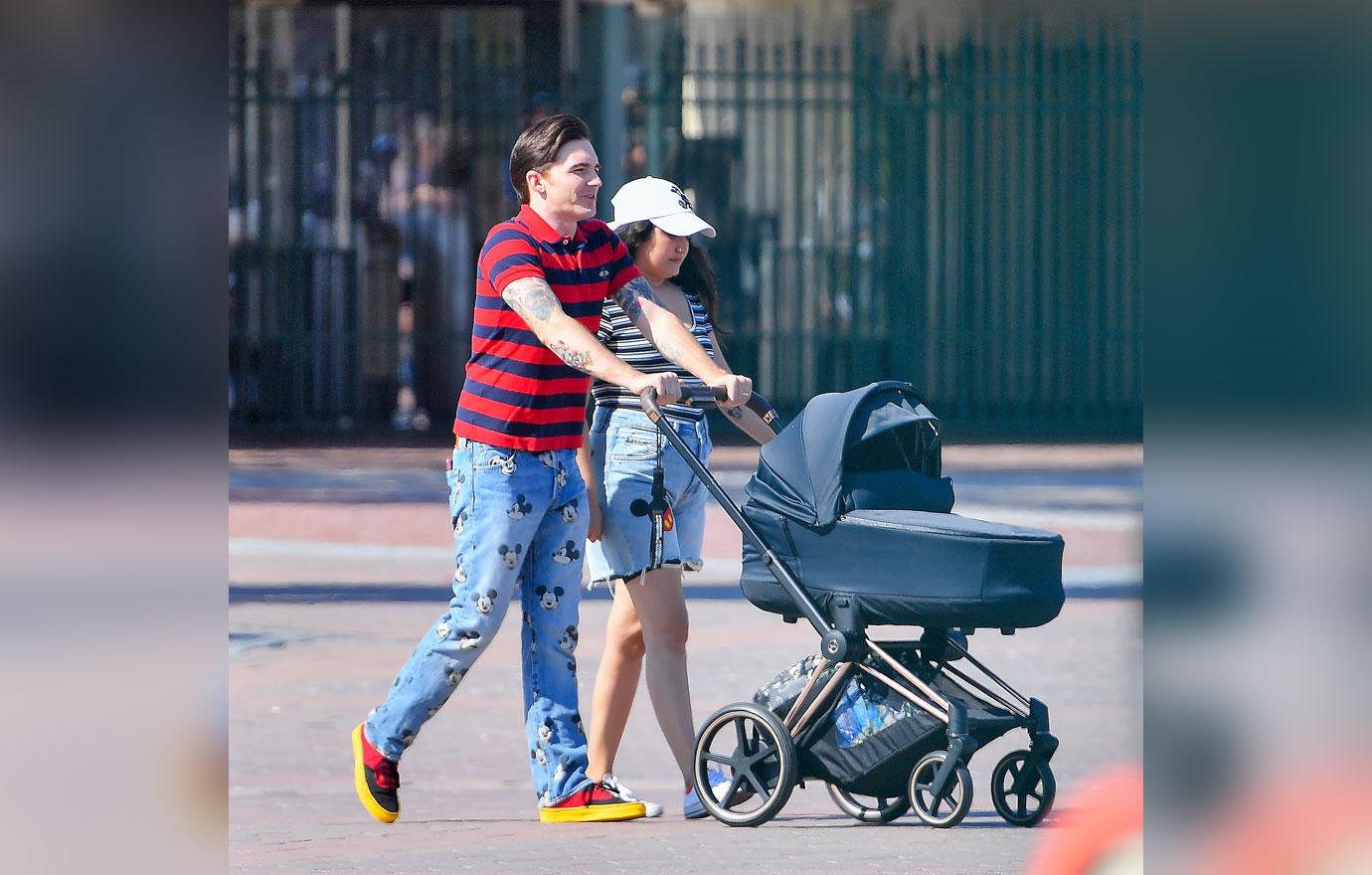 Bell and his female companion were a perfect match, sporting striped shirts and bottoms adorned with Mickey Mouse patches.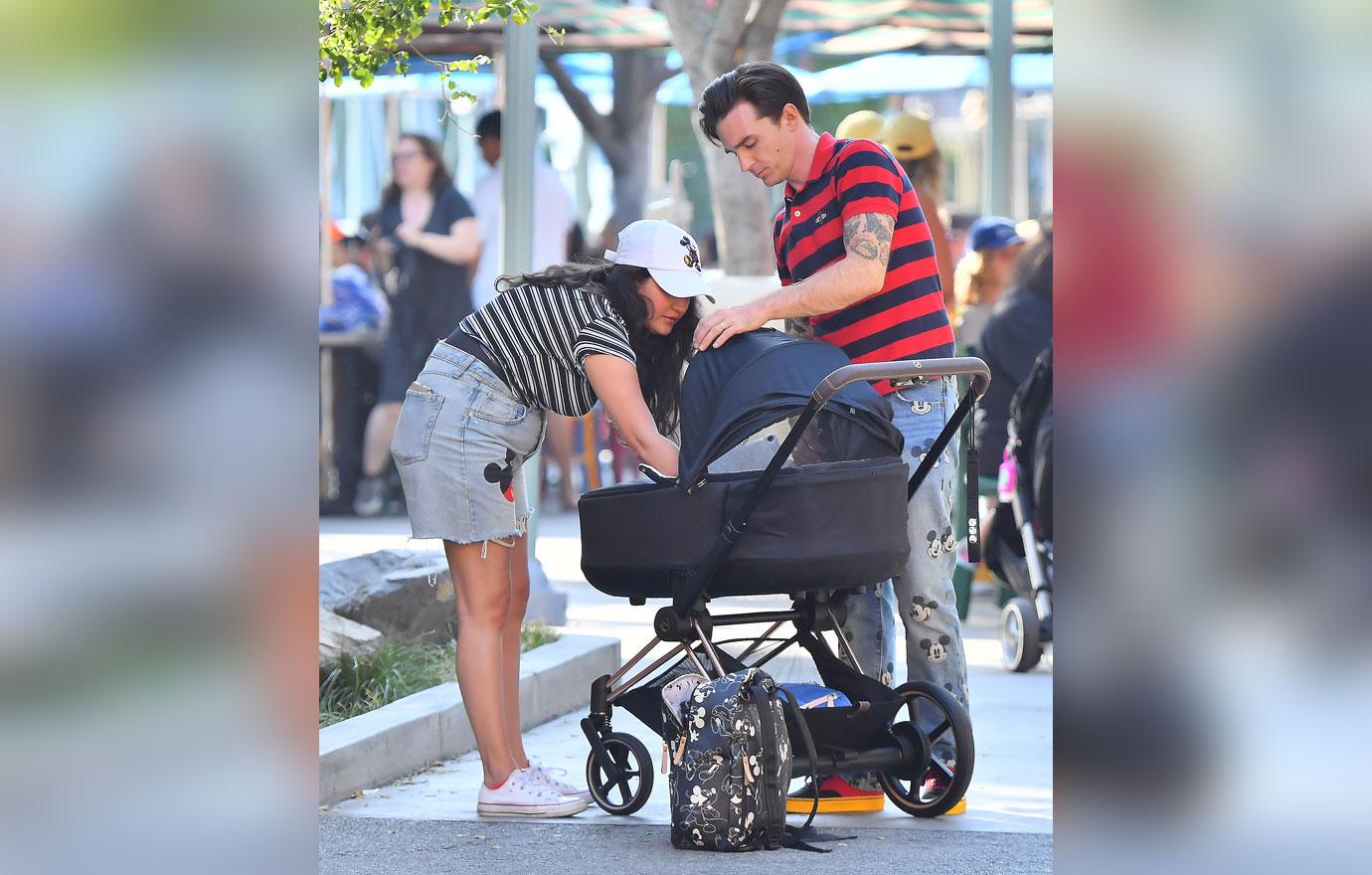 At one point, the pair stopped to tend to the child.