NEWS
Drake Hints At Run-In With Swedish Police Amid Arrest Rumors: 'Trust Issues'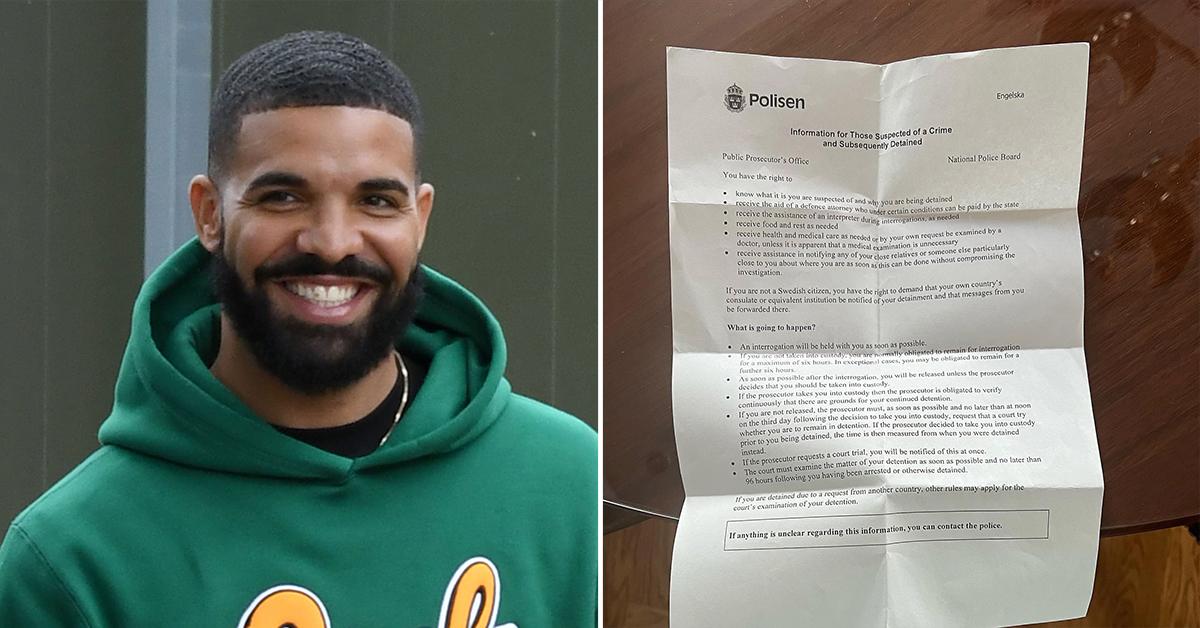 We may have "Trust Issues" after this one!
Just days after Drake's team told The Hollywood Reporter that despite widespread rumors, the musician had not been arrested during a recent trip to Sweden, it appears the star has set the record straight, seemingly hinting that he had "One Dance" with local police through a cryptic social media post.
On Sunday, July 17, Drake took to Instagram with a carousel of photos depicting his European excursion. While the post primarily consisted of snaps showing the "Hotline Bling" artist enjoying local nightlife and spending time with his friends, it also featured what appears to be a document from the Swedish authorities.
​​TRISTAN THOMPSON PARTIES WITH DRAKE OVER MEMORIAL DAY WEEKEND
Article continues below advertisement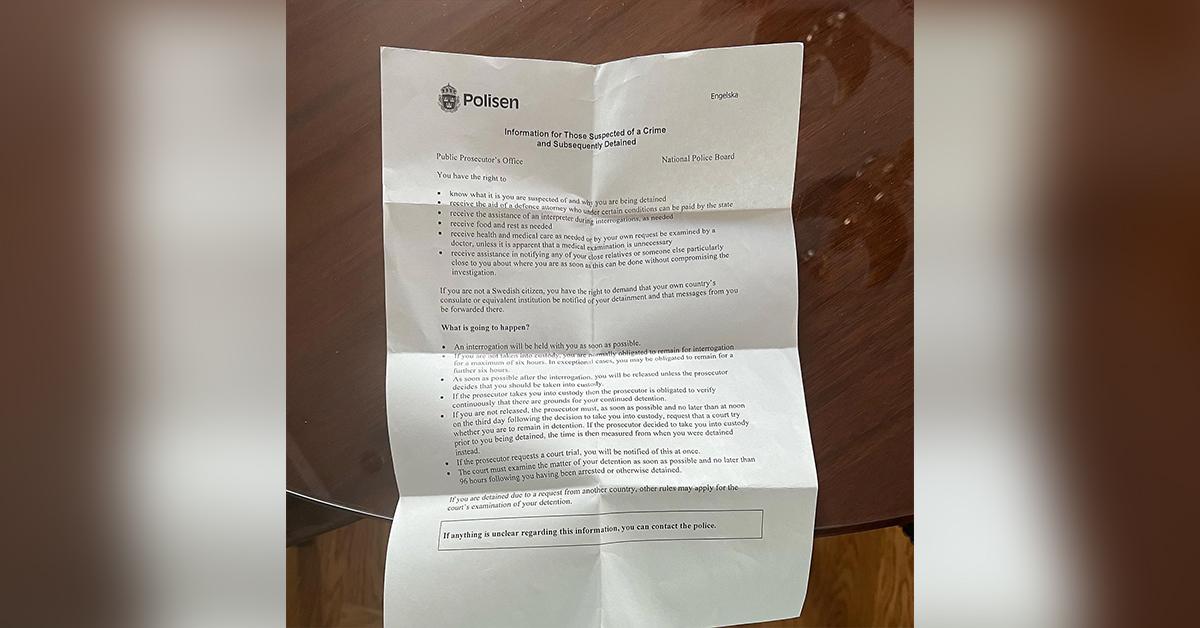 Containing an emblem closely resembling that of the Swedish Police Authority alongside the word "Polisen," which translates to "The Police" in Swedish, the document claims to contain "Information for Those Suspected of a Crime and Subsequently Detained."
With a list of points outlining what individuals "have the right to" do, including "know what it is you are suspected of and why you are being detained" and "receive the aid of a defence attorney who under certain conditions can be paid by the state," the document is seemingly similar to the Miranda Rights in the United States, as the Daily Mail noted.
The document also described "what is going to happen" to those suspected of a crime, detailing the interrogation process and the protocols surrounding a potential trial.