NEWS
Is Dua Lipa Pregnant? Singer Sparks Speculation With Striking Instagram Photo And Telling Caption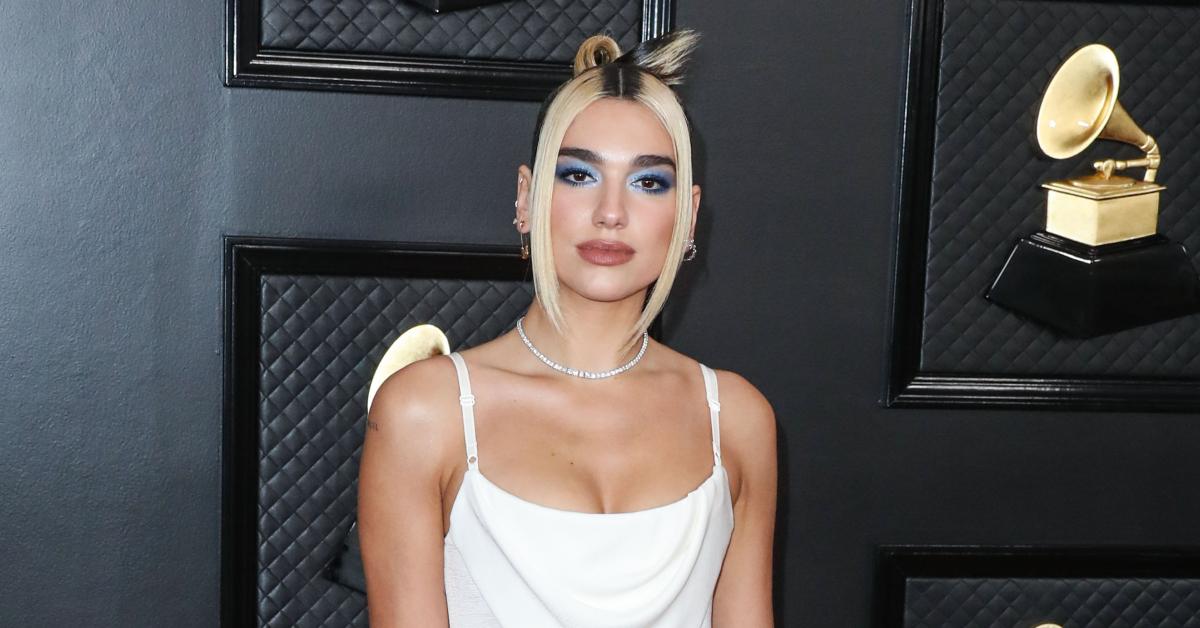 Article continues below advertisement
The singer posted snaps to show off a skimpy green tartan dress on Wednesday, January 13, but fans were more interested in the caption, as she left several baby emojis.
Article continues below advertisement
In the first picture, she looked down at the ground while her dark tresses were clipped out of her face. Lipa showed off her abs through the slits in her dress, which was adjourned with rhinestones along the edges. She gazed at the camera in the second picture, which was blurry.
Fans took it as a sign that the 25-year-old was expecting and took to the comments section to try and find out more.
Article continues below advertisement
"She is pregnant?" one fan asked. "Wondering the same thing," another shot back. Meanwhile, other people left pregnancy emojis alongside the post.
However, the brunette babe replied to the hearsay, writing, "Food baby."
Article continues below advertisement
But Lipa swiftly deleted the caption — which appears to signal that she's not actually pregnant — but left the baby and baby bottle emojis on snaps of the same outfit on Twitter.
Article continues below advertisement
Lipa is currently on vacation in Mexico with her boyfriend, Anwar Hadid. The couple jetted off before New Year's Eve but spent Christmas with Hadid's family — sisters Bella and Gigi Hadid and parents Yolanda and Mohamed Hadid.
However, right now it looks like the only baby in the family is Gigi and Zayn Malik's daughter, who was born in September 2020.
Lipa also posted pics with pals Ella Jenkin and Sarah Lysander on the same vacation earlier in the week.
Article continues below advertisement
Lipa and Hadid got together in 2019 after she slid into his DMs, and they have been inseparable ever since.
Article continues below advertisement
Fans also called out Lipa for traveling during the coronavirus pandemic after she was outspoken about the need to stay at home when it first began. In April 2020, Lipa released a short track about staying at home and tweeted in July: "Did you guys forget that we've been in the middle of a pandemic for the past 3 months???"
"These would've been cute if you weren't traveling during a pandemi," one user wrote about her vacation.
"We love u queen but the 'living ur best life' posts are getting a bit exhausting to see everyday when this pandemic is actually difficult for some of us and you're jetsetting all around the world," another said.
"She's on her self-isolated garden in her $54.6 million NYC penthouse, leave her alone," another joked.
Lipa isn't the only celeb to accidentally make a false pregnancy announcement lately. Cardi B posted a photo of Offset grabbing her butt, which fans mistook for a baby bump.
"Not me posting a picture on IG of Set grabbing my ass cheek and people in the comments thinking he touching a pregnant belly," the "WAP" singer tweeted. "Sexy mission fail."