NEWS
Ed Sheeran Says Award Shows Are 'An Uncomfortable Atmosphere': 'I Always Walk Away Feeling Really Sad'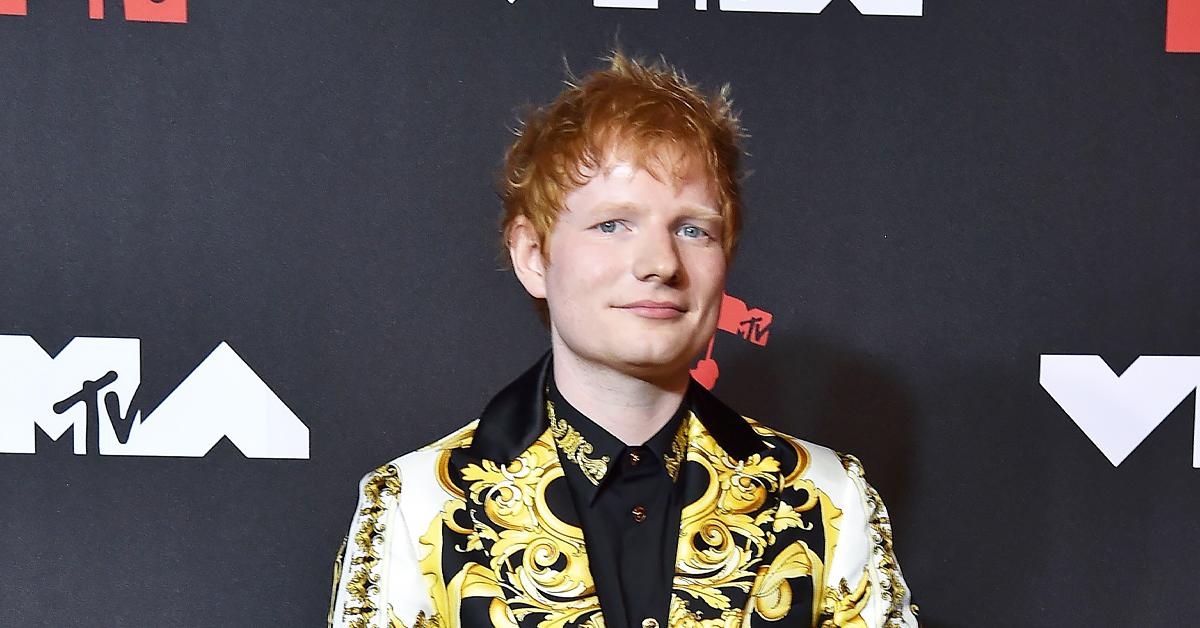 It seems if it were up to Ed Sheeran, he'd make award-winning music on his own terms and receive any accolades in the mail.
Article continues below advertisement
After Sunday night's MTV Video Music Awards, the 30-year-old opened up on "The Julia Show" about what award shows are really like, as he gave listeners a shocking answer when asked what viewers at home wouldn't know about the star-studded events.
"The room is filled with resentment and hatred towards everyone else and it's quite an uncomfortable atmosphere," the "Shape Of You" singer candidly said. "In England, our award shows are just like, everyone gets drunk and no one really cares who wins or loses, it's just sort of a good night out."
Article continues below advertisement
"First time I went to the VMAs, and all the artists are sweet people, but they're surrounded by entourages that want them to win too, so you've got sort of one artist surrounded by 10 people, another artist surrounded by 10 people and everyone is kind of giving each other the side-eye, going, 'Well I want to win,'" Sheeran continued. "It's a really, really horrible atmosphere to be in there."
Article continues below advertisement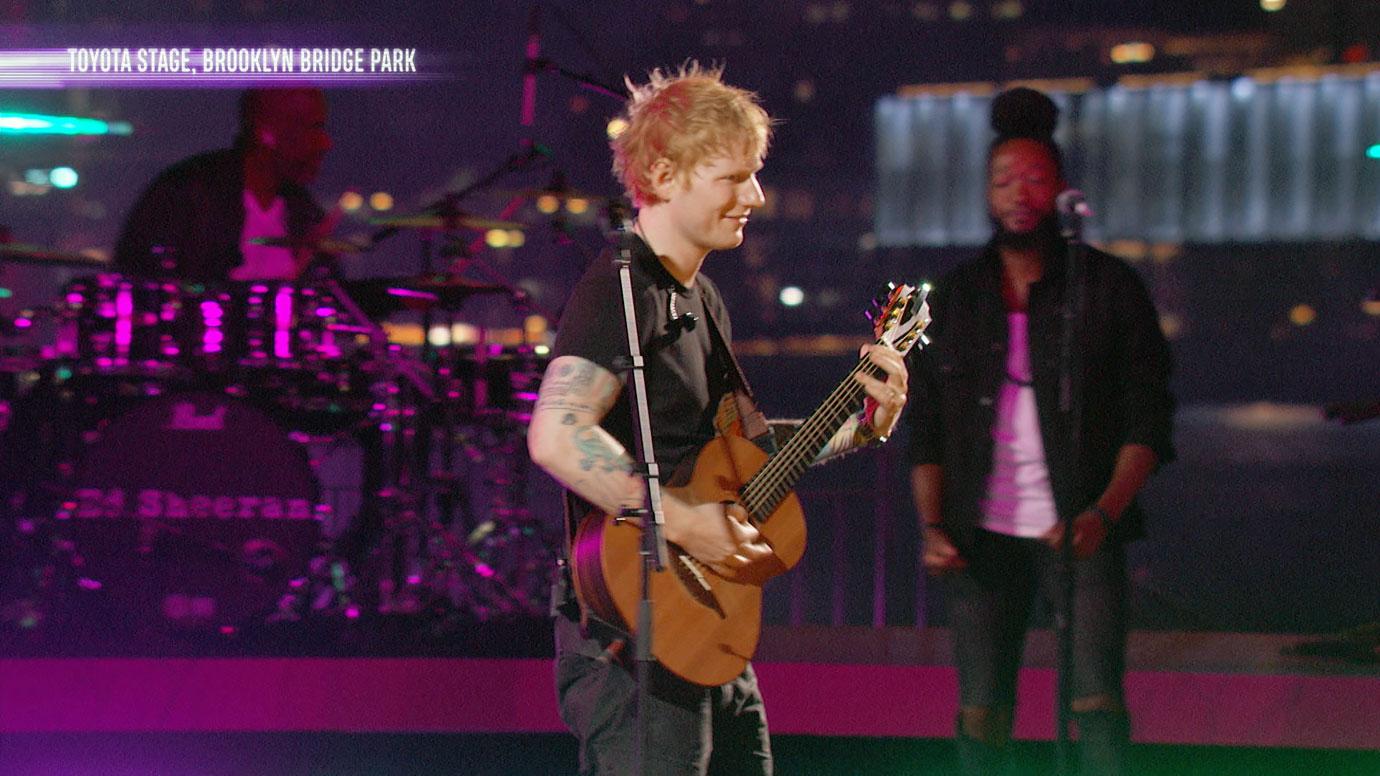 "I always walk away feeling really sad," the English musician admitted, "and yeah, I don't like it."
Article continues below advertisement
Article continues below advertisement
The Grammy Award winner took to TikTok on Tuesday, September 14, to share a video a fan made, captioned "Be wary of anyone who enjoys red carpets," which showed a compilation of his red carpet looks throughout the years. "I just look mad awkward the whole time," he remarked with a laugh, adding: "I hate red carpets."
In truth, you'd never know he was uncomfortable at award shows: he received rave reviews for his "Shivers" performance at the Sunday, September 12, MTV VMAs.
Article continues below advertisement
Meanwhile, in a recent interview with GQ, Sheeran revealed he retired from making music at the end of last year. "When my daughter was born I just said, 'Maybe this is me now.' It was such a switch in my life and, wow, it was bringing me so much. Joy, of course, but obviously parts of it were really difficult too," he candidly said
"I can't really explain it, but I felt so much life was coming at me, I thought, 'Well, this is what I'm meant to do now,'" the "Shape of You" artist explained. "I stopped playing the guitar, stopped writing songs and I stopped singing."
Article continues below advertisement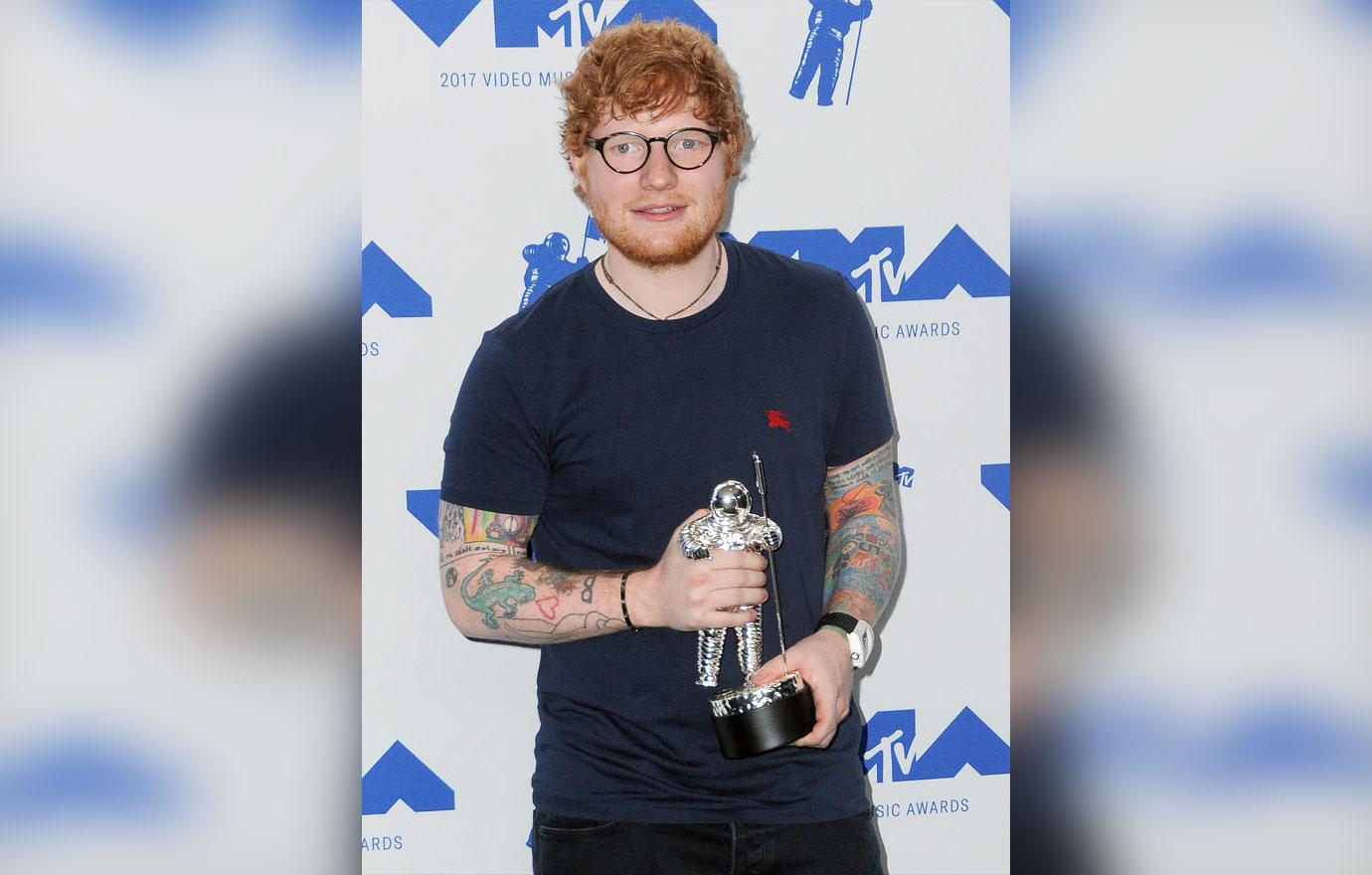 Article continues below advertisement
However, things changed when he realized something was missing after temporarily giving up his musical outlet. "I asked, what's more important for my daughter and my family? Is it being there 110 per cent of the time and not going to London for a day, like today to talk to GQ, see collaborators, friends and master the album? Or is it having a daughter that knows her mum and dad have a great work ethic and really love their jobs?" Sheeran questioned.
"I saw myself as technically being unemployed during that period of noncreation and, to be honest, I was f***ing miserable," Sheeran told the outlet. "I wanted Cherry to see me happy and thriving."
Sheeran's fourth album, titled =, is set to come out next month.