EXCLUSIVE
What 'Confused' Elizabeth Olsen During Filming Of Her Trippy Time-Traveling New Series 'WandaVision'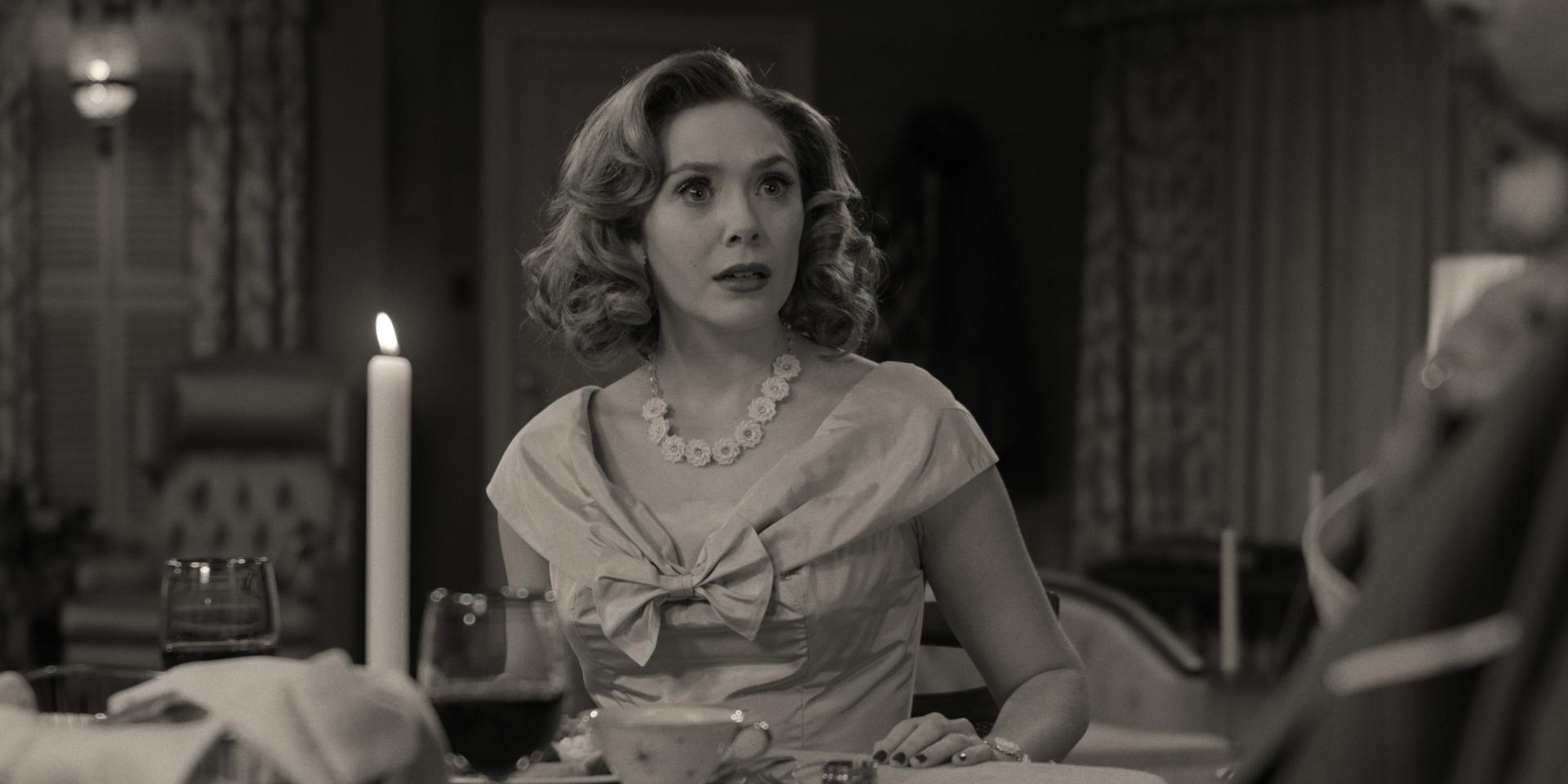 She's helped save the world as Wanda Maximoff — a.k.a the Scarlet Witch — in the blockbuster Avengers franchise, but these days, Elizabeth Olsen is working her magic on TV.
In her new Disney+ series, WandaVision, her sorceress superhero is still conjuring spells and warping reality — and back together with her fellow Avenger, the indestructible android Vision (played by Paul Bettany). This time around, though, the duo has landed in a very different Marvel universe: The sleepy suburbs of the 1950s, where they soon find themselves time-traveling across decades — and from one classic sitcom to another!
'AVENGERS' ACTRESS ELIZABETH OLSEN IS ENGAGED TO MUSICIAN ROBBIE ARNETT
"[They're] just trying to pass as a normal couple and hope that no one discovers their secret," says Olsen, 32. "But then they're launched into this completely wild and different world. You get to watch their story unfold in a fun, totally unexpected way."
Article continues below advertisement
The show's concept is pretty trippy. What was your reaction to it at first?
EO: I immediately fell in love with the idea. It's an opportunity to kind of reinvent the wheel and challenge new audience members who don't know the Marvel Cinematic Universe as well as our old fans. But it is still 100 percent MCU through and through.
Article continues below advertisement
How did you get into character for each decade and each sitcom?
We had a boot camp where the whole cast watched every single show that we made a direct reference to. That way, we could authentically recreate the style and the tone, how to walk, talk and dress, whether it was Bewitched or Malcolm in the Middle. So there was a lot of dorky actor preparation we got to do.
It must have been a blast with all the different clothes and hairstyles.
There was so much effort that went into picking out these vintage fabrics, the wigs and the different haircuts. You had to make it specific to every decade. There had to be a certain type of curl, different types of false eyelashes and a certain shape of the nails. The detail and craftsmanship still blows my mind.
Article continues below advertisement
Did you have a favorite costume?
The one I wore for the '70s because I loved wearing a pregnant belly.
ELIZABETH OLSEN SUITS UP AS SHE HEADS OUT FOR A BUSY DAY IN NYC
What's it like working with Paul?
Phenomenal. It's so much fun to get to work with someone who is so invested and excited, because it brings out the same thing in you. Plus he's fun and funny and kind.
Why do you think fans love Wanda and Vision so much?
Their relationship is a really pure expression of love, because it's born out of this A.I. character understanding how to feel. It's just a soft, gentle, beautiful story.