PHOTOS
Scarlett Johansson, Chris Hemsworth & More Attend The 'Avengers: Endgame' Debut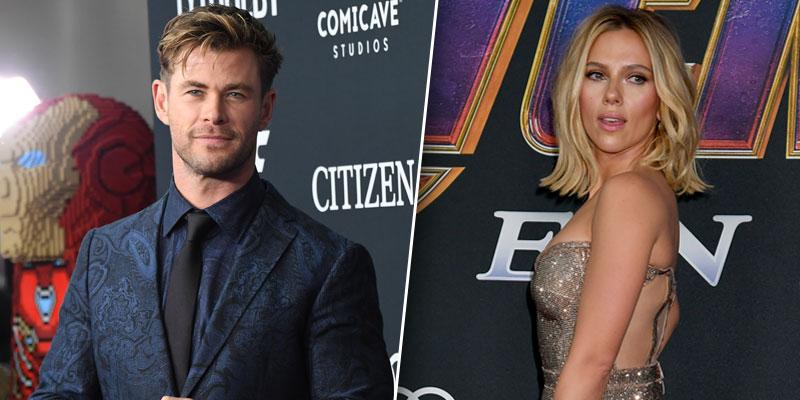 Scarlett Johansson, Chris Hemsworth and many more stepped out for the world premiere of Avengers: Endgame in Los Angeles, California on Monday, April 22. Scroll through to find out who else walked the glamorous red carpet and what they wore!
Article continues below advertisement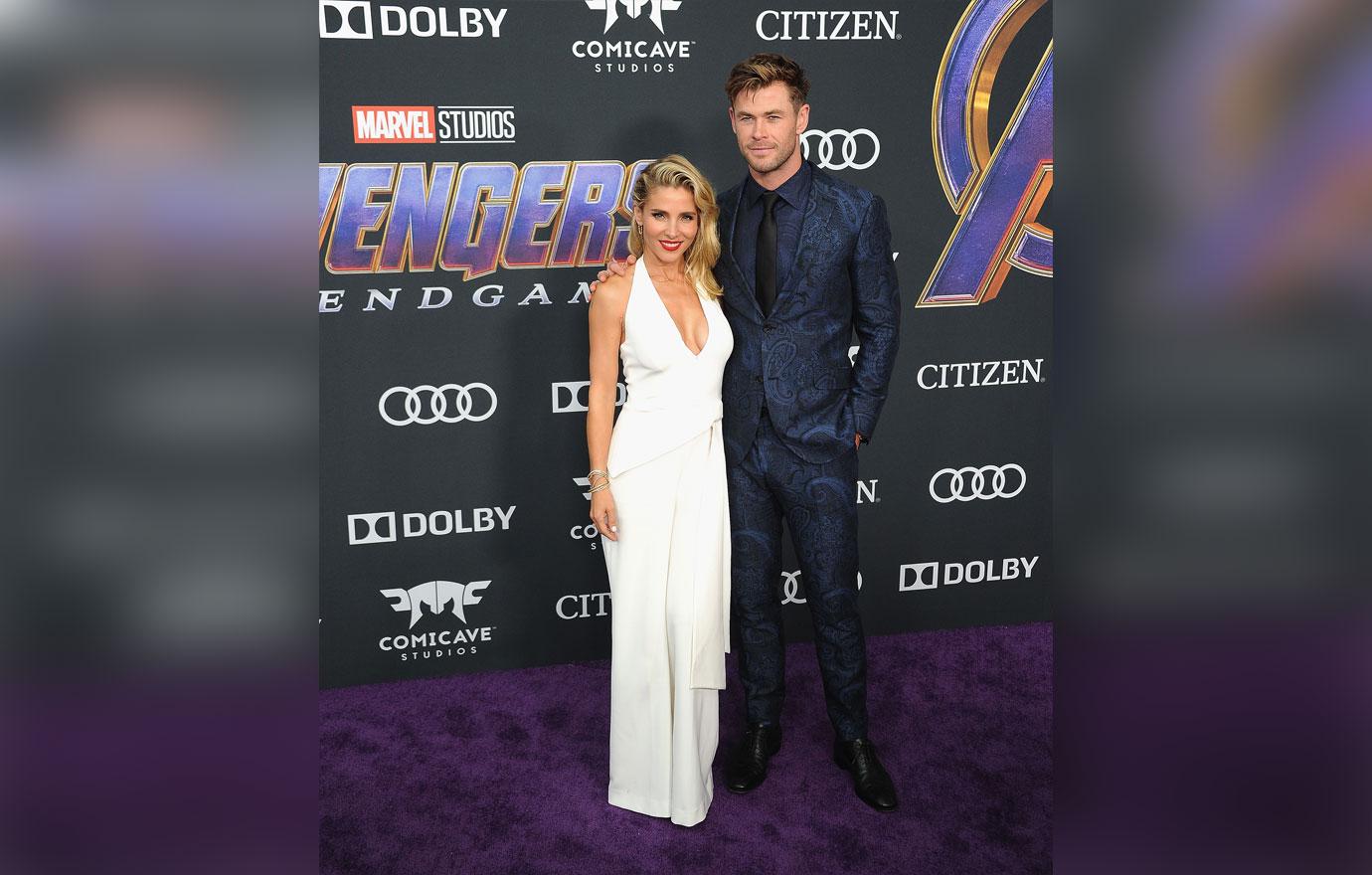 Chris, 35, and his wife Elsa Pataky looked amazing at the premiere. The Thor star opted to wear a navy blue, paisley patterned suit with a black tie and shiny black dress shoes. Elsa, 42, showed off her curves in a revealing white jumper and had her blonde locks styled in loose waves.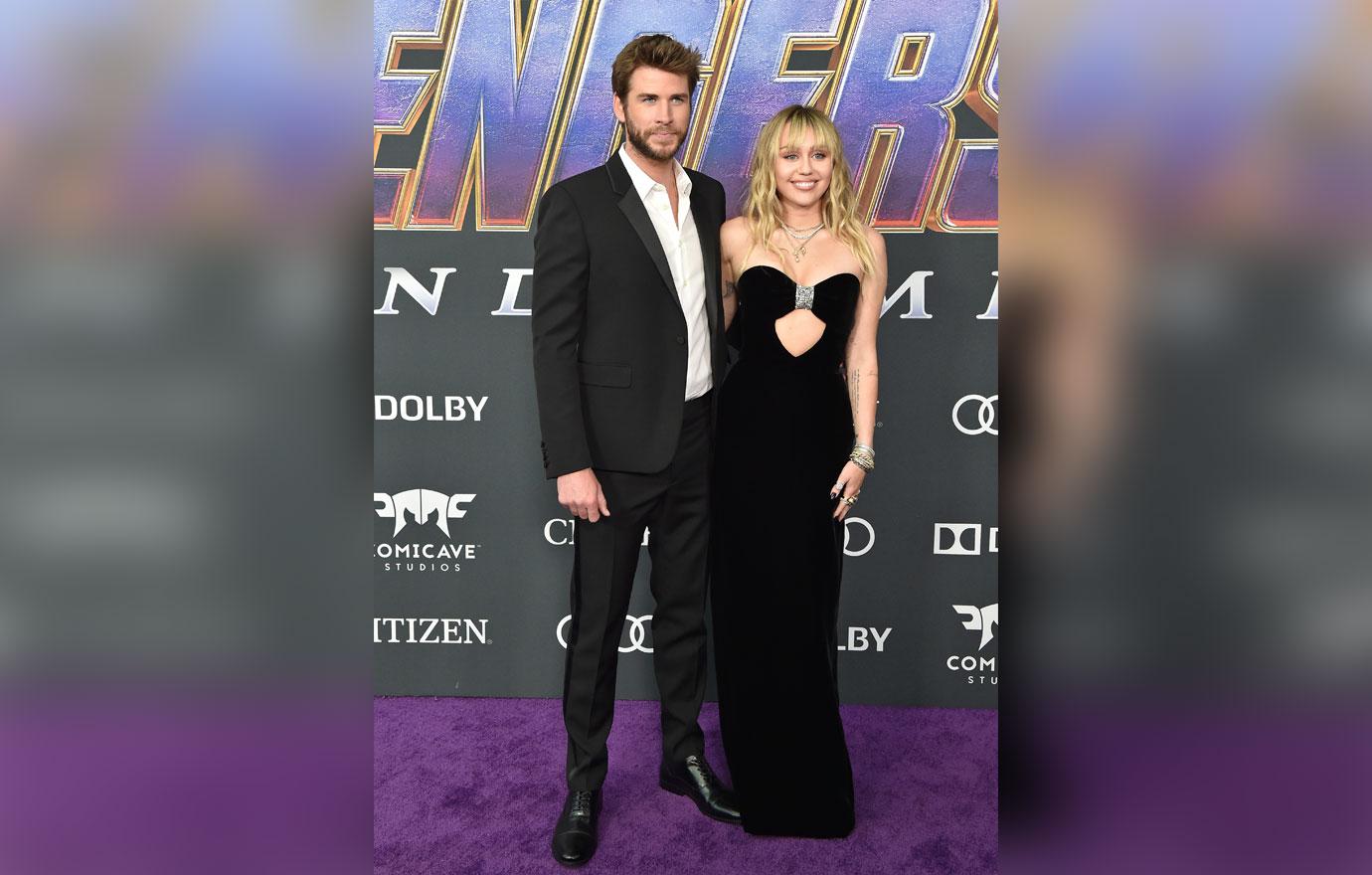 Liam Hemsworth stopped by to support his brother on his latest endeavor with wife Miley Cyrus. Liam, 29, kept things simple and wore a classic black suit with a slightly unbuttoned white shirt. Miley, 26, wore a black, custom YSL dress and accessorized with layered jewelry. The singer also rocked her new blonde bangs.
Article continues below advertisement
Scarlett, 34, looked stunning in a fitted, sparkly, silver dress with a pair of strappy stilettos. She held a matching clutch and went for a more natural makeup palette.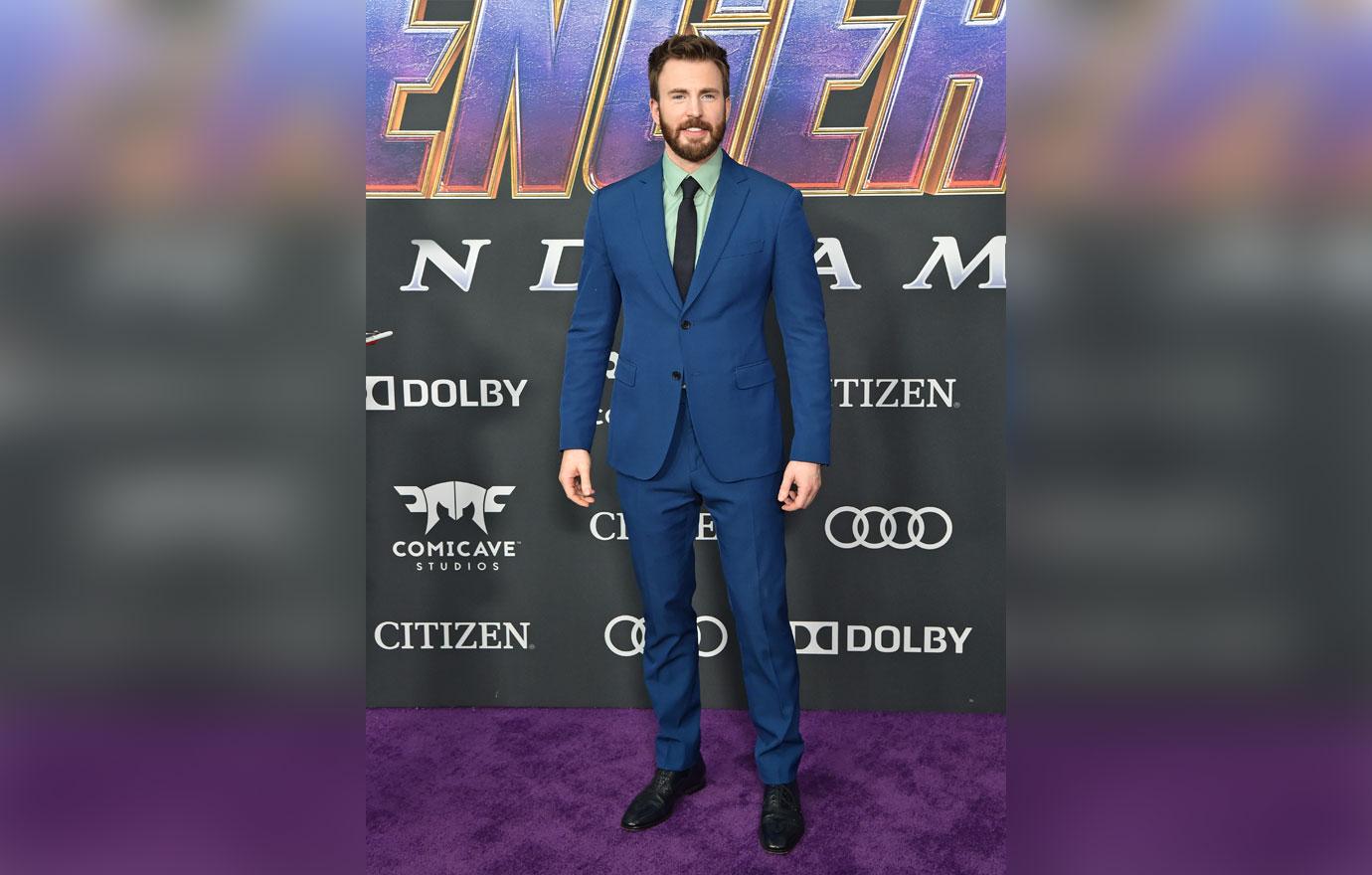 Captain America's Chris Evans was all smiles at the event in a blue suit and light green button down shirt.
Article continues below advertisement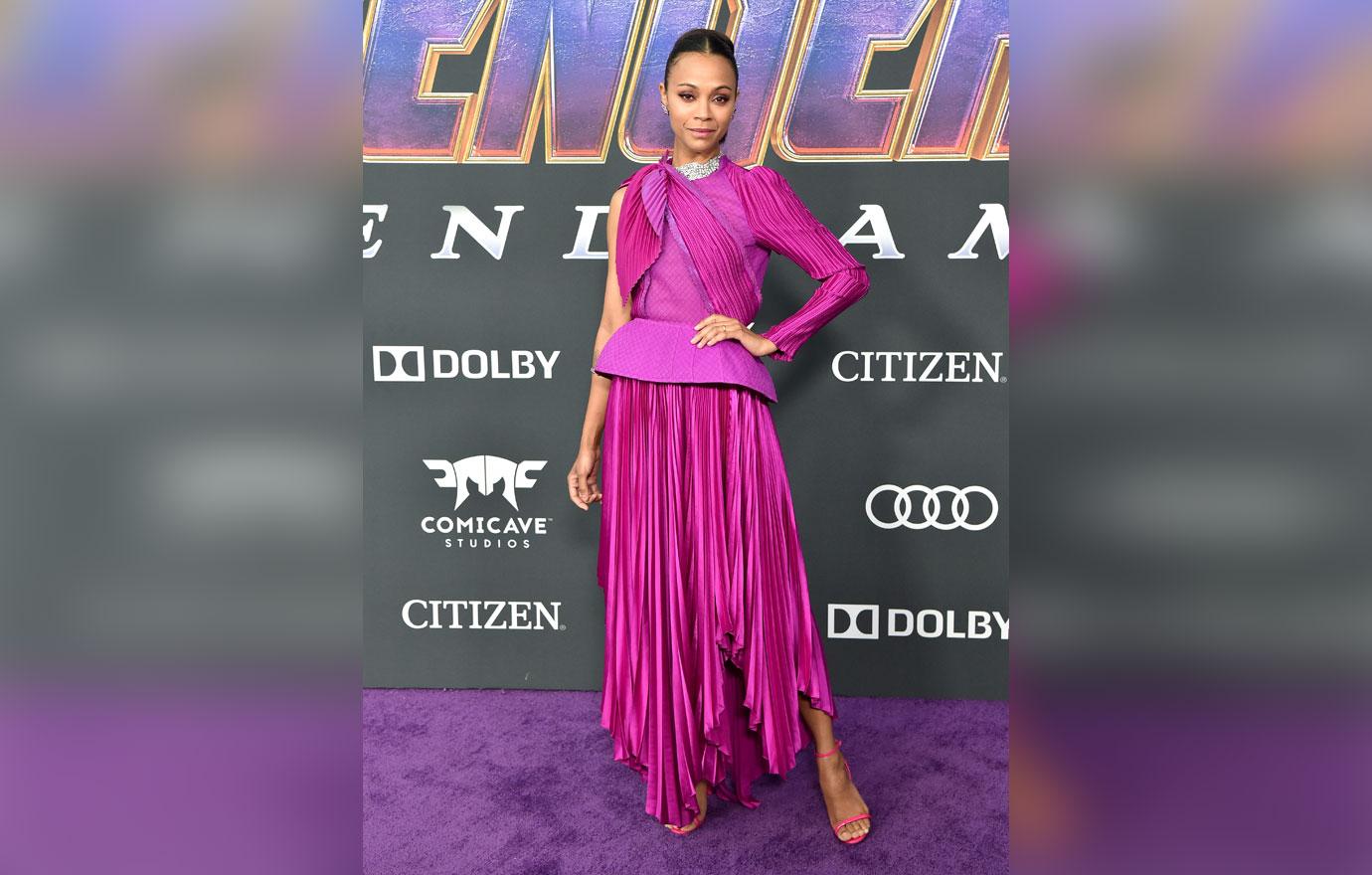 Zoe Saldana rocked a monochromatic hot pink ensemble which consisted of a one-sleeve peplum shirt and a frilly skirt. She added a pair of matching pink heels and kept her hair pulled back into slick bun.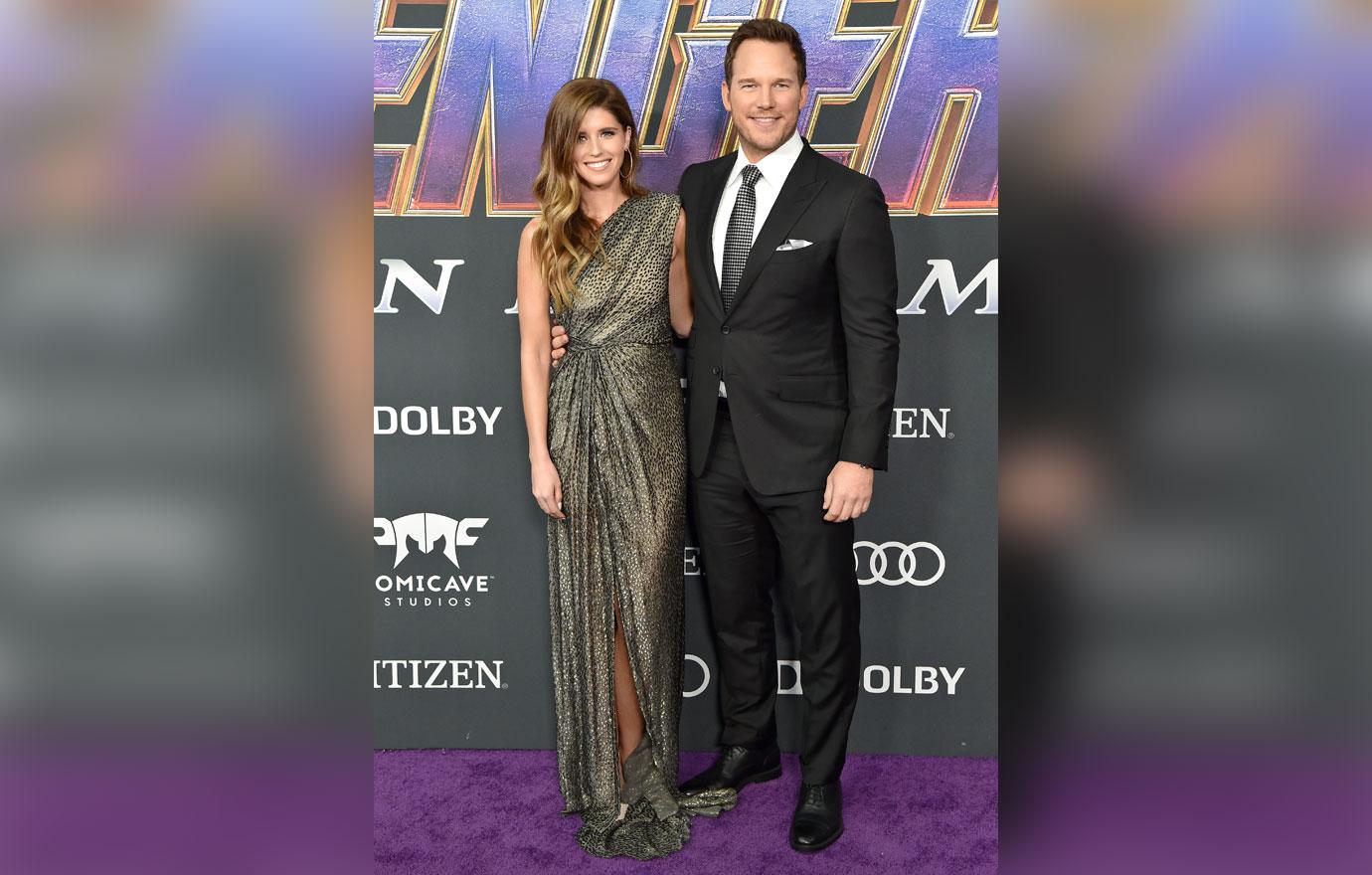 Article continues below advertisement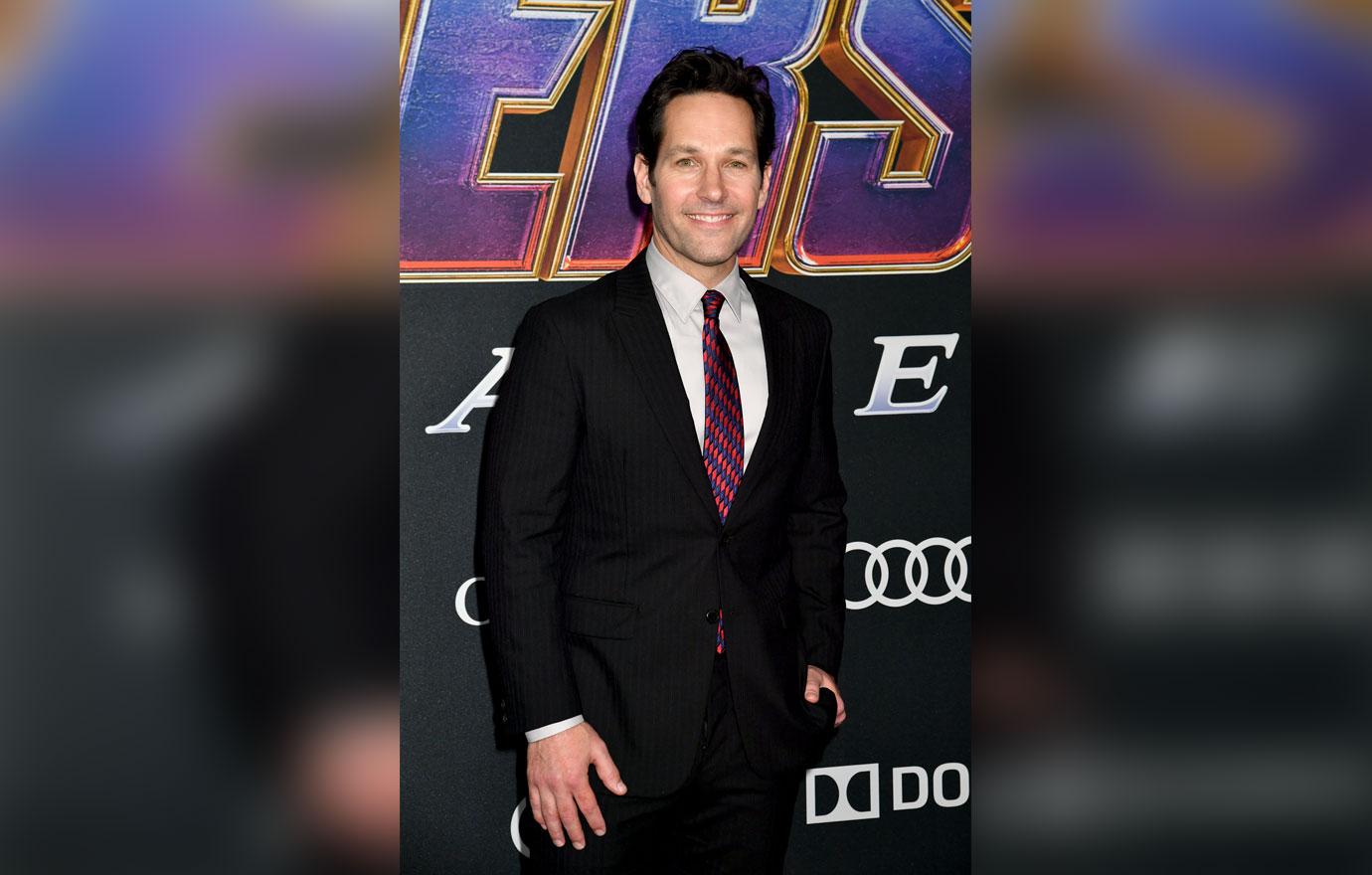 Ant Man's Paul Rudd attended the premiere in a black suit, white button down shirt, and a red tie.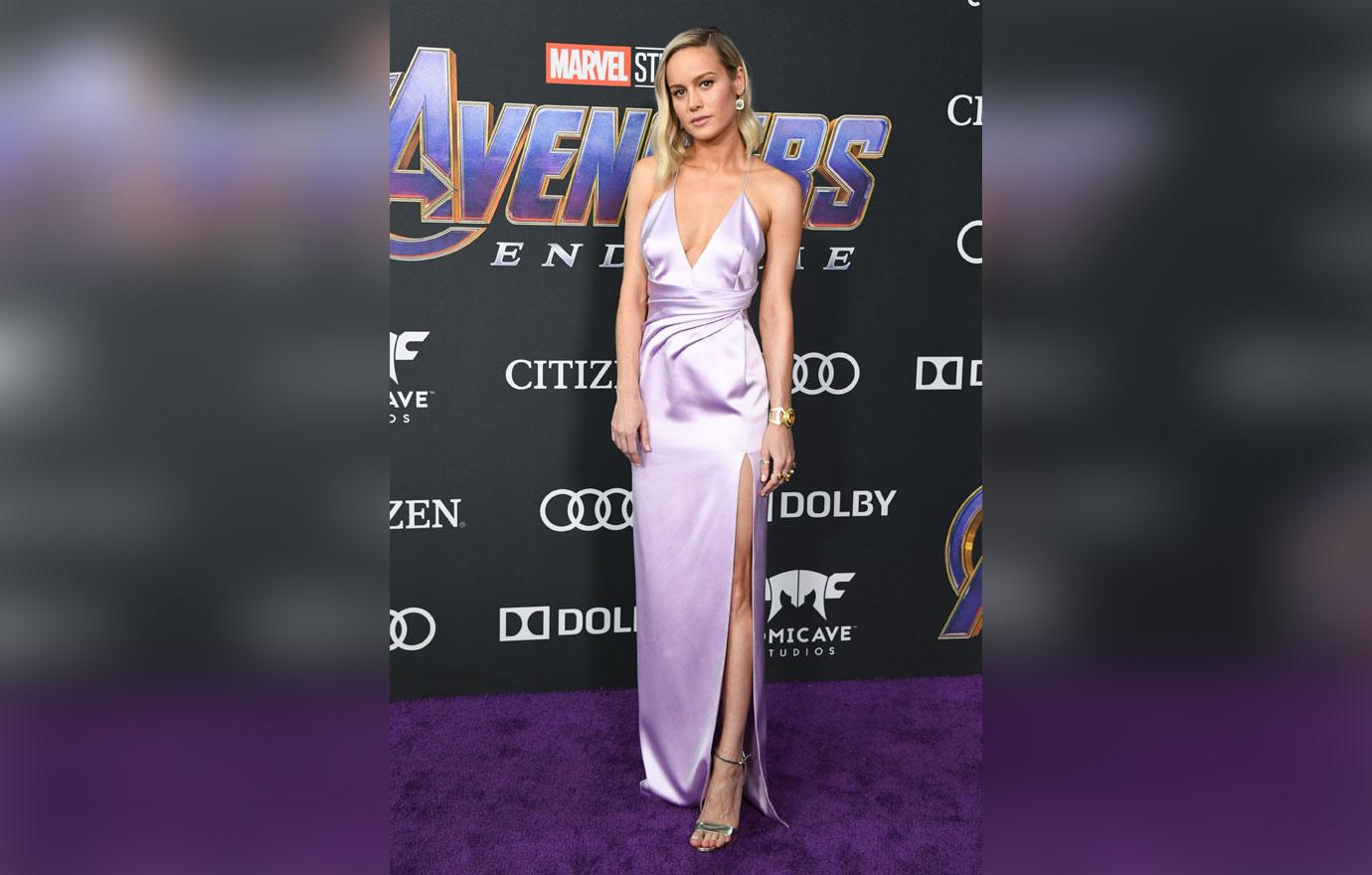 Brie Larson, who stars in Captain Marvel, showed off her impressive physique in a silk, lavender gown and added a pair of gold pumps.
Article continues below advertisement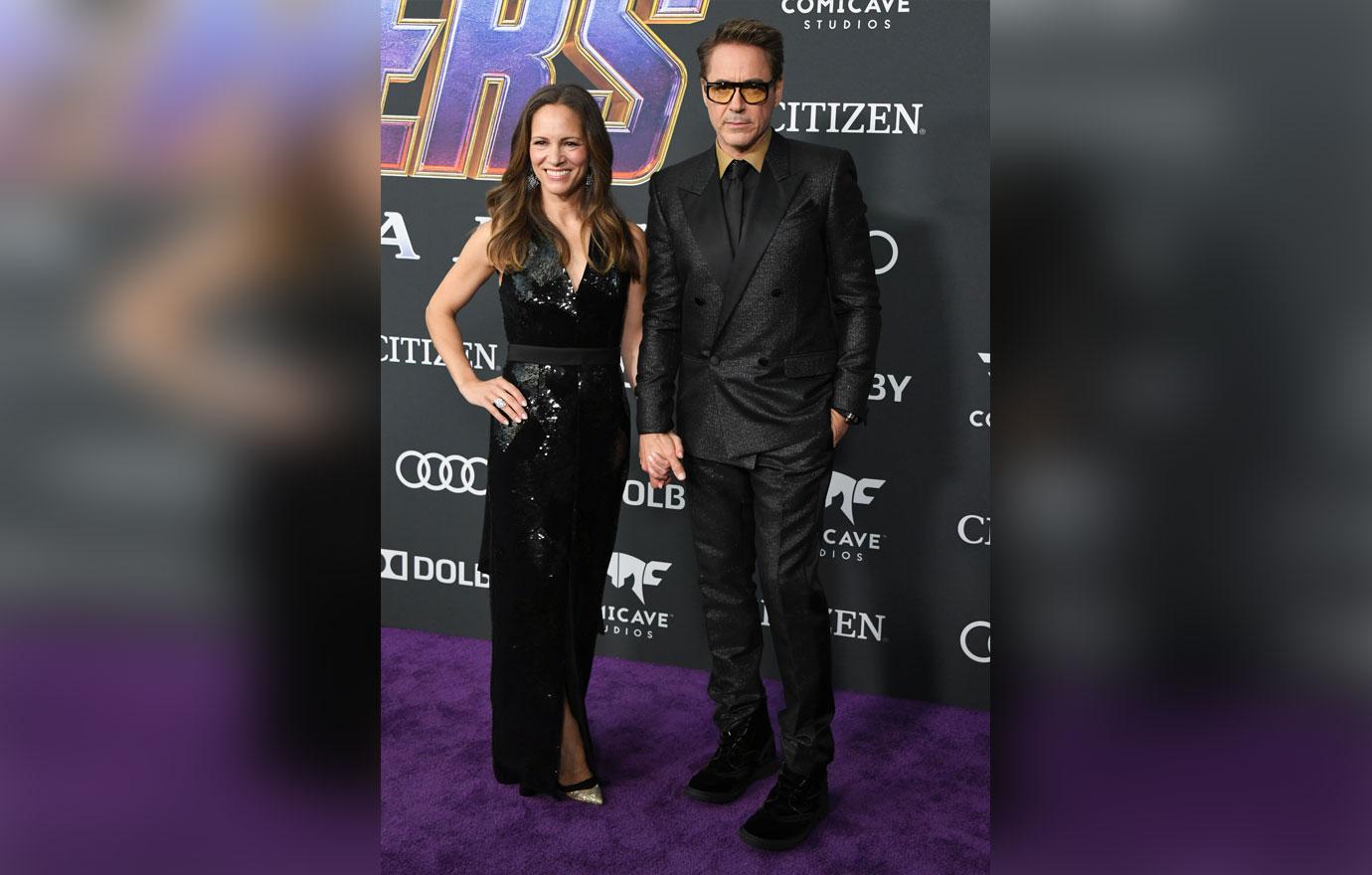 Fan favoriteRobert Downey Jr., a.k.a Iron Man, walked the red carpet with his wife, Susan Downey. He wore an all-black suit with a hint of gold on the collar of his shirt and his signature black eye glasses. Susan, 45, matched her husband and wore a sequin black gown.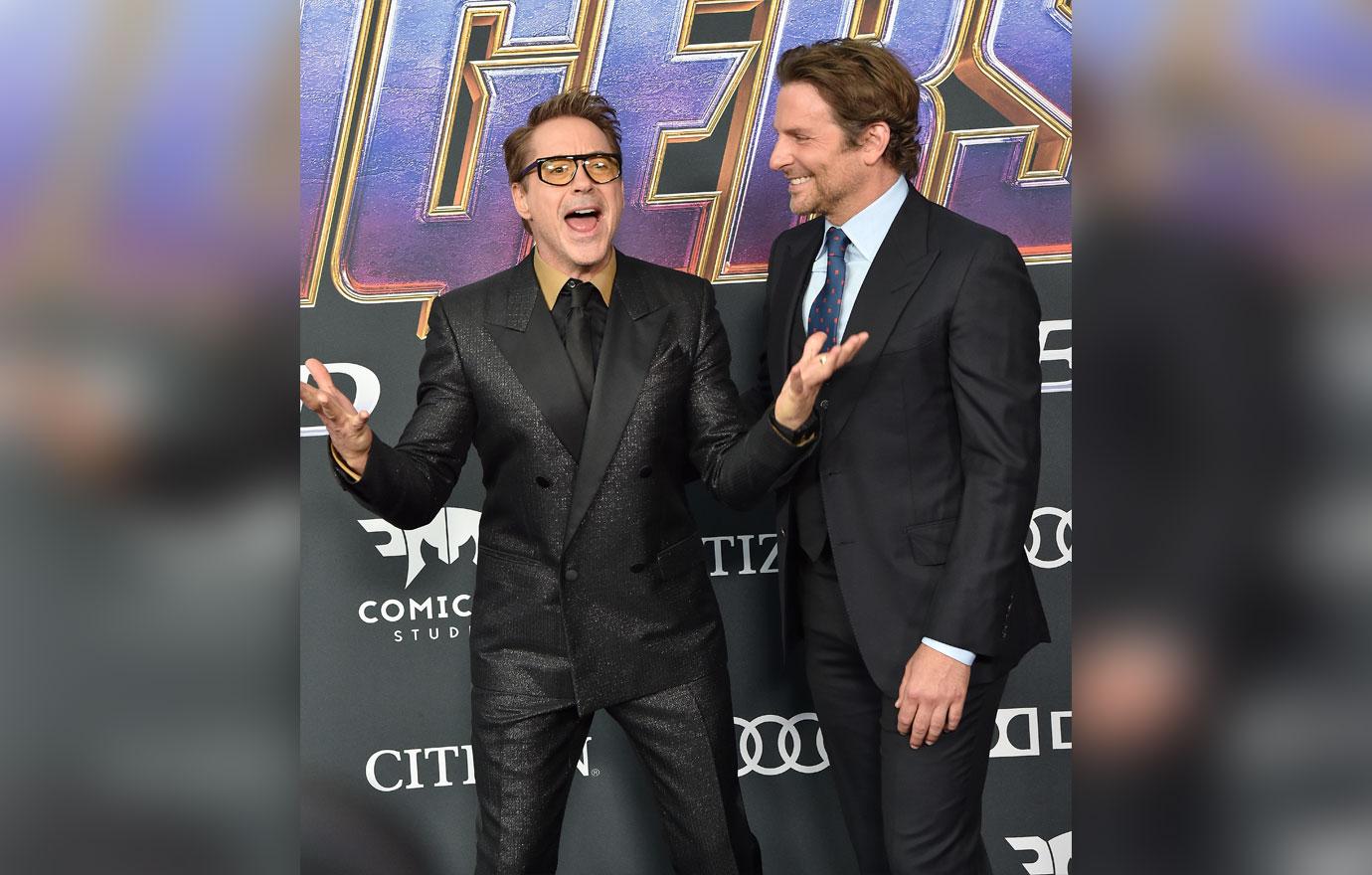 Robert, 54, and his longtime friend Bradley Cooper had a bromance moment on the carpet as they posed together.
Article continues below advertisement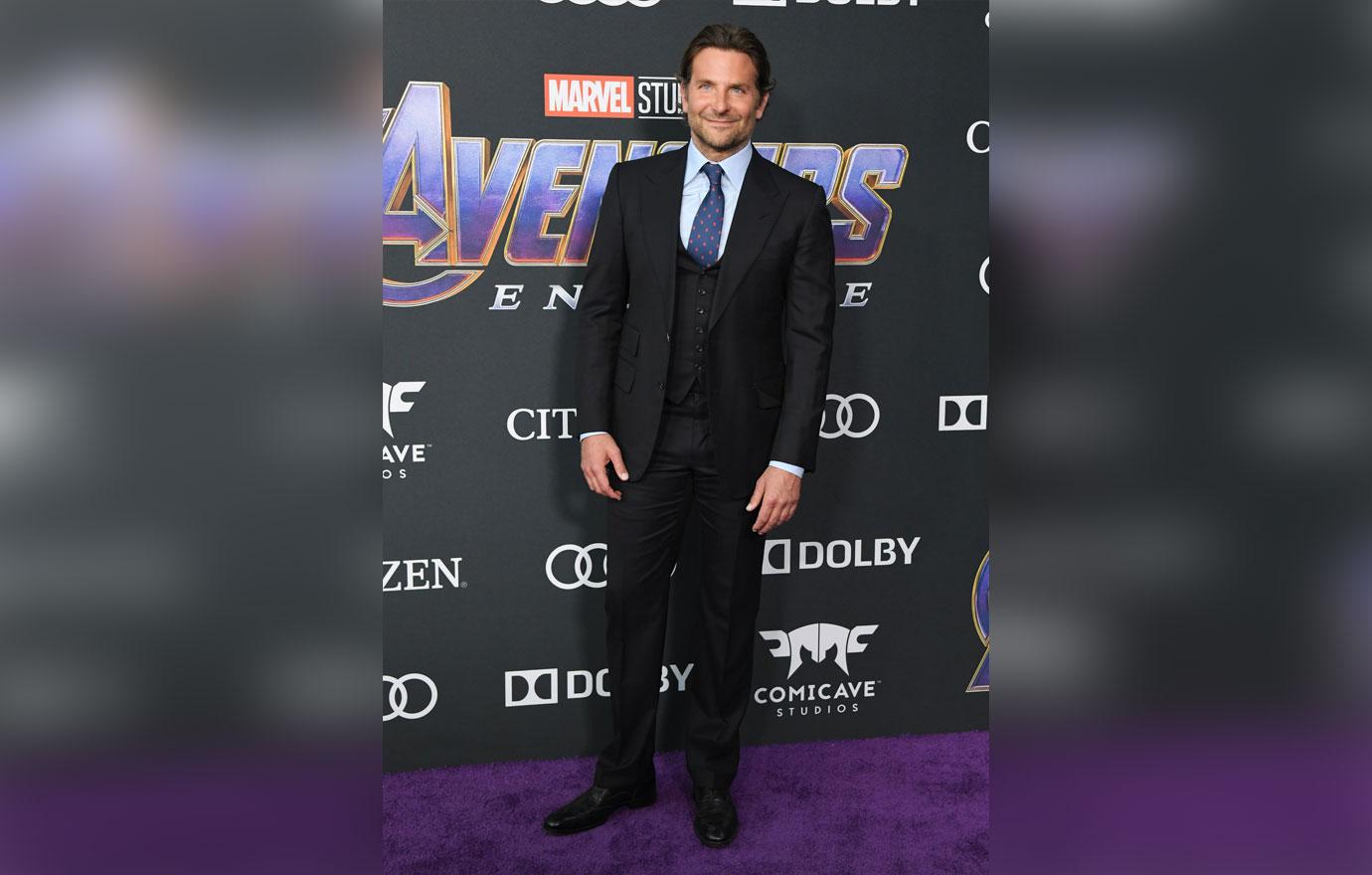 The A Star is Born actor was all smiles in a black suit, baby blue, button down shirt and a blue and orange polka dot tie.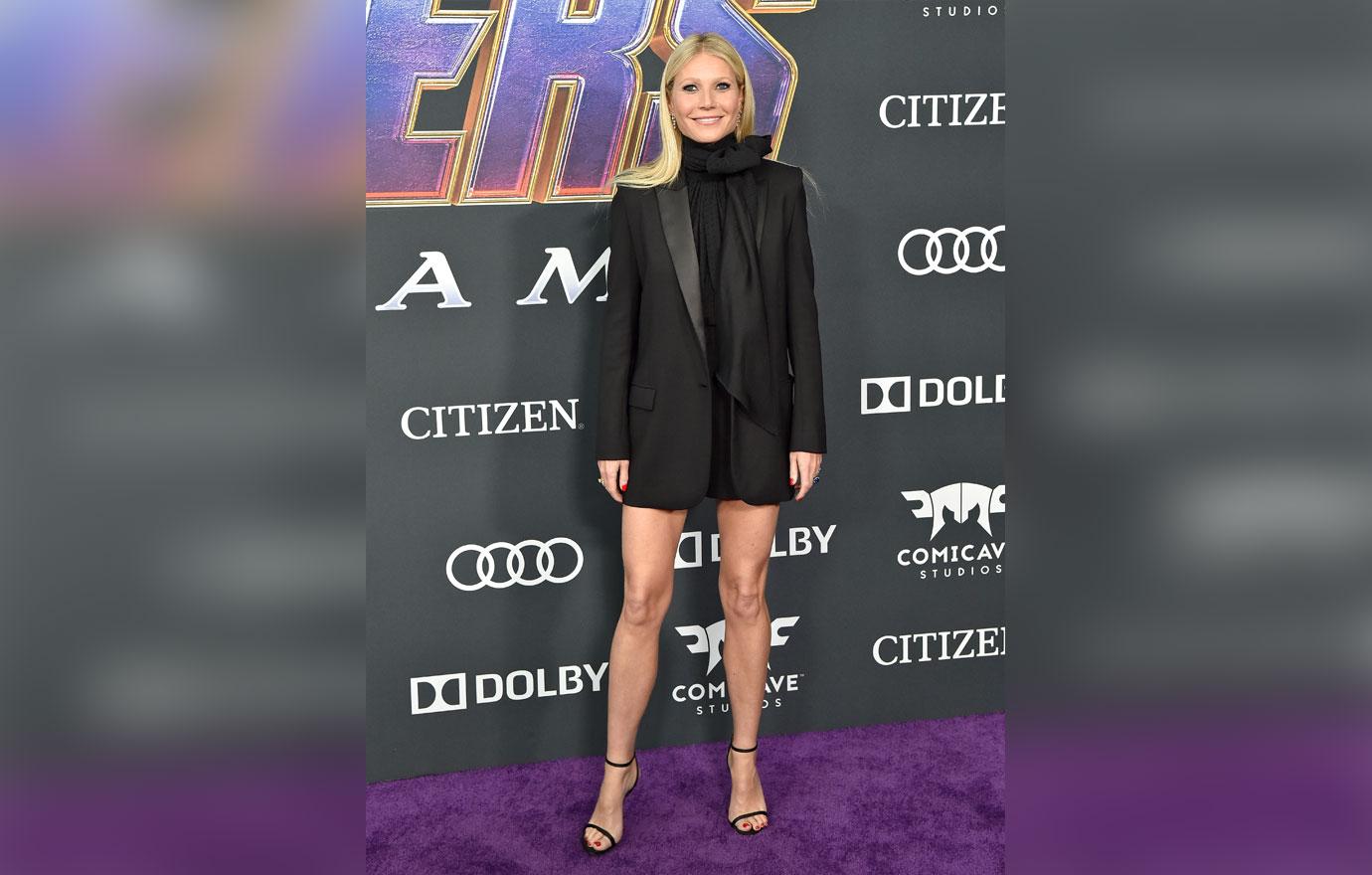 Gwyneth Paltrow wore a black, high-neck dress which included a bow, tied at her neck. She wore the number underneath a classic, black blazer and added a pair of black stilettos.
Article continues below advertisement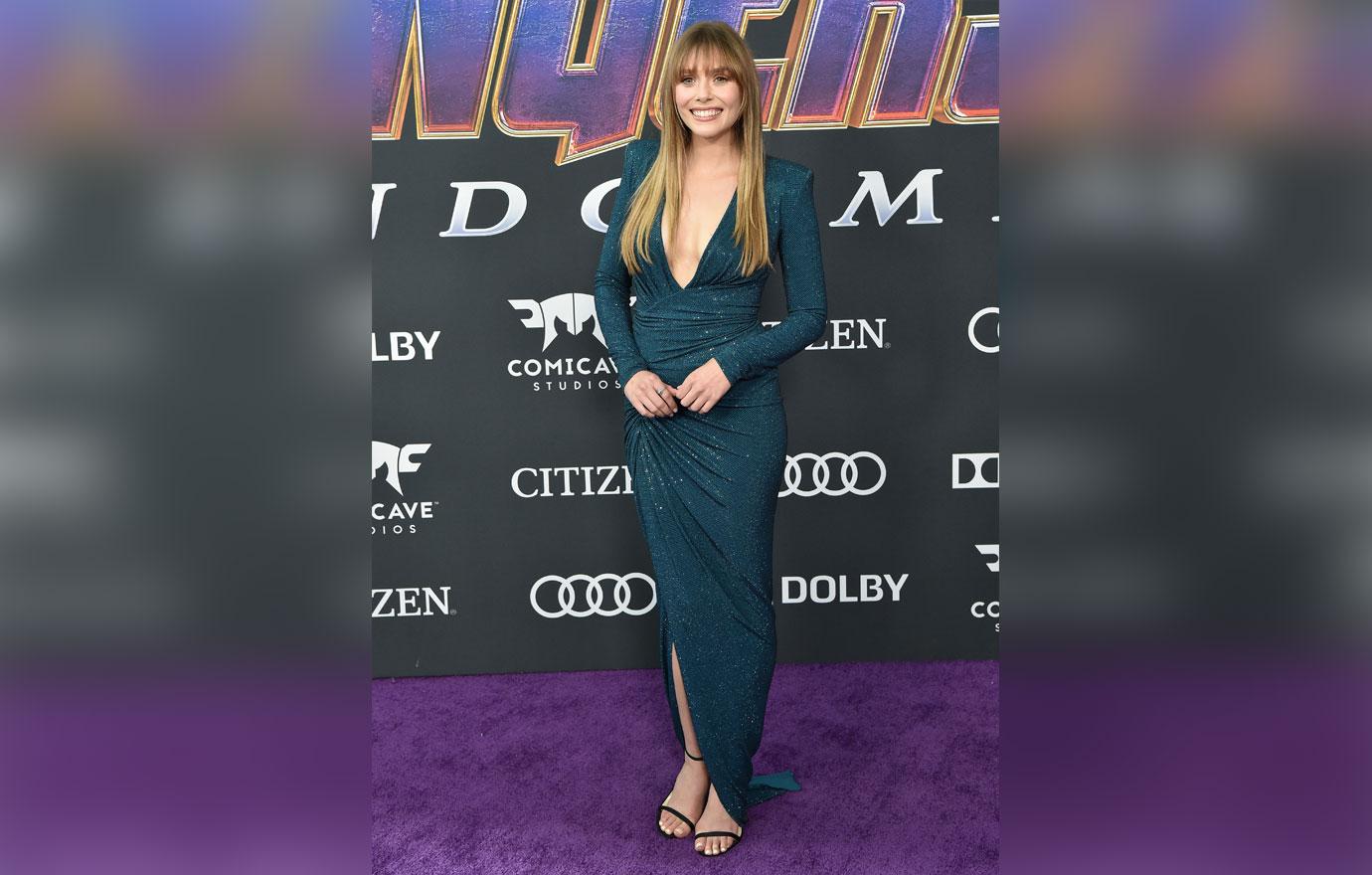 Elizabeth Olsen, who is known for her role as Scarlet Witch in the Marvel franchise, stepped out for the event in a emerald green gown.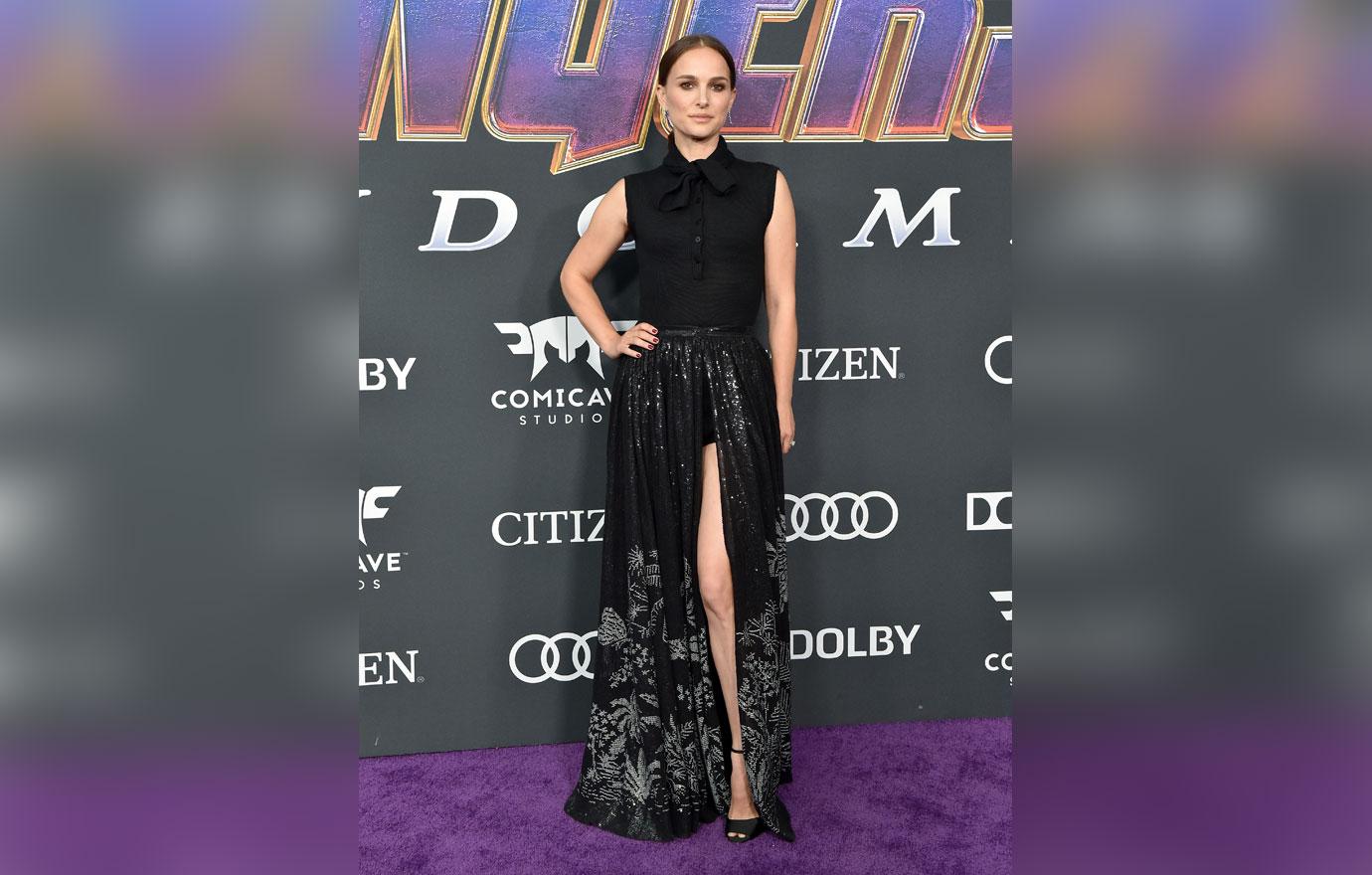 Natalie Portman showed off her long legs in a black body suit and sequin maxi skirt look. She kept her up in a sleek ballerina bun and rocked a pair of impressively tall heels.
Article continues below advertisement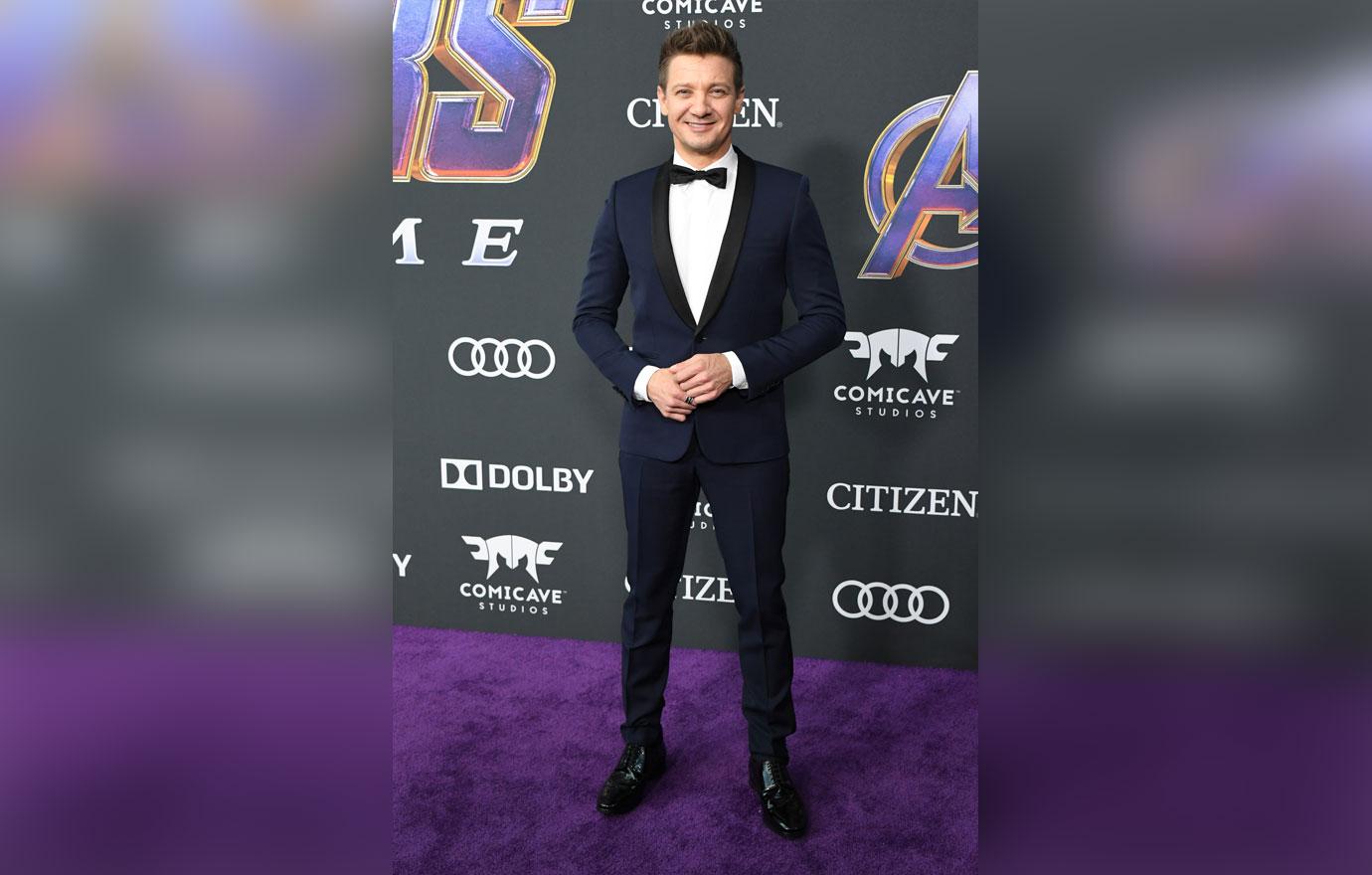 Jeremy Renner, who plays Hawkeye in The Avengers, looked dapper in a traditional black and white tux.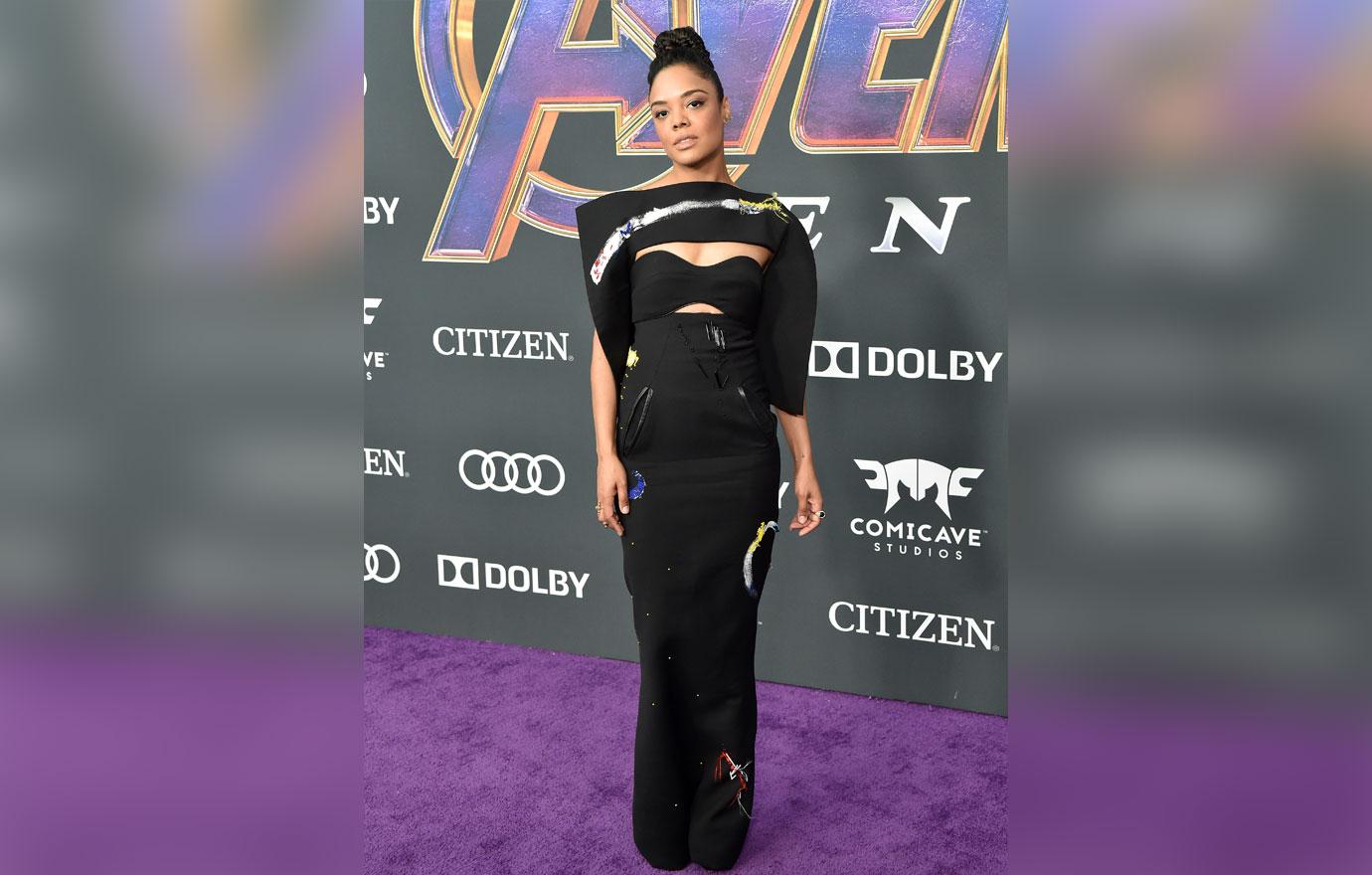 Creed's Tessa Thompson wore a black, fitted gown that featured colorful bits of fabric.
Article continues below advertisement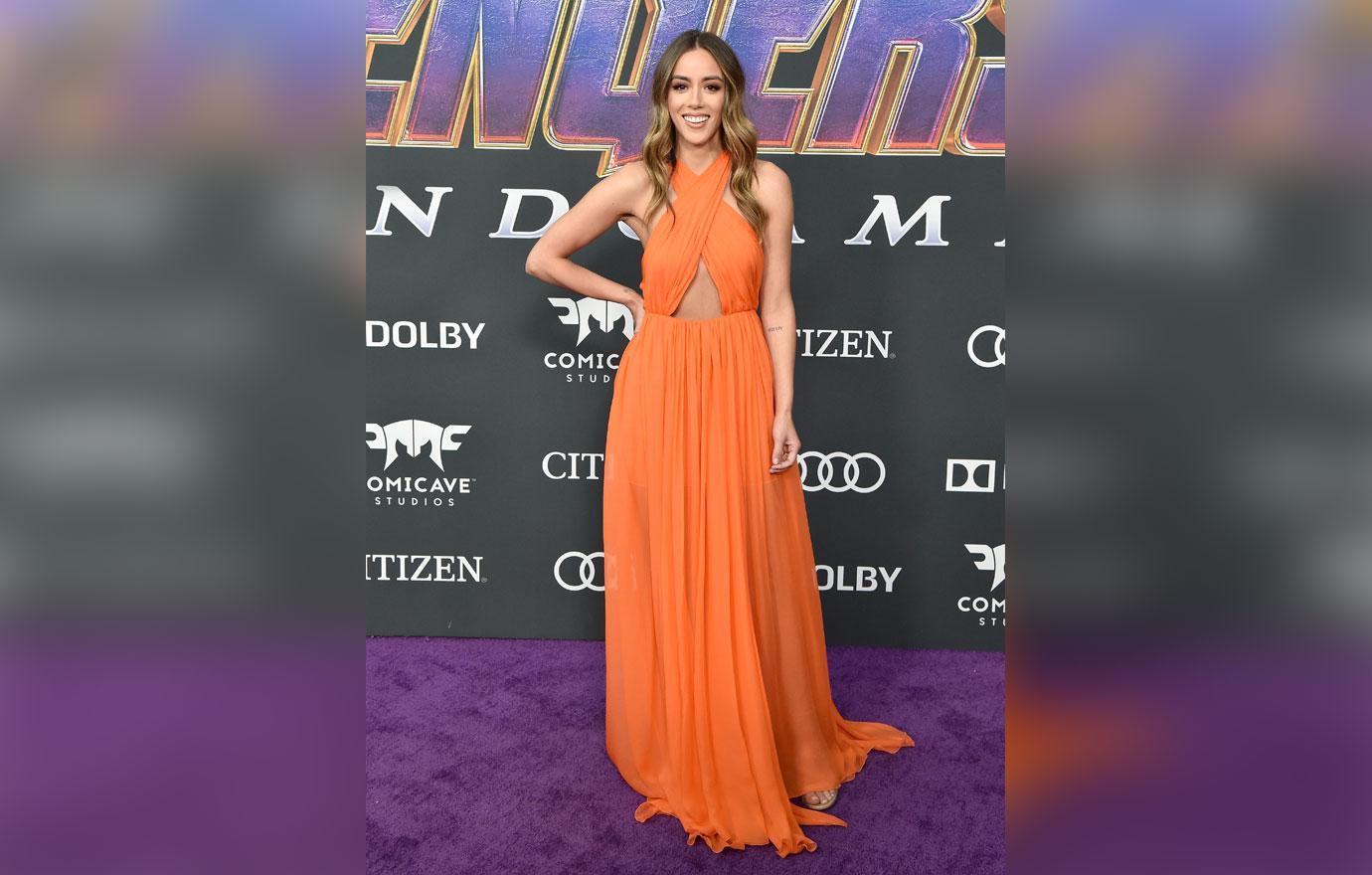 Marvel actress Chloe Bennet looked amazing in a bohemian orange gown. Her ombré colored hair was left down in beach waves and she wore a bronzed makeup palette.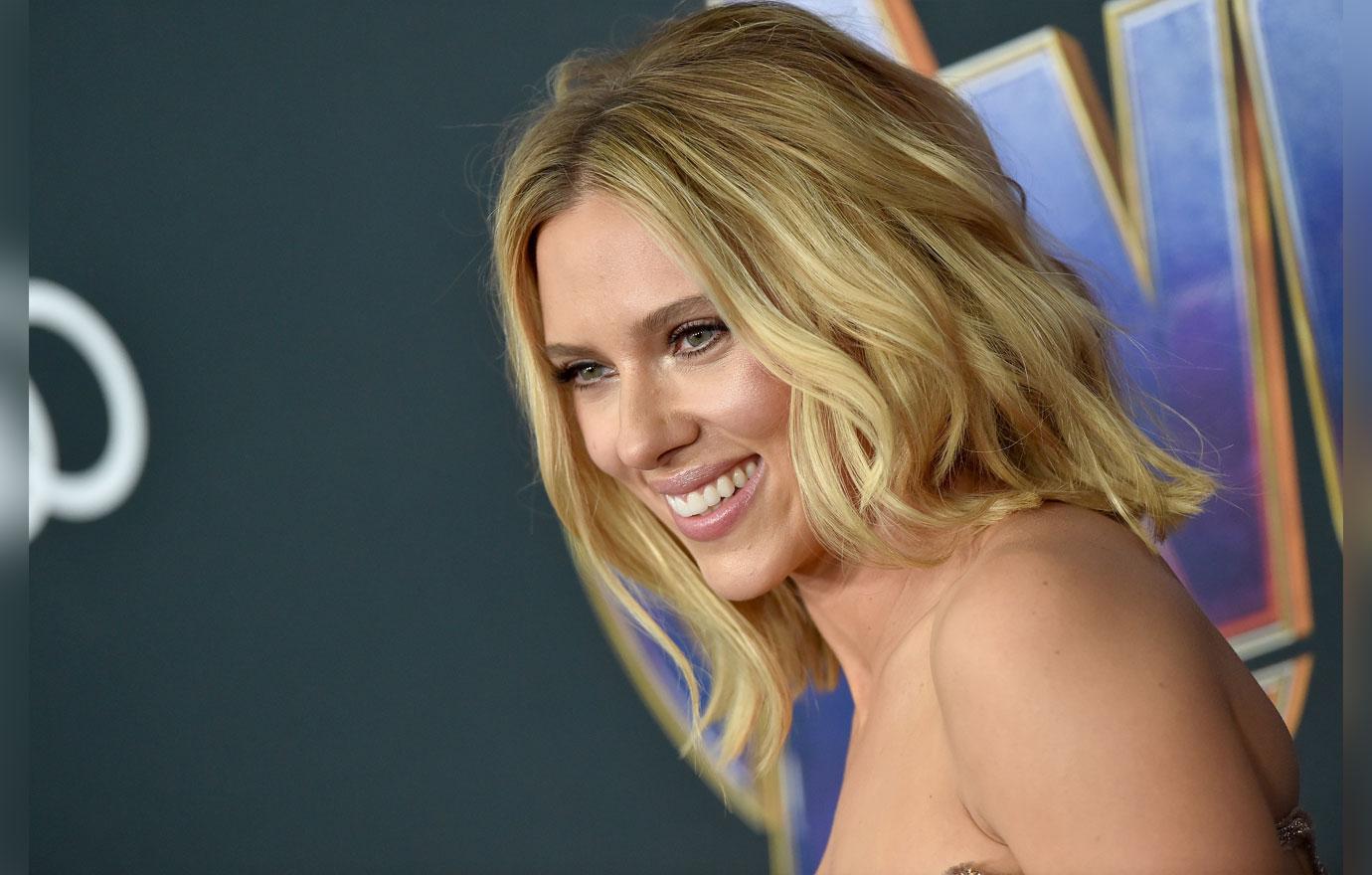 Avengers: Endgame premieres in US theaters on Friday, April 26.
Whose outfit do you like best from the premiere? Let us know in the comments below!