Ellen DeGeneres Insists She Is 'Not Having Marital Troubles' After Moving In With Courteney Cox — Watch
Article continues below advertisement
The 63-year-old introduced Cox on The Ellen DeGeneres Show as her "landlord," but the Friends alum clarified that DeGeneres was her "roommate" even if they don't get to see each other that often.
Despite the new living arrangements, DeGeneres and her wife, Portia de Rossi, are as strong as ever. "I should explain. I'm not having marital troubles. I'm not out of my house because I'm — I'm not living with Courteney Cox because I'm kicked out of my house," she explained.
Article continues below advertisement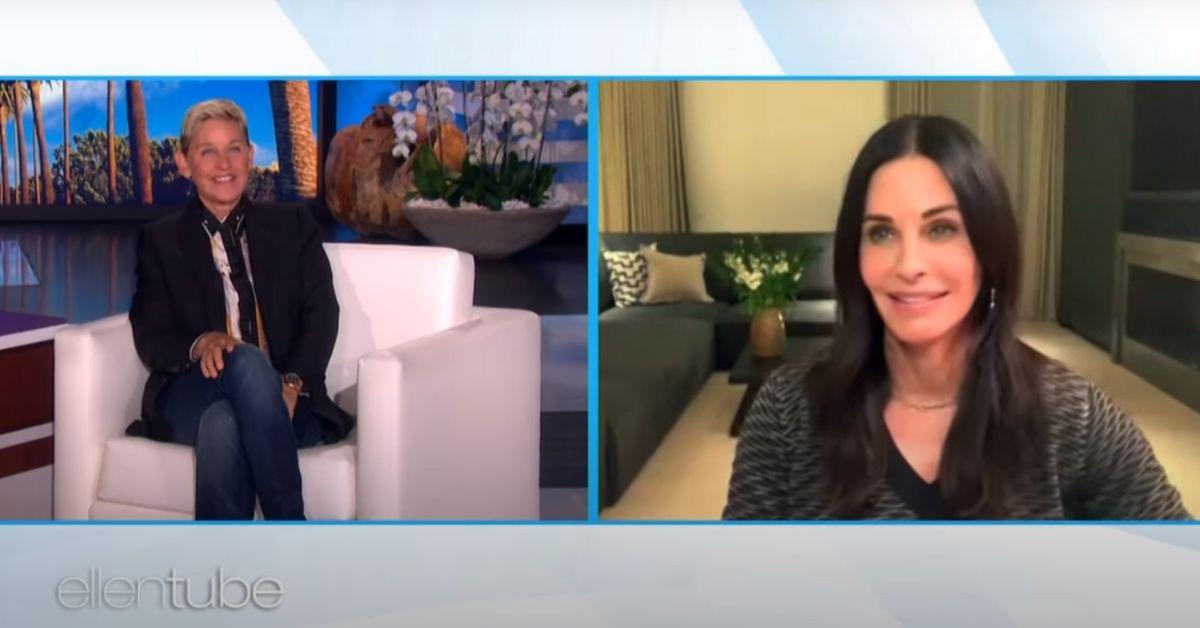 Article continues below advertisement
"We sold our house here in Beverly Hills and I needed a place to stay," she continued "[Courteney was] kind enough to say, 'Yes, stay at my house.'"
Last month, DeGeneres and de Rossi sold their "extravagant Beverly Hills estate," which they bought from Maroon 5 frontman Adam Levine in 2019 for approximately $47 million, according to Architectural Digest.
Article continues below advertisement
However, the Cougar Town star does not think DeGeneres is the best roommate so far. "Let's just put it this way: first of all, you know, you're my style guru. So, I was nervous about you staying here, being that I haven't redone it. I haven't been there in a year," Cox explained "So, I had it cleaned and I moved everything off the right side of the bathroom so you'd have your space in the drawers."
MORE ON:
The Ellen DeGeneres Show
Article continues below advertisement
She continued, "I was just really ready for you and then my assistant went there the next day after you left and [I asked her], 'How does it look? Is it okay?' And she's like, 'It looks great.' I said, 'Show me around,' and it was like, all of a sudden, 'Wait a minute. Ellen's toothbrush is on my side.' I was like, 'Well, where is my makeup?' So, essentially, you're a terrible roommate. You took over my side and your side."
DeGeneres corrected Cox and said that it was de Rossi. "I only have one side and she happened to be there one night," DeGeneres explained and told Cox her "makeup is still there, and it was just one toothbrush on that side."
Article continues below advertisement
Aside from the living sitch, Cox also dished on the upcoming Friends reunion. She described the upcoming "unscripted" show as "unbelievable" and "emotional," as the six original Friends cast members got to be on the stage together for the first time in "fifteen years or seventeen years."
DeGeneres is also close with Cox's Friends BBF Jennifer Aniston and said she is "one of my closest friends, I'm one of her closest friends" in 2019.