COUPLES
Emma Heming Declares She Won't Take The 'Precious' Time She Has Left With Bruce Willis 'For Granted'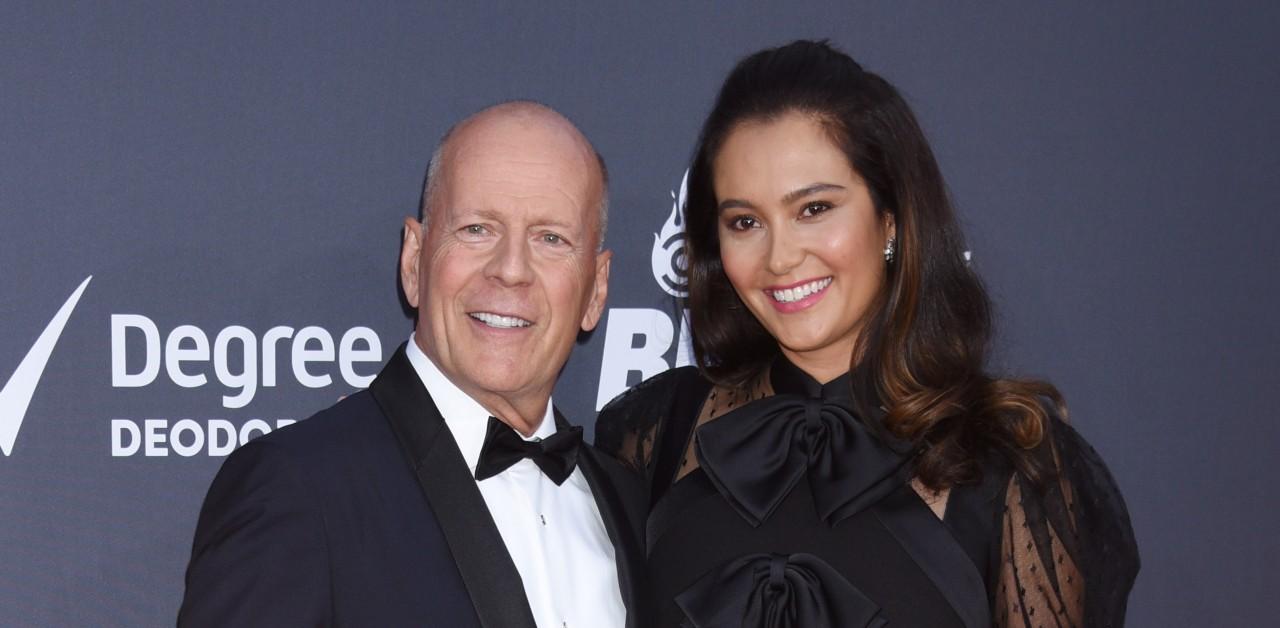 In March, Bruce Willis' loved ones released a joint statement to announce the movie star, 67, would be stepping away from acting due to his struggle with aphasia, which has impacted his "cognitive abilities."
Though his wife, Emma Heming, 43, has been trying to stay positive in the wake of his diagnosis, she admitted that life has become quite stressful as she looks after her husband and their two daughters, Mabel, 10, and Evelyn, 8.
Article continues below advertisement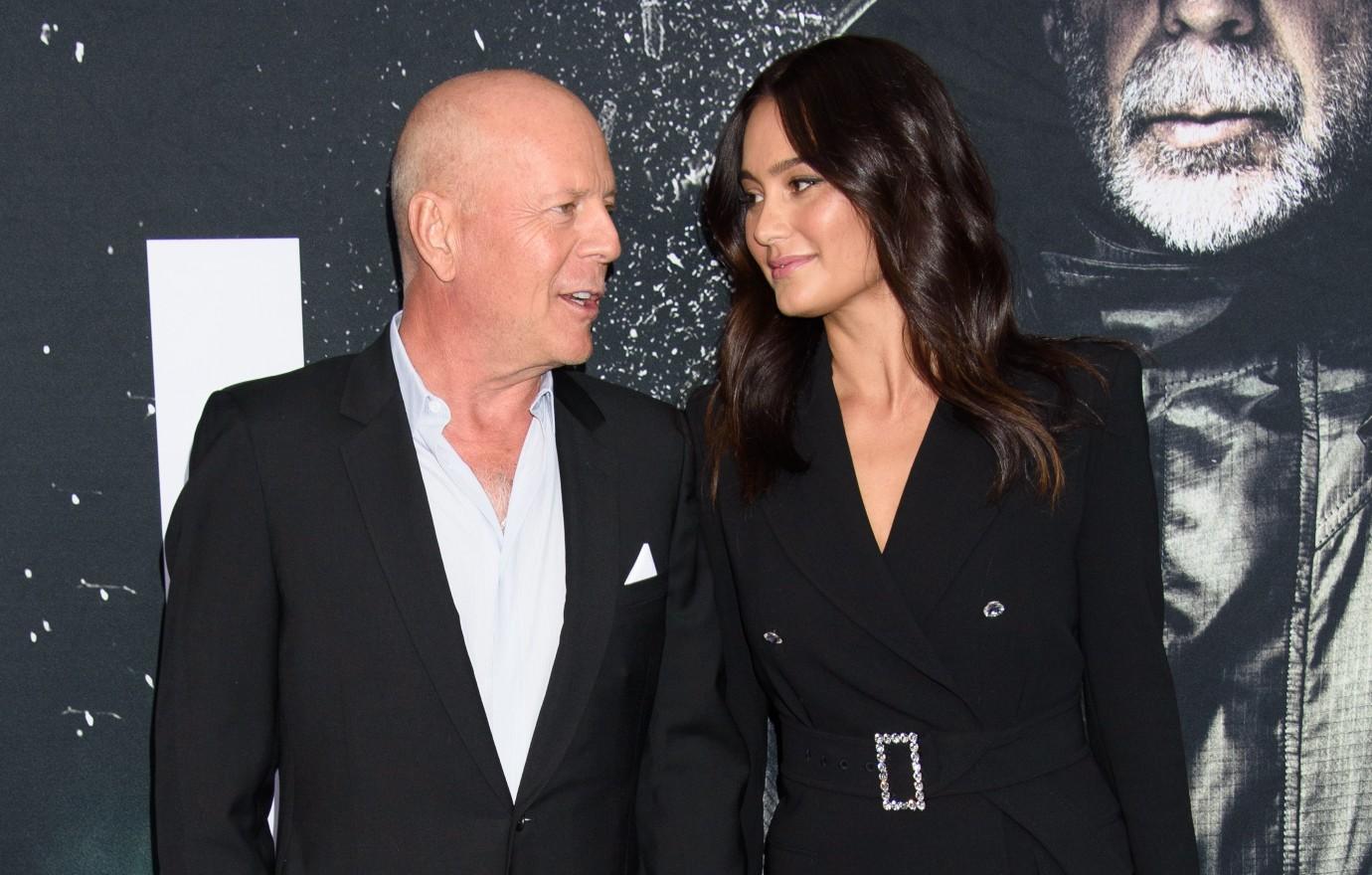 Article continues below advertisement
"Someone told me not long ago that when you over-care for someone, you end up under-caring for yourself. That stopped me in my tracks and really resonated with me," continued the model. "I don't mother myself perfectly but I know that I have some basic baseline needs that are a must, like first and foremost, exercise. It's a time I can disconnect and can do something that I know makes me feel good overall."
The mom-of-two noted that despite the Die Hard star's health woes, their household isn't a somber one thanks to their tykes.
"The girls bring so much love, laughter, and life into our home," she shared. "For us as a family it's always been about making memories. We just love spending time with each other and we know that time is precious, and I don't take that for granted."
Article continues below advertisement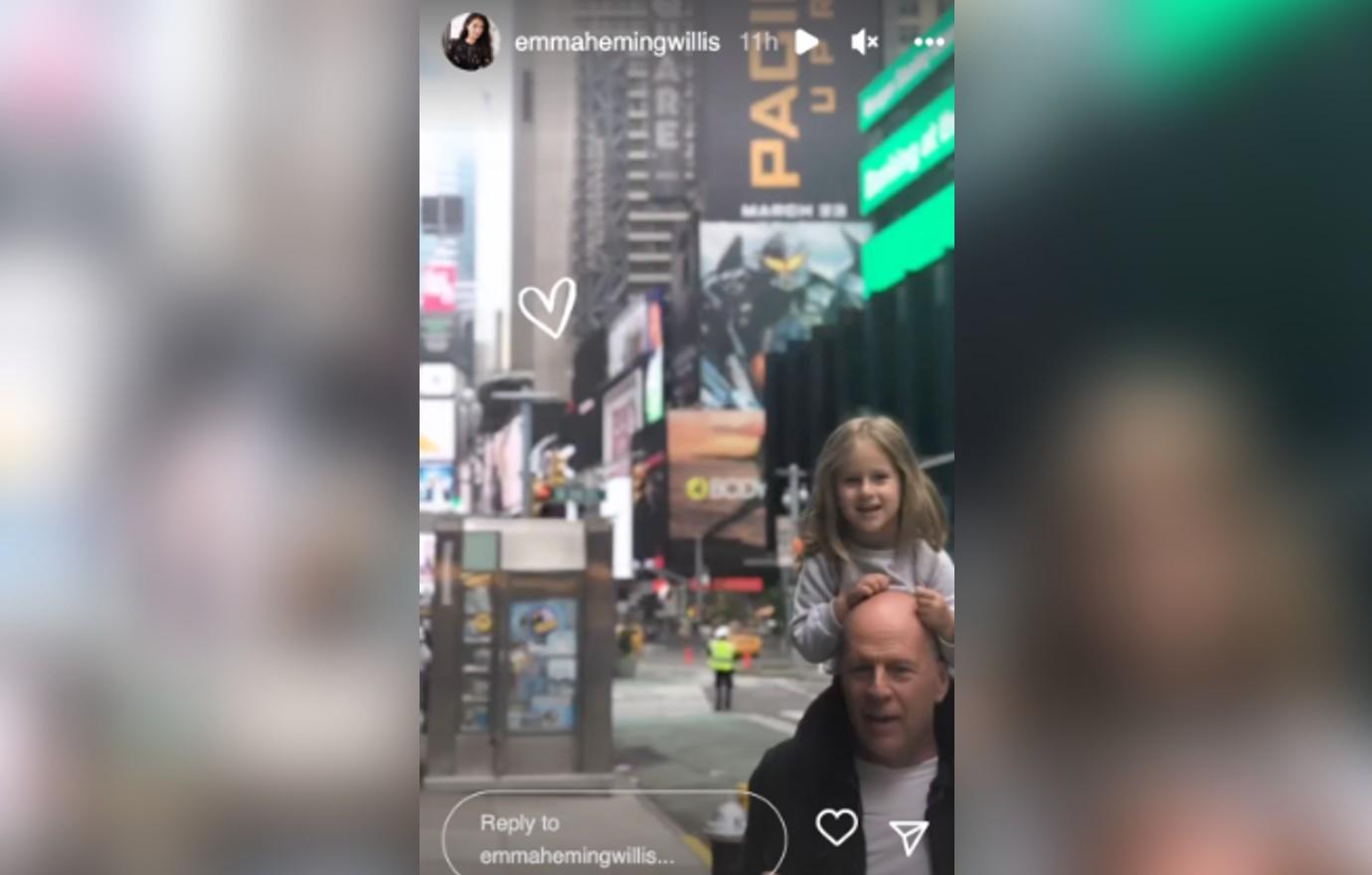 Speaking of memories, Heming has been reminiscing on some of her favorite ones via Instagram lately. Most recently, she posted a few throwbacks, including one that showed the couple when they were still waiting for the arrival of their second daughter.
On Thursday, May 19, she uploaded a photo (seen above) and a video of their youngest sitting atop the actor's shoulders as they took in the sights around Times Square. "Miss those NY days," she captioned the sweet post.
Willis also has three adult daughters with ex-wife Demi Moore: Rumer, 33, Scout, 30, and Tallulah, 28, all of whom have shared some snaps with their dad as well.
According to a Star source, the latter has changed her and fiancé Dillon Buss' wedding plans in the wake of Willis' diagnosis. "It was either put off the wedding or move it up," revealed the source. "They decided the most important thing was that Bruce be there and be well enough to walk her down the aisle."