NEWS
Erika Jayne Emerges To Shop With 'RHOBH' Costars In Aspen As Fraud & Embezzlement Lawsuit Heats Up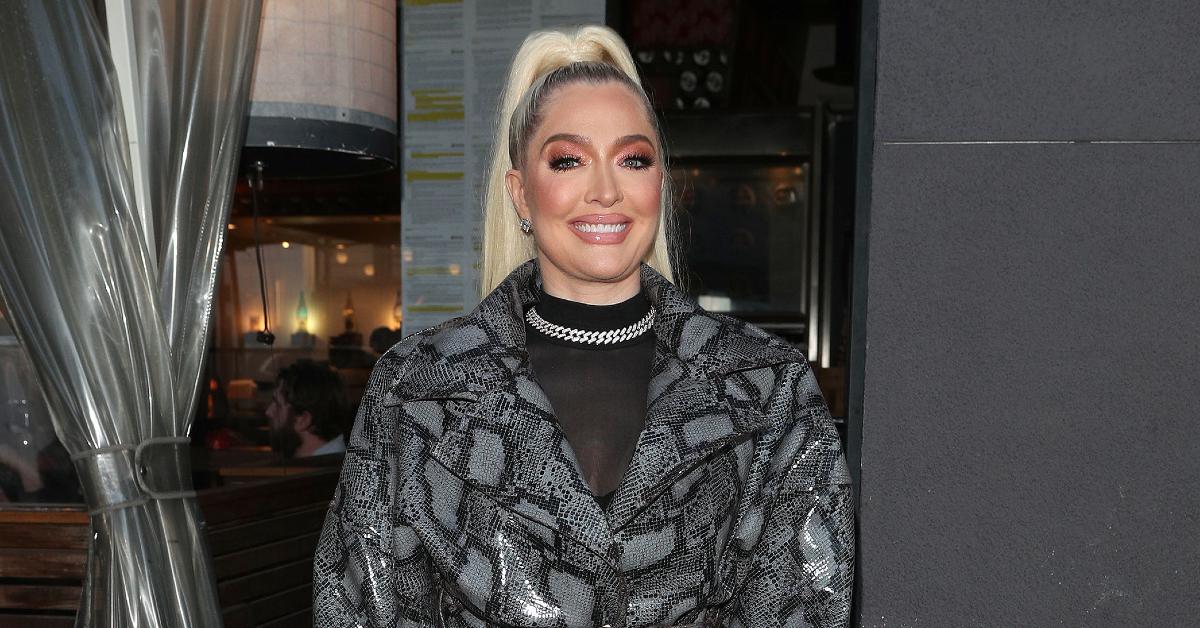 Article continues below advertisement
The 50-year-old reality star was spotted out and about on a shopping trip with her fellow housewives over the weekend, marking her first sighting since the latest update in her legal battle.
As OK! previously reported, it was announced on Saturday, January 29, that one of the lawsuits against Jayne was dismissed, but her legal troubles are far from over.
Article continues below advertisement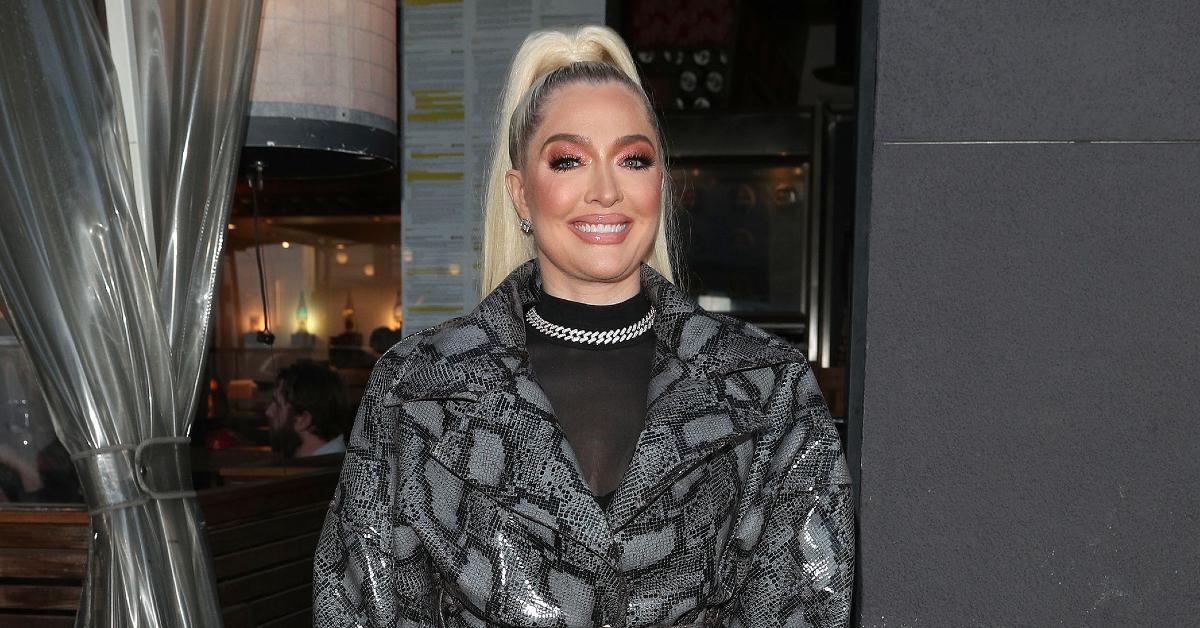 The Real Housewives of Beverly Hills star seemed to be blowing off steam with her costars, as she was photographed hitting the shops in Aspen, Colorado, later in the day on Saturday.
Article continues below advertisement
In the photos obtained by Daily Mail, Jayne was seen rocking a winter-chic look with a forest green snowsuit and a furry coat with matching snow boots while reuniting with her pals for the snowy trip. Other RHOBH stars — including Lisa Rinna, Kyle Richards and more — were also present for the shopping outing after a day on the slopes.
Article continues below advertisement
The sighting came just hours after it was revealed that the Pretty Mess author was dismissed from a Chicago lawsuit, which alleged that Jayne and her estranged husband, Tom Girardi, embezzled millions from clients of Girardi's law firm, including the families of plane crash victims. (The embattled star has continually denied any involvement in Girardi's allegedly shady business matters).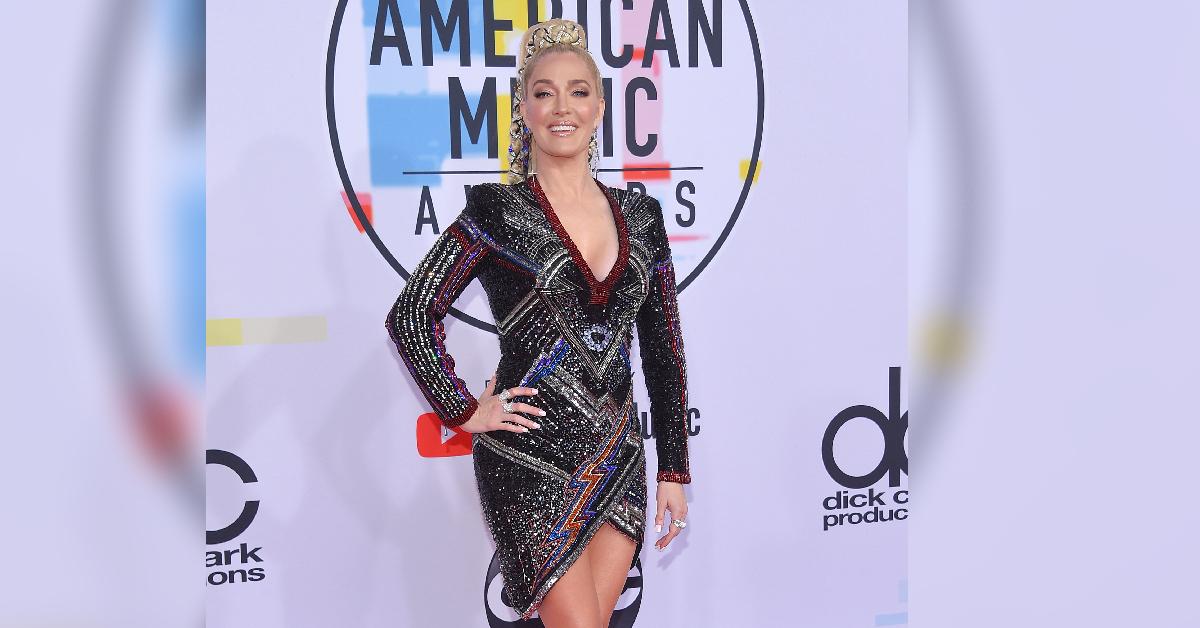 Article continues below advertisement
The court documents from Saturday claim that "pursuant to stipulation, plaintiff's claims against defendants EJ Global LLC and Erika Girardi are dismissed without prejudice and without costs," meaning that the lawsuit was dismissed in Chicago, but will likely be moved to California instead.
Attorney Jay Edelson — who filed the original suit against the embattled pair — insisted he still plans to grill Jayne for her alleged involvement in the embezzlement scheme, and will be refiling a suit in California. Radar reported the plaintiffs entered a dismissal against Jayne, knowing the claims would be refiled.
Article continues below advertisement
"The suit is being refiled in California (to avoid fights over jurisdiction)," Edelson wrote in a tweet over the weekend. "No chance we are letting @erikajayne off the hook, especially given the evidence we have found. All money will go fully to the victims until they are made whole."
The powerhouse lawyer also called out Jayne's team for the "innacurate" statements about her dismissal, which imply that the TV personality is off the hook despite the serious accusations against her.
Article continues below advertisement
"We have learned a lot about Erika and [her company] EJ Global over the last year, including how they choose to conduct business, the extent to which they knew of and benefitted from Tom's fraud, and how they have taken this tragedy and made more money off of it than most people earn in a lifetime," Edelson told Entertainment Weekly.
Article continues below advertisement
"We are very confident that, in the end, we will be able to demonstrate to a jury that Erika and EJ Global are legally responsible to return the money they have from the Lion Air widows and orphans," he reportedly continued. "We also believe that, based on recent positions she has taken publicly and in the courts, we can pursue broader theories that may make her legally responsible for Tom's decade-long ponzi scheme. Erika and EJ Global will be held to account."
Jayne also made headlines last week after it was revealed she was refusing to hand over a pair of expensive earrings from Girardi that may have been purchased with embezzled funds.
Article continues below advertisement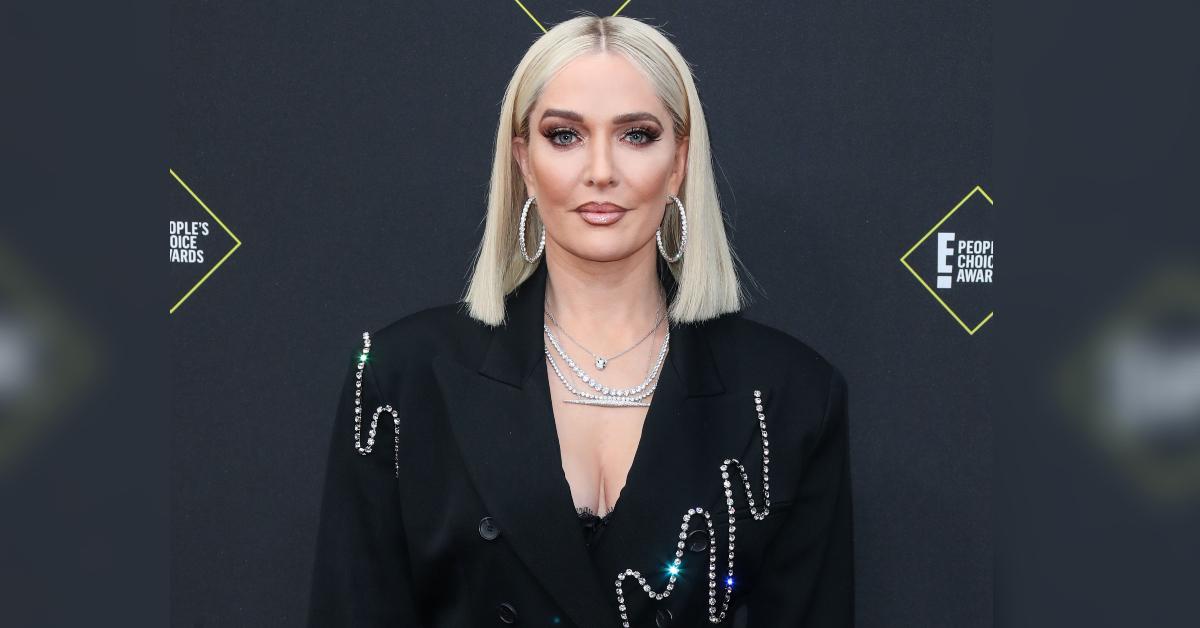 "The evidence filed in court by the trustee shows a clear money trail to the purchase of these earrings," attorney Ronald Richards told Us Weekly last week. "Erika should return them immediately. They were purchased with estate funds. She will not be able to hide behind her attorney in her response. She will have to provide testimony under oath and be subject to a deposition if she persists."
Article continues below advertisement
Meanwhile, Jayne's lawyer, Evan C. Borges, fired back: "I am disturbed by everyone jumping to conclusions about Erika, who is innocent, and trying to blame her for the actions of others. If the law matters, the trustee's motion is completely out of bounds," as OK! reported.
He continued, "Even based on the incomplete hearsay evidence filed with the motion, the trustee has no claim based on Erika innocently receiving a gift of earrings 15 years ago from her now estranged and then-extraordinarily wealthy husband."