EXCLUSIVE
'We're Never Gonna Say Goodbye': 'F9' Star Tyrese Gibson Reveals His Thoughts On A 'Fast & Furious' Spinoff For Roman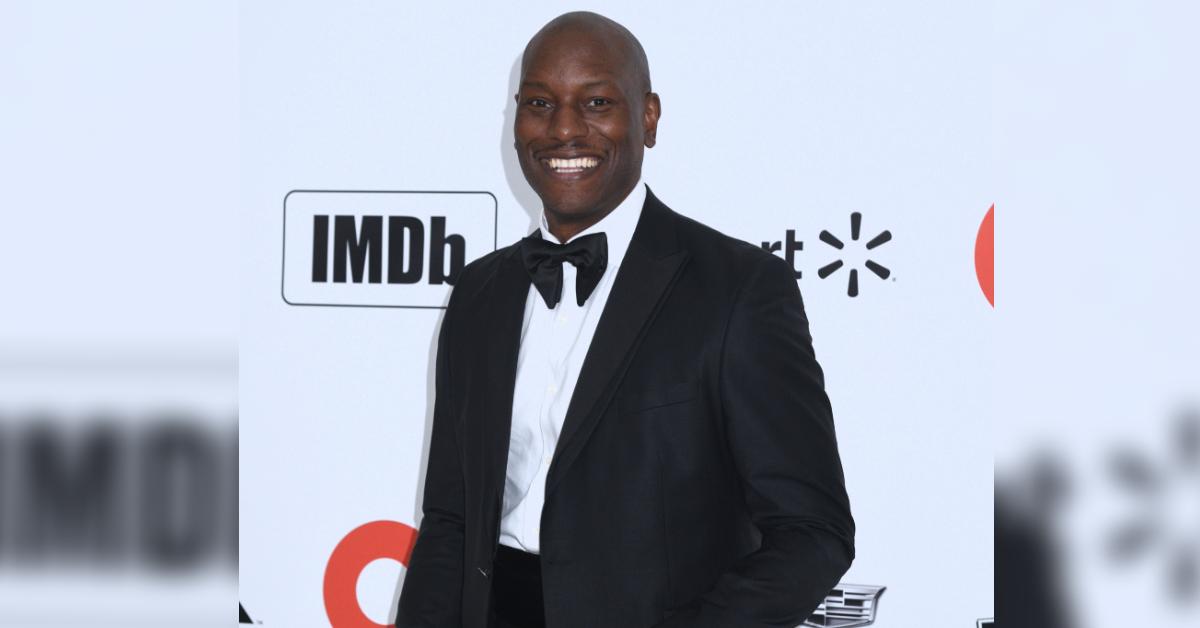 In the action-packed summer flick F9, Tyrese Gibson rides the Fast & Furious franchise to outer space. So what did he do for an encore? Bring audiences back to movie theaters with the help of Regal and Pepsi!
Article continues below advertisement
Gibson, who joined Fast fans at the grand opening of Regal Benders Landing in Spring, Texas, on June 16, recently chatted with OK! about his thoughts on a Fast and Furious spinoff as well as his upcoming passion project.
What were your defining movie experiences while growing up?
TG: In my childhood, I went to see Ghostbusters and Back to the Future. When I was 9 years old, I went to Universal Studios to see the whole tour of the backlot, and now I have two theme park rides at Universal: Transformers: The Ride and The Fast and the Furious!
Article continues below advertisement
Your F9 character, Roman, eats candy when he's nervous. Do you have a go-to movie theater snack?
Nachos and cheese — and popcorn with extra butter.
Article continues below advertisement
Your entry into the Fast saga, 2003's 2 Fast 2 Furious, has been credited with establishing the tone of the rest of the series.
You just made my day for making me aware of that. Compliments do not fall on deaf ears to me. My mom said to me, "If someone gives you love, it should always feel like the first time."
Fast 10 and 11 are supposed to wrap up the saga. Would you consider doing a series focusing on Roman and Tej (Ludacris)?
We're never gonna say goodbye! I'm like Benjamin Button, I'm getting younger every year. If Fast 10 and 11 are going to be the last, and there's an opportunity to do a spinoff to keep the legacy of the Fast & Furious going, then I think that would be the first time of me entertaining the idea. Right now, I love my little slice of the pie. The idea of making the entire movie about me and one other character has always been uncomfortable for me.
Article continues below advertisement
Another passion project of yours is a biopic about the late R&B singer Teddy Pendergrass. What's the latest progress on that film?
Lee Daniels is going to direct me as Teddy Pendergrass. I'm a singer first, turned actor. I knew Teddy personally. He took me under his wing and called me his son. I was one of the best men at his last wedding and one of the pallbearers at his funeral. Teddy was born and raised in Philly, just like Lee. I'm excited.