PHOTOS
Fire Suspiciously Close To Capitol Building Causes Full Lockdown During Inauguration Rehearsal — See Behind-The-Scenes Photos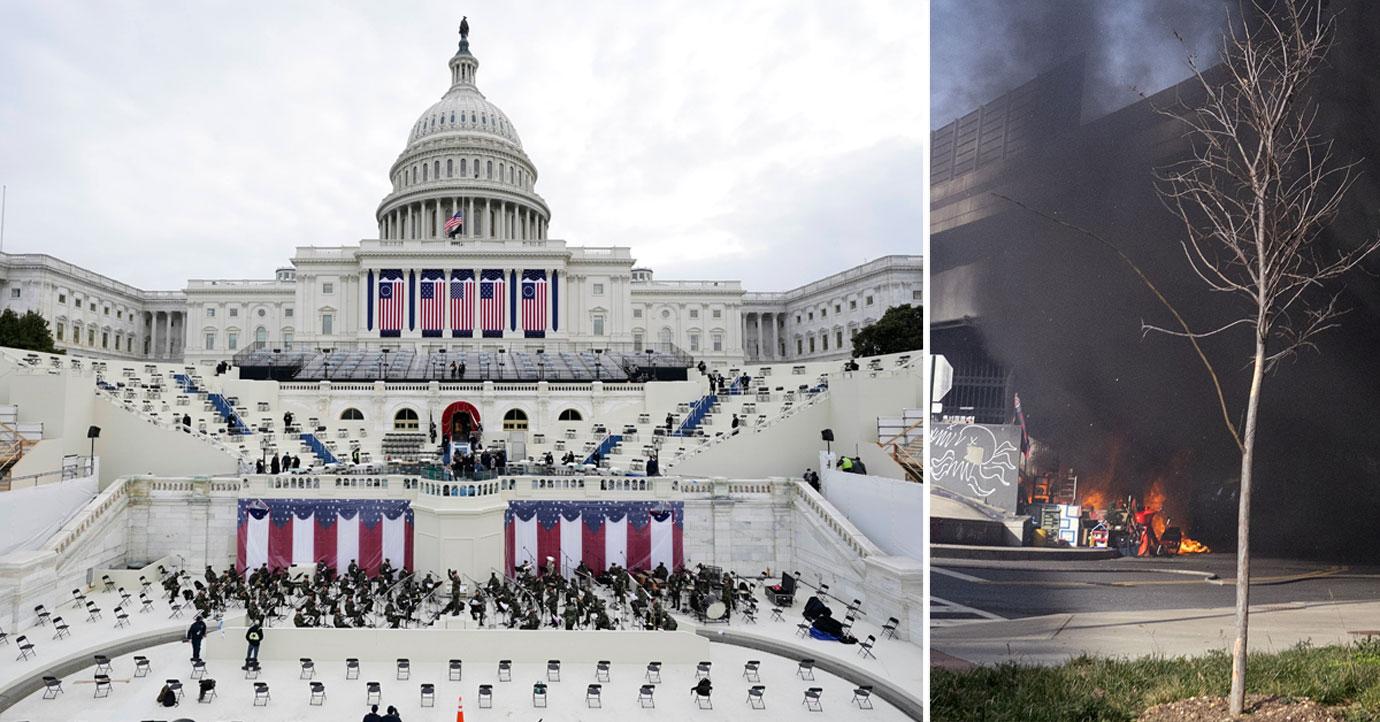 Washington D.C. is on high security alert this week due to the Presidential Inauguration on Wednesday, January 20. On Monday morning, the Capitol building was put on full-blown lockdown for an hour, due to a small fire a short distance away, out of an abundance of caution.
Upon hearing reports of smoke and fire coming from a nearby bridge, Capitol police immediately sprung to action and advised lawmakers and staff in the building to shelter in place.
Article continues below advertisement
The fire ended up coming from what appeared to be a homeless encampment, with officials stating that a tent had been accidentally ignited. The flames were put out quickly and nobody was seriously hurt, but the Capitol remained under lockdown for an hour.
The hair-trigger response was indicative of the temperature in D.C., with security concerns running high as the inauguration of Joe Biden approaches.
On January 6, a mob of Donald Trump supporters stormed the Capitol building, managing to breach security and enter the House and Senate chambers, causing legislators and officials to scatter to safety.
Article continues below advertisement
Trump has been urging his followers to protest and "stop the steal" of the presidency, which he alleges Biden won by fraudulent means.
Scroll through the gallery below to see the behind-the-scenes photo of the latest (and, luckily, harmless) event to shake up national security.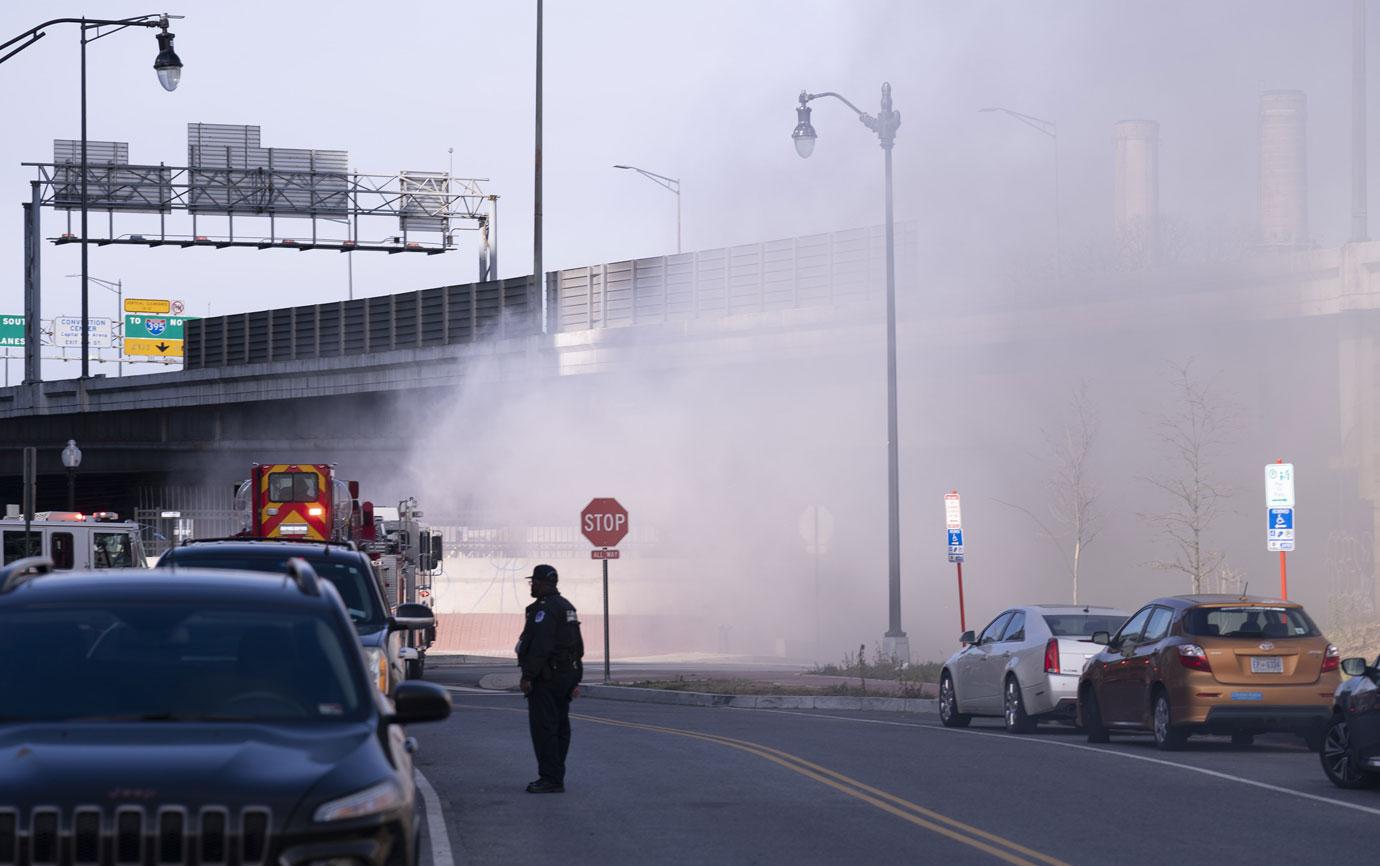 Smoke billowing out from under the bridge less than a mile away from the Capitol building was attended to quickly by police and the fire department, but Capitol security was still poised for potential disaster.
Article continues below advertisement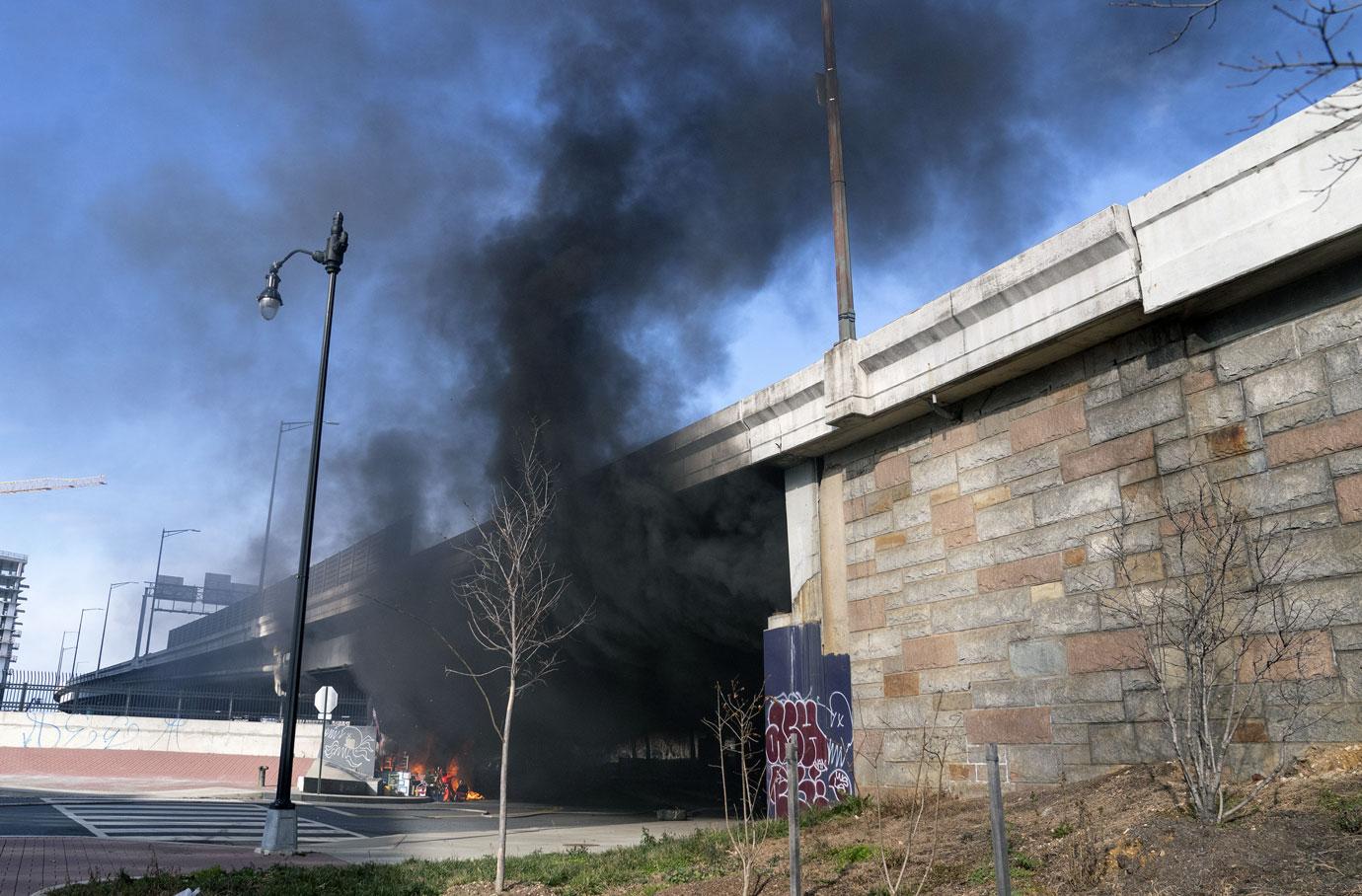 The occupant of the tent that caught fire, a homeless woman, told officials she had been using propane, to which police attributed the blaze, as well as a report of hearing an "explosion."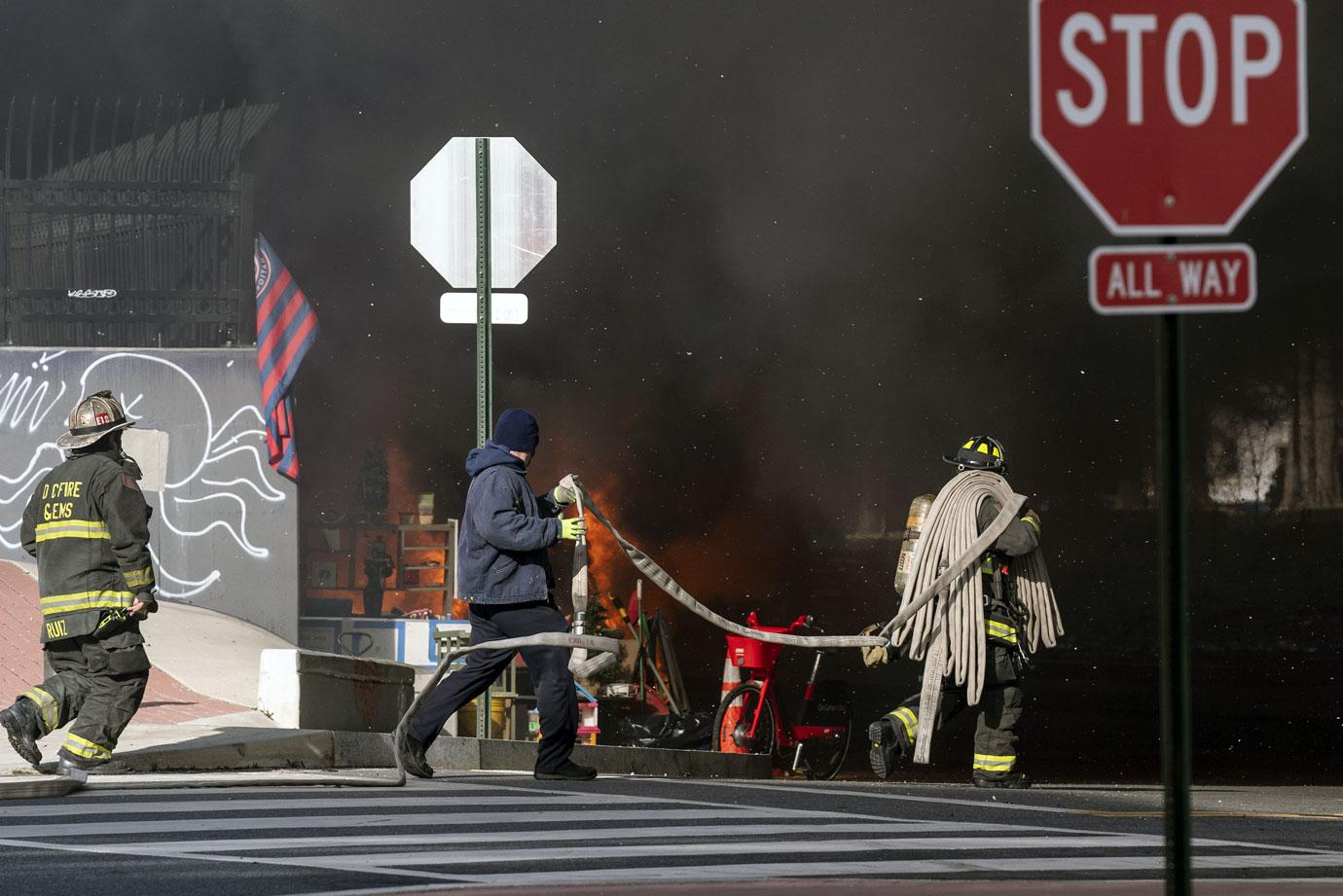 A close-up zoom into the area under the bridge shows the scope of the fire and the plumes of smoke that triggered a full lockdown on the Capitol during rehearsals for Inauguration Day ceremonies.
Article continues below advertisement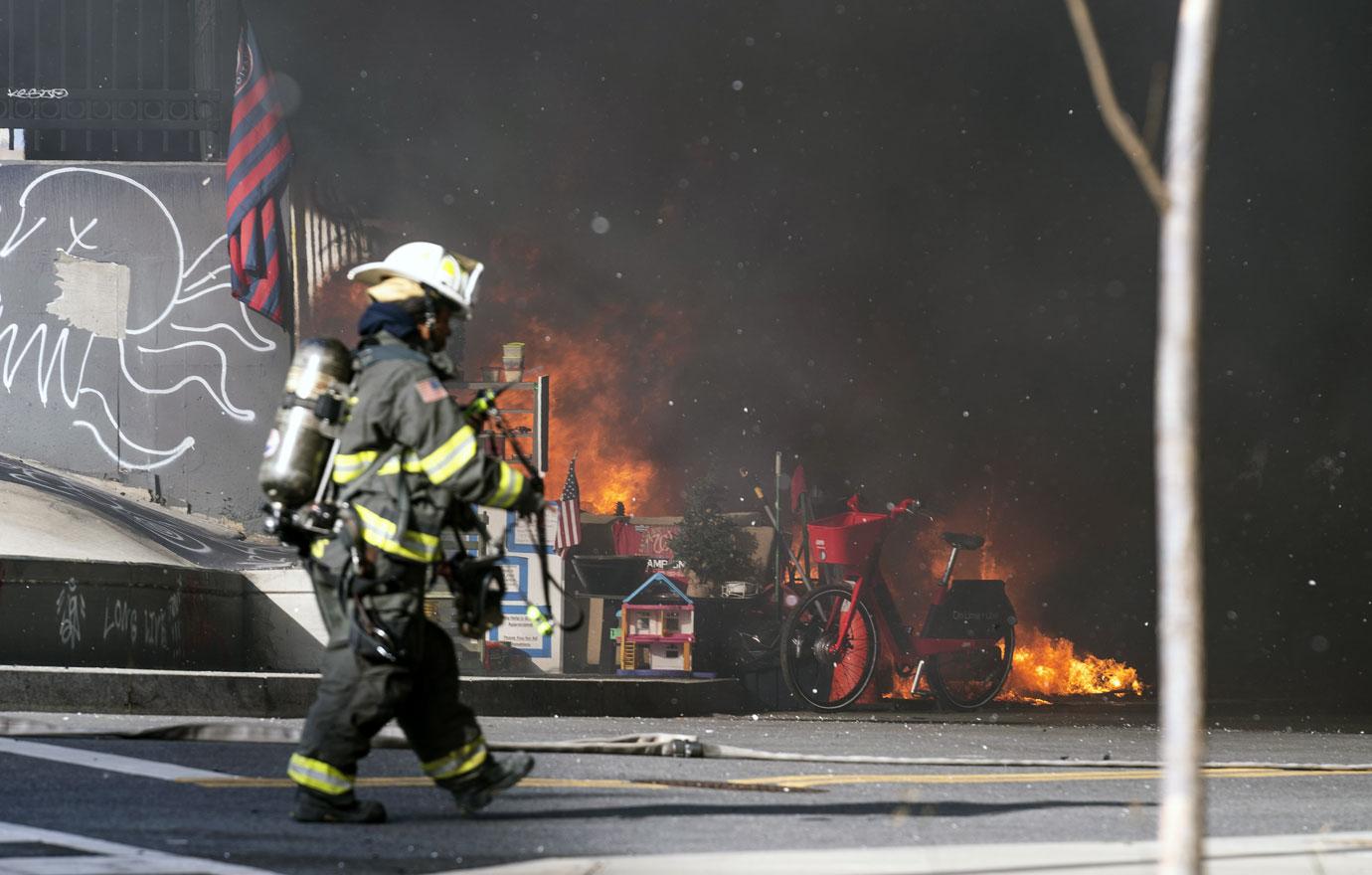 While firefighters attended to the fairly routine matter, Capitol staffers were told they were not to enter or exit the building, to stay away from windows and to seek shelter if they were outside.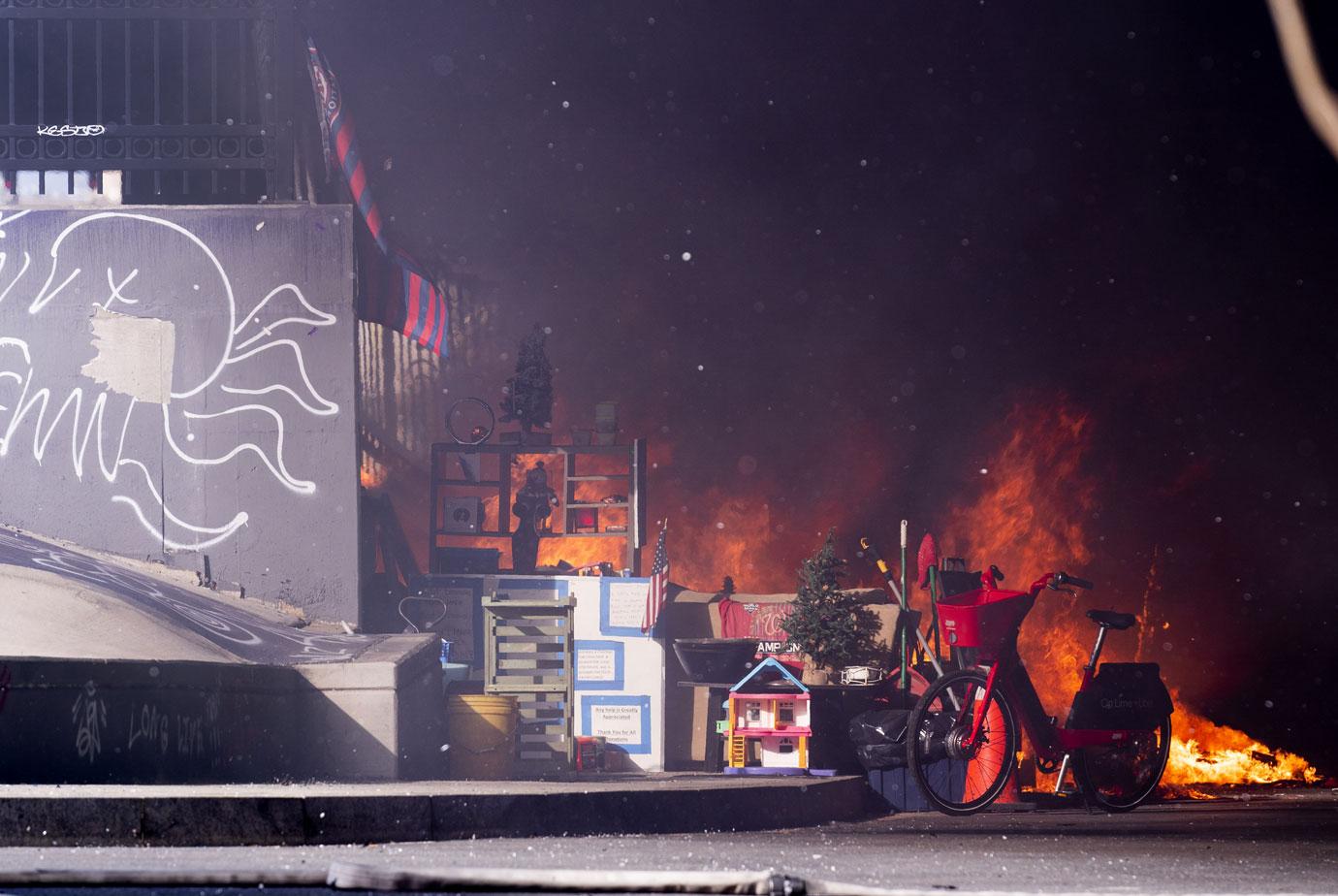 Ultimately, only one "non-life-threatening" injury was tabulated as a result of the fire. We're sure plenty of Capitol staffers were feeling shook up by the incident, however!