PHOTOS
What Did She Just Say? Five Times Amber Heard Confused The Public In Court During Johnny Depp Trial: Photos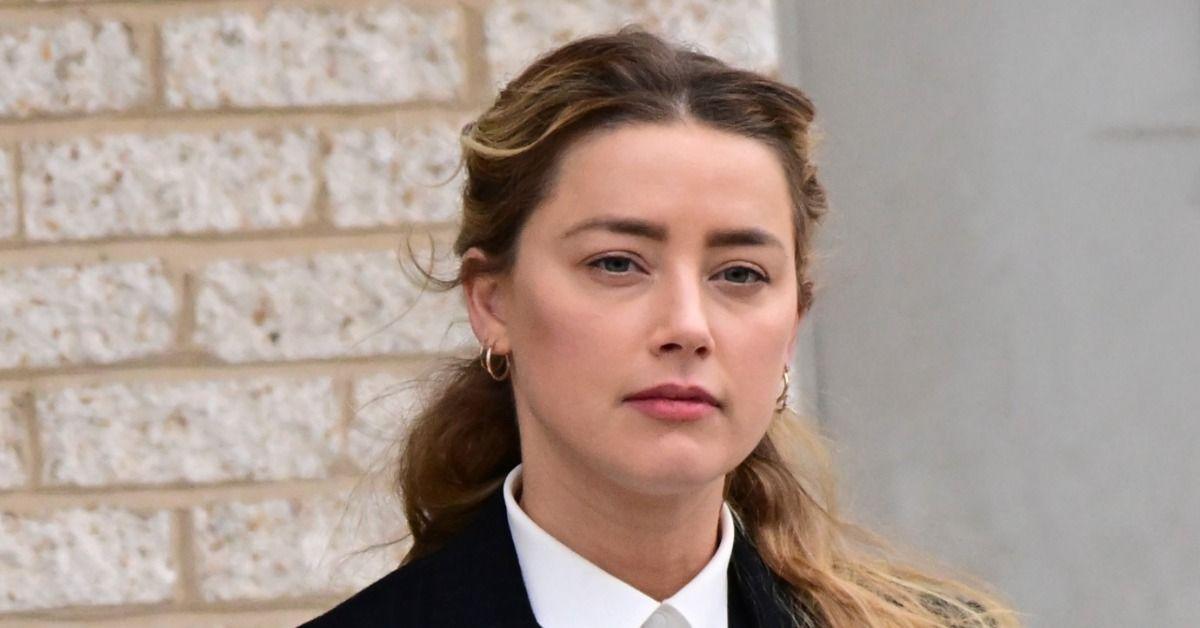 Amber Heard had quite the rocky start in the bombshell $50 million defamation case brought against her by Johnny Depp.
The award winning star, 58, sued his ex-wife, 36, insisting she defamed him in a 2018 The Washington Post opinion piece in which she claimed she was a domestic and sexual violence survivor. She did not directly name Depp in the article.
Now, Heard has the internet in a tizzy with the contradictory statements she's made in her two days of testimony in the headline-making trial.
Scroll through the gallery to see Amber Heard's biggest testimony contradictions:
Article continues below advertisement
"I've Never Played The Guitar"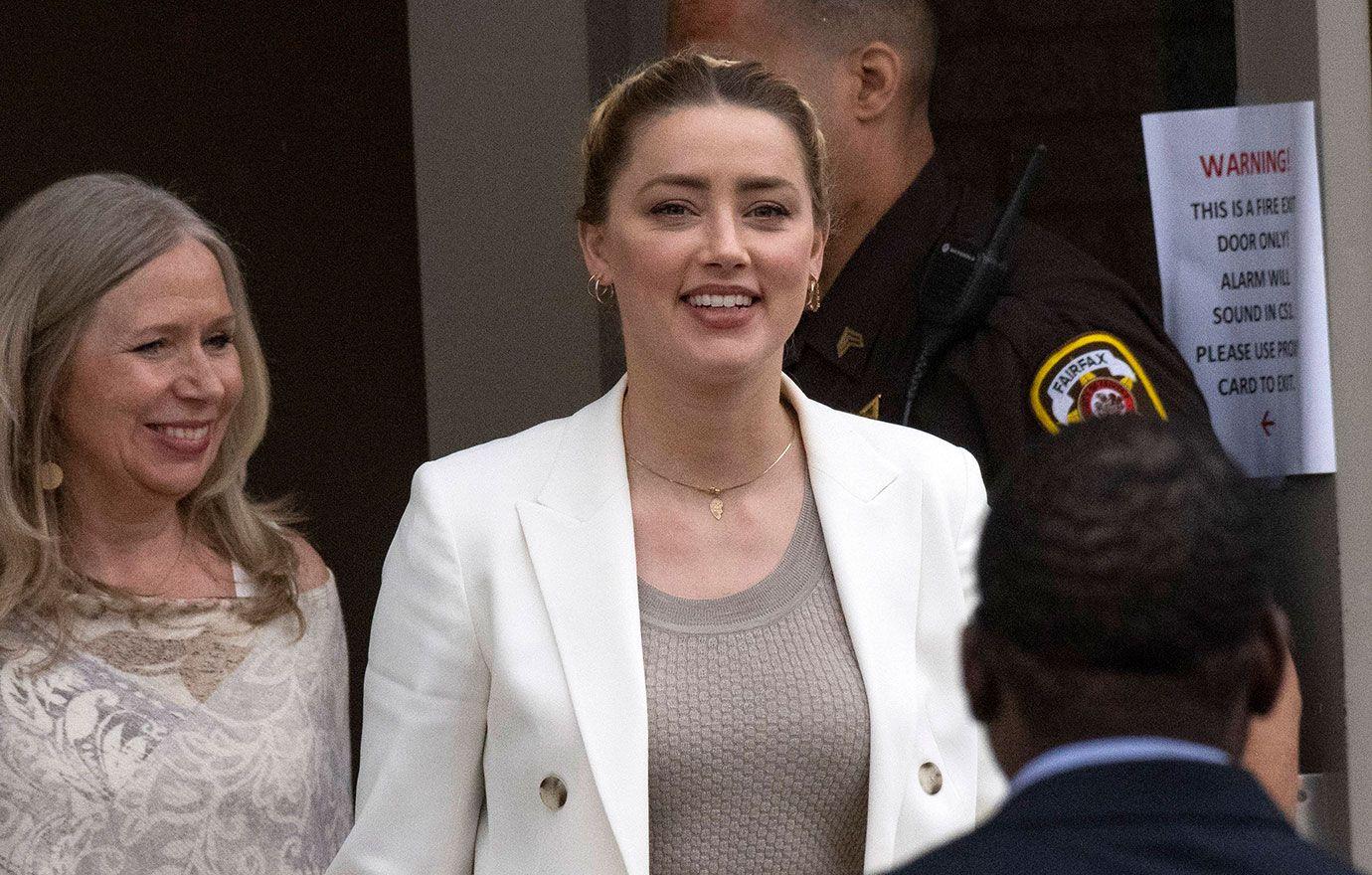 In one of her simpler contradictory statements made on the stand, Heard was questioned about one of the photos entered into evidence of the aftermath of one of her alleged physical fights with Depp. The picture in question depicts blood-soaked bedsheets, broken glass, smashed windows and a guitar with droplets of blood spattered on it.
When the actress was asked about the instrument, she clearly stated: "I've never played the guitar." However, internet sleuths came across a 2016 clip of Heard strumming a guitar and singing in a snippet from her movie One More Time. While it's unclear whether she was referring to the specific guitar in the photo or never having actually played, online users took the claim as an opportunity to troll her.
AMBER HEARD IS STILL UNDER INVESTIGATION FOR PERJURY OVER 2015 DOG SMUGGLING INCIDENT
"I Turned Around To Look At Him"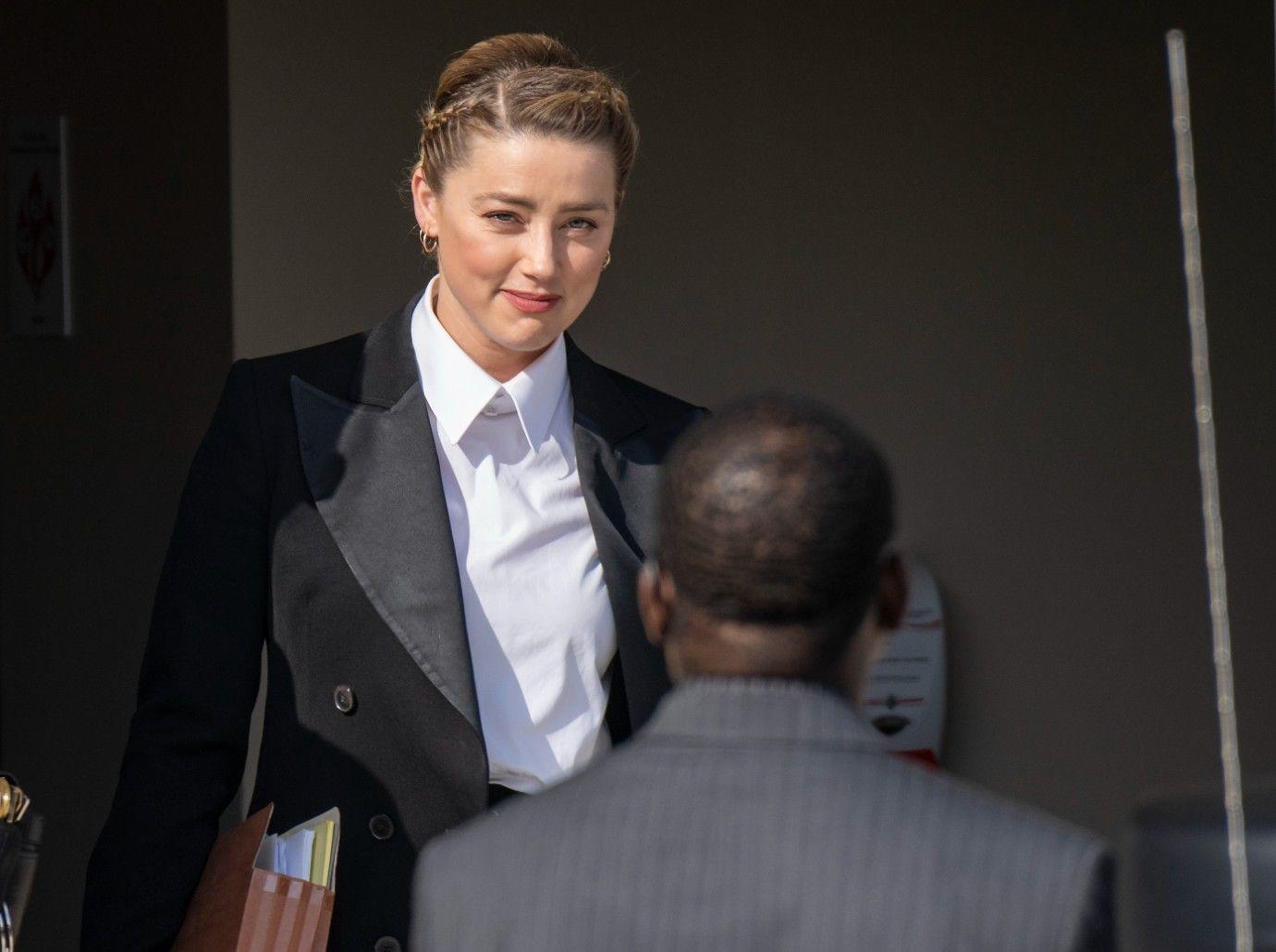 Heard began to show cracks in her side of the story when she recounted an instance where Depp allegedly struck her. The way she laid out the sequence of events made no sense, with online users taking to social media to reenact how Heard described the situation.
"I was walking out of the bedroom and he [Depp] slapped me across the face," Heard explained during testimony before noting, "I turned to look at him and I said, 'Johnny you hit me!'"
Social media users were quick to point out the statement was confusing because if Depp slapped Heard in the face, she would have already been turned towards him.
Article continues below advertisement
Heard "Wasn't Familiar" With Depp Before Their Relationship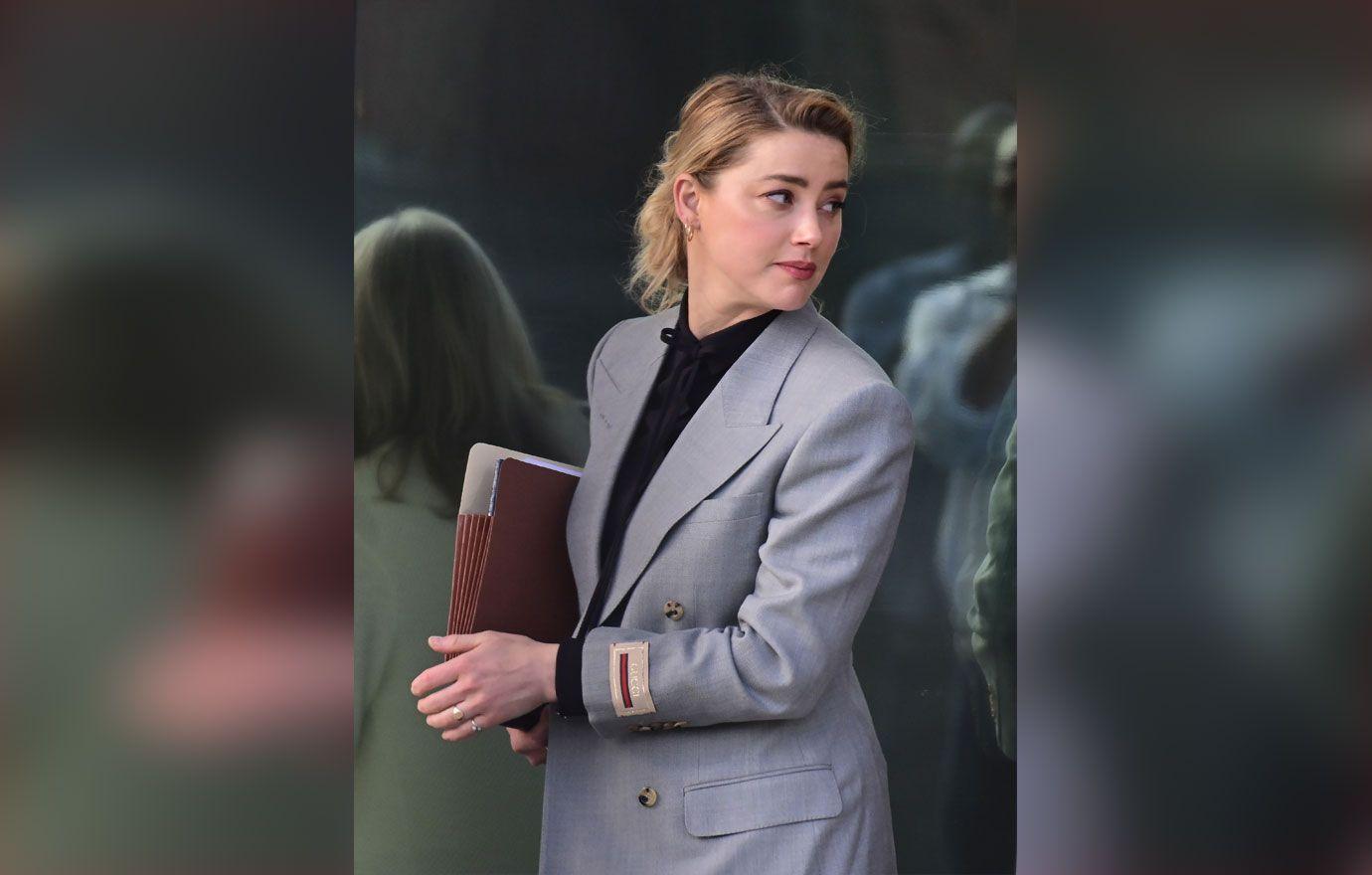 During her testimony, Heard claimed of her former spouse: "I knew who he was. I wasn't familiar, you know. I wasn't a fan of his work. I wasn't familiar with him."
However, in a resurfaced clip from the exes' press tour for their movie The Rum Diary, Heard stated, "I mean who isn't a fan of Johnny's? That's a given. He's been a cultural icon and a talented actor for since I can remember."
Article continues below advertisement
"I Thought Of Kate Moss And Stairs"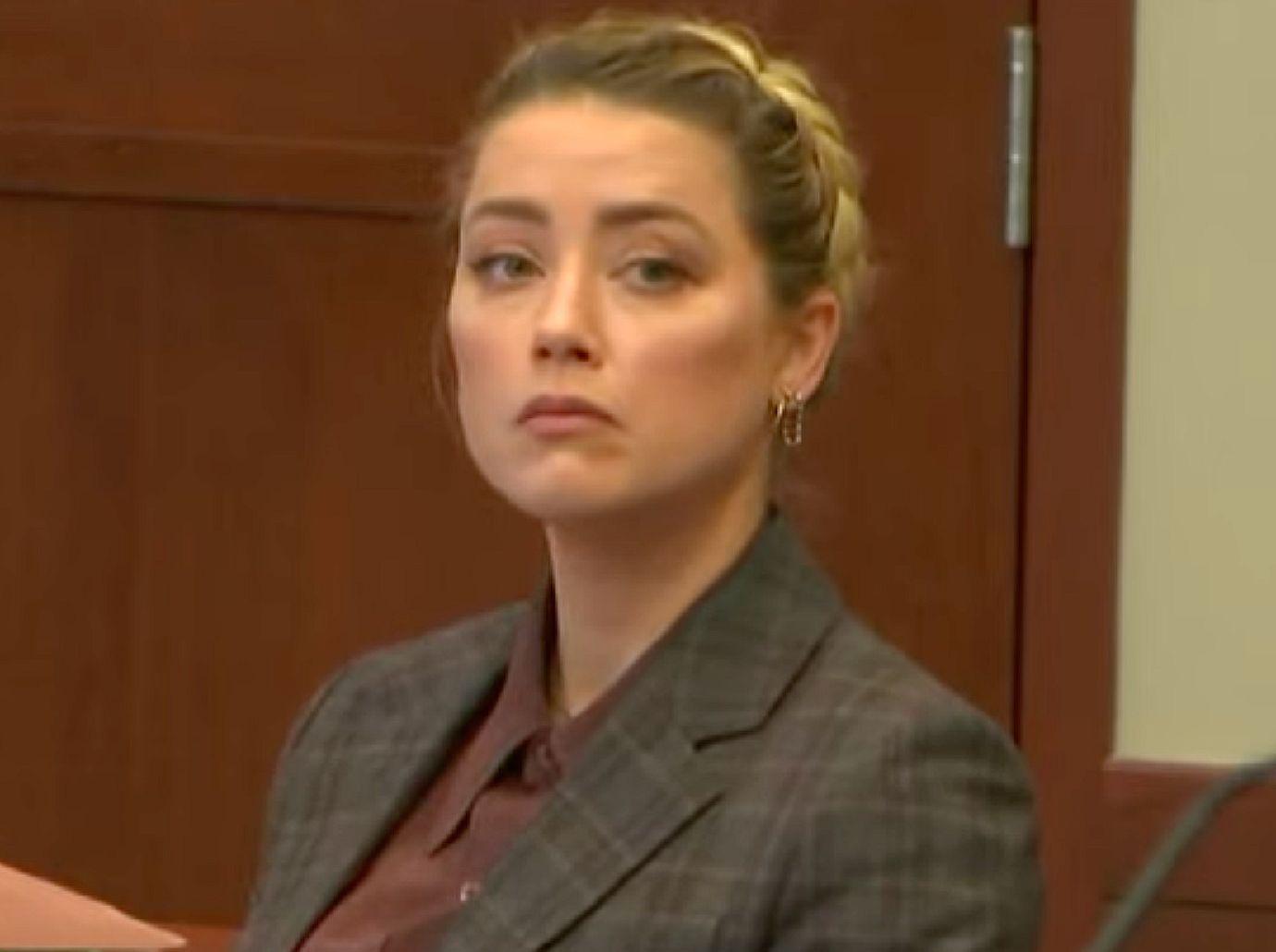 Much to the delight of Depp's legal team, Heard evoked the name of one of the Dark Shadow actor's exes Kate Moss.
While admitting on the stand she slapped Depp across the face in defense of her sister, Heard said: "[Whitney] threw herself in the line of fire. Her back was to the staircase, and Johnny swings at her. I don't hesitate, I don't wait — I just, in my head, instantly think of Kate Moss and stairs ... "
One of Depp's attorneys was seen fist bumping another behind him after Heard made the statement, as Moss was never listed as a prohibited topic. It's possible the legal team believes they could call the British beauty in and that she would likely be on their side. Depp also appeared to be delighted by Heard's slip up, as his eyes shot up when she made mention of his supermodel ex.
Article continues below advertisement
Article continues below advertisement
Heard: I "Loosened MY Grip"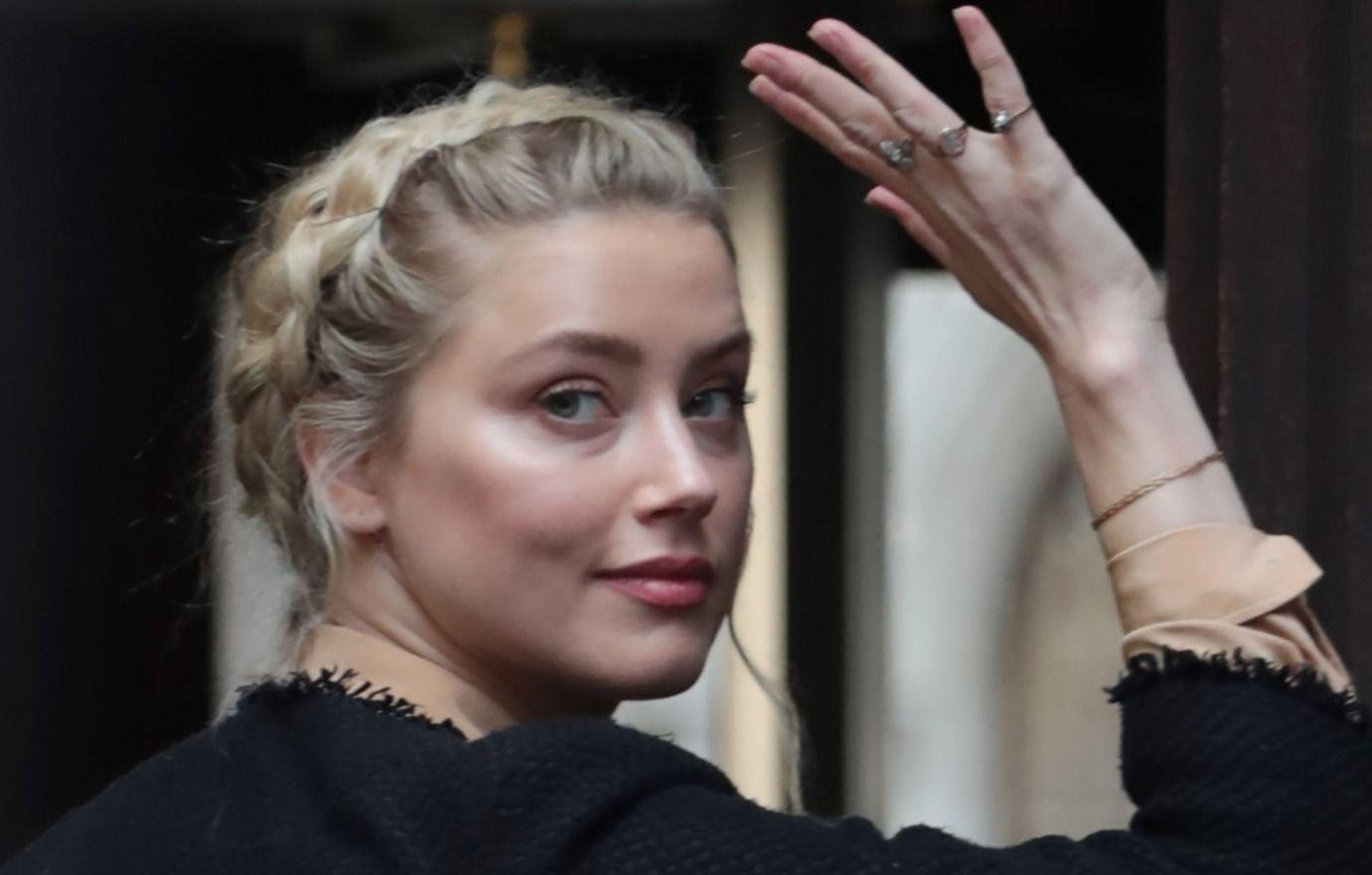 During Heard's second day of testimony, the actress went into detail describing an alleged fight between her and Depp where she claimed the actor had his hands around her neck. However, the words coming out of her mouth painted a confusing picture.
"I don't know if he had let go of my neck or loosened my grip," Heard confusingly said while on the stand in another apparent slip up.