NEWS
Frail Ozzy Osbourne, 74, Spotted Getting Into a Wheelchair After Admitting He's in 'a Lot of Pain and Discomfort'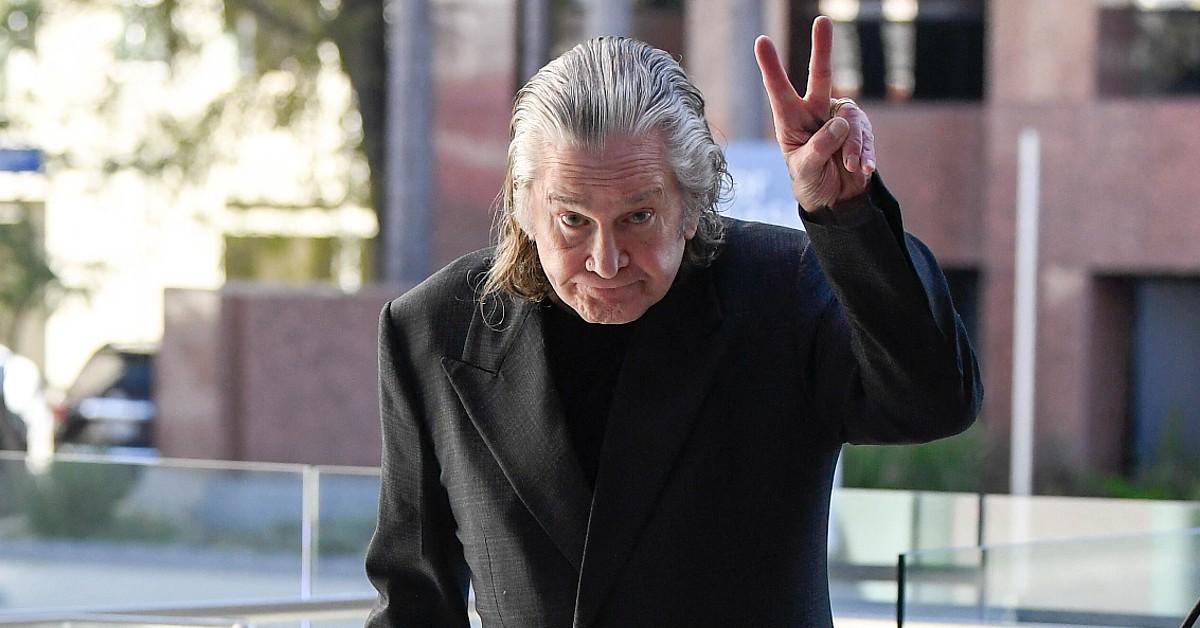 Ozzy Osbourne was seen getting into a wheelchair after sharing an update on his health.
The 74-year-old singer was spotted arriving to a building in Los Angeles, Calif., with his assistant as he got out of the SUV. In the photos, the rocker wore a mask and appeared fragile as he was wheeled into the building.
Article continues below advertisement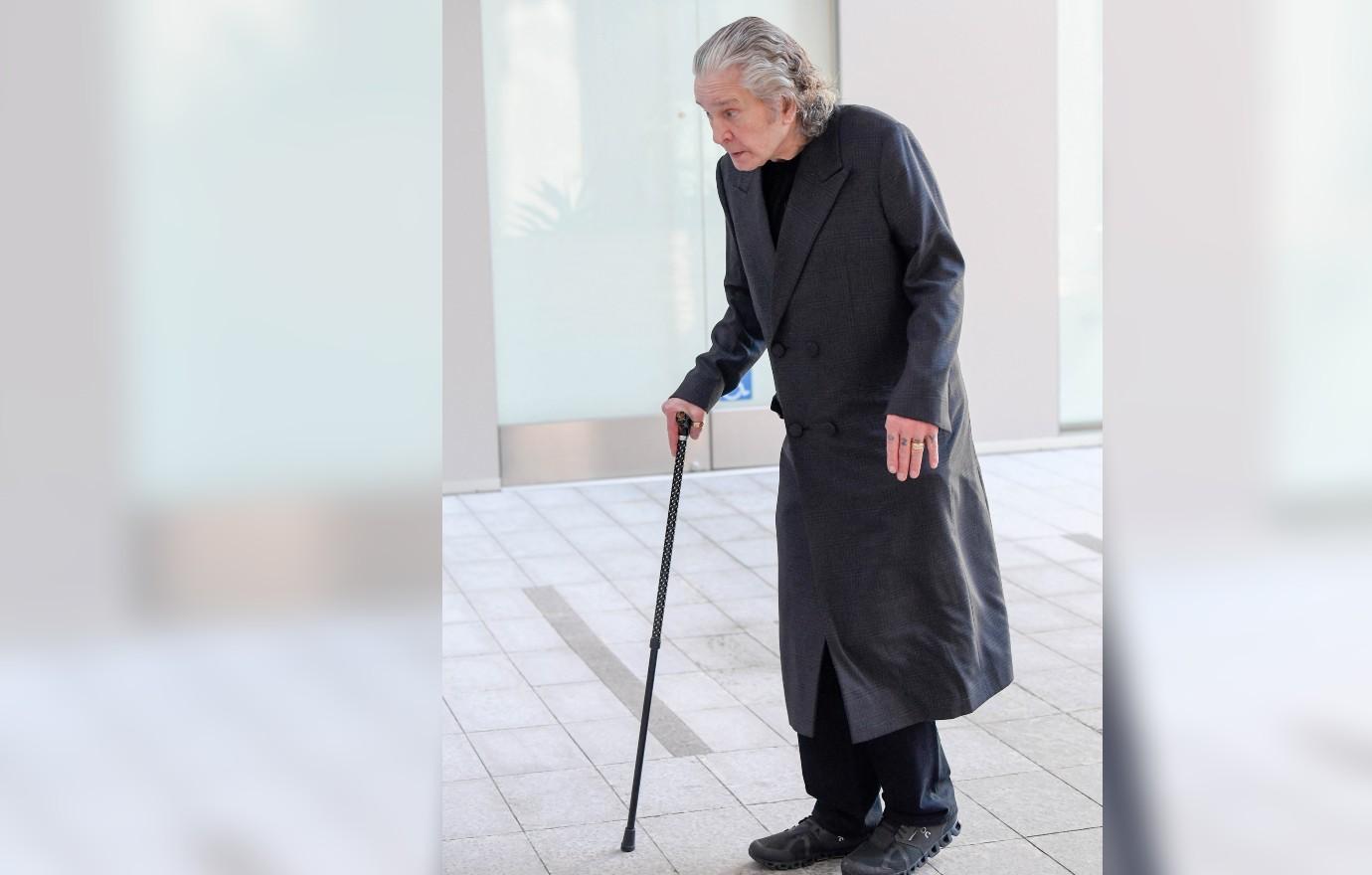 Osbourne's sighting comes as he told his family on their podcast that he's in "a lot of pain and discomfort" these days.
"My lower back is… I'm going for an epidural soon because what they've discovered is the neck has been fixed. Below the neck there's two vertebrae where the bike hit me and disintegrated, there's nothing left of 'em," he explained on the "The Osbournes Podcast."
Article continues below advertisement
The singer then said he would undergo a fourth operation.
"[The doctor] said, 'Look, we don't know if it's gonna work, if it's not. We're gonna second and a third opinion.' And he's doing that now," his wife, Sharon Osbourne, said.
"Because what's happening now… in my back, the two discs and the muscles on my shoulders have separated from my skeleton, and that's why I lean forward as it's like gravity is bringing my head forward," Ozzy continued. "I was thinking when [the doctor] was saying it, 'I've walked like that all my life.'"
Sharon added: "I said to [Ozzy], 'Why did you always walk like that?' And he said, 'I thought it was cool when I was a kid.'"
Article continues below advertisement
Earlier this year, it was announced that Ozzy had to cancel some performances due to his ongoing battle with Parkinson's Disease.
"Unfortunately, my body is telling me that I'm just not ready yet and I am much too proud to have the first show that I do in nearly five years be half-a------," he said in a statement.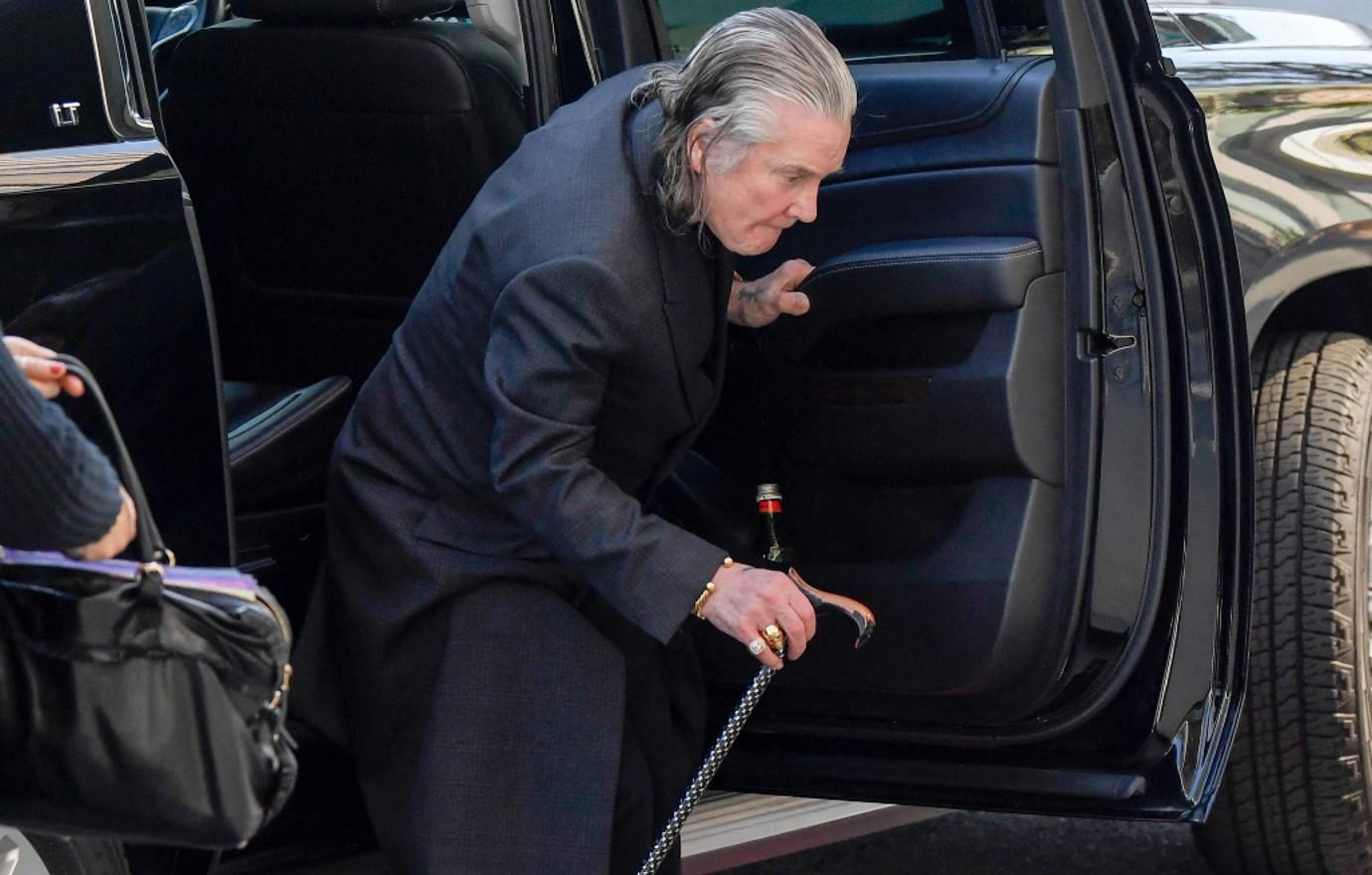 Article continues below advertisement
Though he announced he would retire from touring, he said he does hope to return to the stage one day.
"If I get OK today. If the doctor said to me today, 'Oh, you can tour.' It would take another six months to get it together, you know? The only thing I've got that keeps me going is making records. But I can't do that forever. I gotta get out there," he said.
Never miss a story — sign up for the OK! newsletter to stay up-to-date on the best of what OK! has to offer. It's gossip too good to wait for!
Article continues below advertisement