Behind-The-Scenes 'Friends' Reunion Bombshells: 'There Was Some Awkwardness' Between The Cast, Spills Source
Back in April, the gang got together again to film HBO Max's highly anticipated Friends reunion. And while the hour-long special — which featured unscripted conversations with Jennifer Aniston, 52, Courteney Cox, 56, Lisa Kudrow, 57, Matt LeBlanc, 53, Matthew Perry, 51, and David Schwimmer, 54, reminiscing about their days working on the hit sitcom — was full of laughs, a source tells OK! that viewers didn't get to see everything!
Article continues below advertisement
"There was some awkwardness," spills the source. "Jen and Courteney are BFFs in real life, but they don't hang out with David, Matt or Matthew, or even Lisa, very often, so it was a little weird being around them in this setting."
Still, Courteney did her best to try and make the most of it. "She's the social one of the group and always has been, so she seemed to be having the most fun," shares the source. "Matthew was the most uncomfortable, and David stayed true to form and looked like he just wanted to do his job and get out of there."
Article continues below advertisement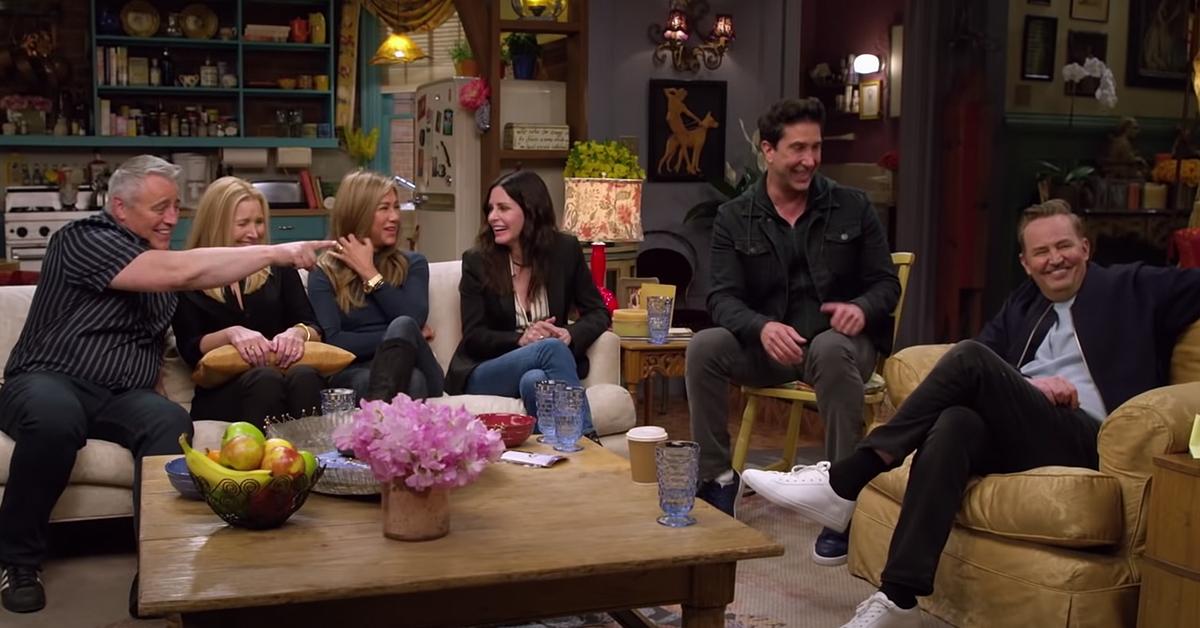 Article continues below advertisement
The main cast members weren't the only famous faces on the special. "The powers that be brought in a lot of guest stars, many of whom had no ties to the show at all, which obviously annoyed the original six," spills the source. "But they had to bite their tongues and roll with it. They're getting paid a load of money for this — reportedly up to $4 million each!"
While the reunion was emotional for almost all of the actors — "Jen openly wept when she saw the old set where it began for her," shares the source — after so much buildup, they "left feeling utterly relieved it was done," says the source. Still, Cox is eager for a repeat. Adds the source: "She wants them to get together again soon, on a much more casual basis."