More Alone Than Ever: Gavin Rossdale Looks Down And Out With Doggie Following Ex Gwen Stefani's Wedding To Blake Shelton
Article continues below advertisement
The former Bush singer was spotted all by his lonesome just days after his ex-wife Stefani tied the knot with new hubby Blake Shelton over the weekend.
Rossdale, 55, spent an afternoon in the park with just the company of his beloved little pooch, Chewy. He was pictured in a white tee with baggy sweatpants, sipping a beverage and holding onto his pup's leash.
Article continues below advertisement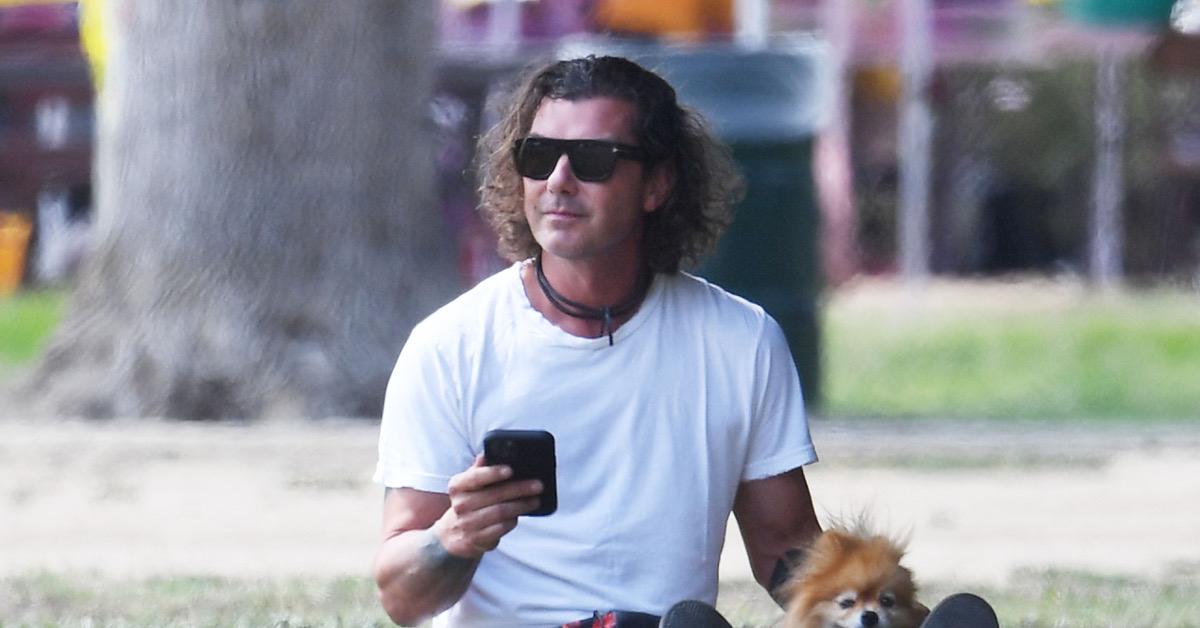 Rossdale and Stefani were married for 13 years before calling it quits in 2016 amid rumors of infidelity. Together, they share three children, Kingston, 15, Zuma, 12, and Apollo, 7, whom they are committed to co-parenting.
Article continues below advertisement
While the former No Doubt singer is having no problems moving on from her first marriage, things aren't looking so bright for her ex-husband.
Article continues below advertisement
As OK! previously reported, Rossdale has been keeping busy to cope with the news of the newlyweds. On June 28, he hit the tennis courts just one day before Stefani and Shleton filed for a marriage license.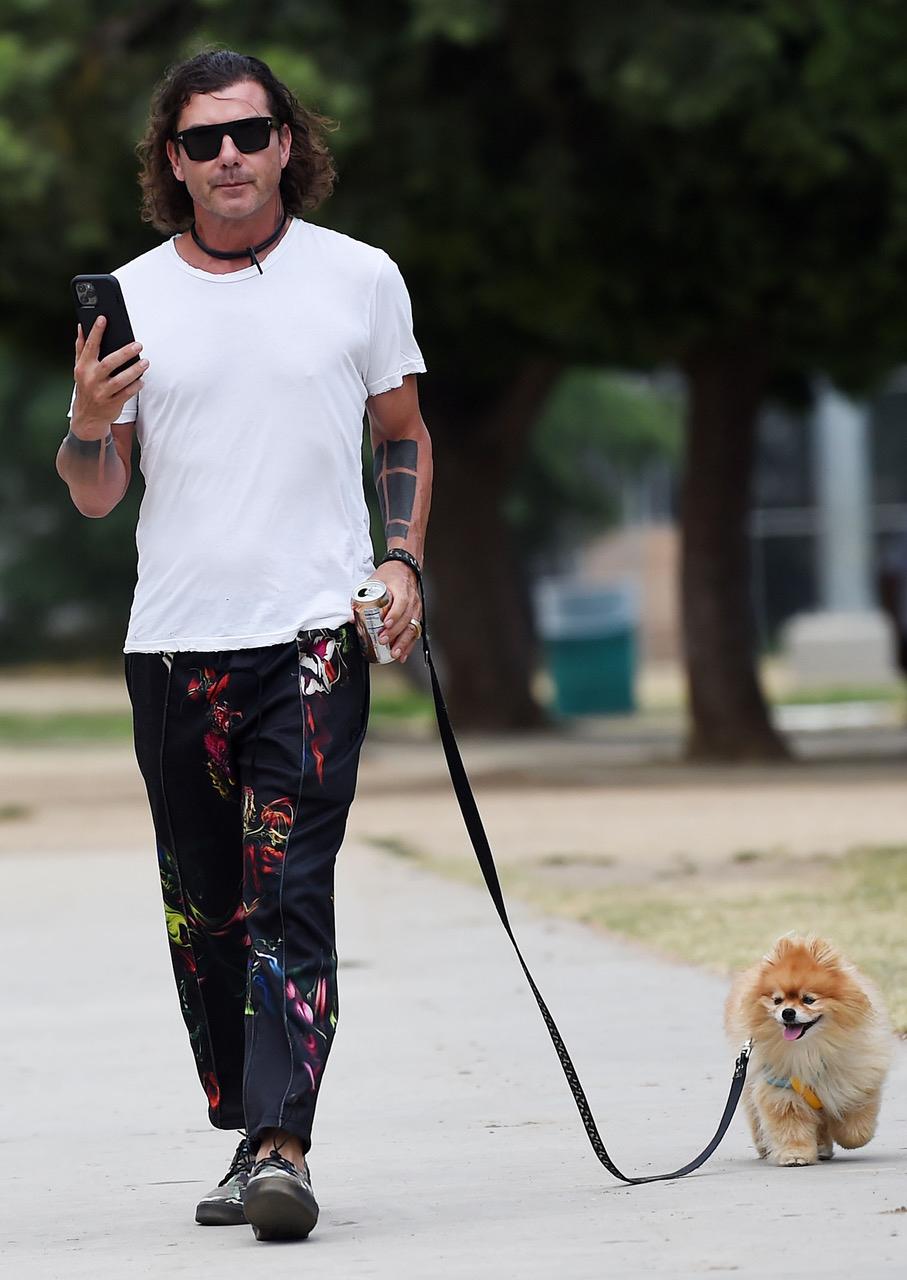 Article continues below advertisement
The day before Stefani and Shelton exchanged vows, Rossdale was spotted spending quality time with his pup while they strolled through L.A. He also seems to be turning to food as a comfort mechanism, posting his meals to his cooking account.
According to previous reports, Rossdale apparently has been looking for a chance to sit down with his kids' new step-dad. "Gavin wants to lay down some ground rules," an OK! insider previously dished. "He's gotten ticked off at Blake in the past for seemingly overstepping his bounds and is ready to make it clear that he has final authority with the boys."
Article continues below advertisement
"Gavin would like to say his piece sooner rather than later," the source added. "Gavin may still be on rocky terms with Gwen, but he'll always be a part of those boys' lives."
Article continues below advertisement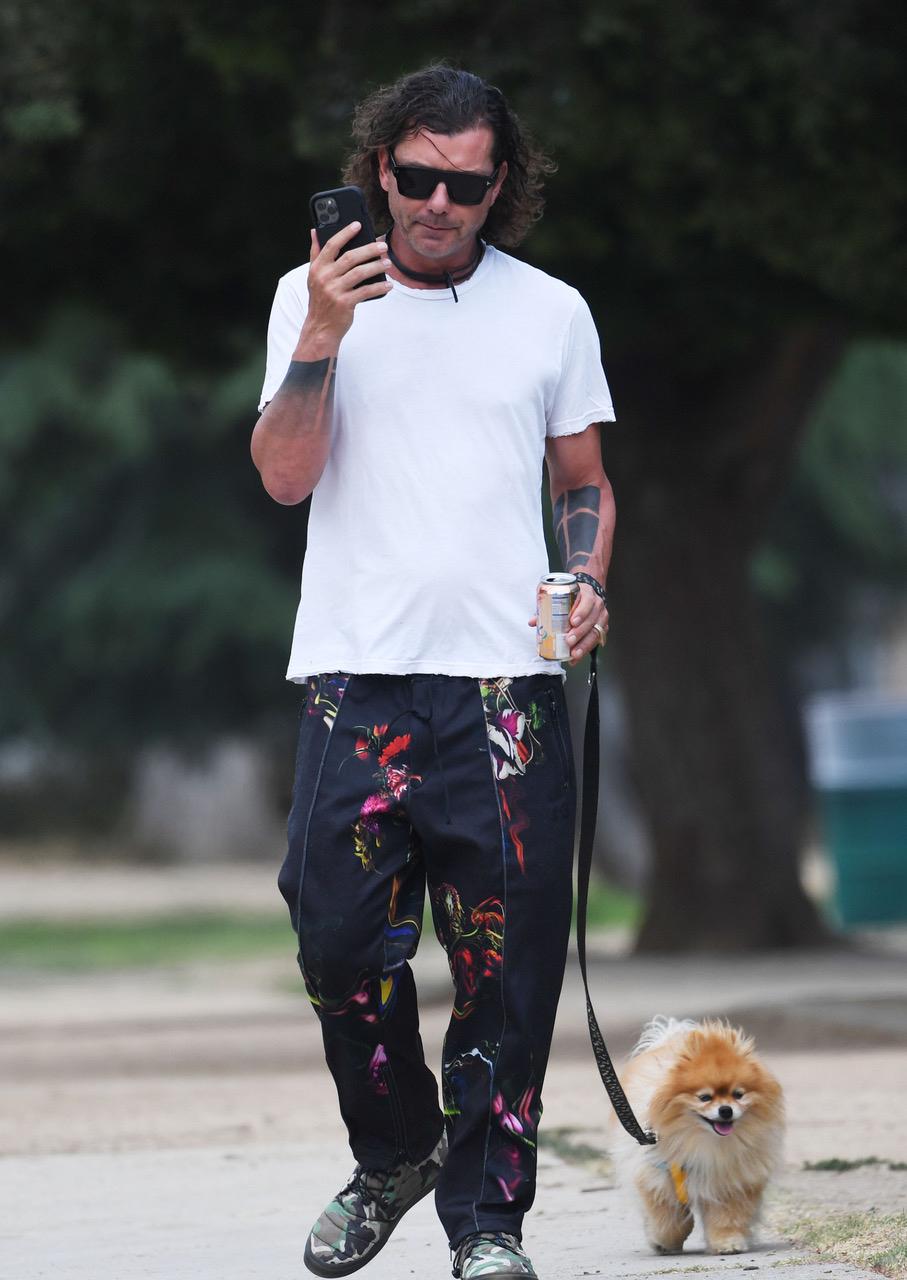 Rossdale hasn't publicly commented on the wedding, which took place on Saturday, July 3, but he did make a silent statement on Instagram the next day. On Sunday, July 4, Rossdale shared a photo to his page with the three sons he shares with Stefani.
"Happy 4th we going this way 🖤," he captioned the photo featuring the dad with his boys hanging on the beach.