Ultimate Snub! Adam Levine Had 'No Idea' Blake Shelton & Gwen Stefani Married, Found Out Through The Media: Source
While Blake Shelton and Adam Levine appeared to be best buds during their time together on The Voice, it seems the country crooner forgot to let the Maroon 5 frontman know that he tied the knot with Gwen Stefani.
Article continues below advertisement
Shelton and Stefani, who have been together for six years, got married on Saturday, July 3, and Levine found out about the happy news just like everybody else — through the media.
"Adam had no idea when Gwen and Blake were going to get married," a source exclusively told Radar. "Adam wasn't invited to the wedding and was not given the heads up despite the fact that Blake and Adam used to be as close as brothers when they were both on The Voice together." In May 2019, Levine announced he was leaving the beloved singing show after 16 seasons.
Article continues below advertisement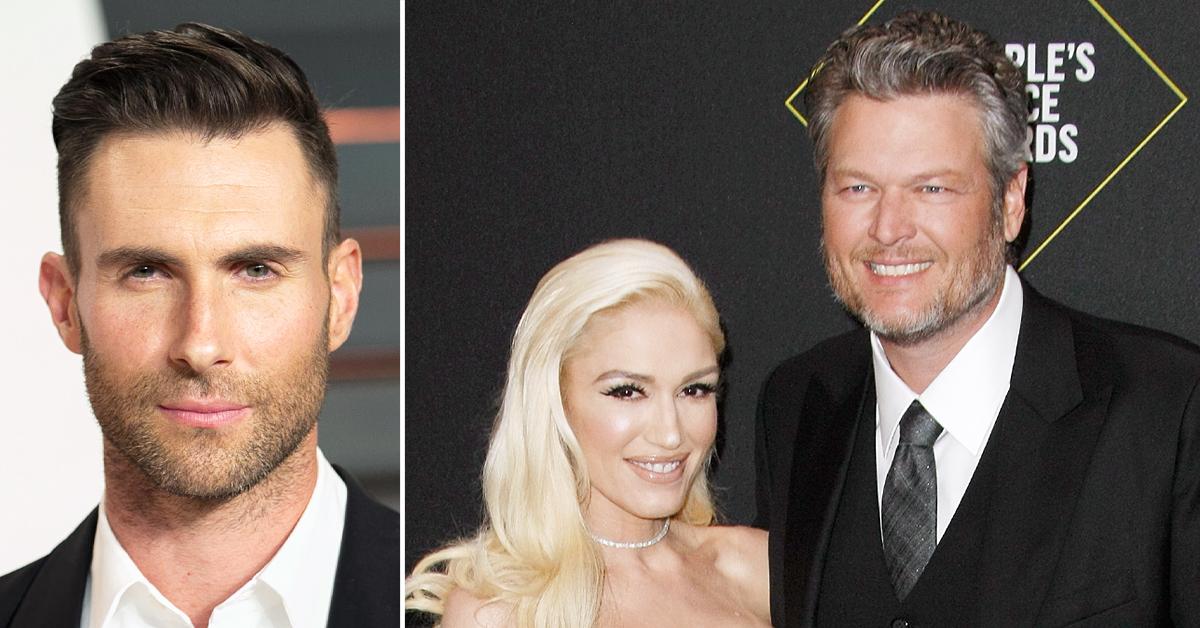 While his ex-costars were making things official, OK! reported that Levine spent the Fourth of July weekend with his wife, Behati Prinsloo, and their daughters.
Article continues below advertisement
Levine's absence from Shelton and Stefani's wedding may come as a surprise to many; however, OK! exclusively learned that Shelton and the "Memories" singer's relationship became strained years back when the "God's Country" singer first hooked up with Stefani — who shares children Kingston, 15, Zuma, 12, and Apollo, 7, with ex-husband Gavin Rossdale — in 2015.
Article continues below advertisement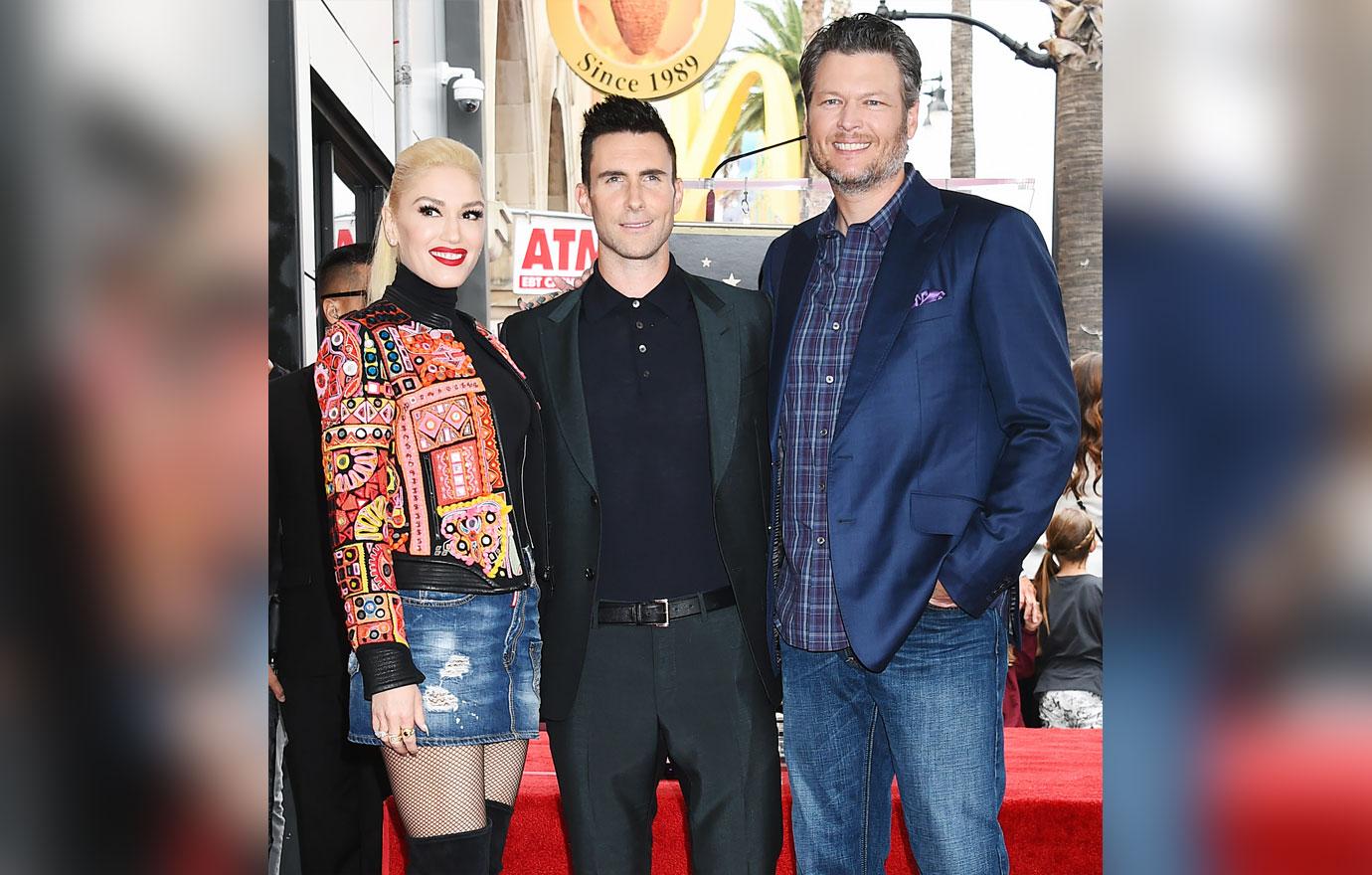 Article continues below advertisement
Meanwhile, Levine wasn't the only famous friend and fellow The Voice costar who didn't snag an invite to the Hollywood couple's nuptials on Shelton's ranch in Oklahoma.
In fact, "Kelly Clarkson, Nick Jonas, Alicia Keys, Christina Aguilera, CeeLo Green, Shakira, Usher, Pharrell Williams, Miley Cyrus, and new host Ariana Grande were not invited either," added the Radar insider, explaining that Shelton and Stefani's day was about being with their close inner circle.
Article continues below advertisement
"This was a wedding for close friends and family. Not Hollywood celebrities," the source insisted.
While there were only about 40 people in attendance at their wedding, with many A-listers not making the cut, The Voice host Carson Daly got the exclusive Save the Date. Not only was Daly invited, but he even officiated the newlyweds' ceremony.
Article continues below advertisement
"Rather than focusing on who Blake and Gwen are not close with, I think it's interesting to focus on just how close they are with Carson. He is literally family at this point," the insider pointed out.
Article continues below advertisement
The 48-year-old host even took to Instagram to share an adorable array of snaps from Shelton and Stefani's monumental day, which included "The Sweet Escape" singer walking down the aisle while Daly stood beside Shelton — who proposed to the blonde beauty last October — as well as the couple posing with Daly, his wife and kids. Click here to see the touching post.
Following the couple's wedding day, Daly opened up about this relationship with the Oklahoma native, candidly admitting: "Aside from what the show, from an employment standpoint, has done for me and my family, you know, my friendship with Blake is probably the next best thing I've yielded by being on the show."
He also touched upon Shelton and Stefani's special day, sharing, "It was incredible to be part of such an important moment in their lives," during his Tuesday, July 6, appearance on TODAY. "The best way to describe it is it was perfectly them — the whole weekend and the marriage itself. It was as elegant and refined and cool as Gwen is, and it was as country and down-home and fun as Blake is."