Gavin Rossdale Wants To 'Make It Clear' To Gwen Stefani's Husband Blake Shelton 'He Has Final Say With The Boys': Insider
Let's talk daddy issues! Now that Blake Shelton has finally wed Gwen Stefani, her ex-hubby, Gavin Rossdale, wants to have a man-to-man convo with him to discuss parenting duties, a source tells OK!.
Article continues below advertisement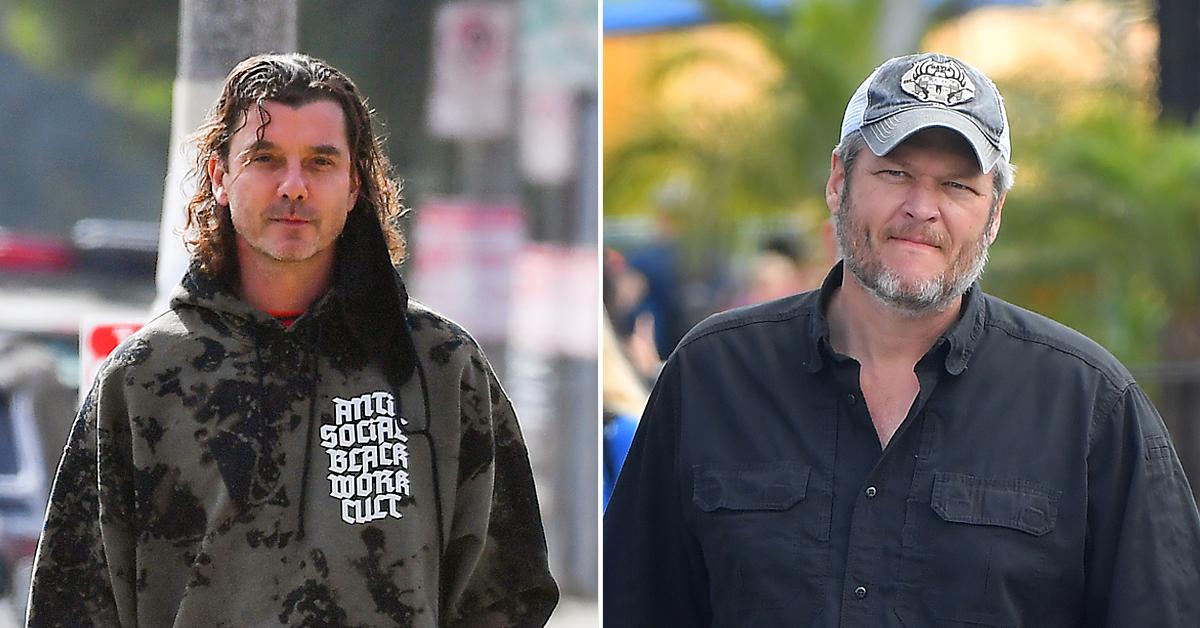 Blake, 45, who officially becomes stepdad to Gwen and Gavin's sons, Kingston, 15, Zuma, 12, and Apollo, 7, "is super excited about it, but Gavin wants to lay down some ground rules," explains the source.
Article continues below advertisement
"He's gotten ticked off at Blake in the past for seemingly overstepping his bounds, and is ready to make it clear he has final authority with the boys."
Gavin, 55, whose 14-year marriage to Gwen, 51, imploded in 2015 after he was accused of cheating on her with their nanny, "also wants to make it clear that badmouthing him in front of the kids won't be tolerated," says the source.
Article continues below advertisement
The Bush rocker is eager to meet with Blake; he and Gwen tied the knot just days ago, as OK! previously reported, and "Gavin would like to say his piece sooner rather than later," notes the source. "Gavin may still be on rocky terms with Gwen, but he'll always be a part of those boys' lives."
Article continues below advertisement
OK! previously reported that Shelton and Stefani spent time together on The Voice as judges and announced their engagement in October 2020.
Article continues below advertisement
After dating for five years and being engaged for almost one, the "lovebirds" have been on "Cloud Nine," OK! stated.
Rossdale just wants to make sure Shelton knows his boundaries in regards to the kids and where his authority lies after the wedding.
It's a mature move to avoid future conflict and in the best interest of Rossdale and Stefani's children. Rossdale wants it known that he will always be his children's father, regardless of Shelton's role as their stepfather.