NEWS
Sun's Out, Buns Out! Golf Legend Greg Norman Shares Steamy Nude Snap On Instagram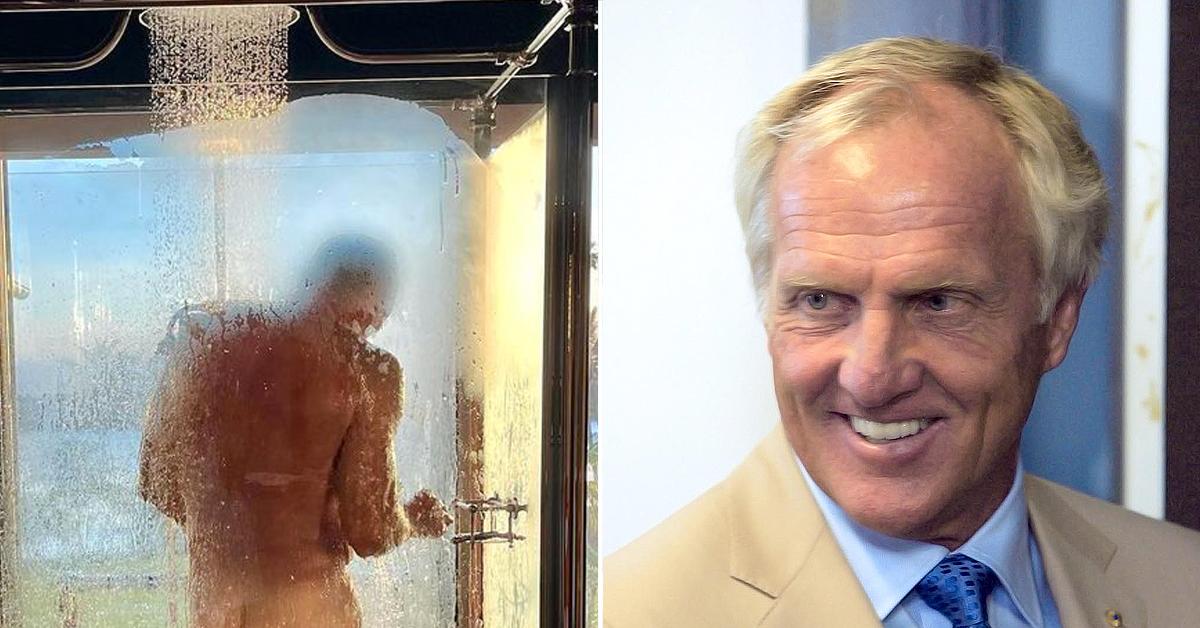 Whew, did it get a little hot? Greg Norman, 66, took to the 'gram on Monday, April 5, to share a steamy shower snap sporting his birthday suit.
Article continues below advertisement
The hot photo (and, no, we're not just talking about the water temp!) was taken by Norman's wife, Kirsten, in the standing shower of their Florida home, which they recently sold.
"After 30 years this is my last sunset shower at Tranquility," Norman captioned the pic taken in the sunshine state.
Article continues below advertisement
Article continues below advertisement
It seems the Aussie native is going back Down Under with his wife after selling multiple homes in the States. The couple reportedly found a buyer for their $52 million Colorado ranch as well as their $77 million Florida home.
Article continues below advertisement
Norman told the Miami Herald, "COVID-19 and the whole pandemic experience, with social distancing and being isolated from our families — most of whom live overseas — this past year has made us realise how short life truly is and has caused us to re-evaluate how and where we want to spend the rest of our lives."
As for the NSFW snap, this is not the golfer's first time posting an eyebrow-raising pic to his grid. Just last November, Norman shared a shirtless beach photo of him walking his dog, displaying an obvious VPL in the bright blue trunks.
Article continues below advertisement
"A man and his dog on a Sunday," the golfer captioned the pic.
Article continues below advertisement
The athlete was met with mixed responses to the racy snap, but Norman said that he's not ashamed of his body. "I was just out walking my dog and it is what it is," Norman later said. "I think some of the comments were hilarious, and I don't normally read the comments, so it was quite a bit of fun."
The Aussie commented on his physique back in 2018 to ESPN on how he keeps looking fit. "I work out a minimum of five days a week, sometimes six days. I always take at least one day off," Norman said. "I have a full gym at my house. I built it. It's got a cardio room, a full weight room, free weights, all that stuff."
Article continues below advertisement
The pro golfer continued, "It's not a big deal to me, right? At the end of the day, I do enjoy keeping fit at my age. I don't have any ego about me, but I do love having a fit life."