NEWS
Hailey Bieber Slams Pregnancy Rumors After Opting For Flowy Grammys Gown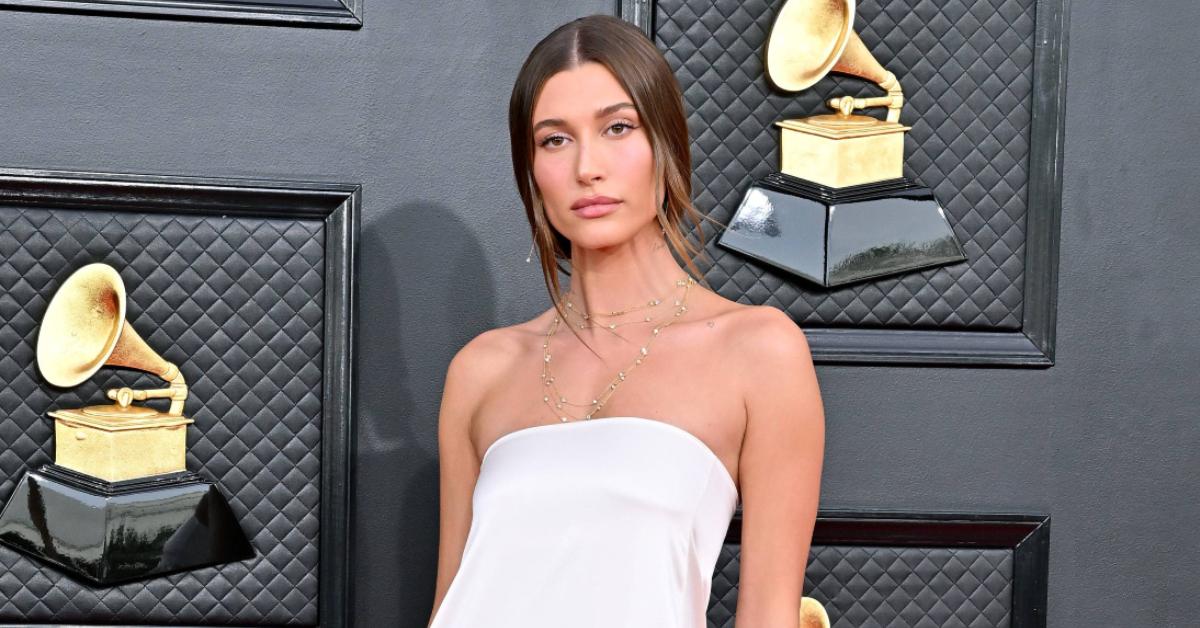 Hailey Bieber is setting the record straight about reports that she and Justin Bieber are expecting a baby.
After the model, 25, rocked a flowing cream Saint Laurent shift dress to attend the 64th Grammy Awards on Sunday, April 3, where her husband, 28, was nominated for eight awards — but walked away with none — rumors began to swirl that she was concealing a baby bump underneath her gorgeous gown.
Article continues below advertisement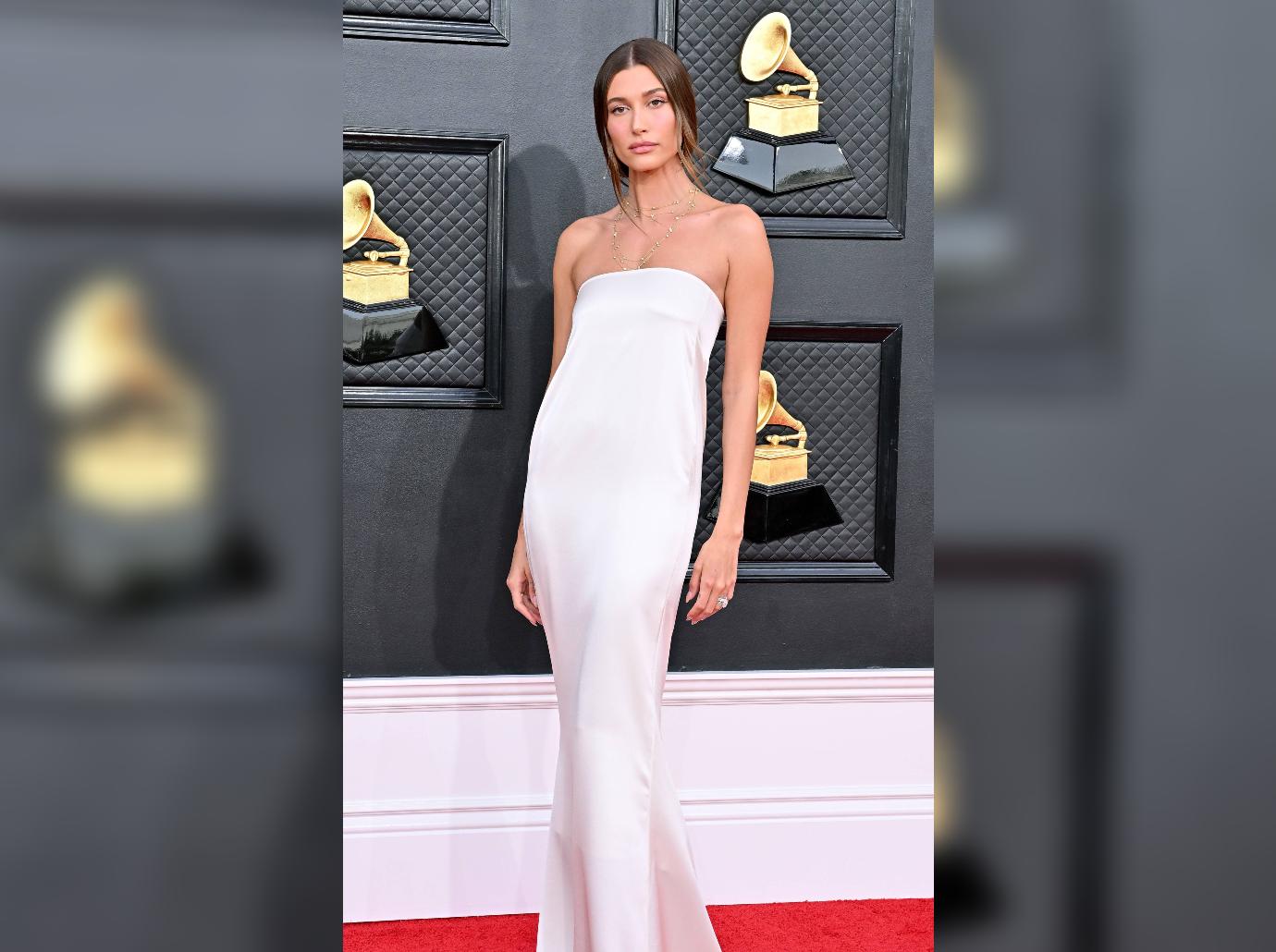 Article continues below advertisement
After the power couple stepped out onto the red carpet for music's biggest night, Beliebers flooded social media with speculation that Hailey and Justin were preparing for impending parenthood, with one inquisitive fan writing: "Is that a baby bump?" while another commentator added, "The best accessory: a baby bump."
But according to the Arizona native, the Biebers will not be hearing the pitter patter of little feet anytime soon, as the busy cover girl has other things on her mind at the moment besides starting a family.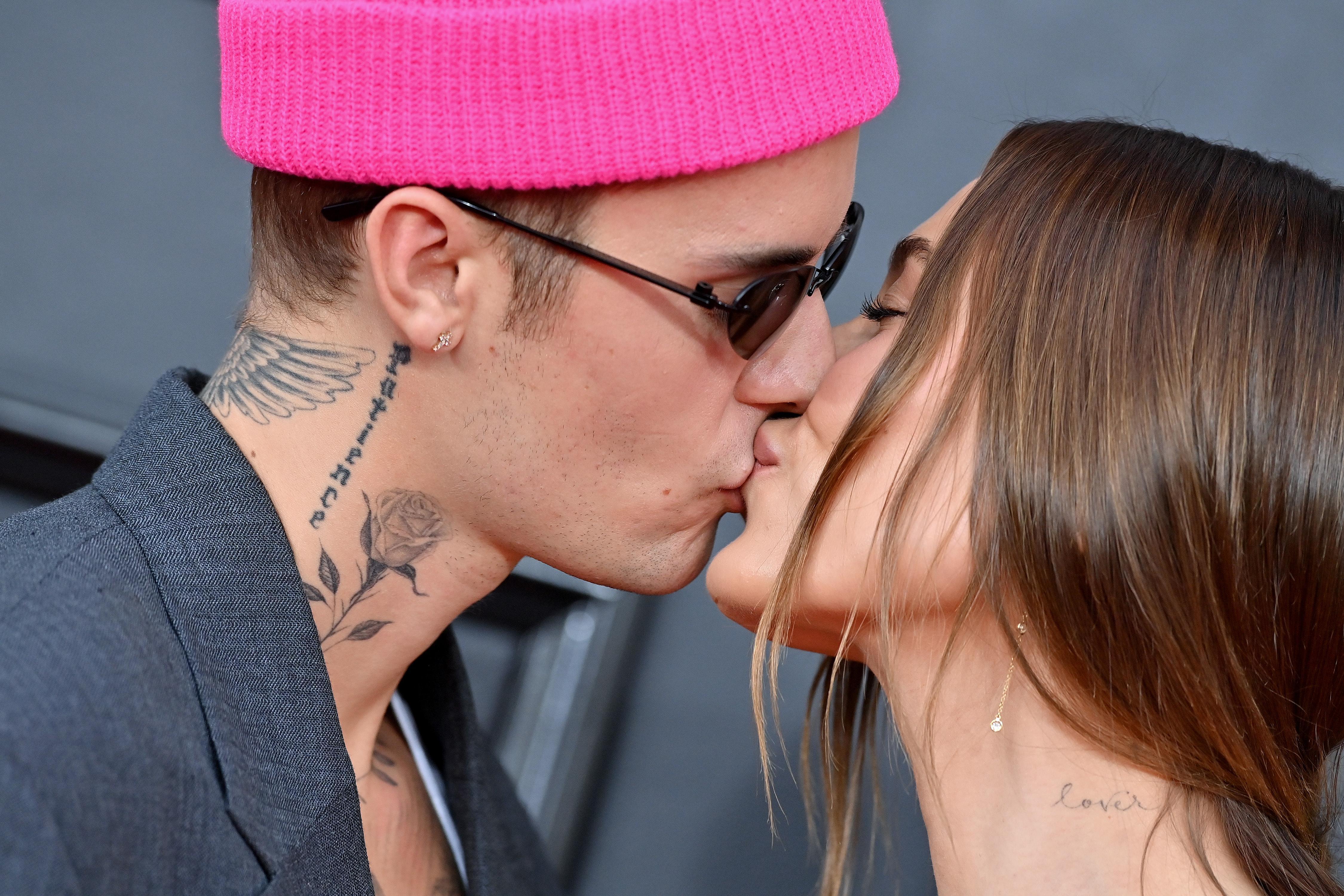 Article continues below advertisement
"There's this thing that happens for women when you get married. Everybody always assumes it's: First comes love, then comes marriage, then comes the baby. Well, what about all the things I want to accomplish in my business?" Hailey previously pointed out in an interview with The Wall Street Journal.
KENDALL JENNER & DEVIN BOOKER ATTEND DOUBLE DATE WITH JUSTIN & HAILEY BIEBER AFTER MODEL PAL'S RECENT HEALTH SCARE
"I think I had it ingrained in my head that I was going to want to have kids right away and I was going to want to have kids super, super young," she continued telling the outlet. "Then I turned 25 and I'm like, I'm still super, super young!"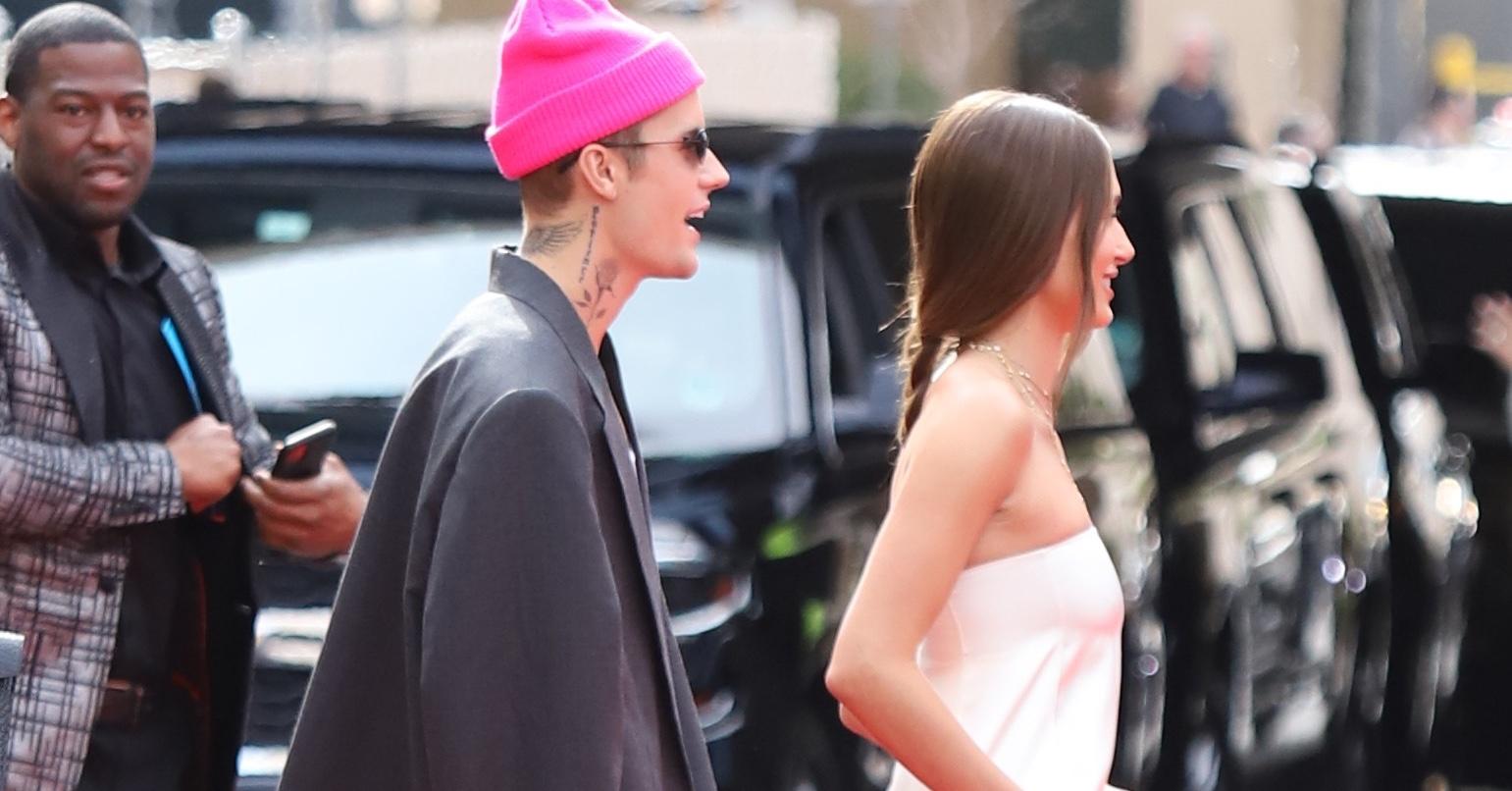 Justin on the other hand has been quite vocal about wanting to start a family with his wife — whom he wed in 2018 — sometime soon. "I am going to have as many [kids] as Hailey is wishing to push out," the "Peaches" singer said back in 2020 during an appearance on The Ellen DeGeneres Show.
"I'd love to have myself a little tribe. But, yeah, it's her body and whatever she wants to do. I think she wants to have a few," the handsome hunk said of his future with the blonde beauty.