NEWS
Halle Berry Is 'Heartbroken' Over Being The Only Black Woman To Win Best Actress At The Oscars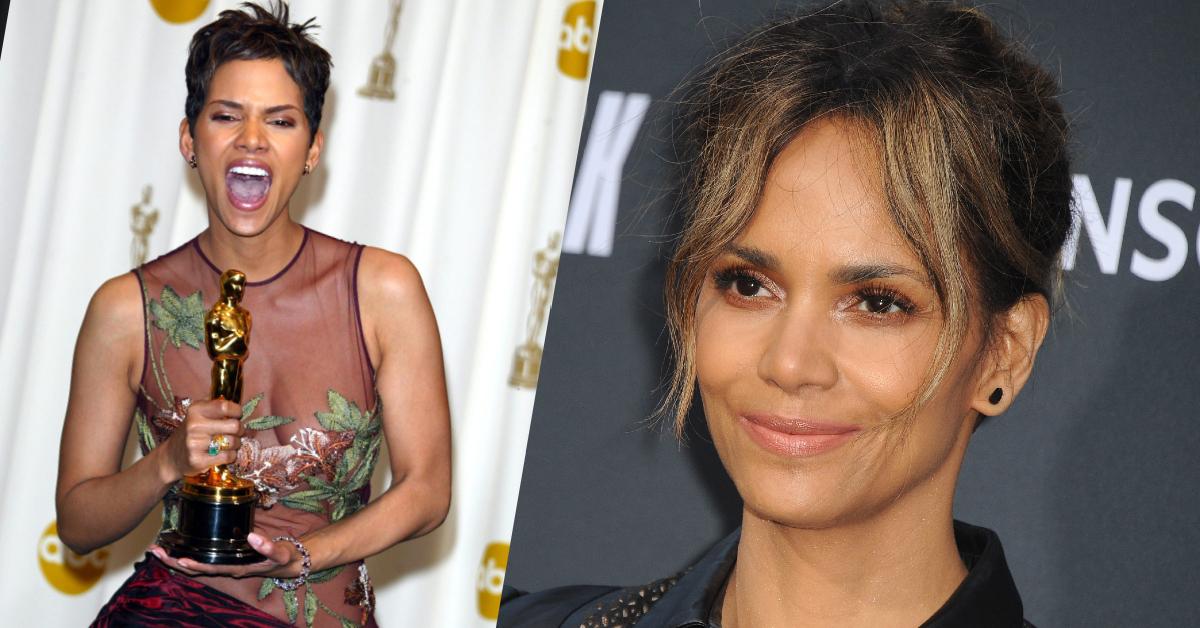 Hollywood star Halle Berry simply can't get over the fact that she's the only Black woman to have won an Oscar for Best Actress almost 20 years ago.
The Catwoman star opened up about the lack of diversity surrounding nominations for the annual awards ceremony, expressing how she genuinely believed that her win for her role as Leticia Musgrove in 2001's Monster's Ball would have opened the doors for other women of color.
"The heartbreak I have is because I really thought that night meant that very soon after that, other women of color, Black women, would stand beside me," she shared.
GET THE ULTIMATE ABS BY FOLLOWING HALLE BERRY'S WORKOUT ROUTINES
Article continues below advertisement
"Now it's been 20 years and no one has, and so every time Oscar time comes around, I get very reflective and I think, 'Well maybe this year, maybe this year.' It has become heartbreaking that no one else has stood there."
Berry won her awards at the Academy Awards in 2002, having delivered a stellar performance as the ill-fated Musgrove in Monster's Ball, starring Billy Bob Thornton and Heath Ledger.
And while the 54-year-old has gone on to have a very successful career in Hollywood following her victory, which has seen her land roles in blockbuster flicks such as Die Another Day, Gothika and The Call, she's saddened to think that the Academy believes no other Black woman has excelled enough to follow in her footsteps.
While Berry remains the only woman of color to have taken home the Best Actress gong, recent years have seen the Oscars' be a little more inclusive when it comes to their Supporting Actress category, which was first won by a Black actress performer in 1940 when Hattie McDaniel was crowned the winner for her performance in Gone with the Wind.
Since then, a string of women of color have taken home the equivalent honor, including Viola Davis, Lupita Nyong'o and Octavia Spencer, which has led many to believe that the Academy Awards keeps minority actresses stuck in that category with little to no room for any forward progression.
"Arguably there could have been other women who deserve to have been there [winning a Best Lead Actress Oscar] that haven't been there and I would have hoped that in 20 years, there would have been others that would be beside me," Berry continued while reflecting on her win.
During her acceptance speech in March 2002, the mother of two seemed sure that her win for Best Actress was going to bring along a much-needed change — a change which she has since realized was all too good to believe.
"This moment is so much bigger than me," she asserted. "This award is for every nameless, faceless woman of color that now has a chance because this door tonight has been opened."
Berry spoke about the Oscars during a recent interview with the Mirror.