PHOTOS
11 Of The Cutest Celebrity Man Crush Monday Instagram Posts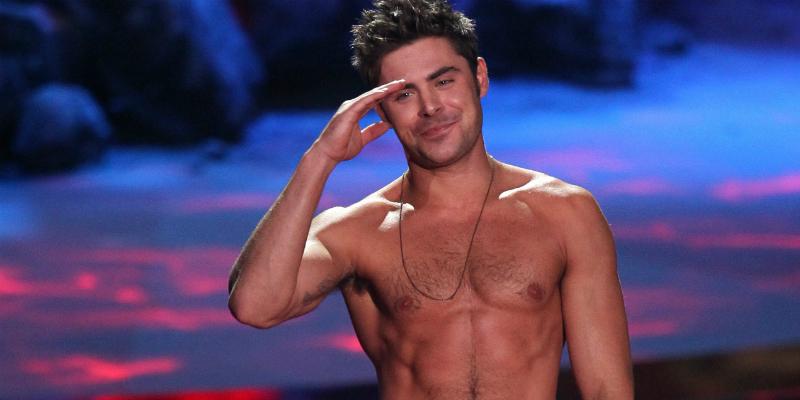 Who's your crush? For these celebrities, they could not help themselves and took to social media to let the world know exactly who makes their hearts beat a little faster. For some, it's their significant other, and for others, it is not! What better way to let someone know you think they're hot than to head to Instagram and announce it in front of tens of millions!
MORE: The hottest celeb dads, from Chris Hemsworth to Ryan Reynolds!
Article continues below advertisement
Who: Kelly Ripa
The Crush: Mark Consuelos
Caption: "#mcm FaceTiming with my man crush. (Yes in bed. Deal with it!)"
Relationship details: Kelly Ripa has been married to her former All My Children costar since May 1, 1996. They have three children — Michael Joseph (born June 2, 1997), Lola Grace (born June 16, 2001) and Joaquin Antonio (born February 24, 2003). Kelly proudly shared this #MCM picture even though it didn't showcase all of his assets. During a segment of her hit morning TV show Live With Kelly and Ryan a fan gifted her a pillow with her husband's head on it. She loved the present, but (as quoted in Us Weekly) Kelly said it was "missing the best part" of the Riverdale cast member — his geography below the belt.
Article continues below advertisement
Who: Julianne Hough
The Crush: Brooks Laich
Caption: #mcm to two of the most handsome fellas I know! #babyindie and #myoneandonly #looksgoodonyoubabe ??
Relationship details: Julianne Hough snapped this pic of her husband, hockey pro Brooks, to share her dashing #MCM man with the world. Fans immediately began to wonder if she was pregnant and keeping it from everyone. Though, she and Brooks did not have a secret child, one thing is clear … Julianne is gaga for her husband. When asked if the reality TV judge and dancer were in a hurry to have children she told Closer Weekly, "I'm not right now."
Article continues below advertisement
Who: Amanda Seyfried
The Crush: Thomas Sadoski
Caption: "I only wish you'd found me sooner #mcm"
Relationship details: Actress extraordinaire Amanda Seyfried gushed about her husband, Thomas, in an Instagram post from October of 2017, which was featured in Us Weekly. The pair fell in love on the set of The Last Word and started dating in early 2016. They got engaged in September of 2016 and married in March of 2017.
Article continues below advertisement
Who: Bella Thorne
The Crush: Gregg Sulkin
Caption: "My MCM goes to @greggsulkin not because he has the cutest dimples and adorable accent but because he is a selfless, caring and good person...he is also a hero. Beyond all the work he does with charity and time he gives to making the world a better and safer place, he is heroic at home. Last week, at the movies with his mum and dad, the fire alarm went off and after he made sure his mum and I were safe, he and his dad assisted the woman in the wheel chair that everyone else left behind. Luckily, the alarm was false but he didn't know it at the time. For this, you Gregg are my MCM today and everyday. @greggsulkin"
Relationship details: Bella Thorne and English actor Gregg were hot and heavy for a spell back in 2015. The actress shared that passion with her summer post declaring her adoration for her soon-to-be ex. Let's just say that the "you Gregg are my MCM today and everyday" part of the post has not aged well given that the two are no more!
Article continues below advertisement
Who: Sabrina Parr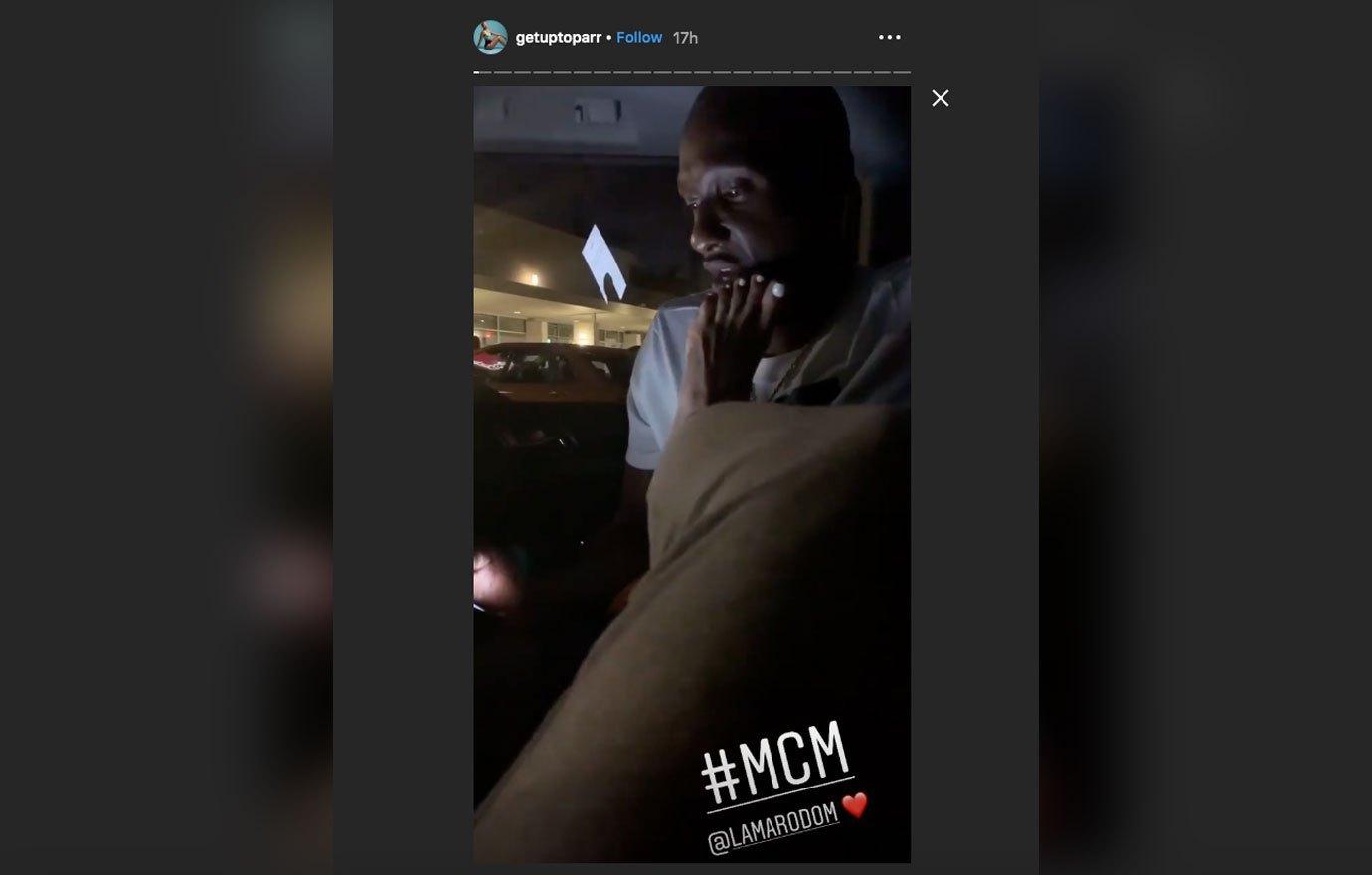 The Crush: Lamar Odom
Caption: "#MCM @LamarOdom."
Relationship details: Former basketball pro Odom (and also ex of Khloe Kardashian) was the subject of his new girlfriend Sabrina Parr's Instagram post that featured him sucking on her toes as she declared that the ex-baller was her boo (per Us Weekly). The fitness trainer and Lamar first went public with their romance in August of 2019 and are since engaged.
Article continues below advertisement
Who: Jennifer Lopez
The Crush: Alex Rodriguez
Caption: "My #MCM ?"
Relationship details: One of the most attractive couples on the planet is almost too cute for words. Jennifer posted a selfie of her with the former baseball star and current broadcast analyst for ESPN, Alex, and expressed her feelings with few words. According to Us Weekly, the pair first met at a 2005 Yankees game while he was still playing, which she attended with then-husband Marc Anthony. Over a decade later — in March 2017 — the pair confirmed that they were dating.
Article continues below advertisement
Who: Jessie J
The Crush: Luke James
Caption: "My first ever official #mcm ? My man. My crush. My Monday morning. So it's only right."
Relationship details: Long before she and Channing Tatum became an item, British singer Jessie J took to Instagram for her first #MCM. The "Bang Bang" singer and R&B artist Luke dated in late 2014, calling it quits by October 2015. When it comes to her current beau, OK! reported that Jessie J was so taken by Channing's photos of her performing that she reposted them for her 8.6 million followers and gave her man full credit!
Article continues below advertisement
Who: Kaley Cuoco
The Crush: Karl Cook
Caption: "#mcm I ? you @mrtankcook"
Relationship details: With a supremely cute selfie of Kaley Cuoco and her husband, Karl, the former Big Bang Theory star portrayed her relationship with her new husband. Blissful joy simply seeps from the black and white pic. The pair first came together over their shared love of horses, per Us Weekly. They met at a California horse show in March of 2016. By September 2016, they made their red carpet debut at the Longines Masters Los Angeles Gala. By December of 2017 they were engaged, and the couple got married on June 30, 2018. Judging by the October 14, 2019 goofy #MCM selfie, their love is still going strong.
Article continues below advertisement
Who: Ayesha Curry
The Crush: Her son, Canon Curry
Caption: CANON JACK ?
Relationship details: Canon is the third child of Ayesha Curry and her husband, Golden State Warriors baller Steph Curry. The little one made his debut on July 2, 2018. This #MCM showed a mother's utterly selfless love for her little man. OK! described the shot as Canon "riding what appeared to be a bicycle." From this pic, it is clear that Canon inherited his father's million-dollar smile. That is one happy boy.
Article continues below advertisement
Who: Halle Berry
The Crush: Brian Ortega
Caption: "All about this #ManCrushMonday, @BrianTcity - the #1 @UFC ranked featherweight ??! So grateful he said yes to training with me in preparation for #BruisedTheMovie, and cannot wait to share what we cook up together ?"
Relationship details: When Halle decided to undertake the challenging task of directing a film called Bruised about Mixed Martial Arts (MMA), she turned to Brian to help her in the gym and to keep her film as real as possible. The Oscar-winning actress made her directorial debut with the MMA flick, and from the sounds of her post, she could not be more pleased with her choice of consultant/gym partner! Needless to say, Brian must be pretty stoked. If Halle Berry taps you to be her #MCM, you are clearly doing something right.
Article continues below advertisement
Who: Josh Duhamel
The Crush: Zac Efron
Caption: "#mancrushmonday"
Relationship details: This is a first for our list! Supremely confident in his sexuality, Josh Duhamel posted his appreciation for a certain star of Baywatch on Instagram. Zac was given the Madame Tussauds wax treatment, and the Transformers star stood next to him, imitating his hand on his hair pose. This #MCM is quite #classic.