EXCLUSIVE
Harrison Ford & Calista Flockhart Plan To Renew Vows In An 'Intimate' Affair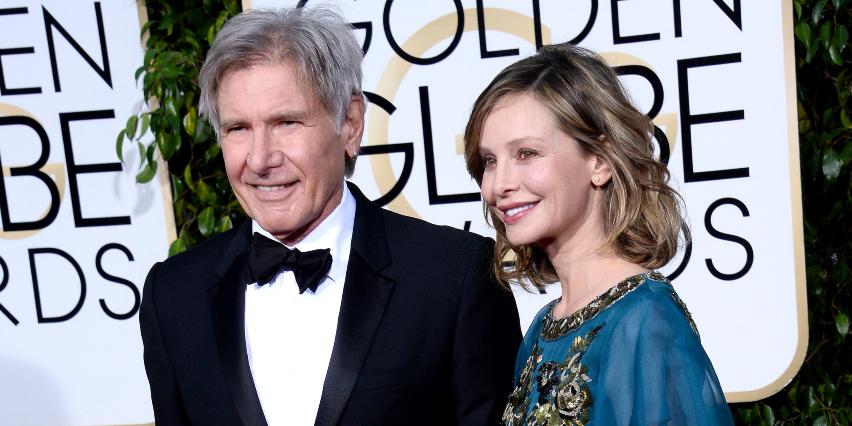 In Hollywood years, Harrison Ford and Calista Flockhart's decade-long marriage has already lasted an eternity — and they're gearing up to do it all over again.
An OK! source reveals that the notoriously private stars are planning to renew their vows on Valentine's Day — 12 years to the day after Ford, 78, proposed to Flockhart, 56 — on their sprawling Jackson Hole, Wyo., ranch.
Article continues below advertisement
The secluded spot, where the actor has lived for 35 years, is the perfect venue for the low-key couple. "When I'm in Wyoming, I just walk out the door and keep walking," he noted. "I'm old news."
According to the source, the affair will be "romantic and intimate," with the pair only inviting family and a few close friends.
"Calista is incredibly touched that Harrison's organizing this," says the source. "He's thoughtfully arranging her favorite flowers to be flown in and has already booked a local band, as well as a caterer and baker."
However, the couple's 18-year relationship "hasn't always been a bed of roses," notes the source, who recalls that the Ally McBeal alum moved in with Ford while he was divorcing his second wife.
Article continues below advertisement
"Calista had to get used to a lot of things on what was formerly his turf." But the Star Wars legend, though known for a gruff demeanor and fiercely independent streak, proved his love for the actress in myriad ways, including helping to raise her adopted son, Liam, 19, since he was a toddler.
'STAR WARS' ACTRESS KELLY MARIE TRAN IS BULLIED OFF INSTAGRAM
Flockhart has likewise proved a steadfast support, nursing Ford back to health after he crashed his vintage plane in 2015. More importantly, "once the broken bones were healed, Calista allowed Harrison the freedom to go back to flying," adds the source. "Maybe that's why he's so happy and always comes home to her."
Though the movie star rarely spills on his personal life, he had a hilarious reply when asked the secret to his and Flockhart's long-lasting relationship during a recent interview with Parade.
"Don't talk," he suggested. "Nod your head." Happy wife, happy life!