COUPLES
Red, White & True Love: HGTV Stars Tarek El Moussa & Heather Rae Young Share Sweet July 4 Anniversary Posts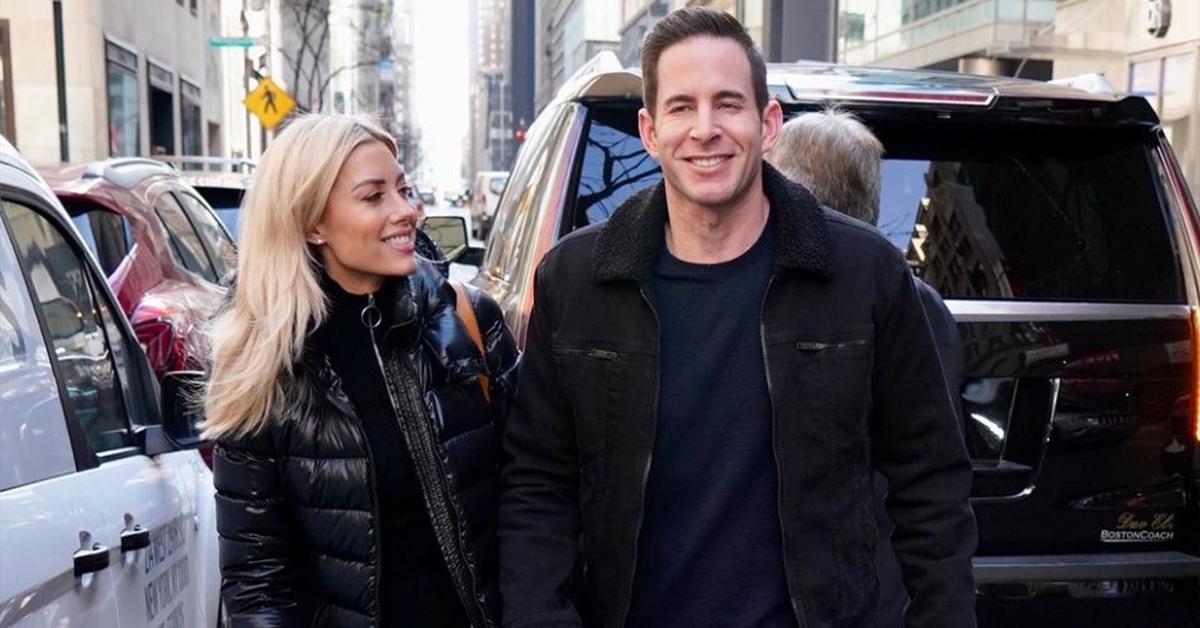 Red, white and true love!
Independence Day wasn't the only special occasion HGTV star Tarek El Moussa celebrated over the holiday weekend. On Monday, July 4, the Flip or Flop co-host took to social media with a heartfelt tribute to his wife, Heather Rae Young.
Depicting a sweet snap of the pair holding an American flag — and each other — while on a boat, El Moussa captioned the photo with a sweet note about the special significance the holiday has for him and his TV-star spouse, marking the three-year anniversary of when first met.
Article continues below advertisement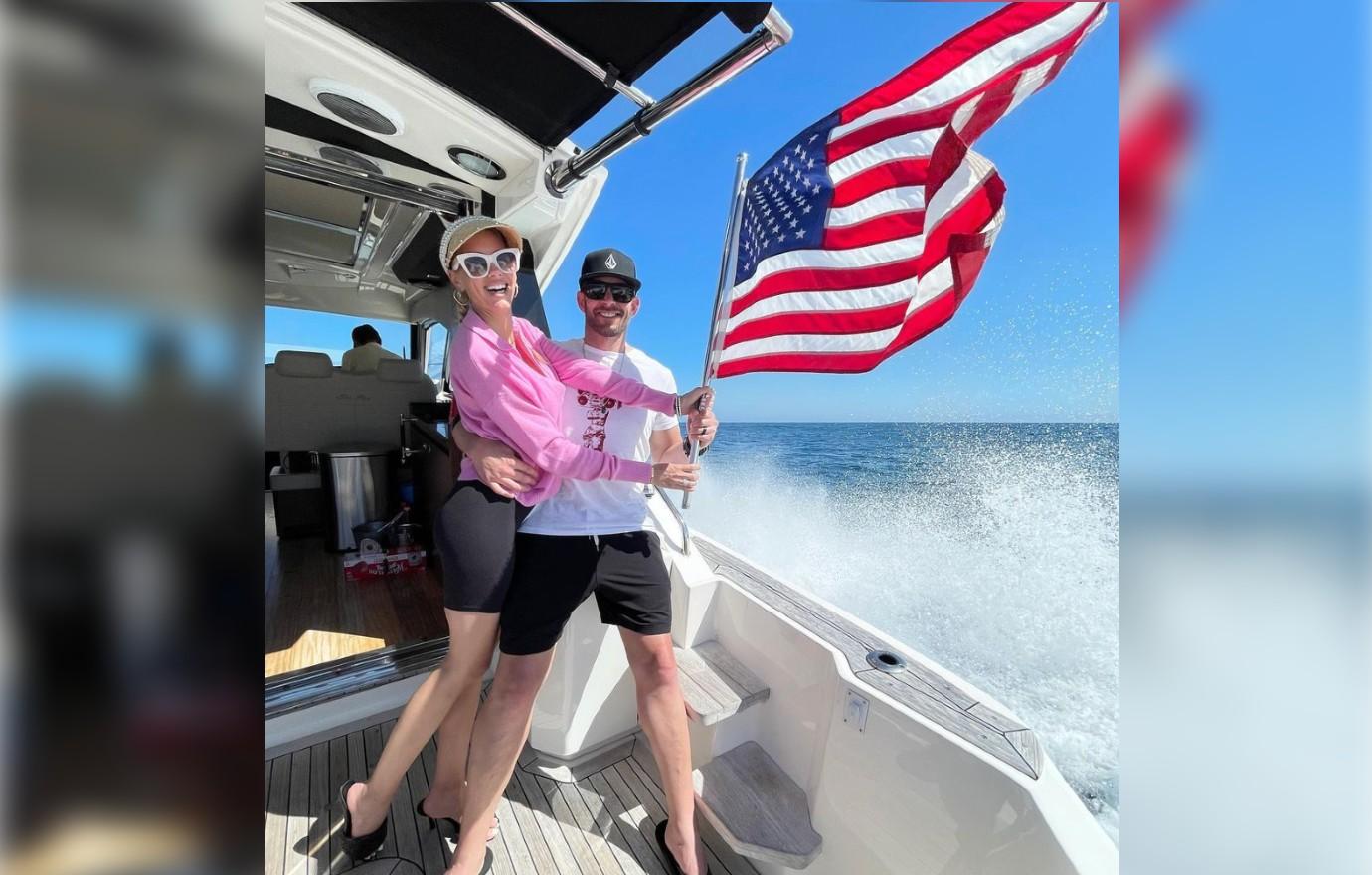 "You know those moments in life that change everything?" El Moussa mused in the caption. "3 years ago today I had one of those moments. I met @heatherraeyoung while I was out boating," he continued, calling "the story" in which they met on a fishing trip with friends "a good one."
"I remember knowing instantly that I had met the person I wanted to spend the rest of my life with," he added. "A little insane right!? But when you know you know."
Article continues below advertisement
Considering how Independence Day officially marks the beginning of their now three-year-long romance, the TV personality dubbed the holiday as "one of his favorite days."
"Boating, summer, BBQ's, friends and family but now it's even more special to me," El Moussa spilled. "So happy first-day-I-met-you @heatherraeyoung and happy fourth of July to everyone else," he added, punctuating the caption with a red heart emoji.
In late July 2020, roughly one year following their fateful July 4 encounter, El Moussa proposed to Young. The pair later tied the knot in October 2021, their wedding documented in the special Tarek and Heather: The Big I Do.
"We're best friends, we're true soulmates, and our love is so rare and so special," Young explained to People around the time of their nuptials, describing her romance with El Moussa as "the love I've always dreamed of my whole life."
And it seems Young is still enjoying this wedded bliss, also taking to Instagram with a sweet post marking Monday's romantic occasion.
Article continues below advertisement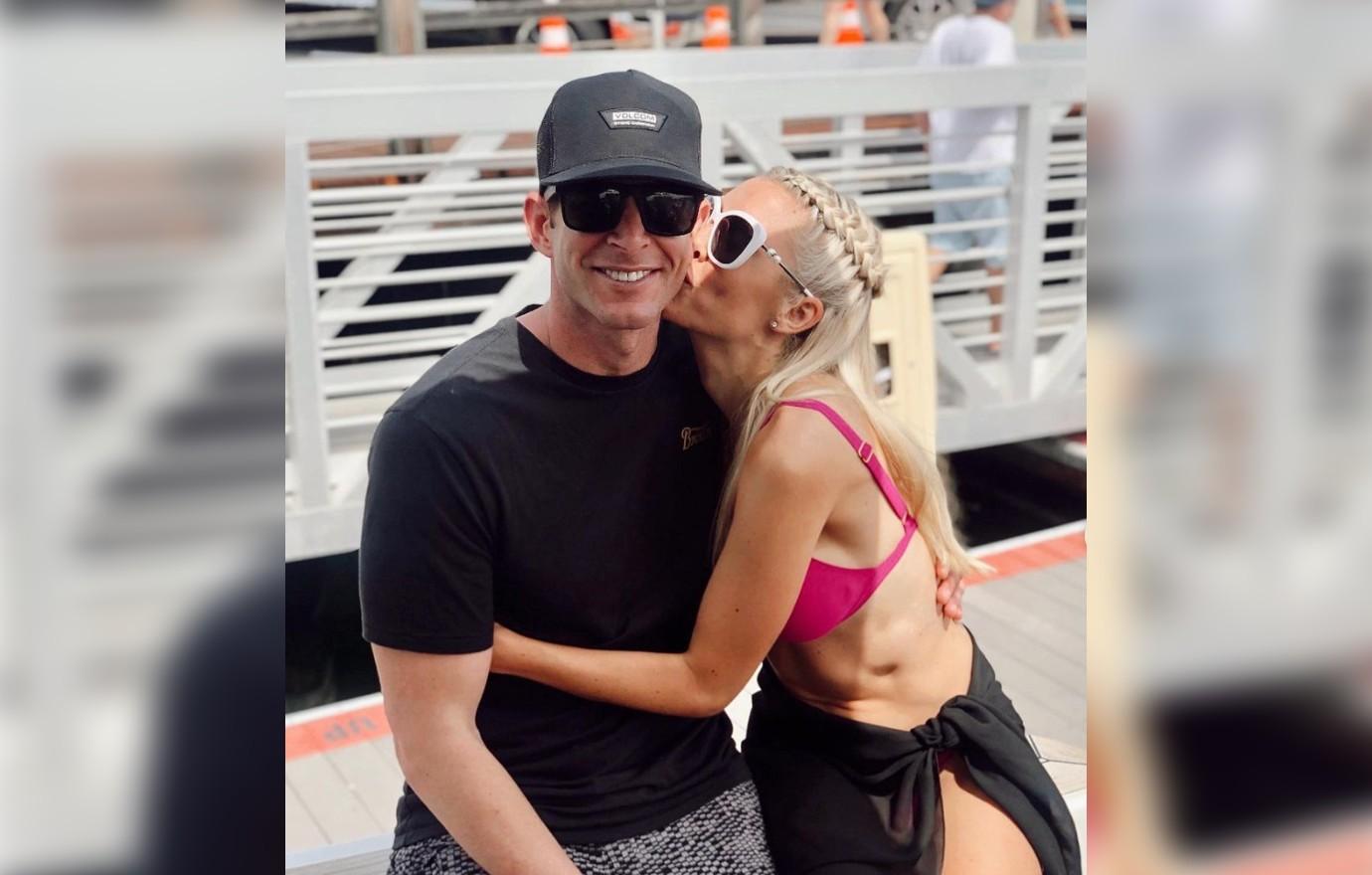 "Fireworks any time I'm with you," the Selling Sunset star wrote alongside a heart emoji. Today's already a celebratory day but for us, it's a little extra. Some of you might already know this but 3 years ago on this exact day I met my soulmate," she continued, before recounting the heartwarming story of how they first met.
The star capped off the post with a sweet message for both her 2.8 million followers and her husband.
"So I hope you all have a beautiful and safe Fourth of July and who knows, maybe some of you will have a life changing moment this weekend," the Netflix star wrote. "And to my love @therealtarekelmoussa, meeting you was truly one of the best days of my life. I love you baby."