NEWS
From Cartel Conspiracies to Custody Battles: Holly J. Moore, the Fearless Divorce Attorney Who Knows No Bounds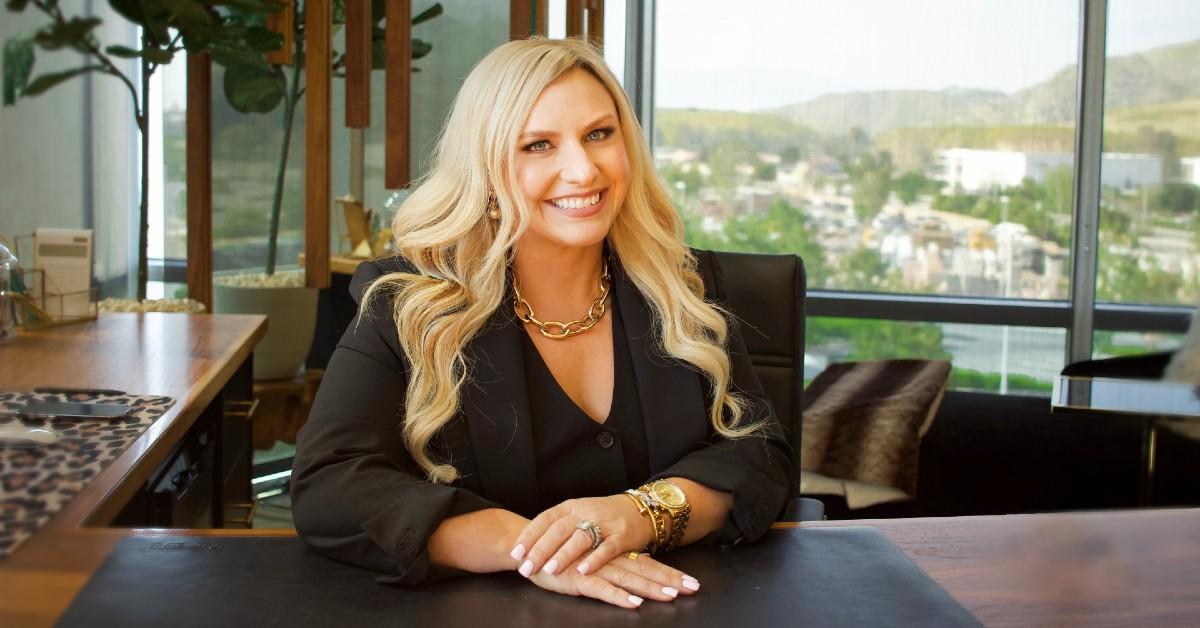 In the world of family law, where emotions run high and intricate legal battles unfold, one attorney stands out for her exceptional expertise and dedication. Holly J. Moore, the owner of Moore Family Law Group, has spent the past 15 years fearlessly representing high-profile clients in their divorce and custody battles. Her specialization in handling high-end clientele, including NFL players, business moguls, and A-list entertainers, has earned her a reputation as one of the top divorce attorneys in Southern California.
Holly and her team of professionals tackle mind-blowing cases with grace and finesse. As a certified family law specialist, Holly is part of the exclusive 1% of lawyers in California who have earned this prestigious title. And while she's encountered her fair share of exciting cases throughout her illustrious career, one stands apart from the rest: A client linked to a notorious cartel.
Article continues below advertisement
Holly's initial impression was that it would just be a typical divorce case, but little did she know the husband's affiliation with a cartel, added a layer of complexity to the divorce proceedings.
"My client's biggest concern was the safety of their child while with the Father" Holly explains.
"Although she thought he was an amazing dad, she still felt it was too dangerous because of the cartel connection."
Custody battles are inherently complex, but this case was further complicated by the need for secrecy surrounding the husband's witness protection status. Holly had to carefully craft court filings, ensuring they did not expose sensitive details that could compromise her client's safety. This level of attention to detail and collaboration with law enforcement showcases Holly's commitment to ensuring her clients' safety in challenging circumstances.
Despite the numerous obstacles and limitations, Holly's expertise and strategic approach ultimately saved the day. The case ended with a settlement that allowed the child to maintain a relationship with her dad while keeping her safe and sound.
"It was a public courtroom, so I couldn't have anyone up there testifying," she says. "We couldn't take that case to trial. It had to be a settlement."
Article continues below advertisement
While the cartel case is undeniably riveting, it is just one of the many intriguing stories in Holly's repertoire. Her diverse caseload spans high-profile individuals from various walks of life. One such case involved a human trafficking situation where a client with a criminal record wanted custody of her child. Holly decided to bring in human trafficking experts who helped her understand the dynamics of such cases, ultimately advocating for her client's best interests.
Beyond these extraordinary cases, Holly's work as a divorce attorney has allowed her to delve into various aspects of life and law. Collaborating with experts ranging from doctors to financial advisors, she has gained knowledge in a wide range of fields.
"One of the most fascinating aspects of my job is the incredible breadth of knowledge I've gained across different subjects," she says. "For instance, when handling custody cases involving special needs children, we often call upon experts or specialized pediatricians to educate the judge about the child's unique requirements."
Divorce and custody battles can be emotionally charged and complex, often leaving families shattered and individuals searching for a glimmer of hope amidst the chaos. Moore recognizes that divorce and custody battles can be highly contentious, with potentially long-lasting effects on both the parents and the children involved. She approaches these cases with empathy, patience, and strategic thinking.
Moore's ability to humanize her clients and shed light on their experiences is a testament to her dedication as a divorce attorney. She fearlessly fights battles, from cartel-linked clients to Hollywood's elite, all while keeping her eye on the prize: protecting her clients' interests and securing the best possible outcomes. With Holly on your side, you can rest assured that your legal affairs are in capable hands.