NEWS
What Happened To Troubled 'Home Improvement' Actor Zachery Ty Bryan After He Quit The Biz In 2009? Inside His Controversial Life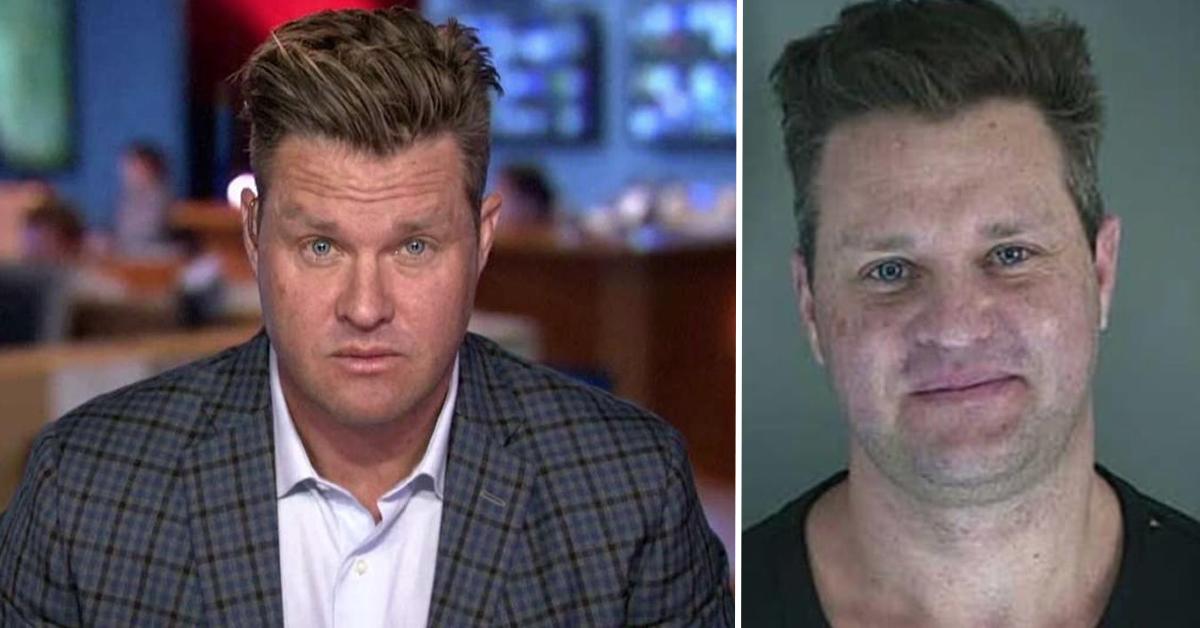 Child actor Zachery Ty Bryan was recently sentenced to probation after pleading guilty to two domestic violence charges after allegedly strangling a woman.
As OK! previously reported, Bryan entered guilty pleas to "menacing and assault in the fourth degree constituting domestic violence," the Lane County District Attorney in Eugene, Ore., said. The charges are Class A misdemeanors.
Article continues below advertisement
Bryan was riding high as one of the biggest young stars in Hollywood during his stint as Tim "The Tool Man" Taylor's eldest son on the beloved series Home Improvement from 1991-1999. "Home Improvement was the key in the ignition that started the engine," he said in an interview with CNN in 2012. "It not only was financially great for me and my family, but it was such a learning experience…" After his run on the beloved ABC comedy, Bryan appeared in guest roles on Veronica Mars, Boston Public and a handful of other shows.
The once promising young star decided to quit acting in 2009. So what has Bryan been up to since then?
Bryan founded Vision Entertainment Group Inc. with his friend Adam Targum, shortly after announcing his retirement from acting. Despite being known for comedies and family entertainment, Bryan's production company produced the horror film Rogue River in 2012. Bryan called the flick his homage to the 1990 psychological thriller Misery. "I get really scared," he told CNN, "but I can watch Rogue River over and over because I know what's going to happen."
Article continues below advertisement
Bryan also executive produced a documentary in 2018 titled BIT X BIT: In Bitcoin We Trust, due to his personal interest in the cryptocurrency. He has a couple of other films under his producer hat, Pistol Whipped and Heavy.
In 2007, the actor married Carly Matros, with whom he shares four children with. Two weeks before his arrest for domestic violence in October, Bryan announced that he and his wife had called it quits after 14 years together. "As we enter into this next chapter, our children and relationship as co-parents and dear friends will remain our priority," he wrote in a since-deleted message on social media at the time. "We understand this news lends itself to public dialogue, but in the interest of our children and our family, we're asking for privacy, compassion and love during this time. Thank you."
Article continues below advertisement
Bryan has also been an outspoken conservative, often seen on cable channel Fox News. "There's a lot more conservatives in Hollywood than anyone thinks," he told Fox News in 2019. "I get messages all the time from my Hollywood friends saying, 'Keep up the good fight,'" he said. "If [Democrats are] going to be a party of tolerance and acceptance, then they should be very accepting to other political views within our business."
As for what the actor faces now after pleading guilty, "He was sentenced to 36 months of bench probation, with conditions of probation including the program Bridges2Safety and no contact with the victim as well as the other standard conditions in a domestic violence sentencing," the Lane County D.A. wrote in a statement.