New 'Jackass' Star Sean 'Poopies' McInerney Gets Attacked By Shark In Stunt Gone Wrong: Watch Graphic Footage
No laughing matter. The newest cast member of Jackass, Sean "Poopies" McInerney, got his first taste into how stunts can go terribly wrong.
Article continues below advertisement
The TV personality suffered a nasty confrontation with a shark while attempting to wakeboard over shark-infested water (à la Happy Days' "Hollywood: Part 3" episode, in which Arthur "Fonzie" Fonzarelli water-skis over a shark) while filming the Jackass Shark Week Special.
Article continues below advertisement
What started out as an adrenaline-fueled adventure quickly turned into a dangerous scenario when McInerney failed to land on the opposite ramp and, instead, plopped right into the section where sharks — baited by chum — were swimming. In the clip, a shark jumps out of the water and bites McInerney's hand, prompting someone off-camera to scream, "I need my medical bag, now!" Rescuers dived into the water to help him.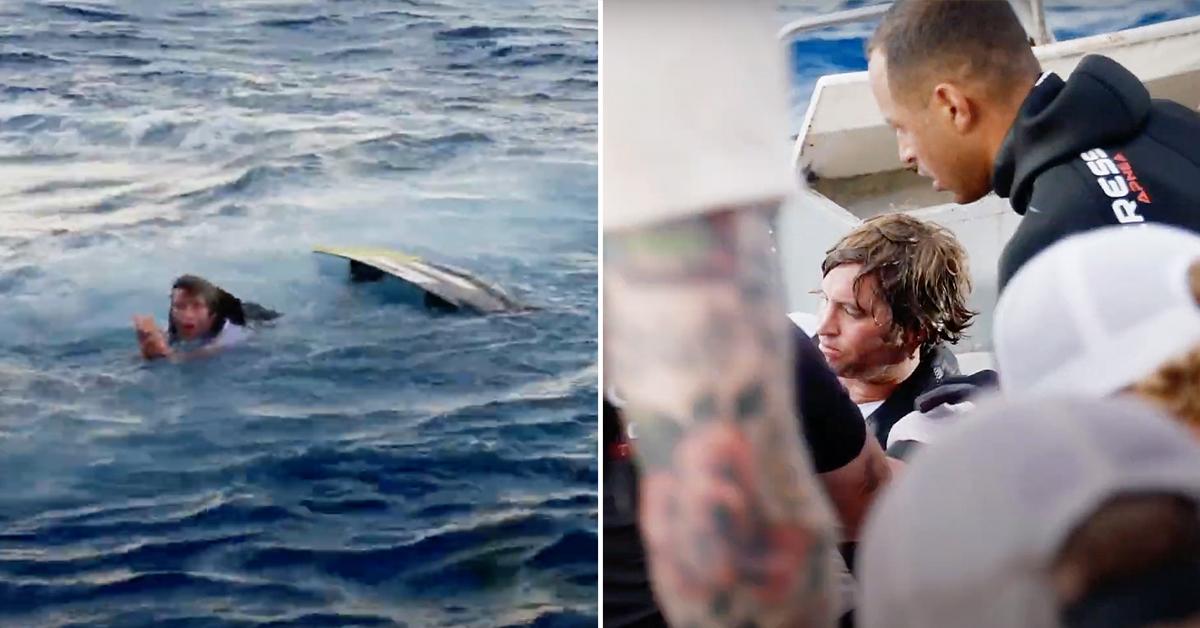 Article continues below advertisement
As he received medical treatment in the background, fellow Jackass star Chris Pontius told the camera, "It's a reminder that yeah, like, we are pushing it pretty hard. And this could happen, of course. It's either, like, everything's okay or this happens. And hopefully it's always everything's okay, everything's okay. But then… you know, this time it's not okay."
Article continues below advertisement
The reality star opened up about the experience on the "Hawk vs. Wolf" podcast. "I felt it bite me … but I was just worried about the shark not taking my hand off … so I let it have the arm," he explained on the Monday, July 12, episode. "As a surfer, you know you don't wanna mess with those teeth ... and then it freakin' let go."
Article continues below advertisement
Still, McInerney — who sustained a serious hand injury and is still on the mend — doesn't hold a grudge against the sharks, noting in the episode, "I was in their living room, and it was dinner time."