NEWS
Bam Margera Gets The Ax From 'Jackass 4' After Reportedly Breaking Contract In Erratic Meltdown Video: Watch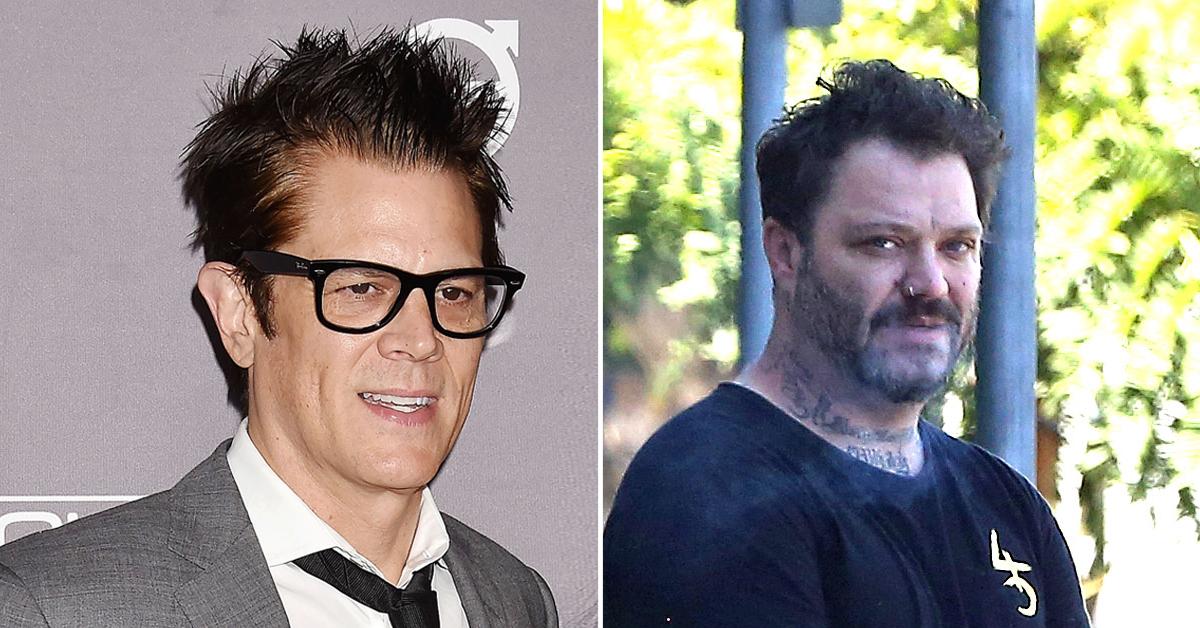 It looks like Bam Margera won't be taking part in Jackass 4 anymore, after producers gave him the boot for essentially breaking his contract, it was reported.
While the Jackass family wanted him to be part of the project from the beginning, there was apparent concern that there would be issues with Margera, given his past substance use and erratic behavior. Margera was reportedly given a handful of rules and restrictions that he needed to abide by in order to stay on the project — he had to commit to staying sober and seeing a physiologist while on set, the source shared.
Article continues below advertisement
However, last week, Margera, 41, posted several disturbing videos — which have since been deleted — in which he said, "Who the f*ck cares if I'm drunk as hell or not anymore?" He was seen bashing the Jackass production and franchise as well as claiming he was being cut out of the movie and questioned whether they would steal his ideas.
Click here to watch the shocking clips.
Article continues below advertisement
In the videos, Margera — who has been a Jackass star since the beginning of the MTV show in 2000 — also claimed that production made him take breathalyzer and urine tests as well as medication, which he claimed was being mandated by Paramount, the studio behind the film.
It was reported by TMZ that he also chugged a glass of wine and seven beers before going on his 10-minute tirade in which he also blasted: "Jackass has put me through f*cking hell on f*cking wheels for the past year and a half." Margera also begged fans: "If anybody cares about me don't go see their movie," and asked viewers to send him money through Venmo so he could create a competing project.
"Jackass does not care about me, ladies and gentlemen," he added.
Article continues below advertisement
Margera also confessed to having suicidal thoughts, according to TMZ. He reportedly said his troubles got so bad that his wife, Nikki Boyd, found him searching online for how to tie a noose. He said he finally found happiness after he stopped taking the medications, which he was reportedly forced to take while filming past projects, and moved to San Diego with Boyd.
In between Margera's accusations and claims, he cried and appeared to stop his rant to vomit.
Article continues below advertisement
One day after he attacked the project and studio, Margera reversed his statement and said he realized he has "manic bipolar" disorder. He also praised the upcoming movie, stating: "It's going to be f*cking awesome, and it's going to be in a way where everyone wins in the end. So I love everybody," while adding that he is going to see a "bipolar specialist."
Despite Margera's efforts to rectify the situation with production, producers reportedly let him go after he failed to meet the handful of conditions/restrictions that were set in place for him.
TMZ was the first to report that Margera was kicked off of Jackass 4.