Jamie Lynn Spears Posts Cryptic Audio Of Herself Crying To Instagram As Daughter Ivey Assures Her 'It'll Be Okay, Mom'
Jamie Lynn Spears posted a cryptic snippet of audio to her Instagram Story on Saturday, and no one is quite sure what it means.
Article continues below advertisement
The post consisted of nothing but sounds of Spears crying quietly in the background as her daughter, Ivey, 3 sweetly attempts to reassure her sad mom.
"It'll be okay, mom," the post was captioned in time with her daughter's adorable words. "It has to be okay." Spears responded to the tender moment with a simple, "thank you, baby".
Article continues below advertisement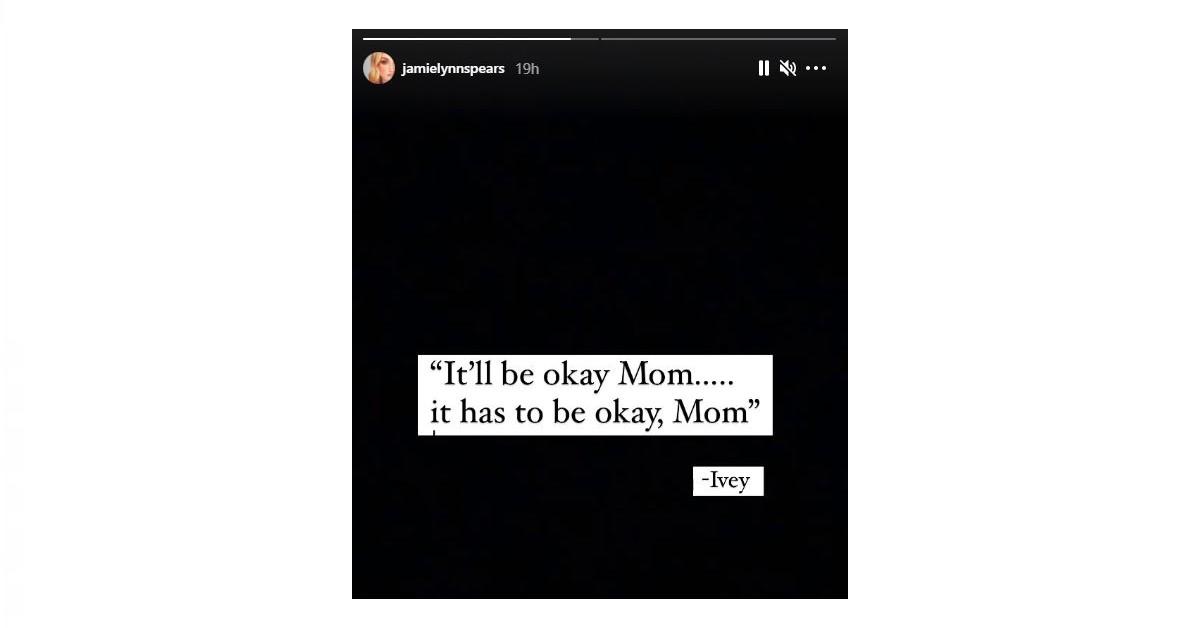 Article continues below advertisement
It is unclear if the post was shared as a precursor to sad news, if it is related to her sister Britney Spears' ongoing conservatorship battle against their father, Jamie, or if the former Zoey 101 actress just thought it was terribly cute of her little girl — whom she shares with her husband, Jamie Watson — to try to comfort her.
As OK! previously reported, rumors have swirled surrounding whether or not the pop star's younger sister is receiving money from the "Toxic" singer's estate.
MORE ON:
Jamie Lynn Spears
Article continues below advertisement
The child star has repeatedly denied the rumors on social media, saying in one post, "Haha nice try, but I have NEVER been paid a dime from my sister, that is HER hard earned money, and I am NOT entitled to a cent of it. I would not spend money I did not earn."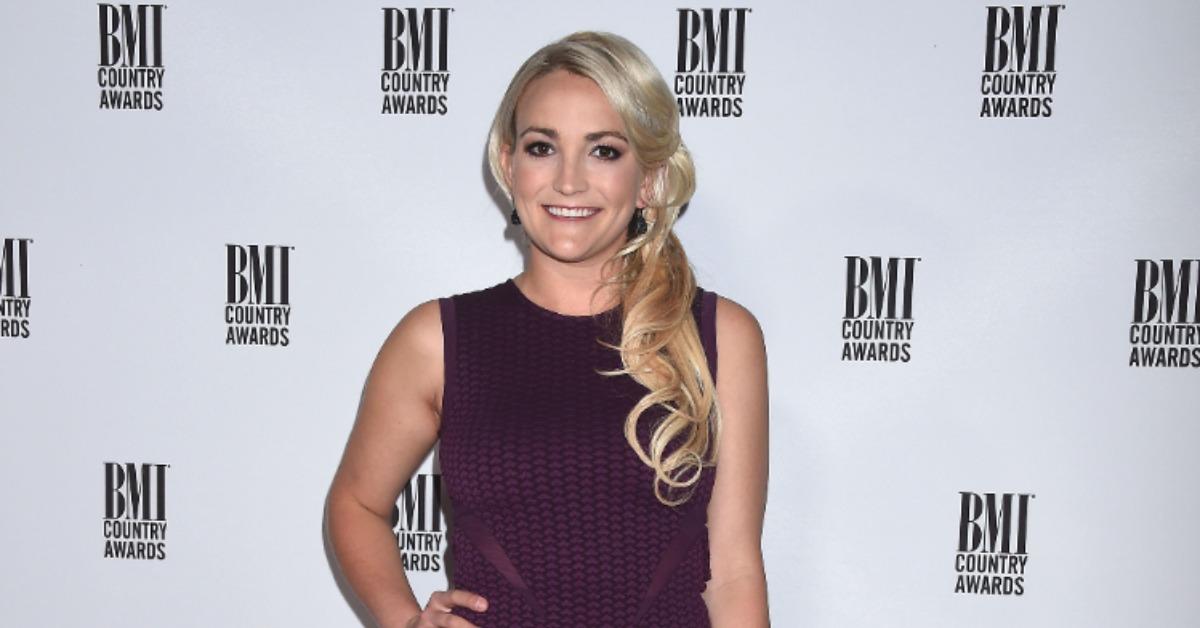 Article continues below advertisement
The Sweet Magnolias actress also recently shot down the suggestion that Britney bought her a million dollar condo on the beach. "I don't own a condo, and I can assure you that no one has ever bought me a place at the beach, because I prefer my beach vacations's [sic] at the Ritz anyways. Simple FACTS. Ya'll need to stop reaching," she commented, punctuating it with white heart emojis.
Article continues below advertisement
This is all happening in the middle of the continuing conservatorship drama that is no doubt taking a toll on the entire family.
According to legal documents obtained by OK!, the elder Jamie is presently claiming that his daughter's personal conservator Jodi Montgomery told him the "Baby, One More Time" singer is not consistently taking her medication, and is mentally unwell. "Ms. Montgomery acknowledged that many of my daughter's statements at the last hearing were not true and attributed her statements to the fact that my daughter is 'mentally sick'".