NEWS
Congress Confirms President-Elect Joe Biden's Electoral College Win After Violence Erupts In Washington D.C.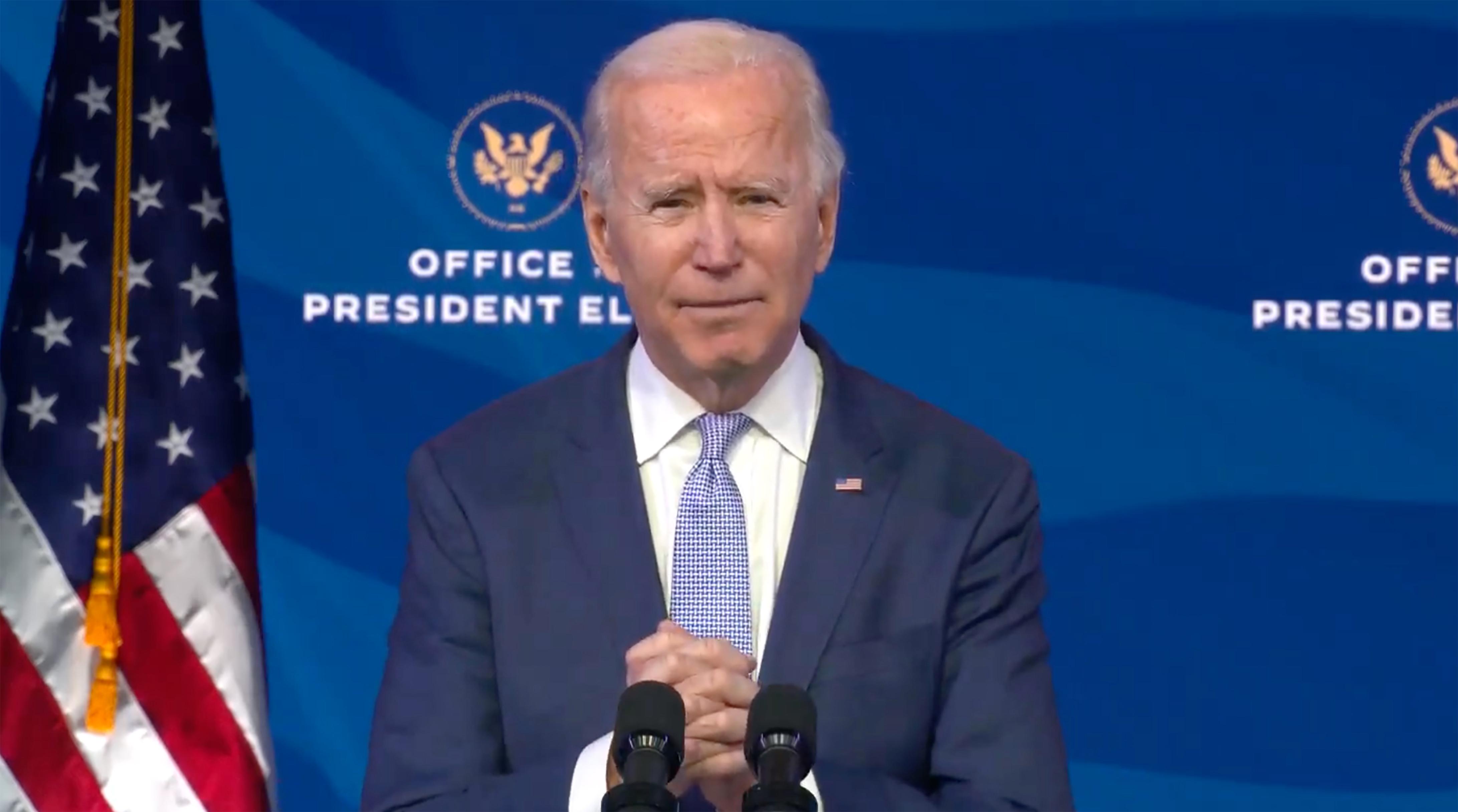 Hours after the Capitol Building in Washington D.C. was stormed by supporters of President Donald Trump, Congress concluded counting the Electoral College votes and confirmed the victory of President-Elect Joe Biden.
Article continues below advertisement
"The announcement of the state of the vote by the president of the Senate shall be deemed a significant declaration of the President and Vice President of the United States," Vice President Mike Pence noted as he read the results.
Since Twitter banned Trump's account for 12 hours after he sent out controversial tweets amid the riots, his statement was released via White House Deputy Chief of Staff Dan Scavino.
"Even though I totally disagree with the outcome of the election, and the facts bear me out, nevertheless there will be an orderly transition on January 20th. I have always said we would continue our fight to ensure that only legal votes were counted. While this represents the end of the greatest first term in presidential history, it's only the beginning of our fight to Make America Great Again!" Trump said.
Article continues below advertisement
Trump was also banned from posting on his Facebook page for 24 hours.
Article continues below advertisement
Following the riots, Pence condemned their actions. "To those who wreaked havoc in our Capitol today, you did not win," Pence said. "Violence never wins. Freedom wins. And this is still the people's house."
Article continues below advertisement
Article continues below advertisement
Although there were some objections, Biden got 306 electoral votes while Trump received 232 votes.
Both the Senate and House of Representatives voted to reject two challenges to Biden's Pennsylvania and Arizona wins, and before the rioters arrived on the scene, Senate leader Mitch McConnell remarked that overturning the election result would "damage our republic forever."
McConnell said that the government had faced greater threats than the "unhinged crowd," and "I want to say to the American people: The United States Senate will not be intimidated."
Meanwhile, Senate Minority Leader Chuck Schumer, D-New York, referred to the rioters as "domestic terrorists," and said that the President incited them. "This will be a stain on our country, not so easily washed away."
Article continues below advertisement
Biden and Kamala Harris will be inaugurated on Wednesday, January 20. At the time of publication, neither the President-Elect or the Vice President-Elect have issued statements.