EXCLUSIVE
Jenna Dewan Admits It 'Was a Curveball' That Her Daughter Everly Started Dancing: 'I'm Thrilled!'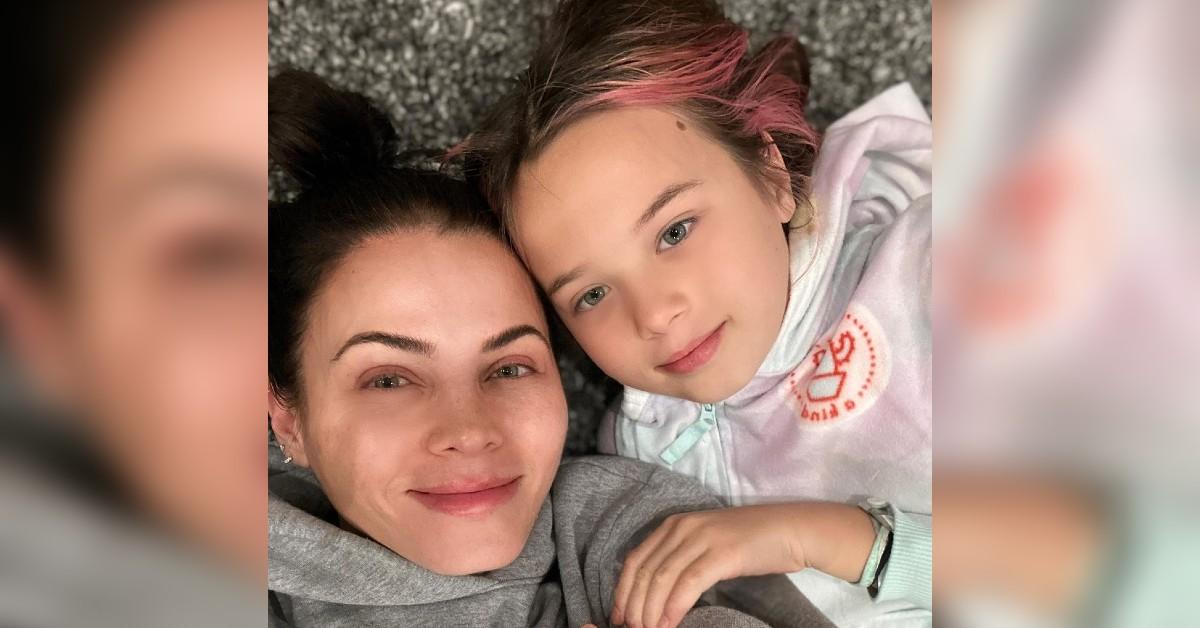 Since Jenna Dewan is a professional dancer, she never wanted to push the hobby onto her daughter, Everly "Evie," 10 — whom she shares with ex Channing Tatum — or son, Callum, 3, whom she shares with fiancé Steve Kazee.
But now that her eldest has discovered Irish dancing, she is elated that she's following in her footsteps.
Article continues below advertisement
"I love it so much because it's what I grew up doing — but the Irish world is completely different. There's been a learning process when it comes to preparing for her performances and preparing her for what it's like to have your hard work pay off, but then there's also disappointment," the 42-year-old who teamed up with Blue Buffalo, the nation's leading natural pet food company to offer healthy ways for the whole family – including our furry family members – to ease back into the busy school year routine, exclusively tells OK!. "I constantly am like, 'I can't believe I am back here. I am in a ballroom stretching my daughter before she dances.' It's been amazing, and we have a lot of fun! They turn into family adventures for everybody. Evie going into dance was a curveball I did not see coming, and I am thrilled about it because she loves it so much, and it's obviously really fun for me, too."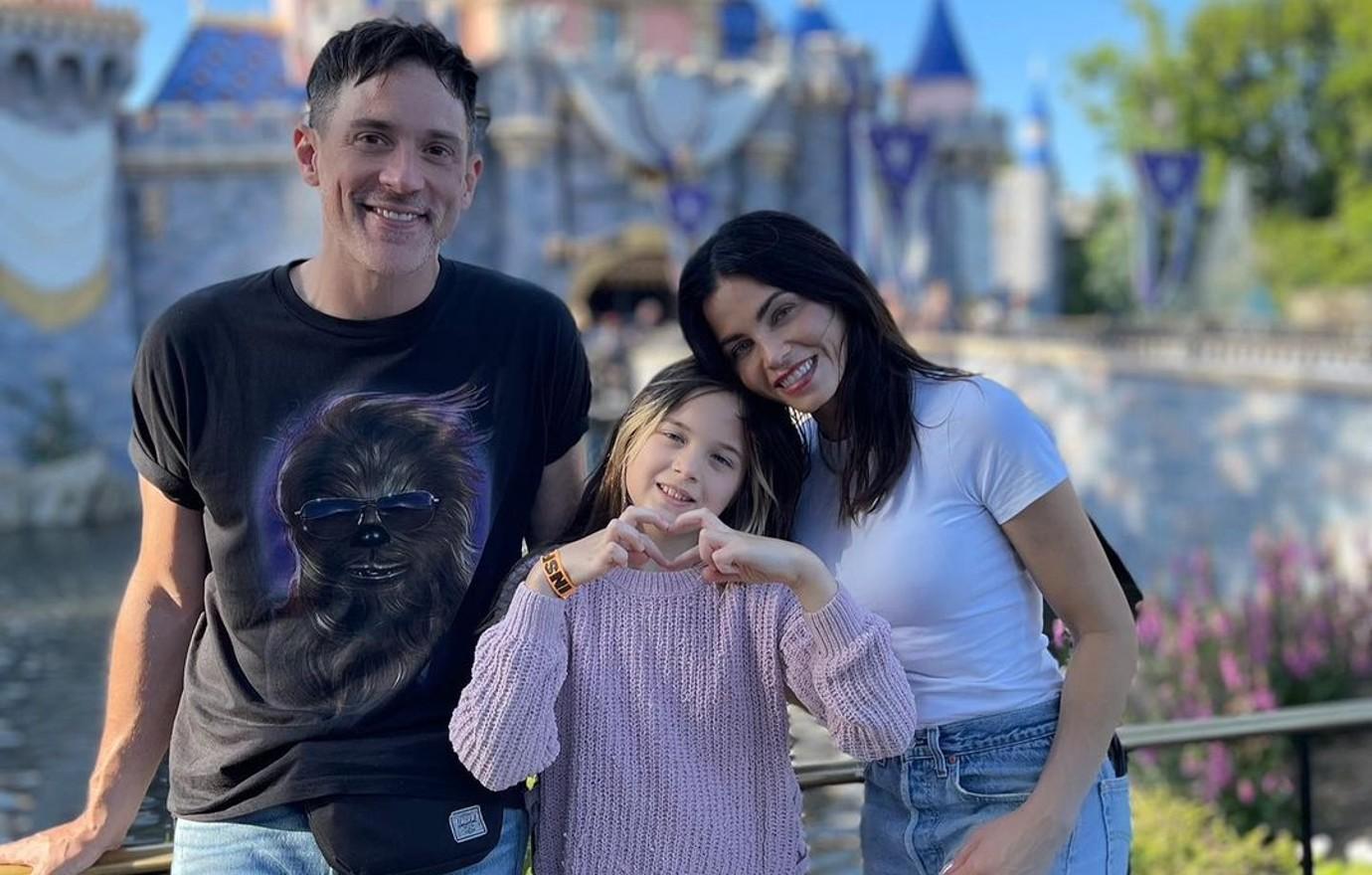 Article continues below advertisement
Of course, the brunette beauty — who met Tatum on the set of the 2006 dance movie Step Up — tries to give Evie advice, but "she does not want to hear it from me!" she quips. "Sometimes she'll say, 'What do you think of this? How can I stretch this part?' If she asks, I will give my input, but the times I've given input when it has not been asked, she's like, 'Oh, mom, I got it.' So I am like, 'You just let me know!' But sometimes I can't help it! Her dance teacher is amazing, though."
The mom-of-two always includes Callum and Kazee when Evie is rehearsing. "We do a fun exercise where Steve acts like the mean judge and I act like whatever kind of distraction could happen. We put the music on and she starts to do one of her dances and he's yelling out things like the mean judge. It's hilarious. I am running around her and she tries not to pay attention," she shares.
However, Evie isn't trying to observe Tatum and Dewan's dance moves anytime soon. "She watched Step Up a long time ago and was not interested," she reveals. "It was funny. She's seen videos and she was actually at a lot of my performances when she was little that I've done, so she knows my style and the type of dancer I am. But it's just like, 'That's my mom.'"
Article continues below advertisement
For now, Dewan is just trying to soak up time with her kiddos before they're already off to college or moving out. "I have daily moments where I look at both of them, and I think, 'It's happening so fast.' She's 10, he's three, she is going to be a teenager soon, and he's going to be in kindergarten soon. You want it to slow down," she says. "You want to capture time and enjoy the moments as much as possible."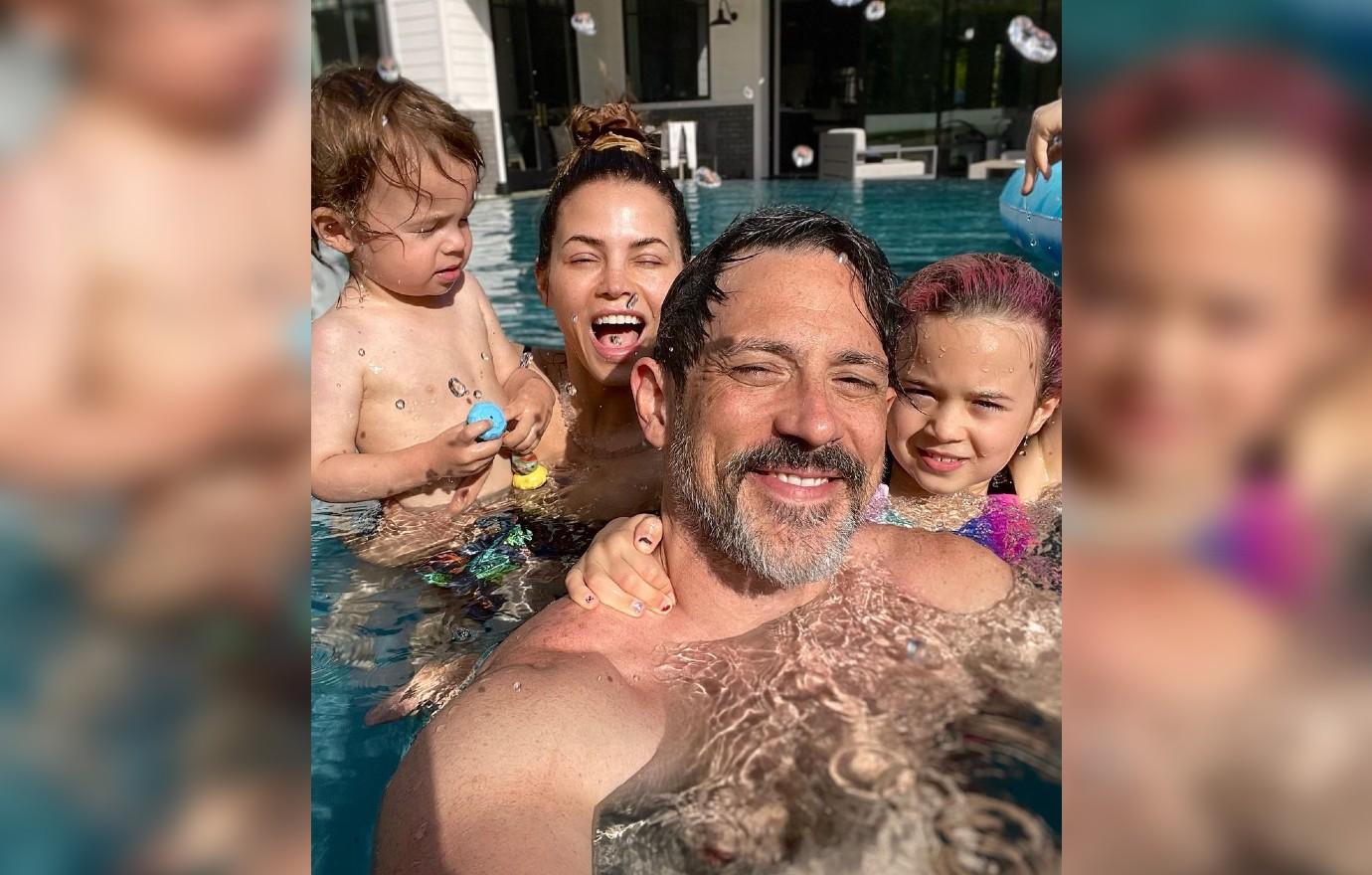 Article continues below advertisement
In the meantime, since the actress knows what it's like to get in back-to-school mode, her partnership with Blue Buffalo made perfect sense.
"I consider our dogs family. They are so integral into our daily life. I've loved animals since I was a kid, and they are just a part of everything over here, as everyone knows. All I do is take pictures of them and my kids, and I make sure they have the best nutrients and best food and treats. I also want to make sure they are adjusted to our schedule changes. The biggest one coming up is back-to-school, and I noticed that affects my dogs as well. I want to make sure they are loved and taken care of," she explains.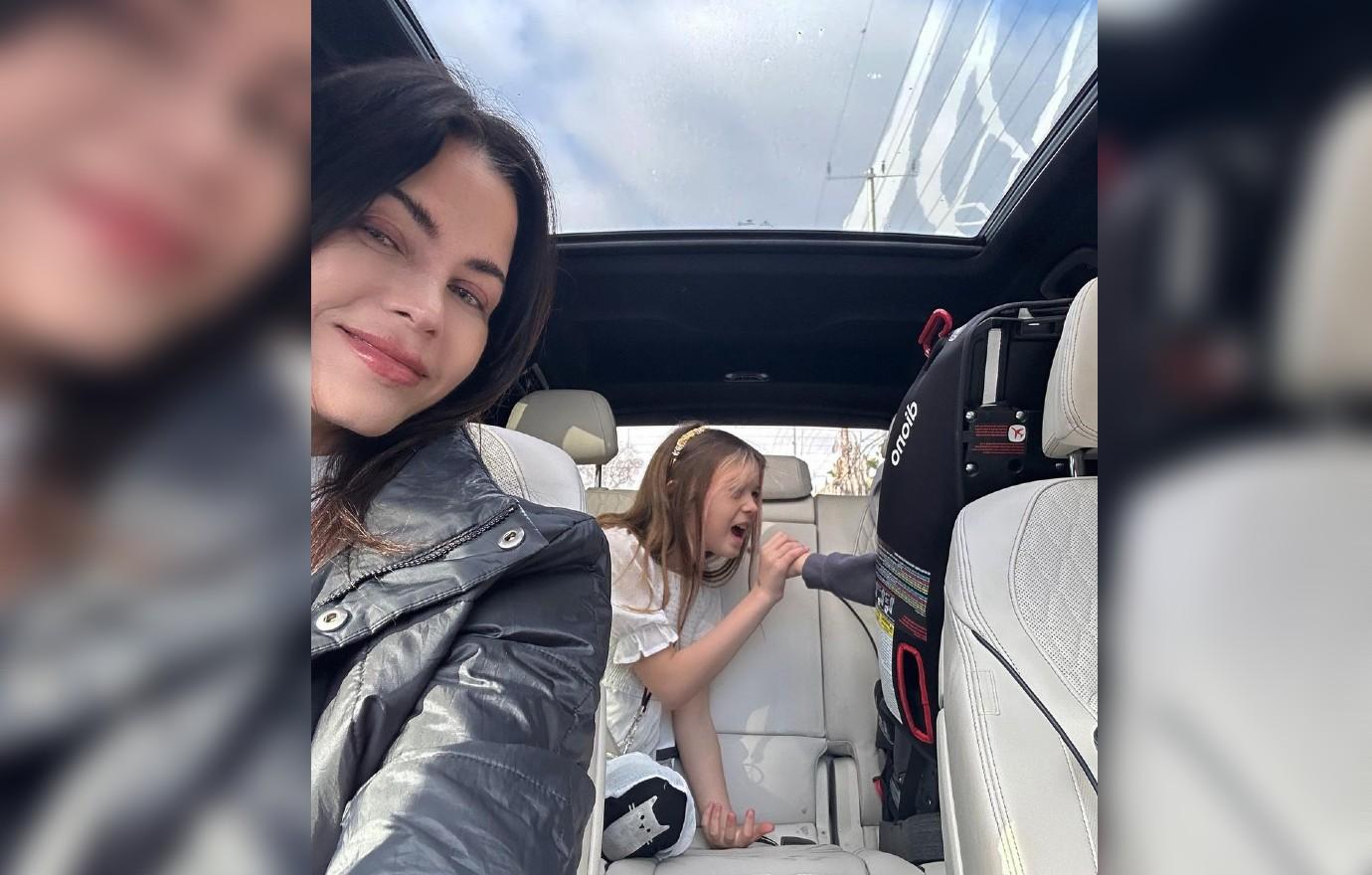 Article continues below advertisement
"The grind for kids and back-to-school is real — and the dogs are affected! Our dogs can tell when anything is adjusted in the house when there's a change, and there's a bit of nervousness that happens. Blue Buffalo has these amazing treats — these BLUE Bits that we take everywhere with us and they're obsessed with it, and the BLUE Nudges Chicken Jerky Cuts! It's good nutrients and good quality, so I give it to them in the morning when I am waking up the kids and then they have it for breakfast," she adds.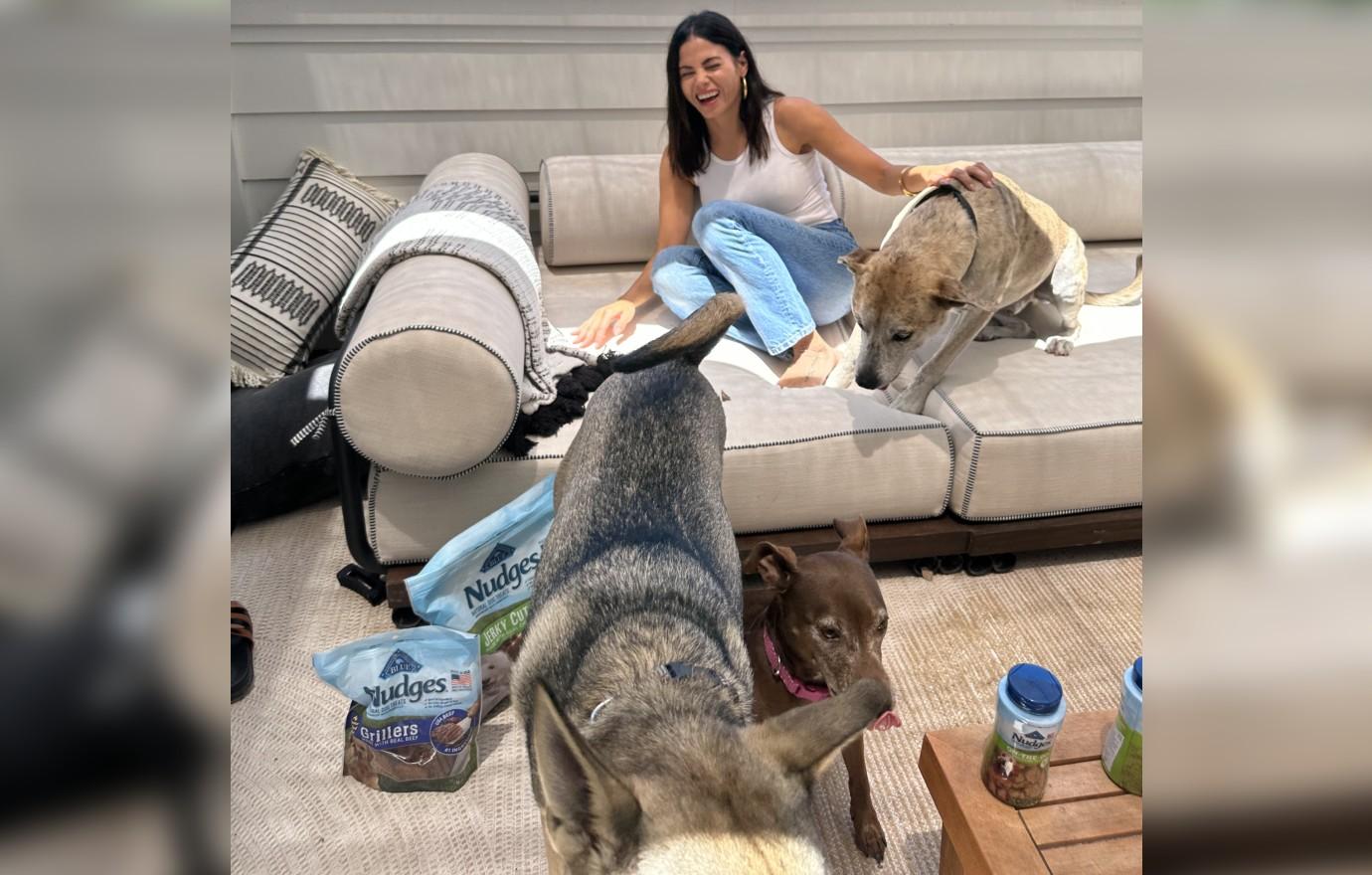 Article continues below advertisement
Never miss a story — sign up for the OK! newsletter to stay up-to-date on the best of what OK! has to offer. It's gossip too good to wait for!
Dewan's brood absolutely adores taking care of the pups.
"I'm a big dog lover, and I have rescued all my dogs — it's been a part of my life forever. When I found Blue Buffalo and I found how much these treats are adored, my dogs have never been happier. The kids love giving them treats and and love making it part of their routine. It's been a really nice flow for us," she says.